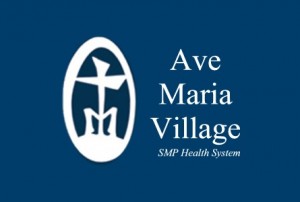 Jamestown  (CSi) Ave Maria Village in Jamestown has set more fundraisers, to benefit the Kitchen Renovation Project.
On Wednesday July 17, and Thursday July 18, Root Beer, and Orange floats will be served, outside Ave Maria Village.  It's hosted by Ave Maria Volunteers, with proceeds going to the Kitchen Renovation Project.
The Volunteer Pie Social is set for July 24, 12 noon to 1-p.m., with homemade pie, and coffee, tea or lemonade for a donation of $5, and the opportunity to be on silent auction items, including  handmade baby blankets, quilted items, and gift baskets.  Proceeds will also to the Kitchen Remodel Project.
The 5th Annual Ave Maria Village Family & Friends Fun Walk is set for Saturday, August 10th.
Ave Maria Village is dedicated to the health and well-being of their residents and those in the community. Join the walk to promote a healthy lifestyle at any age. Everyone is welcome to walk… Just for the health of it!
The one mile loop will be marked on the north side of Ave Maria Village. You can walk the loop as many times as you'd like beginning at 9 AM, check in by 8:45-a.m.
Cost to register is $10 for heritage center tenants, $20 for adults, and $15 for adults 65+. Children and Ave Maria Village tenants walk for free. Registration will run through August 2nd and cost increases to $25 a person after that.
All funds raised through the walk and a raffle, will assist the ongoing Kitchen Renovation Project.
The drawing for the Summer Raffle, and door prizes will be at the Walk on August 10, at 10-a.m.  Must be present to win the door prizes.
Raffle Tickets are one for $5 or five for $20 and can be purchased at the front desk or call Annie at 701-952-5677.
Raffle Quilts donated by Ardina Bentz and Jill Bredahl.  The quilted wall hanging donated by Claudia Jacobson. The Spa Day Package donated by Licensed Beautician,  Deb Stafslein.