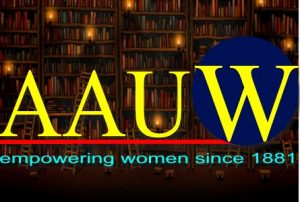 Jamestown  (CSi)  The Jamestown Branch of the American Association of University Women will  be hosting its 30th Jamestown Garden Tour on Weds  July 17 from 4 p.m. – 8 p.m.
Featured gardens this year include those of Connie Kanwischer, 1601 10th Ave NE;  Don &
Karen Schumacher, 3321 Highway 20 North; Yvonne Wibstad, 306 5th Ave SW;  and Rod & Terri Wolters, 908 13th St SW.
Advance tickets are $10.00 and may be purchased after July 6th  at The Arts Center, Don's House of Flowers, Country Gardens Floral, Comfort, The AAUW Used Bookstore and Lloyds Toyota.  AAUW members will also have tickets for sale. Ticket cost is $12  the day of the tour.  Tickets may be purchased at the ticket outlets until 3PM on tour day and after that will be available only at The Arts Center or the AAUW Used Bookstore.  During the tour hours they may also be purchased at the different tour locations.
Refreshments will be served at The Arts Center, 213 2nd St NW, from 5:30-8 PM.
Tour participants will have an opportunity to view the Walter Piehl exhibit while at the Arts Center.
Tour tickets turned in at the Arts Center with all the sites checked will be eligible for door prizes.
Proceeds from the garden tour support the AAUW Educational Foundation,  and the AAUW Endowment Fund at the University of Jamestown.
For more information, call Kelly Krein at 252-4690 or 4107. Go to the AAUW website:
http://jamestown-nd.aauw.net for maps and directions.