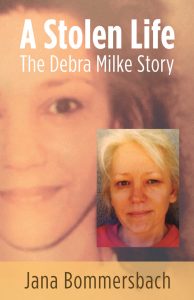 Jamestown  (CSi)  The James River Valley Library System will host a presentation and book signing featuring Jana Bommersbach, author of seven fiction and non-fiction books, two of which are set in her home state of North Dakota. She will be at the L'Amour Room, Alfred Dickey Library, 105 3rd St. SE, Jamestown, ND, on Thursday, July 18, 2019, from 2:00 – 5:00 pm to discuss her books and sign copies for those interested in purchasing. Refreshments will be provided.
Bommersbach's most recent book A Stolen Life details the riveting true story of a young mother falsely accused of murdering her son, sent to death row, and ultimately exonerated twenty-three years later.
For more information, call Alfred Dickey Library at (701) 252-2990.