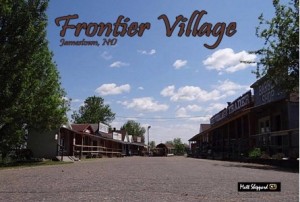 Jamestown  (CSi)  The Frontier Village in Jamestown invites the community to the Pitchfork Fondue, Sunday August 11, from 5-p.m., to 8-p.m.
The menu will consist of Steaks for the adults, Hot Dogs for the kids, baked potato, salad beans, dessert and bottled water.
Prices are Adults, Advance $20, or $25 at the door.  Child $5, for the Hot Dog Meal.
Entertainment will be provided by Hidden Valley Band starting at 5:30-p.m.
For more information call Nichole at 701-320-3028, or Tina 701-320-2725.