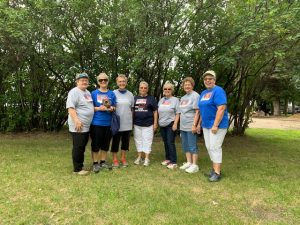 Jamestown  (CSi)  The 5th  Annual Family Fun Walk was held on Saturday August 10, 2019.
Participation awards included:
The Largest Business Award went to Legacy Fitness.
The Largest Family Award went to The Hancock's.
Largest Church/Non Profit Organization was TOPS (Taking off Pounds Sensibly)
Proceeds from registrations went to support the Ave Maria Village Kitchen Restoration Project.