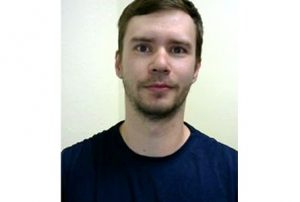 Jamestown  (CSi)  Jamestown Police is warning residents of a convicted sex offender who had changed his Jamestown address.
Brandon Scott Schafer lives at 2020 4th Avenue Southwest, downstairs apartment.
His vehicles as a red 2000 Ford Explorer, ND license, 433CCN
A maroon 1997 Ford Mustang ND license 011BRR
A maroon 2001 Chevy Silverado, ND license 680CNF
Schafer is a 29 year old white male, six feet tall weighing 140 pounds with Hazel eyes and Brown hair.
He has been assigned a high risk assessment by the North Dakota Risk Level Committee of the North Dakota Attorney General's Office.
Offense: Luring a Minor by Computer, having sexually explicit conversations with two girls 13 and 14 years old.  He met the 13 year old and had intercourse with her.
Conviction Date: July 2012 in Ransom County District Court.
Offense: Gross Sexual imposition, involving  the 13 year old he had the sexual explicit conversation with by computer, and had intercourse with her.
Disposition: One year, one day, balance suspended for five years, 84 days credit, five years supervised probation.
Schafer is currently on probation with North Dakota Parole and Probation.
Schafer is not wanted by police at this time and has served the sentence imposed by the court.
This notification is meant for public safety and not to increase fear in the community, nor should this information be used to threaten, assault, or intimidate the offender.
Any attempts to harass, intimidate or threaten these offenders, their families, landlords, or employers will be turned over for prosecution.
Printed handouts of the demographics of Schafer are available at the Jamestown Police Department.
More information on registered sex offenders is available at the North Dakota Attorney General's web site: www.sexoffender.nd.gov