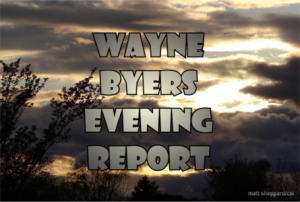 CSi Weather…
.TONIGHT…Partly cloudy. Lows in the lower 50s. Northwest winds 5 to 10 mph.
.WEDNESDAY…Sunny. Highs in the lower 70s. Northwest winds around 5 mph.
.WEDNESDAY NIGHT…Mostly cloudy in the evening, then mostly clear with a 20 percent chance of rain showers and thunderstorms after midnight. Lows in the mid 50s. Southwest winds around 5 mph.
.THURSDAY…Mostly sunny with chance of rain showers and slight chance of thunderstorms. Highs in the mid 70s. West winds 5 to 10 mph. Chance of precipitation 30 percent in the Jamestown area, 40 percent in the Valley City area.
.THURSDAY NIGHT…Mostly clear. A 20 percent chance of rain
showers and thunderstorms in the evening. Lows in the upper 50s.
Expect near daily chances for thunderstorms Wednesday through
Sunday, with widespread severe weather looking unlikely at this
time.
Jamestown  (CSi)  The Jamestown/Stutsman Development Corporation (JSDC) at Monday's monthly meeting, approved the request for funding for Jamestown Tourism.
On Tuesday's Wayne Byers Show, on CSi Cable 2 JSDC Business Development Director added that the board approved the Jonny B's Brickhouse application for a Flex Pace Interest Buydown on their building loan.
Jamestown  (NDFU)   –   North Dakota Farmers Union President Mark Watne, says, the Environmental Protection Agency's recent announcement to grant ethanol production waivers to 31 oil refining companies is another nail in the coffin of family farmers.
Watne says, "This administration has said they support renewable fuel production and have shown some support by adding E15 year-round.  But the problem is the waivers they have granted take all the gain and more away from ethanol production and usage."
When waivers are granted, oil refineries are not required to comply with required levels of production under the Renewable Fuel Standard (RFS). That law is intended to increase ethanol and biodiesel production from year to year. Since 2016, a significant uptick in the number of waivers has cut demand for biofuels by 2.6 billion gallons, according to National Farmers Union. Some 85 small refineries have been granted exemptions in the past three years.
Watne adds, ethanol drives the demand for corn, and corn sales typically lead commodity price increases.
He says, "That's why these waivers are especially devastating.  The companies receiving these waivers have had great earnings. Agriculture is projected to have another year of losses. The administration has it backward."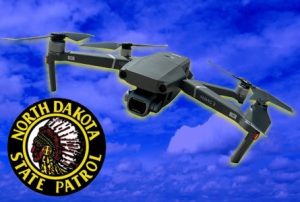 (NDHP)  The North Dakota Highway Patrol announced Tuesday that the agency received a four-year waiver from the Federal Aviation Administration (FAA) to operate drones/Unmanned Aircraft Systems (UAS) over people. The FAA approved the Highway Patrol's waiver as part of the North Dakota Department of Transportation's UAS Integration Pilot Program.
The North Dakota Highway Patrol will be the first state highway patrol agency in the United States to receive this type of waiver, which enables them to routinely conduct UAS operations over people using a drone – in this case a DJI Mavic 2 series equipped with a ParaZero SafeAir parachute recovery system.
"The NDDOT works with the Highway Patrol in many ways, and this will help us by adding another element of safety through UAS operations in North Dakota," says Russ Buchholz, UAS program administrator for NDDOT's Integration Pilot Program.
"This waiver will allow North Dakota Highway Patrol troopers the option to safely photograph, measure, and document complicated crash scenes," says Col. Brandon Solberg, Highway Patrol superintendent. "Traditional methods of working on crash scenes and gathering evidence require troopers to block off roadways and stand in lanes of travel, which can cause delays for motorists and unnecessary risk to emergency personnel."
This waiver will also provide an additional tool for the Highway Patrol's search and rescue operations. Deployment of drones can be a useful method in locating missing persons and/or fleeing suspects in rural or rough terrain.
The Highway Patrol plans to purchase and implement this technology in the near future.
North Dakota's UAS Integration Pilot Program gives state, local and tribal governments a chance to establish innovation zones for testing complex UAS operations.
"The collaboration between the NDDOT and the Northern Plains UAS Test Site brings two innovative organizations together that can best serve the State of North Dakota's UAS interests, provide an environment for industry to achieve their goals, and support the FAA with UAS integration initiatives," says Trevor Woods, director of safety at the test site.
The State of North Dakota is a leader in transportation and UAS advancement. The UAS Integration Pilot Program technology will enhance North Dakota in many areas such as pipeline or infrastructure inspections, traffic crash reconstruction, and emergency response during a life-threatening event in rural areas, such as finding a missing person in the Badlands or on lakes and rivers. For more information on North Dakota's UAS Integration Pilot Program visit our webpage at
www.dot.nd.gov/uas/
MINOT, N.D. (AP) — A North Dakota landowner is asking the U.S. Supreme Court to take up his challenge of an energy company taking some of his land for a proposed natural gas pipeline near Minot.
Montana-Dakota Utilities seeks to build a 3,000-foot-long (915 meters) pipeline to service a BNSF Railway facility. MDU needed eminent domain to cross private land, but a North Central district judge ruled in 2018 that harm to private landowner Lavern Behm outweighed any public benefits from the pipeline.
The North Dakota Supreme Court reversed that this spring, ruling that the lower court misapplied state law when it decided that a taking was not necessary for a public use.
The U.S. Supreme Court takes up only a tiny fraction of the petitions it receives each term.
Bismarck  (NDDOT)  With the sun setting earlier each day across North Dakota, AAA and the North Dakota Department of Transportation are reminding teens of the state's night driving provision.
According to state law, teens under age 16 holding a restricted license are prohibited from driving between 9 p.m. or sunset, whichever is later, and 5 a.m.  The penalty for a violation is a $20 fee and four points against the driver's record. There are exemptions for teens driving directly to and from work, school or religious activities.
In addition to the night driving restriction, teens are reminded of primary enforcement provisions of the state's seat belt and telecommunications, or cell phone, laws. Accordingly, law enforcement officers can stop youth under the age of 18 for seat belt or cell phone violations without there being another violation. Penalties range from a $20 fee up to a $20 fee plus four points. As with adults, committing a traffic violation while distracted can result in a fine of $100.
According to North Dakota crash data, teens are greatly overrepresented in crashes. While they currently make up 5 percent of licensed drivers in the state, they were involved in nearly 20 percent of all crashes in 2018. And the Insurance Institute for Highway Safety states that, per mile driven, the fatal crash rate for teens is about 4 times as high at night as it is during the day.
For additional information on North Dakota's licensing process visit VisionZero.ND.gov orTeenDriving.AAA.com.
In world and national news…
HONG KONG (AP) — President Donald Trump tweeted Tuesday that U.S. intelligence believes that the Chinese government is moving troops to its border with Hong Kong.
Trump also tweeted that "Everyone should be calm and safe!" He provided no additional details.
Riot police briefly clashed with pro-democracy protesters outside the Hong Kong Airport for the second day on Tuesday though calm returned to the airport in the early hours of Wednesday.
The airport disruptions are an escalation of a summer of demonstrations against what some in Hong Kong see as an increasing erosion of freedoms. The protests have in recent weeks turned to focus on police brutality against demonstrators.
Earlier Tuesday, Trump called the Hong Kong protests a "very tricky situation," saying he hopes no one is injured or killed.
NEW YORK (AP) — Two guards assigned to watch Jeffrey Epstein the night he apparently killed himself in jail have been placed on leave and the warden has been removed as federal authorities investigate the financier's death, the Justice Department said Tuesday.
The announcement came amid mounting evidence that the chronically understaffed Metropolitan Correctional Center may have bungled its responsibility to keep the 66-year-old Epstein from harming himself while he awaited trial on charges of sexually abusing teenage girls.
Epstein was taken off a suicide watch last month for reasons that have not been explained, and was supposed to have been checked on by a guard every 30 minutes. But investigators learned those checks weren't done for several hours before he was found Saturday morning, according to a person familiar with the case.
That person was not authorized to discuss the matter publicly and spoke to The Associated Press on condition of anonymity.
A second person familiar with operations at the jail said Epstein was discovered in his cell with a bedsheet around his neck. That person likewise spoke on condition of anonymity for the same reason.
NEW YORK (AP) — A member of the Senate Judiciary Committee says the Justice Department should "rip up" a decade-old plea agreement that protects some of Jeffrey Epstein's associates from being prosecuted for their alleged role in supplying him with teenage girls.
The 2008 deal allowed Epstein to avoid a lengthy prison sentence by pleading guilty to lesser state charges. It also shields several of his associates from prosecution.
Federal prosecutors said when they charged Epstein that the Florida deal doesn't apply to prosecutors in New York.
Nebraska Sen. Ben Sasse, who heads the panel's oversight subcommittee, asked Attorney General William Barr to confirm it is no longer binding following Epstein's suicide.
A Justice Department official who spoke on the condition of anonymity says Barr has recused himself from any review of the 2008 plea deal involved in the federal investigation into Epstein.
(AP)  Numerous women have told The Associated Press that celebrated opera superstar Placido Domingo tried to pressure them into sexual relationships by dangling jobs and in some cases punishing them when they refused his advances.
A half-dozen other women said suggestive overtures by Domingo made them uncomfortable. And almost three dozen more people in the opera world said they witnessed inappropriate sexually-tinged behavior by Domingo and that he pursued younger women with impunity.
Domingo called the allegations "deeply troubling and, as presented inaccurate," adding "I believed that all of my interactions and relationships were always welcomed and consensual."
Seven of Domingo's nine accusers told the AP they feel their careers were adversely impacted after they rejected his advances, with some saying that roles he promised never materialized.
MOSCOW (AP) — Regional authorities in northwestern Russia say the Russian military has advised residents of a village near a navy testing range to move out following a rocket explosion that killed five nuclear engineers.
The Interfax news agency reported Tuesday that the regional administration based in Severodvinsk said a notice from the military recommended the evacuation due to unspecified activities at the test range.
Officials offered no further details about the advisory for the village of Nyonoksa.
Russia's state nuclear corporation, Rosatom, has said the engineers were killed Thursday while they were testing a "nuclear isotope power source" for a rocket engine.
Local authorities in Severodvinsk, a city of 183,000, reported a brief spike in radiation levels after the explosion, spooking residents. Officials insist it didn't pose any health hazards.
SEREMBAN, Malaysia (AP) — Malaysian police say the family of a missing 15-year-old London girl has positively identified a body found near the nature resort where she disappeared over a week ago.
Police said the naked body of a female Caucasian was found earlier Tuesday 2 ½ kilometers (1 ½ miles) from the Dusun eco-resort in southern Negeri Sembilan state, where Nora Anne Quoirin went missing Aug. 4.
Negeri Sembilan police chief Mohamad Mat Yusop told reporters at the hospital morgue that "the family has confirmed that the body is Nora Anne."
In sports…
2019 GPAC Preseason (Women's) Volleyball Coaches' Poll:
Place – Team – Pts (1st Place Votes)
1. Northwestern – 119 (10)
2. Midland  – 106
3. Dordt  – 99 (1)
4. Hastings – 87 (1)
5. Jamestown  – 84
6. Morningside – 68
7. Doane  – 60
8. Concordia – 55
9. Dakota Wesleyan – 43
10. College of Saint Mary – 36
11. Briar Cliff – 24
12. Mount Marty – 11
2019 NSAA Volleyball Preseason Coaches' Poll below:
First place votes in parenthesis followed by total points
1 Viterbo (Wis.) (7) 63
2 Bellevue (Neb.) (1) 53
3 Dakota State (S.D.) 50
4 Valley City State (N.D.) 39
5 Mayville State (N.D.) 30
6 Presentation (S.D.) 20
7 Waldorf (Iowa) 18
8 Dickinson State (N.D.) 14