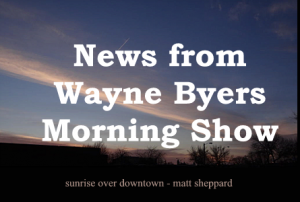 CSi Weather…
REST OF TODAY…Sunny. High around 80. West winds 5 to 15 mph.
.TONIGHT…Mostly clear. Lows in the upper 50s. Southwest winds 5 to 10 mph.
.SATURDAY…Mostly sunny in the morning, then mostly cloudy with rain showers likely and slight chance of thunderstorms in the afternoon. Highs in the lower 70s. Northwest winds 5 to 15 mph. Chance of precipitation 70 percent.
.SATURDAY NIGHT…Partly cloudy. Chance of rain showers and
slight chance of thunderstorms in the evening. Lows around 50.
Northwest winds 5 to 10 mph. Chance of precipitation 50 percent.
.SUNDAY…Mostly sunny. Highs in the lower 70s. Southwest winds
5 to 10 mph.
.SUNDAY NIGHT…Mostly clear. Lows in the upper 50s.
.MONDAY…Sunny. Highs in the lower 80s.
.MONDAY NIGHT…Partly cloudy with a 20 percent chance of rain
showers and thunderstorms. Lows in the upper 50s.
.TUESDAY…Mostly sunny. Highs in the mid 70s.
.TUESDAY NIGHT…Mostly clear. Lows in the mid 50s.
.WEDNESDAY…Sunny. Highs in the mid 70s.
.WEDNESDAY NIGHT…Partly cloudy. Lows in the upper 50s.
.THURSDAY…Mostly sunny. Highs in the upper 70s.
On Saturday,  few showers and an isolated
thunderstorm will be possible, though the severe weather threat
will be low. Any activity to die off with sunset.
For Sunday, quiet weather.
A warming trend continues Monday with
widespread 80s forecast along with a chance for late day/evening
showers and storms.
This Day In History – August 16, 1887 – Phillip Bauer has decided to rebuild his brewery thay burned down last spring***
From the 125th Anniversary Calendar of Jamestown History & North Dakota Beer: A Heady Story by Alicia Underlee Nelson in this story at CSiNewsNow.com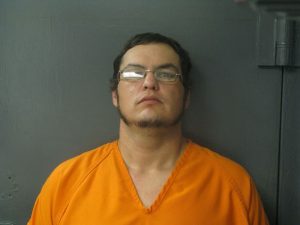 Valley City  (CSi)  The Barnes County Sheriff reports, 35 year old Anthony Allen Rolland, was arrested by a Barnes County Deputy, and taken into custody in Wimbledon,  on an outstanding Cass County warrant by a Barnes County Deputy.
It was determined that Rolland was residing in the City of Wimbledon for several weeks.
Rolland was wanted by the Cass County Sheriff's Office for Failure to Register as a Sex Offender, a class C Felony.
Rolland is also facing a charge in Barnes County of Failure to Register as a Sex Offender; a class C Felony, and with Driving Under Suspension, a class B Misdemeanor.
Rolland is currently in custody at Barnes County Corrections Center. The incident remains under investigation by the Barnes County Sheriff's Office.
Jamestown (CSi) Thursday morning the Anne Carlsen Center received a major gift of $250,000, presented by Robert Irving, President of Cavendish Farms.   The gift will go towards the construction of a new facility.
In a statement The Anne Carlsen Center says, "Because of our tremendous growth in the last decade, as well as the increased medically complex needs of those we serve, a new facility is needed in Jamestown.  One that provides our children with a family-freiendly and technologically advanced space.
Ten years ago, we made a step toward the dream of a brighter future.  Today, we are another step closer to having that dream come to fruition, due to the generosity of Mr. Rober Irving, President of Cavendish Farms. "
The Anne Carlsen Center's Chief Development Officer, Eric Wilkie, adds,ACC hopes to break ground on the $41 million project in 2020,  east of Jamestown Regional Medical Center.
Buchanan  (JRFD)   The Jamestown Rural Fire Department responded to two fires in Buchanan on Thursday morning.
Fire Chief Brian Paulson says, the first call was  at about 7:15 a.m. at a house at 2837 74th Avenue, Southeast,  in rural Buchanan.  Major damage was reported at that location.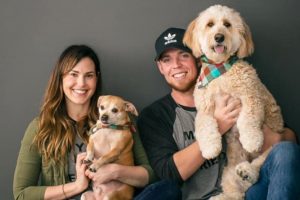 The second call was about 8:20-a.m., at 8015 27th Street. Southeast.  Where two dogs died in the blaze.   A go fund me page has been set up for the family.
No injuries were reported in either fire.
Seven rural fire units and 24 firefighters responded to both fires, the causes of the fires are under investigation.
Jamestown  (CSi)  The Jamestown Arts Center's Director,  Mindi Schmitz, on Thursday's Wayne Byers Show on CSi Cable 2, reminded viewers of programs and events.
Arts After School registration is now open for the fall. Classes begin Sept. 9 and are open to children in grades 3-6. An after school snack and busing in the city are included. Scholarships are available. Learn more about the full schedule, artist information and register online at jamestownarts.com.
Upcoming classes include:"Intro to Photography" with Troy Gunderson will be from 7 to 9 p.m. Tuesdays, Sept. 3, 10, 17 and 24, at Teen City.
Learn the basics of digital photography, what the terms mean, plus techniques that will improve compositions. Participants will learn how to use their camera in manual mode and how to adjust the aperture, shutter speed and ISO to achieve photos not obtainable in automatic modes. The main focus of the instruction will be on using your DSLR camera. Informational handouts will be provided. To aid in learning, participants should become familiar with their camera's controls and features. Digital cameras are OK to use but cameras with adjustable controls are preferred. The cost is $90, $80 for Arts Center members.
All classes take place at The Arts Center in Downtown Jamestown.
This year's program begins Sept. 9 with "Medieval Fine Arts" that runs through Sept. 27 with Dina Laskowski. The program runs from 3:15 to 5 p.m. each session and will explore medieval times to experience the fine arts. The group will create a variety of projects such as storytelling, writing, acting, calligraphy, creating gargoyles and dragons, catapults, castles, family crests and more. The cost is $120.
Mindi also said that Auditions for two upcoming Community Theater productions,  "Sweeny Todd," and "Conflict,"  will be held at the Arts Center, September 4 from 6-p.m., to 8-p.m., and September 7 from 1-p.m., to 3-p.m.  Contact the Jamestown Arts Center for more information.
Coming up is the Annual Oktoberfest celebration on September 14.
The current exhibit is the Jamestown Fine Arts Association Arts Show, showing through September 21.
Contact the Jamestown Art Center, at 701-251-2496, on line to jamestownarts.com
BISMARCK, N.D. (AP) — A Bismarck man is accused of assaulting two guards at the Burleigh Morton Detention Center.
Authorities say 27-year-old Efrain Knowles was being escorted by the guards Aug. 7 when he began resisting, was taken to the ground and kicked them in the abdomen. The guards sought medical treatment.
The Bismarck Tribune says Knowles was in jail on two misdemeanor charges of criminal trespass and giving false information to law enforcement. He now faces two felony assault charges. Court documents do not list a defense attorney.
BISMARCK, N.D. (AP) — North Dakota regulators say drillers set a record for oil production in June.
The Department of Mineral Resources says the state produced an average of 1.42 million barrels of oil daily in June. That was up from 1.39 million barrels a day in May and the previous record of 1.4 million barrels daily set in January.
North Dakota also produced a record 2.87 billion cubic feet of natural gas per day in June, up from 2.81 billion cubic feet in May.
Statewide, companies flared 24 percent of all gas produced, or double the 12 percent target.
There were a record 15,741 wells producing in June. The June tallies are the latest figures available.
There were 61 drill rigs operating Thursday, down two from the June average.
BISMARCK, N.D. (AP) — A legislative panel has begun its work to study potential uses of earnings from North Dakota's Legacy Fund, the voter-approved oil tax savings account.
The 11-member committee that includes Senate and House majority and minority leaders held its first meeting Thursday. Four additional meetings are to be held before the Legislature meets again in 2021.
Voters in 2010 endorsed a constitutional amendment that requires setting aside 30 percent of state tax revenues on oil and natural gas production in the fund.
The fund holds more than $6 billion. And earnings increasingly have been targeted for spending, or to balance the state budget.
Some lawmakers fear without a good plan moving forward, voters may attempt to drain the fund.
Update…
MANDAN, N.D. (AP) — A man accused of using a needle nose pliers to stab a person outside a Walmart store in Mandan is facing felony charges.
Twenty-four-year-old Hilario Flores is charged with aggravated assault with a weapon and terrorizing. Flores is accused of stabbing a vendor inside the store last Friday causing a puncture wound in the back of his head and a cut behind his left ear that required eight stitches. About 100 people were evacuated from the store after the stabbing.
Police say Flores told them he thought the vendor was a store employee who may have seen him attempting to steal and he was trying to scare him.
The Bismarck Tribune says a judge set Flores' bail at $100,000 cash Wednesday afternoon. Court documents do not list an attorney for him.
Update…
OMAHA, Neb. (AP) — The latest monthly survey of bankers in parts of 10 Plains and Western states indicates a shrinking rural economy, and three-quarters of bankers said President Donald Trump's trade policies are having a negative effect on their local economies.
The Rural Mainstreet survey released Thursday shows the its overall index falling from an already anemic 50.2 in July to 46.5 this month. Any score below 50 indicates a shrinking economy.
Creighton University economist Ernie Goss, who oversees the survey, says trade tensions "are driving growth lower for areas of the region with close ties to agriculture." Goss also noted that despite negative consequences from tariffs, nearly 7 of 10 bank CEOS surveyed support either raising or continuing the Trump administration's current tariffs.
Bankers from Colorado, Illinois, Iowa, Kansas, Minnesota, Missouri, Nebraska, North Dakota, South Dakota and Wyoming were surveyed.
In sports…
AMERICAN ASSOCIATION…
Fargo-Moorhead 4, Sioux Falls 2
MLB..
UNDATED (AP) _ _Luis Arraez hit the first of three more homers by Minnesota in a 13-6 rout of the Rangers. Miguel Sanó and Eddie Rosario also went deep for the Twins, whose 236 home runs and 31 off the record set by the Yankees last season. Marwin Gonzalez had a pair of RBI singles among his four hits.
_ Jose Ramirez and Carlos Santana each hit two of the Indians' seven home runs in a 19-5 thrashing of the Yankees. Ramirez belted his first career grand slam in a seven-run first, and Greg Allen and Santana went back-to-back in a five-run eighth against rookie designated hitter Mike Ford. Every Cleveland starter had at least two of the team's 24 hits as the Indians stayed a half-game behind the AL Central-leading Twins.
Elsewhere on major league diamonds:
The Chicago Cubs blew a great opportunity to regain sole possession of the NL Central lead.
Bryce Harper blasted a grand slam with one out in the ninth inning to cap a six-run rally that sent the Phillies over the Chicago Cubs, 7-5. Pinch-hitter Brad Miller chased reliever Rowan Wick with an RBI single in the ninth that cut it to 5-2. Roman Quinn greeted Pedro Strop (strohp) with an RBI single to make it a two-run game.
The Phils rallied after Yu Darvish struck out 10 over seven strong innings.
Anthony Rizzo and Kyle Schwarber homered for the Cubs, who remain tied with St. Louis for the division lead.
The Cardinals were 2-1 losers to the Reds as Sonny Gray and three Cincinnati relievers combined on a two-hitter. Gray struck out a season-high 10, allowing just one hit and three walks in five innings.
Nick Senzel and Eugenio (ay-oo-HEH'-nee-oh) Suárez drove in Cincinnati's runs as the Reds snapped a four-game skid and the Cardinals' five-game winning streak.
_ The Mets avoided a three-game sweep as rookie Pete Alonso had career highs of five hits and six RBIs, including a three-run homer in a 10-8 victory in Atlanta. Amed Rosario's career-high five hits included two doubles, two singles and a triple as the Mets cut the Braves' lead in the NL East to 5 ½ games over Washington. Wilson Ramos had four of New York's season-high 23 hits.
_ Brian Anderson, Starlin Castro, Jorge Alfaro and Lewis Brinson drove in three runs apiece as the Marlins thumped the Dodgers, 13-7. Jon Berti scored three times to help Miami bounce back from Wednesday's 15-1 pounding by Los Angeles. The Dodgers still managed to belt four home runs, including Cody Bellinger's NL-leading 40th.
_ Evan Longoria was 3-for-5 with a two-run homer and a two-run single as the Giants dumped the Diamondbacks, 7-0. Dereck Rodriguez scattered three hits over seven innings in his first start since returning from the minors. Austin Slater reached base five times with three hits and two walks to help San Francisco get within 3 ½ games of an NL wild-card slot.
_ Matt Chapman hit two home runs for the second straight day and Matt Olson added a pair of round-trippers as the Athletics powered past the Astros, 7-6. Chapman broke a 6-6 deadlock with an eighth inning blast, one of 10 homers hit by the two teams. Michael Brantley and Carlos Correa connected for the Astros, who lead the AL West by 8 ½ games over Oakland.
_ Dylan Moore smacked a solo homer and Kyle Seager drove in three runs as the Marlins whipped the Tigers, 7-2. Mallex Smith leads the majors with 34 stolen bases after swiping two more on Thursday. Winning pitcher Tommy Milone worked four innings of two-run relief after Seattle opener Matt Wisler tossed a scoreless first.
_ Mike Trout crushed his AL-leading 40th home run while going 4-for-4 with four runs scored in the Angels' 8-7 win against the White Sox. The two-time AL MVP became the fastest player to 40 homers in Angels history and the fifth-fastest in the majors in this century by reaching the mark in 123 games. Andrew Heaney limited Chicago to four hits while yielding three runs over seven innings.
MLB-NEWS
Yanks eye September return for Stanton
UNDATED (AP) _ Yankees slugger Giancarlo Stanton is hitting indoors and throwing as he rehabs from a sprained right knee that's been slow to heal since he got hurt June 25. The next step will be jogging and running outside before ramping up baseball activities.
General manager Brian Cashman originally targeted August but now says the AL East leaders hope to get Stanton back sometime in September.
Also around the majors:
_ The Giants could accelerate their timeline for Johnny Cueto (KWAY'-toh) as they seek an NL wild card. Cueto had season-ending Tommy John surgery a year ago. Manager Bruce Bochy (BOH'-chee) says the right-hander will make at least one more rehab start after Thursday's scheduled outing before the team re-evaluates Cueto's condition.
_ Diamondbacks left-hander Robbie Ray has landed on the 10-day injured list because of lower back spasms. Ray was removed from Wednesday's start at Colorado while warming up before the third inning. The 27-year-old Ray ranks among the NL leaders with 187 strikeouts in 142 innings.
NBA-LAKERS-COUSINS
Cousins injured again
EL SEGUNDO, Calif. (AP) _ The Los Angeles Lakers could be without newly-acquired DeMarcus Cousins for the upcoming NBA season.
The six-time All-Star has been diagnosed with a torn ACL in his left knee suffered during a workout in Las Vegas. It's the latest injury for Cousins, who missed most of last season while rehabbing a torn Achilles and sat out much of the Warriors' playoff run after tearing a quad muscle.
The center appeared in 30 games for Golden State last season, averaging 16.3 points and 8.2 rebounds. He averaged 25.2 points and 11.9 boards during the previous five years, but he's missed at least 10 games each season since 2012-13.
RACING-EARNHARDT-PLANE CRASH
Earnhardt Jr. OK following plane crash in Tennessee
ELIZABETHTON, Tenn. (AP) _ Former NASCAR driver Dale Earnhardt Jr. was hospitalized and released after his plane crashed in east Tennessee Thursday afternoon.
Earnhardt was with wife Amy, 15-month-old daughter Isla, a dog and two pilots. NBC Sports says the family and pilots were discharged from the hospital.
Federal Aviation Administration officials said a Cessna Citation rolled off the end of a runway and caught fire after landing at Elizabethton Municipal Airport. The National Transportation Safety Board tweeted that it's sending two representatives to Elizabethton to begin investigating the crash.
Earnhardt was scheduled to be part of the NBC broadcast team for Saturday night's race at Bristol. The network says he will skip the race to be with his family before returning to the broadcast booth at Darlington next month.
PGA-BMW CHAMPIONSHIP
Thomas, Kokrak tie tournament record
MEDINAH, Ill. (AP) _ Justin Thomas and Jason Kokrak (KOH'-krak) tied the course record while grabbing a share of the first-round lead at the PGA's BMW Championship in Medinah, Illinois.
Thomas and Kokrak opened with 7-under 65s for a one-shot advantage over Jim Furyk (FYOOR'-ihk), Brandt Snedeker, Lucas Glover, Patrick Cantlay and Joel Dahmen. Thomas made his first birdie after hitting a tree and recorded his final one with a 60-foot putt.
Rickie Fowler, Tony Finau (FEE'-now) and Adam Scott are among a group at minus-5.
TENNIS-WESTERN & SOUTHERN OPEN
Federer ousted, Kyrgios fined
MASON, Ohio (AP) _ Roger Federer suffered his quickest loss on the ATP Tour since 2003. Federer made numerous mistakes during the 62-minute match, a 6-3, 6-4 loss to 21-year-old qualifier Andre Rublev at the Western & Southern Open near Cincinnati. Federer has won the tournament a record seven times, but he fell to an opponent who has just one other victory against a top-five opponent.
Meanwhile, Nick Kyrgios (KEER'-ee-ohs) has been fined $113,000 by the ATP after his second-round match at the Western & Southern Open. The tour announced the penalties a day after Kyrgios insulted chair umpire Fergus Murphy and left the court to smash two rackets during a three-set loss to Karen Khachanov.
COLLEGE FOOTBALL-GEORGIA TECH-JOHNSON
Ga Tech QB Johnson granted 6th year of eligibility by NCAA
ATLANTA (AP) _ Georgia Tech quarterback Lucas Johnson has been granted a sixth year of eligibility by the NCAA.
Johnson can play three more college seasons after seeing action in just one of his first three seasons. He was redshirted in 2016 and missed all of last season with a foot injury.
He appears likely to be the starter when Georgia Tech opens the season Aug. 29 at defending national champion Clemson.
In world and national news…
JERUSALEM (AP) — Israel's interior minister says he has received and granted a request by Democratic Rep. Rashida Tlaib to enter the Israeli-occupied West Bank on humanitarian grounds.
Minister Aryeh Deri said in a statement on Friday that Tlaib asked to visit her 90-year-old grandmother in the West Band.
In a letter published by Deri's office, Tlaib said she would respect any restrictions and would "not promote boycotts" during her visit.
On Thursday, Israel had decided to ban Tlaib and Rep. Ilhan Omar from visiting the West Bank, arguing that they would promote a boycott campaign against Israel during the trip. Israel's decision had sparked widespread criticism, including from Israeli and Jewish organization who said it was an affront to U.S. institutions to bar the entry of members of Congress.
HONG KONG (AP) — Members of China's paramilitary People's Armed Police have been seen marching and practicing crowd-control tactics at a sports complex across from Hong Kong, in what some have interpreted as a threat against pro-democracy protesters.
Hong Kong's government has refused to talk with demonstrators who have protested since early June to demand expanded political rights and the scrapping of legislation that could have seen criminal suspects sent to China.
Vehicles belonging to the paramilitary People's Armed Police were arrayed Friday in Shenzhen, a city just across from Hong Kong.
Hong Kong police officers said Thursday they weren't aware of plans for Chinese forces to join efforts to quell the demonstrations.
The protests have been marked by increasing violence and shut down the Hong Kong airport earlier this week.
MANCHESTER, N.H. (AP) — President Donald Trump says that in the wake of two mass shootings in Ohio and Texas this month that he wants to focus on mental illness to prevent mass gun violence, not gun control.
Trump told supporters at a rally in New Hampshire that he wants to reopen mental institutions across the country, but did not provide details on his proposal.
He said: "We will be taking mentally deranged and dangerous people off of the streets so we won't have to worry so much about them. A big problem." He added, "There are seriously ill people and they're on the streets."
Trump said that what he won't allow after those shootings are any measures to make it harder for "law-abiding" people to "protect themselves."
(AP)  When 63-year-old Margie Reckard was killed by a gunman who opened fire at a Walmart in El Paso, Texas, earlier this month, Antonio Basco lost his entire world. So, as the man who felt so alone planned her funeral, he invited the world to join him in remembering his companion of 22 years.
Since then, condolences and orders for flowers have poured in. When her funeral is held Friday evening in El Paso, an overflow crowd is expected.
Perches Funeral Homes director Harrison Johnson says, "He felt like he was going to kind of just be by himself with this whole thing but it's not so — it's going to be amazing."
The funeral has been moved from one of Perches' funeral homes to a larger venue, and the public is also welcome at Reckard's burial Saturday morning.