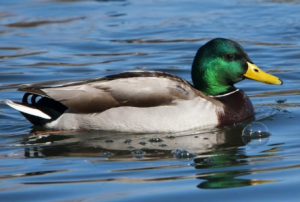 Bismarck (NDGF)  North Dakota Game and Fish reports that Deer Archery Season Opens August 30* at noon, and continues through Jan. 5, 2020.
Bowhunters canbuy a license online [ https://gf.nd.gov/buy-apply ]at the state Game and Fish Department website, gf.nd.gov; by calling 800-406-6409; or at vendors linked to the Game and Fish Departments online licensing system [https://gf.nd.gov/licensing/electronic-licensing-retailers ]. Hunters who purchase bow licenses at a vendor location will receive a tag at time of purchase; otherwise, hunters who purchase their license over the phone or personal computer should allow for several days to receive their tag in the mail. A general game and habitat license is also required for archery hunters, and must be purchased prior to receiving the archery tag.
Bowhunters must follow all regulations of the managing agency when using tree stands, ground blinds and game cameras on public hunting areas, including displaying an equipment registration number, or the owner's name, address and telephone number, on all equipment left unattended on Game and Fish wildlife management areas.
In addition, hunting big game over bait is prohibited on both public and private land in deer hunting units 3A1, 3A2, 3A3 north of U.S. Highway 2, 3B1, 3C west of the Missouri River, 3E1, 3E2, 3F1 and 3F2.
Hunters should refer to the2019 deer hunting guide [
https://gf.nd.gov/regulations/deer ]for season information and regulations.
Also…
Waterfowl hunters age 16 and older are reminded a federal duck stamp is required beginning Sept. 1. Waterfowl includes ducks, geese, swans, mergansers and coots.
This years 2019-20 federal duck stamp isavailable for electronic purchase [
https://gf.nd.gov/buy-apply ]through the North Dakota Game and Fish Departments website, gf.nd.gov, instant licensing telephone number, 800-406-6409, or at license vendors registered with the departments licensing system. Physical stamps are not available at North Dakota license vendors, but they can still be purchased at many U.S. Postal Service offices.
The electronic stamp is a purchase item like any other hunting or fishing license.
When the purchase is completed the electronic stamp is valid immediately. The words "Federal Duck Stamp" will be printed on the license certificate, along with an expiration date 45 days from the date of purchase.The actual physical stamp will be sent by postal mail.
The physical stamp is processed and sent by the official duck stamp vendor in Texas, and should arrive to the individual buyer well before the expiration date printed on the electronic license. The physical stamp must remain in possession of the hunter after the 45-day electronic stamp has expired. Individuals who have questions regarding the status of their physical stamp can contact the federal duck stamp vendor customer service number at 800-852-4897.
The federal duck stamp has a fee of $25. An additional $1.50 fee is added to cover shipping and handling costs of the actual physical stamp.