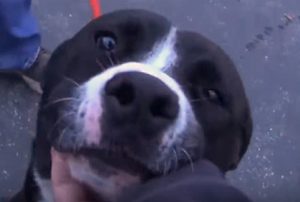 "Benny," reacts to being adopted from this shelter, the location is unknown.
He's excited knowing he's leaving the shelter and going to his forever home.
To find and adopt a dog or cat, visit the James River Humane Society in Jamestown, located off the I-94 Bloom Exit.
Open every day from 9:30-a.m. to 11:30-a.m., and 5:30-p.m., to 6:30-p.m., or by appointment.
For more information call 701-252-0747.
On line visit: www.jamesriverhumanesociety.org