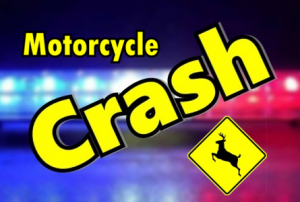 Jamestown  (INFORUM) — A man and a woman have been airlifted to a hospital in Fargo after a motorcycle crash Saturday night.
KVLY reports, 64-year-old Dennis Barton and 62-year-old Darlene Barton of Jamestown were headed south on Highway 20 around 9 p.m. Saturday when they hit the deer causing them to crash.
Darlene  was unconscious when officers arrived and was immediately airlifted to a hospital in Fargo.  Dennis was taken by ambulance to Jamestown Regional Medical Center, but was later airlifted to a Fargo hospital.
Authorities could not say whether alcohol was a factor in the crash.
The crash remains under investigation.