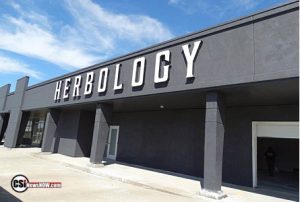 Update…
Jamestown (CSi)  The North Dakota Department of Health reports that the  medical marijuana dispensary planned for Jamestown will open business on September24.
The Jamestown, the dispensary will be located at 1513 Business Loop East and will operate under the name Herbology.
For qualifying patients or their designated caregiver to enter the display area of the dispensary, they must have their registry identification card. So far, over 1,200 registry identification cards have been issued in North Dakota.
An opening is also planned for September 19, for the dispensary at Minot.
The Jamestown and Minot dispensaries will mark the sixth and seventh to open in North Dakota since medical marijuana was approved by the voters in 2016. The eighth and final dispensary will open in Dickinson before the end of the year.
Previously….
Jamestown  (CSi)  Grassroots Cannabis now plans to open the Herbology dispensary in Jamestown   at the end of September.
The dispensary is  at 1513 Business Loop East in Jamestown.
The dispensary will operate from 10 a.m. to 7 p.m. Tuesday through Saturday.
Previously…
JAMESTOWN, N.D. (AP) — North Dakota's fifth medical marijuana shop will open next week.
Herbology in Jamestown is set to open Sept. 11. Dispensaries are already open in Fargo, Grand Forks, Williston, and Bismarck.
Devils Lake will be the next site to open and operate a medical marijuana dispensary.
Voters in North Dakotas approved medical marijuana in November 2016. The state expects as many as 4,000 residents will legally be using medical marijuana by next summer.