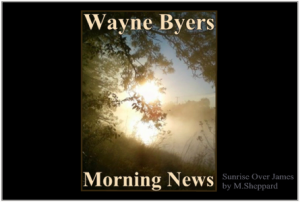 CSi Weather…
.REST OF TODAY… A  near 100  percent chance of  rain showers and slight chance of thunderstorms. Highs around 60. East winds 10 to 15 mph.
.TONIGHT…Decreasing clouds. Chance of rain showers and slight chance of thunderstorms. Lows in the lower 50s. North winds 5 to 10 mph shifting to the west after midnight. Chance of precipitation 50 percent.
.TUESDAY…Partly sunny. Highs in the upper 60s. Northwest winds
5 to 10 mph.
.TUESDAY NIGHT…Mostly cloudy. Chance of rain showers and slight
chance of thunderstorms after midnight. Lows around 50. Northeast
winds 5 to 10 mph. Chance of precipitation 40 percent in the Jamestown area 50 percent in the Valley City area.
.WEDNESDAY…Cloudy. Chance of rain showers and slight chance of
thunderstorms in the morning, then rain showers and thunderstorms
likely in the afternoon. Highs in the lower 60s. Northeast winds
10 to 15 mph. Chance of precipitation 60 percent in the Jamestown area 70 percent in the Valley City area.
.WEDNESDAY NIGHT…Rain showers and slight chance of
thunderstorms. Lows in the lower 50s.
.THURSDAY…Rain showers likely and chance of thunderstorms.
Highs in the upper 50s. Chance of precipitation 70 percent.
.THURSDAY NIGHT…Mostly cloudy. Chance of rain showers and
slight chance of thunderstorms in the evening, then chance of
rain showers after midnight. Lows in the upper 40s. Chance of
precipitation 50 percent.
.FRIDAY…Partly sunny. A 20 percent chance of rain showers in
the morning. Highs in the upper 50s.
.FRIDAY NIGHT…Mostly clear. Lows in the mid 40s.
.SATURDAY…Mostly sunny. Highs in the mid 60s.
.SATURDAY NIGHT…Partly cloudy. Lows around 50.
.SUNDAY…Partly sunny. Highs in the upper 60s.
Thunderstorms are possible Monday  between noon and midnight. Thunderstorms will pose a risk for frequent lightning and gusty winds.
A second round of widespread rain is expected Wednesday into Thursday,
along and south of the I-94 corridor.
Rainfall amounts of 1 to 2 inches are possible.
New…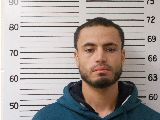 Jamestown  (JPD)  On Saturday September   7, 2019, at approximately 11:12-p.m., the Jamestown Police Department responded to a report of a suspicious male lurking in the residential area of the 1000 block of Thomas Ave NE in Jamestown. The complainant stated the male was walking in the street and staring into windows.
Officers responded to the area and located a male matching the suspect's description in the parking lot of Casey's General Store N, located at 1003 13 St NE. The officer approached the male and the male would not respond to the officer's commands to take his hands out his pockets.
The male fled on foot from the officer and ran into the IDK Bar & Grill, located at 1009 13 St NE. The pursuing officer confronted the male and attempted to take him into custody. A physical altercation ensued between the officer and suspect, during which time the officer was assaulted.
Additional officers arrived shortly thereafter, and the male was taken into custody and transported to Stutsman County Corrections.
The male suspect was identified as 28 year old Christopher Perman (homeless). Perman has recent ties to Jamestown and the Fargo-Moorhead area. Perman was arrested on suspicion of Failure to Halt, Disorderly Conduct, Preventing Arrest and Assault on a Peace Officer. He is being held in the Stutsman County Correctional Center awaiting formal charges.
The officer who was assaulted received medical attention for his injury at Jamestown Regional Medical Center and was released. The incident remains under investigation.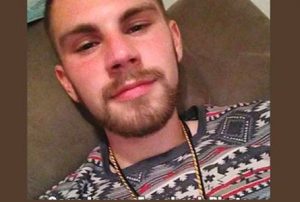 Jamestown (valleynewslive)     A missing Wisconsin man was found dead in a rural area of Stutsman County, North Dakota.  Authorities recovered the body of Gage Laper, 20, Friday morning in the Windsor area.  Valley News Live reports, that Stutsman County Sheriff Chad Kaiser, said,  Laper was pulled from a body water near a sluice at 10:30 a.m. and that foul play isn't suspected in his death at this time.
On Labor Day the sheriff's Office issued an alert, for a mentally unstable man, who on Monday was aimlessly driving in the Windsor area.
He abandoned his vehicle on  Monday and was reported to be on foot. He was not wanted for any violations.
On Wednesday  week, Laper's  cellphone was found along a fence line in the search area.  Efforts Thursday included an aerial search utilizing a drone and five officers on UTVs searching through the area.
Laper,  from Hammond, Wisconsin was reportedly driving to Colorado when his car got stuck in mud Sunday.
Kaiser said Laper called his mother notifying her he couldn't move and she tried making arrangements for a tow truck, however, they lost contact.
Laper's cell phone was recovered Thursday along a property's fence line.
Federal and state agencies assisted the Stutsman County Sheriff's Office in the department's effort to locate Laper.
Kaiser said Laper has no ties to North Dakota.
An autopsy has been ordered to determine the cause of his death.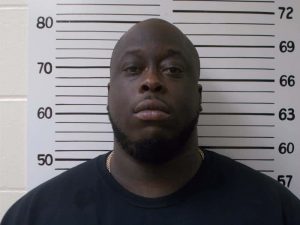 Jamestown  (CSi) )  On Thursday September 5 the Stutsman County Sheriff's Office issued an alert, warning residents in the Windsor and Eldridge area of a wanted individual who fled law enforcement officers.  A  "be on the lookout" was issued to residents in the Windsor and Eldridge area on September 5th.The Stutsman County Sheriff's Office then reported, the Wednesday evening pursuit for the man ended in his arrest at a Jamestown hotel Thursday.
The pursuit began overnight in the Windsor area for 30 year old Quentin Miller, wanted on warrants from Florida. His  vehicle became stuck in a pasture near Exit 248 Wednesday night. When officers approached the vehicle on Thursday, they found it abandoned. Officers later learned the man had caught a ride into Jamestown, and he and taken into custody at My Place Hotel without incident.
Miller is facing charges of felony auto theft from Florida as well as Driving Under Suspension, Fleeing a Police Officer, Possession of a Controlled Substance (Cocaine), Possession of Drug Paraphernalia (scale) and reckless driving. He's currently being held on $500 bond.
Eckelson   (NDHP – Two fatalities in two separate ATV crashes happened in Barnes County on Friday, September 6th.
The Highway Patrol has identified the crash victims as 42 year-old Kyle Foster of Tucson, AZ and 47 year-old Jeremie Foster of Fargo.
The Highway Patrol reports, on Friday, September 6 at approximately 7:10PM two males left Sanborn each driving a 2014 Arctic Cat ATV. They were traveling to a rural farm north of Eckelson. While traveling westbound on 27th ST SE, vehicle 1 lost control, rolling his four-wheeler into a slough on the south side of the gravel road between 106th and 107th Ave SE, which is approximately 6 miles northeast of Eckelson.
The driver of vehicle 2 was traveling ahead of vehicle 1 and made it to the farm. Vehicle 2 then began to retrace his path from Sanborn to locate vehicle 1. While doing so, vehicle 2 was traveling north on 103rd Ave SE and lost control and rolled into the west ditch of the gravel road between 29th and 30th ST SE.
The driver of vehicle 1 was pronounced dead at the scene and the driver of vehicle 2 was pronounced dead in route to Mercy Hospital.
The crashes remain under investigation by the North Dakota Highway Patrol. A Highway Patrol spokesman said alcohol was a factor in both crashes.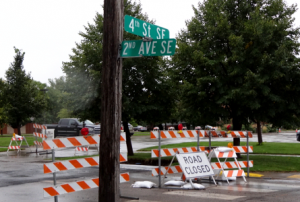 Jamestown  (CSi)  Jamestown Public Works informs motorists that due to Underground Utility Improvements an  Extended Street Closure is in effect.
Beginning last Saturday, September 7th through September 13th the block from 4th St Se to 5th St SE on 2nd Ave SE is closed.
Motorists should use extreme caution in this area.  Please use alternate routes.
Jamestown  (CSi)  The light rain did not stop the Big Guns of the Old West demonstration at Fort Seward Saturday.  Gatling's Battery Gun and the Cannon shoot wowed the crowd of spectators.    The afternoon was topped off with a pie auction.   Photos at CSiNewsNow.com and photos by CSi online at Facebook.
Jamestown  (CSi)  The rain also failed to deter residents in biking a walking  the popup path in Jamestown.
The bike and walk began at the Two Rivers Activity Center and went west on 5th Street, Northeast, then north along 12th Avenue Northeast, crossing Highway 20, and  connecting with the Jamestown Reservoir Trailhead.
Jamestown  (CSi)  The James River Humane Society currently has 10 dogs and over 20 cats available fo adoption.
On Friday's Wayne Byers Show on CSi Cable 2, JRHS President, Gary Sahr highlighted a "senior dog," who needs a forever home, a Husky/ Sheppard mix…who prefers a home with NO cats.
For more information contact the James River Humane Society at 701-252-0747, located off the I-94 Bloom Exit.  The hours are everyday from 9:30-a.m., to 11:30-a.m. or by appointment.
On line visit www.jamesriverhumanesocity.com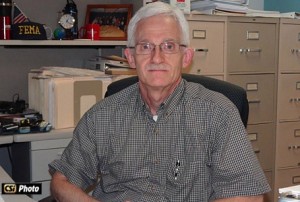 Jamestown  (CSi)  Stutsman County Emergency Manager'9-1-1 Coordinator, Jerry Bergquist has been honored to receive the North Dakota Association of Counties, 2019 Excellence in County Government Award.
The award is given to a county official who has shown excellence in his or her service to county government.
He  was nominated by Stutsman County Commissioner Dave Schwartz, Auditor Nicole Meland, Jessica Alonge and Kim Franklin. He will be recognized on October 7th in Bismarck.
GRASSY BUTTE, N.D. (AP) — The North Dakota Highway Patrol says a motorcyclist traveling with a group of riders was killed when he swerved to avoid a vehicle that had crossed over the center line on a highway in McKenzie County.
The patrol says the 55-year-old man from Saskatchewan, Canada was traveling to Sturgis, South Dakota when the crash occurred Sunday afternoon on Highway 85.
The man was thrown from his bike after he lost control while trying to avoid the vehicle. The victim died at the scene of the crash.
ESMOND, N.D. (AP) — The North Dakota Highway Patrol says the driver of a pickup truck has died in a fiery crash with a semi in Benson County.
The patrol says the crash at a Highway 19 intersection near Esmond Saturday afternoon happened when the pickup driver missed a stop sign, was struck by the semi and caught fire. Officials say the road was wet at the time because of light rain.
A 33-year-old Mandan man driving the semi was not injured.
BISMARCK, N.D. (AP) — The leaders of four American Indian tribes in North Dakota have signed an agreement with the state that includes allowing tribes to license foster care parents on and off reservations.
The Bismarck Tribune reports the tribes attended a ceremonial signing Friday at the state Capitol.
The agreement involves funding that gives money to states and tribes for foster care, transitional independent living programs, and guardianship and adoption programs and services. Tribes can access the funding through an agreement with states.
State foster care administrator Dean Sturn says until the new agreement, tribes could license foster care parents only on tribal lands.
Sturn says Native American children represent more than 35% of children in North Dakota's foster care system.
FARGO, N.D. (AP) — A highly-publicized North Dakota Air National Guard flight to bring an infant's heart to a waiting transplant patient in California more than 30 years ago is set to be showcased in Fargo.
The flight of the F-4 Phantom, a supersonic fighter, took place in December 1986 after a Lear jet flown from California to Fargo to pick up the heart broke down in cold weather. The flight took place on emergency orders from North Dakota Gov. George Sinner, who died last year.
The pilot, current North Dakota Air National Guard Brig. Gen. Bob Becklund, flew the golf-ball sized organ to Stanford Medical Center.
KFGO radio reports that the heart recipient, now 33, lives in the San Francisco area.
The "Heart Flight" display will be unveiled later this month at the Fargo Air Museum.
BISMARCK, N.D. (AP) — North Dakota authorities relying on DNA collected from a cigarette butt have charged a man with engaging in a riot for his involvement in a Dakota Access pipeline protest three years ago.
The Bismarck Tribune reports that Morton County prosecutors also charged 23-year-old Lawrence Malcolm Jr. with felony conspiracy to commit criminal mischief. An arrest warrant was issued Thursday.
The charges relate to a Sept. 6, 2016, protest on the Standing Rock Indian Reservation. An affidavit says more than 100 demonstrators, many with their faces covered, halted construction and vandalized equipment.
North Dakota crime lab officials notified investigators last month that DNA from a cigarette butt found at the scene was a match for Malcolm, of Sisseton, South Dakota, whose DNA profile was on file from an earlier arrest.
In sports…
Saturday
ORANGE CITY, IOWA  (VCSU)  – The Valley City State football team suffered a road loss at the No. 11 team in the country Saturday afternoon, falling 47-7 at Northwestern College.
The Vikings drop to 1-1 after the non-conference loss Saturday. Northwestern College, which advanced to the NAIA playoffs last season, improves to 1-0 on the year.
The Vikings and Red Raiders played to a scoreless tie after the first quarter Saturday, but Northwestern broke the game open with 28 points in the second quarter – including a 94-yard interception return to end the half.
Valley City State scored its lone touchdown in the fourth quarter when Louis Quinones broke off a 44-yard touchdown run to put the Vikings on the board.
The Vikings did rack up 323 yards of total offense in the game, including 198 on the ground and 125 through the air. Northwestern finished with 429 yards of offense, 230 of which came through the air.
After rushing for 249 yards last week, Louis Quinones had another big performance Saturday as he racked up 184 rushing yards and the touchdown for VCSU. Kellen Kessler led the receiving corps with 57 yards on five catches, while Jacob Gottenborg had 54 yards on three catches. Quarterback Jalen Pfeifer went 11-for-27 for 125 yards and an interception.
Andrew Hanretty had eight tackles for VCSU's defense while Dustin Kasowski racked up seven tackles. Both Brandon Elton and Arron Martin had six tackles, and Hunter Olson and Sal Avila each had four tackles and half a sack.
Up next: Valley City State is back on the road next Saturday, playing a 6 p.m. game at Minnesota-Morris on Sept. 14.
At Taylor Stadium, UJ
(uj.edu)  Offense was hard to come by for the University of Jamestown football team Saturday afternoon against ninth-ranked Dickinson State (N.D.) University.
The Blue Hawks took a 20-0 lead and cruised to a 34-0 win over the Jimmies at Rollie Greeno Field at Taylor Stadium.
Jamestown (0-2) travels to Hastings (Neb.) next Saturday in search of its first win in 2019.
A four-yard touchdown pass from Hayden Gibson to Amad Andrews Jr. capped off a six play, 40 yard scoring drive as DSU took a 7-0 lead with 6:12 in the first quarter.
Andrews plunged in from three yards out with 5:40 before halftime to make it 13-0, then Gibson found Jaret Lee from 17 yards out, extending the lead to 20-0 with 15 seconds before halftime.
UJ managed only 50 yards on 21 plays in the first half, punting four times and having two other drives end on a fumble. The Blue Hawks racked up 243 yards on 44 plays, including the 12 play, 93 yard drive culminated by Andrews' touchdown run.
Despite holding the ball for only 4:15 in the third quarter and running six plays for 19 yards, the Jimmies kept Dickinson State off the scoreboard and it remained 20-0 heading into the final quarter.
Gibson and Lee connected on their second scoring play of the game to make it 27-0 with 14:12 remaining. Following a three-and-out by the Jimmies, a 12 play, 48 yard drive lasting 7:23 finished with Andrews' second rushing touchdown to make it 34-0.
Jordan Mann (SR/Bismarck, N.D.) completed nine of 16 passes for 94 yards, with Garrett Mitchell (SO/Shakopee, Minn.) catching four balls for 69 yards, including a long of 35. Tanner Mathern (JR/Edgeley, N.D.) had 13 yards rushing on nine carries.
John Sullivan (SO/Sundance, Wyo.) led the defense with 10 tackles, followed by Ross Monson (JR/Jamestown, N.D.) with nine, and TJ Milk (JR/Pahrump, Nev.) and Aaron Mack (FR/Jamestown, N.D.) with eight. Justin Six (SO/Steele, N.D.) recorded an interception while Brooks Canfield (SO/Tempe, Ariz.) and Levi Scribner (JR/Crescent City, Calif.) each broke up a pass.
–Ryan Mikkelson, University of Jamestown Sports Information Director
More weekend local sports scores at CSiNewsNow.com
NFL..
(AP) _ Anthony Harris picked off Matt Ryan twice and had a fumble recovery to highlight the Vikings' defensive display in a 28-12 thrashing of the Falcons. Davin Cook had 21 rushes for 111 yards and two touchdowns as Minnesota utilized its ground attack to the fullest. Kirk Cousins scored on a one-yard sneak and needed to attempt just 10 passes, completing eight for 98 yards and a score.
_ Carson Wentz threw a pair of deep touchdown passes to DeSean Jackson to help the Eagles overcome a 17-point deficit and beat the Redskins, 32-27. Wentz was 28 of 39 for 313 yards and three TDs in his first game since Week 14 after not taking a snap in the preseason. Case Keenum threw for 380 yards and three TDs for Washington, which jumped out to a 17-0 lead.
_ Tom Brady showed he still has life in his 42-year-old arm by passing for 341 yards and three touchdowns to lead the Patriots' 33-3 romp over the Steelers. Phillip Dorsett caught two touchdown passes from Brady, including a 58-yard score. Ben Roethlisberger (RAWTH'-lihs-bur-gur) completed 27 of 47 passes for 277 yards and an interception, with much of that coming after the Patriots built a 20-0 lead in the fourth quarter.
UNDATED (AP) _ The Baltimore Ravens have never been known as an offensive juggernaut, but that could be changing.
The Ravens set numerous team records while ruining Brian Flores' first game as an NFL head coach, blowing out the Dolphins, 59-10 at Miami. Lamar Jackson completed his first nine passes for 204 yards and four touchdowns after Mark Ingram ripped off a 49-yard run on Baltimore's first offensive play.
Jackson tied a franchise record with five touchdown passes for the Ravens, who broke franchise marks for points and total yards with 643.
Ingram ran for 107 yards and two scores in his team debut as Baltimore earned its fourth consecutive season-opening victory.
Also on the opening Sunday of the NFL's 100th season:
_ Patrick Mahomes (mah-HOHMZ') threw for 378 yards and three touchdowns while leading the Chiefs to a 40-26 victory over the Jaguars. Sammy Watkins caught nine passes for a career-high 198 yards and three TDs while Tyreek Hill missed most of the game with a shoulder injury. Jacksonville quarterback Nick Foles suffered a broken left collarbone in the first half, and Myles Jack was ejected for throwing a punch during a fracas in the end zone.
_ The Rams opened their NFC title defense with a 30-27 win at Carolina as Jared Goff threw for 186 yards and a touchdown. Todd Gurley started and ran for 97 yards on 14 carries after being limited to eight yards rushing on five touches in the first half. Malcolm Brown scored two TDs and was the primary ball carrier for the better part of three quarters, finishing with 53 yards on 11 carries.
_ Dak Prescott tied his career high with four touchdown passes while throwing for 405 yards as the Cowboys overwhelmed the Giants, 35-17. Ezekiel Elliott finished with 53 yards on 13 carries, including a 10-yard scoring run in his first game since ending his training camp holdout and signing a six-year, $90 million contract extension last week. Michael Gallup had seven catches for 158 yards, and Amari Cooper grabbed six balls for 106 yards.
_ The Titans mauled the Browns, 43-13 as Marcus Mariota (mar-ee-OH'-tah) threw for three touchdowns, including a 75-yard scoring strike to running back Derrick Henry. Tennessee tight end Delanie Walker had two TD catches in the fourth quarter, and Titans defensive backs intercepted Baker Mayfield three times in the final period. The Browns committed 18 penalties for 182 yards in their first game under coach Freddie Kitchens.
_ Russell Wilson hit Tyler Lockett for a 44-yard touchdown on the first play of the fourth quarter before the Seahawks held off the Bengals, 21-20. Wilson was 14 of 20 for 196 yards and two scores, including a 10-yard TD pass in the first half to Chris Carson. Cincinnati QB Andy Dalton looked great running new coach Zac Taylor's offense, throwing for a career-high 418 yards and hitting John Ross for a pair of first-half touchdowns.
_ Austin Ekeler's third TD of the day came with 5:01 left in overtime to lift the Chargers past the Colts, 30-24. Ekeler ran for 58 yards on 10 carries and caught six passes for 96 yards and two scores. Philip Rivers made his 209th consecutive start and completed 25 of 34 passes for 333 yards to orchestrate the Los Angeles offense.
_ Richard Sherman and Ahkello Witherspoon returned interceptions for touchdowns while the 49ers picked off Jameis (JAY'-mihs) Winston three times in a 31-17 victory against the Buccaneers. San Francisco quarterback Jimmy Garoppolo (gah-RAP'-ah-loh) was 18 of 27 for 166 yards and one touchdown in his first game in nearly a year. Winston threw for 194 yards to become Tampa Bay's career passing leader, including a 10-yard scoring pass to Chris Godwin that got the Bucs within 20-14 late in the third quarter.
_ Josh Allen threw a 38-yard touchdown pass to John Brown with three minutes left to complete the Bills' rally from a 16-0 deficit in a 17-16 victory over the Jets. Allen finished 24 of 37 for 254 yards and a touchdown for Buffalo, which began its comeback after Le'Veon Bell's touchdown and two-point conversion catch late in the third quarter. The Bills committed four turnovers but took advantage of a missed extra point and a shanked 45-yard field-goal attempt by New York kicker Kaare Vedvik.
_ The Cardinals pulled off a nice comeback in quarterback Kyler Murray's NFL debut, rallying from an 18-point deficit in the fourth quarter before settling for a 27-27 tie with the Lions. Murray was 15 of 19 for 154 yards and two touchdowns in the final period, hitting David Johnson and Larry Fitzgerald for TDs and finding Christian Kirk tying 2-point conversion with 43 seconds remaining. Matthew Stafford threw for 385 yards and three touchdowns for the Lions.
MLB…
_ The Indians moved back to 5 1/2 games behind the Twins in the AL Central by taking the rubber match of their three-game set in Minnesota, 5-2. Carlos Santana and Francisco Lindor (lihn-DOHR') homered to help Mike Clevenger win his 10th straight decision. Clevenger is 11-2 after limiting Minnesota to a pair of runs and four hits while fanning seven over six innings.
_ Philadelphia is within two games of the second NL wild card after homers by Maikel (MY'-kehl) Franco, Scott Kingery and Adam Haseley helped the Phillies turn an early 3-0 deficit into a 10-7 win in the rubber match of their three-game set with the Mets. Pinch-hitter Phil Gosselin blooped an RBI single that gave the Phillies a 5-4 lead in the sixth. The Mets lost for the eighth time in their last nine home games to stay four games out of a playoff berth.
_ The Yankees broke their single-season record for homers and inched closer to an AL East title by doubling up the Red Sox, 10-5. Gleyber (GLAY'-bur) Torres and Mike Tauchman (TAHK'-man) hit two-run blasts before Aaron Judge provided a solo shot that gives New York 268 round-trippers, topping the mark they set last year. Torres went 3 for 5 with four RBIs.
The Chicago Cubs took another step backward in the NL Central race as they also attempt to play themselves out of a wild-card berth.
Tyler Austin drove a pinch-hit, three-run homer in a five-run fourth off Jon Lester as the Brewers dumped the Cubs, 8-5 to win the four-game series. Eric Thames (thaymz) added a solo shot off Lester in the sixth, and pinch-hitter Tyrone Taylor furnished an RBI single off Duane Underwood Jr. for his first major league hit.
Winning pitcher Brent Suter worked two innings of relief as the Brewers climbed within two games of the Cubs for the second NL wild card.
Chicago is 4 ½ games behind the NL Central-leading Cardinals and just 1 ½ games ahead of Arizona for the second NL wild card.
The Redbirds won for the eighth time in 11 games as Jack Flaherty held the Pirates to five hits over eight innings to lead St. Louis to a 2-0 shutout in Pittsburgh. Paul Goldschmidt had an RBI double and Harrison Bader added a run-scoring single to help Flaherty win for the sixth time in his last eight starts.
The Diamondbacks wasted a chance to get within a half-game of a playoff berth. Pitcher Michael Lorenzen lined a game-ending, pinch-hit double in the ninth inning to give the Reds a 4-3 victory and end Arizona's five-game winning streak.
Eugenio (ay-oo-HEH'-nee-oh) Suarez homered twice and has 44 this season for Cincinnati, one behind Mike Trout and Pete Alonso for the major league lead.
Elsewhere on major league diamonds:
_ The Dodgers' magic number to clinch the NL West is two after Corey Seager and Matt Beaty homered in a 5-0 shutout of the Giants. Beaty delivered a two-run blast and Seager added a three-run shot as the Dodgers increased their NL-record homer total to 255. Kenta Maeda (mah-EH'-dah) threw four dominant innings in relief as he prepares to work out of the Los Angeles bullpen for the postseason.
_ Max Scherzer won for the first time in two months and the Nationals avoided a four-game sweep by drubbing the Braves, 9-4. Yan Gomes (yahn gohmz) homered twice, and Adam Eaton and Asdrúbal (as-DROO'-bul) Cabrera each had three RBIs as Washington ended Atlanta's nine-game winning streak. The Nats outhit the Braves 17-7 and went ahead when Eaton hit a two-run homer on Mike Siroka's (sah-ROH'-kahz) fifth pitch.
_ The Astros rolled to a 21-1 dismantling of the Mariners as Gerrit Cole struck out 15 and held Seattle to one hit over a season-high eight innings. Cole improved to 16-5, winning his 12th straight decision and joining Pedro Martinez as the only pitchers in major league history with 14 or more strikeouts in three straight games. Jake Marisnick and George Springer homered, and rookie Yordan (yohr-DAHN') Álvarez had six RBIs while hitting three of Houston's team-record 11 doubles.
_ Tyler Glasnow struck out five over two innings as the Rays whipped the Blue Jays, 8-3 to complete a four-game sweep. Glasnow struck out Bo Bichette (bih-SHEHT'), Teoscar (tay-AHS'-kur) Hernández and Rowdy Tellez (the-LEHZ') in order on 12 pitches in his return from a four-month layoff caused by a strained right forearm. Austin Meadows and Avisail (av-ih-sah-EEL') García homered for Tampa Bay, which remains one game ahead of Oakland for the top AL wild card.
_ The Athletics beat the Tigers, 3-1 as Sean Manaea (mah-NY'-ah) matched his career high by striking out 10 in his second start following shoulder surgery. He allowed two hits over seven innings, blanking Detroit until Christian Stewart homered leading off the fifth. Khris Davis had a two-run double for the A's, who are still 1 ½ games ahead of Cleveland for the second AL wild card.
_ The Rangers completed their first four-game sweep in Baltimore since 1982 as rookie Nick Solak had three hits and four RBIs to send Texas past the Orioles, 10-4. Ronald Guzman (GOOZ'-mahn) and Rougned Odor (ROOG'-nehd oh-DOHR') homered as part of the Rangers' 20-hit attack.
_ Danny Mendick hit his first career home run and José Abreu (ah-BRAY'-oo) slammed his 31st of the season as the White Sox dumped the Angels, 5-1. Mendick, Matt Skole and James McCann had two hits apiece for Chicago.
_ Sandy Alcantara (al-KAN'-tah-rah) picked up his first victory since the All-Star break by tossing a four-hitter in Miami's 9-0 rout of the Royals. Starlin Castro hit his 18th home run and drove in two to back Alcantara, who is the first Marlins pitcher since Dontrelle Willis in 2003 to throw two shutouts in his rookie season.
_ Wil Myers singled home Manny Machado with one out in the 10th inning to give the Padres a 2-1 win against the Rockies. San Diego hurler Eric Lauer held Colorado to a run and four hits over six innings.
TENNIS-US OPEN
NEW YORK (AP) _ Rafael Nadal is the U.S. Open champion and a 19-time Grand Slam winner after enduring a nearly five-hour match against Daniil Medvedev (DAN'-ihl MEHD'-veh-dehv).
The second-seeded Nadal squandered a two-sets-to-love lead before holding off the No. 5 seed, 7-5, 6-3, 5-7, 4-6, 6-4 victory in 4 hours, 50 minutes.
Down by two sets and 3-2 in the third, Medvedev shifted styles, upped his level against a rattled Nadal, and even received an unexpected boost from Arthur Ashe Stadium spectators.
Only once before had Nadal lost a Grand Slam match after taking the opening two sets.
It's the fourth U.S. Open title for Nadal.
NASCAR-BRICKYARD 400
Harvick wins at Brickyard, Johnson misses playoff berth
INDIANPOLIS (AP) _ Kevin Harvick won the Brickyard 400 for the second time, beating Joey Logano by 6.118 seconds in a crash-marred race that ended Jimmie Johnson's perfect playoff run.
Johnson had been the only driver to qualify for every Cup playoff since the format was introduced in 2004. His long-shot bid finally ended when William Byron and Johnson ran side-by-side through the second turn and the rear end of Johnson's No. 48 Chevrolet spun in front of Kurt Busch, sending both into the second turn wall.
Clint Bowyer and Ryan Newman claimed the final two spots in the 16-driver field, while Johnson was eliminated for the first time. Daniel Suarez finished 17th at Indianapolis Motor Speedway, four points short of becoming the first Mexican-born driver to make the playoffs.
T25-COLLEGE FOOTBALL POLL
LSU moves up to give SEC 3 of top 4 in AP poll
UNDATED (AP) _ The Southeastern Conference held three of the top four spots in The Associated Press college football poll after LSU's road victory against Texas pushed the Tigers to No. 4.
Clemson remained No. 1 on Sunday, receiving 56 first-place votes out of 62 in the Top 25 presented by Regions Bank. No. 2 Alabama received 6 first-place votes and Georgia stayed at No. 3.
Oklahoma is fifth, followed by Ohio State, Notre Dame, Auburn, Florida and Michigan.
No. 21 Maryland, No. 24 Southern Cal and No. 25 Virginia are the poll newcomers.
In world and national news…
TORONTO (AP) — The government in the Bahamas says the death toll from Hurricane Dorian has risen by one to 44.
Health Minister Duane Sands on Sunday confirmed the toll in a WhatsApp message to The Associated Press.
Officials have warned that the number of deaths is likely to rise as security forces and other teams search devastated areas of the northern Bahamas.
The government also announced a telephone hotline where Bahamians can call to report family members who have been unaccounted for since the storm.
At least five deaths have been blamed on the storm in the Southeastern U.S. and one in Puerto Rico.
WASHINGTON (AP) — Former Defense Secretary James Mattis says that when it comes to trying to negotiate an Afghanistan peace deal with the Taliban, the key question is whether they can be trusted.
Mattis cites past U.S. nuclear talks with the Russians, when the American side talked about "trust but verify."
He tells CBS' "Face the Nation" that "I think you want to verify, then trust" in dealing with the Taliban.
Mattis says the U.S. since the Bush administration, has "demanded that they break with al-Qaida" but "they've refused to do so." He also says "we should never forget" that they were behind the Sept. 11 attacks.
President Donald Trump says he was set this weekend to meet at Camp David with leaders of the Taliban. But Trump says he called off that meeting, and a separate one with Afghanistan's president, after a Taliban bombing that killed an American soldier and 11 other people.
TALUSTUSAN, Philippines (AP) — The arrest of a Catholic priest on a Philippine island has deeply shaken the village where he spent nearly four decades.
It has also revealed how allegations of sex crimes by priests are still ignored, sometimes for decades, in one of the world's most Catholic countries.
On Biliran, the island where Father Pius Hendricks lived, his fondness for boys had been widely discussed for decades among villagers, local officials and, according to a former Catholic brother, members of the clergy.
Hendricks is being held in a Manila jail, facing both Philippine and U.S. charges. His lawyers insist he is innocent of all charges.
WASHINGTON (AP) — Congress returns for the fall session with pressure mounting on Senate Majority Leader Mitch McConnell to address gun violence, election security and other issues.
The Kentucky Republican leader has promised a "Grim Reaper" strategy of burying House Speaker Nancy Pelosi's legislative priorities from House Democrats. But without a robust GOP agenda it could prove unsatisfying for lawmakers facing restive voters ahead of 2020 elections.
President Donald Trump has not fully explained what he'd like to see Congress accomplish, particularly on gun control. That leaves McConnell mainly focused on confirming the White House's administrative and judicial nominees.
Big-ticket legislative victories are highly unlikely as the legislative calendar folds into campaign season. Democratic Sen. Chris Murphy of Connecticut complains that the Senate has become little more than an expensive lunch club.
RALEIGH, N.C. (AP) — Tell as much as you can as soon as you can.
That's the advice of safety experts when discussing what information about school threats to convey to parents and the rest of the community.
In districts around the country, schools have faced criticism for favoring privacy over informing the community.
Officials at a Catholic high school in South Carolina faced a backlash this summer from outraged parents when they found out a student had made videos threatening to shoot people and using a racial slur.
Cardinal Newman High School's principal sent three letters to parents before finally apologizing for not sharing information sooner.
Some school districts are now sending letters home even if a threat isn't specific or to warn what consequences children face if they make a threat.
HONG KONG (AP) — Thousands of students are forming human chains in schools across Hong Kong to show solidarity after violent weekend clashes to push for democratic reforms in the semi-autonomous Chinese territory.
The silent protest Monday comes as the Hong Kong government condemned the "illegal behavior of radical protesters" and warned foreign governments not to "interfere in any form in the internal affairs" of the city.
Thousands of demonstrators held a peaceful march Sunday to the U.S. Consulate to seek Washington's support, but violence erupted later as protesters vandalized subway stations, set fires and blocked traffic, prompting police to fire tear gas.
Hong Kong's government agreed last week to withdraw an extradition bill that sparked a summer of protests, but demonstrators want other demands, including direct elections, to be met.