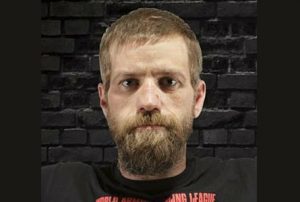 Valley City (INFORUM) Authorities say the search for a missing Valley City,  Mark Davies is still very active.
The Barnes County Sheriff's Office originally reported the disappearance of Mark Davies, 40, of Valley City on Friday, August 23 when he reportedly texted someone that he was heading home from the town of Kathryn, about 20 miles south of Valley City, but never made it back.
Valley City Police Chief Phil Hatcher says their department still gets a few tips called in every week, but until they get new information on his whereabouts, their search radius is the entire United States.  He says searches have stalled, but they still check in on every tip they receive and are asking property owners to check their land and for hunters to keep an eye out.
Davies drives a black 1999 GMC Yukon SUV with plates 327 CCM, but there was no sign of it or him in the area where his cellphone was last on.
Anyone who has any information is asked to contact the Valley City Police Department at 701-845-3110.