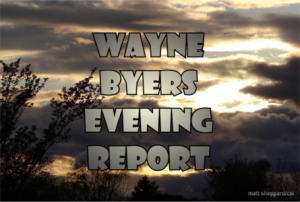 CSi weather…
JAMESTOWN…
…WINTER STORM WARNING REMAINS IN EFFECT FROM 1 AM CDT /MIDNIGHT MDT/ THURSDAY TO 7 AM CDT /6 AM MDT/ FRIDAY…
…WINTER STORM WATCH REMAINS IN EFFECT FROM FRIDAY MORNING THROUGH SATURDAY EVENING…
For the Winter Storm Warning, heavy snow and a light
glaze of ice expected. Total snow accumulations of 6 to 14
inches. Ice accumulations up to two tenths of an inch on
elevated surfaces. Winds gusting as high as 45 mph.
For the Winter Storm Watch, blizzard conditions possible. Additional
snow accumulations of 6 to 18 inches, greatest east of Highway
83. Winds could gust as high as 60 mph.
VALLEY CITY…
…WINTER STORM WARNING IN EFFECT FROM 1 PM THURSDAY TO 7 AM CDT FRIDAY…

…WINTER STORM WATCH NOW IN EFFECT FROM FRIDAY MORNING THROUGH SATURDAY AFTERNOON…
Two separate rounds of impactful weather are expected with this strong early season winter storm. A winter storm warning has been issued for the first round of heavy snow.  Snowfall accumulations of 4to 9 inches are expected.
A winter storm watch remains in effect for Friday through Saturday afternoon. This second round  could bring additional significant accumulations of snow as wel as wind gusts as high as 50 mph Friday and Saturday.
Forecast…
WEDNESDAY NIGHT…Drizzle likely in the evening, then rain possibly
mixed with freezing rain after midnight. Ice accumulation of less than one quarter of an inch Lows in the lower 30s. North winds 15 to 20 mph increasing to around 25 mph after midnight.  Chance of rain 100 percent.
.THURSDAY…Snow possibly mixed with rain and freezing rain in
the morning, then snow possibly mixed with freezing rain in the
afternoon. Areas of blowing and drifting snow through the day.
Windy, colder. Snow accumulation up to 4 inches. Highs in the
mid 30s. North winds 25 to 30 mph.
.THURSDAY NIGHT…Snow possibly mixed with freezing rain in the
evening, then snow after midnight. Areas of blowing and drifting
snow through the night. Windy. Snow may be heavy at times after
midnight. Snow accumulation up to 6 inches. Lows in the mid 20s.
Northwest winds 25 to 30 mph.
.FRIDAY…Snow. Areas of blowing and drifting snow in the
morning. Blowing and drifting snow in the afternoon. Snow may be
heavy at times. Windy. Heavy snow accumulations. Highs in the
lower 30s. Northwest winds 30 to 35 mph with gusts to around
50 mph. Chance of snow 90 percent.
.FRIDAY NIGHT…Snow likely. Blowing and drifting snow. Very
windy. Light snow accumulations. Lows in the upper 20s. Northwest
winds 35 to 40 mph with gusts to around 55 mph. Chance of snow
70 percent in the Jamestown area, 80 percent in the Valley City area.
.SATURDAY…Snow likely. Areas of blowing and drifting snow.
Windy. Highs in the lower 30s. Chance of snow 70 percent.
.SATURDAY NIGHT…Patchy blowing and drifting snow in the
evening. Cloudy with a 40 percent chance of snow. Lows in the
upper 20s.
.SUNDAY…Cloudy. Highs in the mid 30s.
.SUNDAY NIGHT…Mostly cloudy. Lows in the upper 20s.
.COLUMBUS DAY…Partly sunny. Highs in the mid 30s.
.MONDAY NIGHT…Mostly cloudy. Lows in the upper 20s.
.TUESDAY…Mostly sunny. Highs in the mid 30s.
.TUESDAY NIGHT…Partly cloudy. Lows in the mid 20s.
.WEDNESDAY…Mostly sunny. Highs in the mid 30s.
Central and eastern North Dakota significant snowfall amounts Thursday through Saturday.
Some areas will see an additional foot or more of snow from the second round of snow Friday and Saturday.
There is still uncertainty regarding how far east the low will be able to move.
If the storm track pushes a bit further west, places like Bismarck and Minot could see additional snowfall amounts approaching 1 foot. If the storm track pushes further east, those cities could see barely any additional snow.
Details become clearer later on.
Bismarck  (CSi)  – The Pride of Dakota Harvest Showcase scheduled for Jamestown this weekend has been rescheduled to Friday and Saturday, Nov. 15-16 at the Jamestown Civic Center due to the inclement weather advisory calling for a major winter storm affecting a significant portion of the state.
"We regret the event will not take place this weekend; however, safety is always our first consideration for all parties involved and the general public," Agriculture Commissioner Doug Goehring said. "We look forward to seeing you Nov. 15-16."
Valley City (CSi)  Public speaking is a new class offered at Valley City High School this fall. It is currently being offered as a dual credit option through Valley City State University. Nearly forty seniors are enrolled, and they are hard at work on informative speeches that tie to the history of Barnes County. VCHS has partnered with the Barnes County Museum to help students dig into primary and secondary sources, structure speeches, and present them in front of a crowd.
Some of the speeches students are working on include changes in dental care over time, one-room schoolhouses, soda fountains and drug stores, developments in funeral service care, the history of the player piano, the role of women in WWII, and local African American history, to name a few. Each student is pursuing a unique and self-chosen topic.
Students will be presenting their local history speeches at the Barnes County Museum during their English class periods over a span of four days: October 14, 16, 21, and 25 at either 8:40 or 12:55. The public is invited to stop by at any time to learn more about our city and county
Jamestown  (Chamber)  The Jamestown Chamber Ag/Energy Committee invites you to the 2019 Energy Luncheon, which will be held on Tuesday, October 15th from 12:00 – 1:00pm at the North Dakota Farmers Union building in Jamestown.  This year's guest speaker will be Greg Anderson of Otter Tail Power Company.
He will speak about Solar Energy and how it compares to other renewable energy. Tickets for the event are available online at www.jamestownchamber.com or can be picked up at the chamber office or at the event. Tickets are $10.00 for chamber members and $12.00 for non-members. The event is sponsored by Otter Tail Power Company, Great River Energy and North Dakota Farmers Union.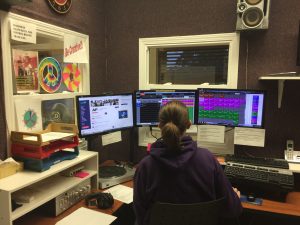 Jamestown (NDFU) Student-led radio stations KLHS and KLPS – broadcast from inside Linton Public High School in southcentral North Dakota – recently received a financial boost from Farmers Union Insurance that allows for studio expansion.
Linton Public School Superintendent Paul Keeney, says, "The sponsorship has allowed us to construct a third studio and provide enhanced kinesthetic learning. By that I mean, hands on learning.  We're the only high school station operating in the state. Students learn by doing."
In operation since February of 2017, the school's radio classes are the brainchild of instructor Jay Schmaltz. "Our goal is not just to develop broadcasters. The goal is to get kids back to the basics [of communication]. When they are done with this class, they will know how to interview and talk to people," he said.
The stations broadcast 24 hours a day, year-round. KLHS (AM 1620) is a low-watt station with a radius of about three miles around the city of Linton. It plays Oldies music and is broadcast on BEK TV's cable channel 22. KLPS is a strictly online format station that plays Outlaw Country music.
Students provide all the voice talent for the stations, write stories and ad copy, sell advertising and conduct marketing including prize giveaways.
Farmers Union Insurance Chief Sale, Marketing, & Brand Officer, Kevin Ressler says,"I was very impressed with the students and curriculum. It's a unique learning opportunity and one we're proud to support."
FUI is also the premier sponsor of the North Dakota High School Activities Association and the BEK Broadcasting Network which televises high school athletic competitions throughout North Dakota.
MINOT, N.D. (AP) — Police say a man armed with a knife who made threats at the Dakota Square Mall in Minot is facing possible terrorizing charges.
Authorities say the Minot man went to a business at the mall Tuesday afternoon to speak with a female employee and became disorderly when he wasn't allowed to talk to her.
Police say a male employee followed the man out of the mall and the suspect pulled out a knife and threatened the employee. He was arrested a short time later and taken to the Ward County Jail.
MOORHEAD, Minn. (AP) — A North Dakota man has been charged in Minnesota with allegedly showing a handgun to another driver during a road rage fit over a political bumper sticker on her vehicle.
KFGO radio reports that 27-year-old Joseph Schumacher, of Bismarck, North Dakota, was charged Wednesday with carrying weapons without a permit, the unlawful transportation of firearms and disorderly conduct.
Moorhead, Minnesota, police say a woman reported she was driving Monday when Schumacher pulled up and began yelling about her sticker supporting Democratic presidential hopeful Elizabeth Warren. Authorities say he pointed to his sticker supporting President Donald Trump and later flashed the gun.
Police tracked down Schumacher at a nearby restaurant. He was wearing a Trump 2020 cap. The complaint says he had two loaded guns in his vehicle.
Schumacher told police he was flirting with the woman and denied holding up a gun.
BISMARCK, N.D. (AP) — North Dakota Auditor Joshua Gallion says he will seek re-election.
Gallion says he will make a formal announcement on Thursday at Republican Party headquarters in Bismarck and Fargo.
The state auditor's office inspects the books of government agencies and North Dakota's university system. Gallion was elected in 2016 and has carried out performance audits that have uncovered waste and misuse of resources at about twice the rate of his predecessor.
The Legislature this year passed a measure aimed at restricting his ability to conduct reviews. Attorney General Wayne Stenehjem later issued an opinion saying the law signed by GOP Gov. Doug Burgum is likely unconstitutional.
Gallion tells The Associated Press that increased "accountability and transparency" is the "new norm" for the office.
BISMARCK, N.D. (AP) — A Bismarck couple has been charged with felony child neglect following the death of their baby.
Authorities say the parents kept a filthy apartment and missed medical appointments for their son, who was born 3½ months premature in December and spent three months in neonatal intensive care. The baby was found face down and unresponsive in a bassinet in August. A cause of death was not released.
The Bismarck Tribune reports a court affidavit says social services officials who conducted home visits stated there was "a risk of neglect due to inadequate parenting."
Ashlynn Seymour and Marcus Reineke, both 20, are being held in the Burleigh Morton Detention Center on $5,000 bail. Court documents do not list defense attorneys.
HELENA, Mont. (AP) — Two tribal leaders have resigned from a Montana task force in protest of the state attorney general's support of a proposed oil pipeline from Canada.
Montana Department of Justice spokesman John Barnes confirmed Wednesday Jestin Dupree of Fort Peck and Brandi King of Fort Belknap stepped down from the Missing Indigenous Persons Task Force.
State lawmakers created the 11-member task force to better report and find missing Native Americans, and they put the panel under Attorney General Tim Fox.
On Monday, Fox intervened in a lawsuit in support of constructing the Keystone XL pipeline from Alberta's tar sands.
Dupree wrote in a Facebook post that his tribe opposes the pipeline and Fox's intervention is a "slap in the face."
Barnes says the resignations are disappointing and officials will ask the tribal governments to recommend replacements.
The Montana Free Press first reported the resignations.
HELENA, Mont. (AP) — A Montana judge must decide whether to once again block the proposed Keystone XL oil pipeline or side with U.S. government attorneys who want him to uphold President Donald Trump's permit to cross the U.S.-Canada border.
U.S. District Judge Brian Morris hears arguments Wednesday by environmental groups seeking to halt the 1,184-mile (1,900-kilometer) pipeline and by government attorneys who say the presidential permit isn't subject to environmental laws.
Last year, Morris blocked construction after ruling officials had not fully considered oil spills and other environmental effects.
Trump signed the new permit in March, prompting the plaintiffs to accuse the president of trying to get around the judge's previous order.
A separate lawsuit by Native American tribes alleges Trump's approval did not take into consideration the potential damage to cultural sites.
In world and national news..
Update…
SAN FRANCISCO (AP) — California's largest utility says as many as 2 million people will remain without power at least through Thursday as a precaution to protect against wildfires.
Pacific Gas and Electric spokesman Mark Mesesan said Wednesday it may take days to restore power because power lines and equipment must be checked before being re-energized.
PG&E cut out power to about half a million customers early Wednesday and says it plans to shut off electricity at noon to another 234,000, many of them in the San Francisco Bay Area. Another 43,000 customers could lose power later in the day.
Mesesan says the outages are a safety measure.
One utility customer represents between two and three people.
BEIRUT (AP) — President Donald Trump says the U.S. does not endorse Turkey's assault on northern Syria and has made it clear to Ankara that it's incursion against Kurdish fighters who helped the U.S. battle the Islamic State is a "bad idea."
In a statement Wednesday, Trump said no American soldiers are in the area being invaded. Earlier, Trump ordered U.S. forces out of the area, prompting criticism that he was abandoning an American ally.
Trump says he does not want the U.S. to fight "these endless, senseless wars."
He says he will hold Turkey to its commitment to protect civilians and religious minorities, including Christians, and ensure the invasion does not create a humanitarian crisis. He also says Turkey must make sure that IS fighters held captive in Syria remain detained.
WASHINGTON (AP) — President Donald Trump is defending his decision to pull back U.S. troops from northeastern Syria, citing a focus on the "BIG PICTURE!"
Trump tweets Wednesday that "GOING INTO THE MIDDLE EAST IS THE WORST DECISION EVER MADE IN THE HISTORY OF OUR COUNTRY!"
Trump says "stupid endless wars, for us, are ending!" and he is "slowly & carefully" bringing U.S. troops home.
But the decision to leave Syrian Kurds — who supported the U.S. in the fight against Islamic State militants — vulnerable to a military onslaught from Turkey has been condemned by some of Trump's staunchest Republican allies.
Republican Sen. Lindsey Graham of South Carolina told "Fox & Friends" on Wednesday that such a move would be Trump's "biggest mistake" as president.
BERLIN (AP) — Germany's top security official is describing the shooting in the city of Halle as an anti-Semitic attack and saying that prosecutors believe there may be a far-right motive.
In a statement, German Interior Minister Horst Seehofer confirmed that a "heavily armed perpetrator" tried to force his way into a synagogue Wednesday in the eastern German city on Yom Kippur, Judaism's holiest day.
Shots also were fired outside the synagogue and at a nearby kebab shop, killing two people. Police said they had arrested one person.
The news magazine Der Spiegel, without citing sources, reported that the suspected assailant is a 27-year-old man from the state of Saxony-Anhalt, where Halle is located. It said investigators also have a video that the assailant apparently filmed with a camera on his helmet.