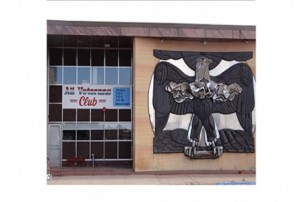 Jamestown  (CSi)  The All Vets Club will be having a full day of celebration on Veterans Day on Mon Nov 11  starting with a free Pancake and Sausage Breakfast at 7:30 am served by the Sertoma Club and volunteers.
There will be a Free Soup Buffet at 11-a.m., followed by Family Bingo.
The Evening Celebration Banquet includes a performance by the Jamestown Drum & Bugle Corps at 5:30-p.m.  and the American Legion POW-MIA Remembrance Ceremony at 6-p.m.
The evening Celebration Banquet is free for all area veterans and includes musical entertainment and door prizes.
Gulf War and Afghanistan Veterans are being recognized and honored this year.
For more information contact the All Vets Club at 701-252-8994.