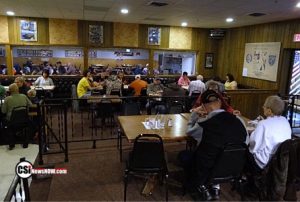 Jamestown  (CSi)  The All Vets Club in Jamestown will host the Annual Vietnam  Era, Christmas Social on Friday December 6, starting at 5-p.m.,  with a no-host social, dinner at 5:45-p.m.
The Guest Speaker will be Dale Marks, giving a presentation on Ft. Seward, after the meal.
The annual event is open to all who served during the Vietnam Era of service, 1961-1975.
Family, spouses and guests are welcome.
For more information call the All Vets Club and 701-252-8994.