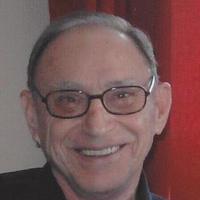 Jacob "Jay" William Wagner, Jr., 87, died November 26, 2019 at Ave Maria Village.  Jay was born April 11, 1932 to Mary Rose (Plinski) and Jacob W. "Jake" Wagner, Sr.  He was baptized and confirmed in St. James Catholic Church, Jamestown, ND.  Jay attended St. John's Academy and graduated from high school there in 1950.  In the fall of 1950, he attended St. John's University, Collegeville, MN, graduating in 1954 with a Bachelor's Degree in Business Administration and a Minor in English.  In January 1955, he entered the US Army and took basic training at Fort Leonard Wood, MO.  After advanced training in Fort Chaffee, AR, Jay was transferred to Fort Carson, CO.  He was released from the 35th Quartermaster Battalion in December 1956 and was honorably discharged in 1962.  After the Army, Jay worked in his dad's tire business, Wagner's Tire Shop.  Jay met the love of his life, Beverly Jane Klose, and they were later married in St. James Catholic Church on August 31, 1957.  The union of Bev and Jay produced five children: Jacob "Jack" William III, Mark Steven, Robert Joseph, Lawrence Michael, and Julie Ann.  Jay became manager of Wagner's Tire Shop upon his dad's retirement in 1963.  After being displaced by urban renewal, a new 4-stall building was erected on 17th Street SW and the name of the business was changed to Wagner's Goodyear Tire Service, Inc.  In January 2000, Jay retired and sold his business.

Jay enjoyed camping with his family, hunting, golfing with his good friend, Larry Pecka, playing pinochle, and playing pool with his brother-in-law, Harry.  He loved music and sang in the St. James Basilica Choir for over 60 years.  Jay was a member of the American Legion, Eagles, and the Knights of Columbus.  He became very active in Beginning Experience, a grief support group, after the death of his wife in 2002, leading the group for several years.

Jay is survived by his two sons, Jack, Medina and Larry (Tina), West Fargo, ND; one daughter, Julie (Alan) Meyer, Gackle, ND; six grandsons, Robert (Kathryn) Wagner, Fargo, ND, Nicholas (Arazeli) Wagner, Anaheim, CA, Christopher (Bree) Meyer, Yorktown, VA, Zachary Meyer, Jamestown, ND, Max Meyer, Jud, ND, Jason Miller, Aiea, HI; and his only granddaughter, Maddison Rose Wagner, Aiea, HI; three great-grandchildren, Chloe and Jonah Meyer and Connor Wagner; two sisters, Mary T. Steele, Jamestown and Elizabeth R. Case, Vacaville, CA; two sisters-in-law, Lorraine Zimney, Jamestown and Linda (Harry) Ebele, Lakewood, CO; two brothers-in-law, Elmer Klose, Jamestown and Bill (Laurel) Klose, Casselton, ND; and many nieces and nephews.

He was preceded in death by his loving wife, Bev; two sons, Mark Steven and Robert Joseph; his parents; his in-laws, Frank and Gladys (Walters) Klose; and a sister and brother-in-law, Rita & Adolph Moser, sister, Thea Wagner; brothers-in-law, Roy Case, Robert Simmons, Delbert Steele, Paul (Bud) Zimney; a sister-in-law, Eldora (Bonnie) Klose.

Mass of Christian Burial: 10:00 a.m., Monday, December 2, 2019 at St. James Basilica, Jamestown.

Visitation: 1:00 p.m. to 7:00 p.m., Sunday, December 1, 2019 at Williams Funeral Home, Jamestown.

Rosary with Prayer Service to follow beginning at 7:00 p.m., Sunday, December 1, 2019 at Williams Funeral Home.

Burial: Calvary Cemetery, Jamestown.

In Lieu of flowers donations can be made to JRMC Hospice, 2422 20th Street SW, Jamestown, ND 58401 or Ave Maria Village, 501 19th Street NE, Jamestown.