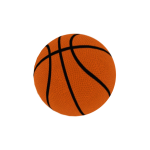 Jamestown  (CSi)  The Elks National Hoop Shoot ®  Free-Throw Contest, will be held a Jamestown Middle School, on Sunday December 15, 2019.  (Not sponsored by Jamestown Public Schools.)
Registration is 1-p.m., to 1:30-p.m., Warm ups 1:30 – p.m., to 2-p.m.
Event Start Time:  2-p.m.
The Elks Hoop Shoot® is free to boys and girls who will be between the ages of 8-13 on April 1, 2020.
Find your age group at elks.org/hoopshoot/ageGroupCalculator.cfm
No basketball experience required.  Winners advance through district, state and regional Hoop Shoot®
Contests.
Regional winners qualify for a trip to compete at the National Finals held April 18, 2020 in Chicago, Ill.
National champions will have their names permanently inscribed on a plaque in the Basketball Hall of Fame.
Learn more at  elks.org/hoopshoot
Hoop Shoot® Director, Jeff Douty 701-320-3282
Contact: Travis Yunck 701-320-5925