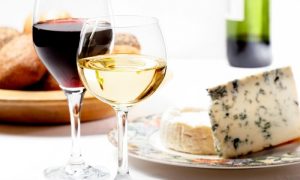 Due to weather, the event was postponed to Sat Jan 25.
Jamestown  (CSi)  The Arts Center will host a Wine and Cheese event Jan 25  from 7 pm to 9pm at the Arts Center  with proceeds going to the Arts After School program's Scholarships.
Advance reservations are required by calling the Arts Center, at 701-251-2496.
Tickets are $35 each.
Join your friends for a fun social gathering and enjoy a taste of Spain and Portugal. Tickets are $35 and available at The Arts Center, Cork & Barrel Liquors, from any Board Member or by clicking this link.
Arts Center, Director,  Mindi  Schmitz says, that the Arts Center will be seeking talent to perform at this coming summer's Arts Market, at Hansen Arts Park, in Downtown Jamestown.
Anyone that has information on entertainers may call the Jamestown Arts Center,  701-251-2496.
Those wishing to make a donation to the Arts Market, or become a sponsor may also get in touch with the Jamestown Arts Center.