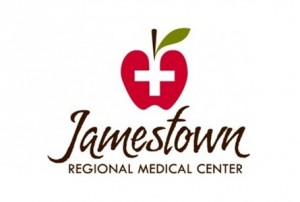 Jamestown (JRMC)   — When the stresses of agriculture seem too great, farmers don't have to go it alone. Caring and confidential counseling sessions are available to farmers, ranchers and members of their households.
Jamestown Regional Medical Center collaborated with The Village Business Institute to offer web-based counseling at no cost to the agricultural community. The program is called Agricultural Workforce Assistance (AWA) and includes up to three free sessions of counseling support.
JRMC, Chief Operating Officer, Ricki Ramlo says,"Our teams in our Emergency Department see people present with a trauma or injury, however, in the conversation, we learn that these individuals also need care for their mental health. The AWA gives our teams and others a resource so farmers and ranchers get the care their need."
Christina Rittenbach, Stutsman County Extension agent  says,farming/ranching is one of the more stressful occupations, adding to that stress is the severe flooding and crop losses of this harvest season.
She says, "Recent stressors of difficult economic conditions and poor weather conditions have taken their toll, and there has been an increase in suicide rates amongst the farming and ranching population. When stressors become too much to bear, speaking with a mental health professional can make all the difference."
The Village AWA program makes it easy for farmers and ranchers to seek the help they need and speak with trained professionals that will help them work through their challenges, she said.
The AWA offers web-based services so farmers, ranchers and their families do not have to travel. If technology is a barrier, The Village will make accommodations, Ramlo said.
The three free counseling services through AWA are available to farm families in JRMC's nine-county region: Stutsman, Foster, LaMoure, Logan, Barnes, Eddy, Griggs, Kidder and Wells. Should a farmer or rancher from another county need this care, The Village will guide him or her through their options.
JRMC covered the expense and piloted the program, Ramlo said, in hopes that the AWA can expand to additional counties in the future.
To know if someone you love, exhibits the following, they may benefit from the AWA.
decline of care or loss of interest in crops, animals or the farm
deterioration of personal appearance
less social, more likely to withdraw from events with family and friends
change in mood or routine
increase in alcohol or drug use
altering life insurance policies, giving away possessions, calling to say goodbye
To access the services, call 1 (800) 627-8220 and ask for web-based counseling with The Village AWA. More information is available at www.TheVillageFamily.org.
About Jamestown Regional Medical Center
Jamestown Regional Medical Center is located at 2422 20th St. SW, Jamestown, N.D. and serves approximately 55,000 people in nine counties. In 2019, it was named a "Top 100 Critical Access Hospital" for the sixth consecutive year. Modern Healthcare named JRMC a "Best Places to Work in Healthcare" each year since 2017.  For more information, visit www.jrmcnd.com or call (701) 952-1050.