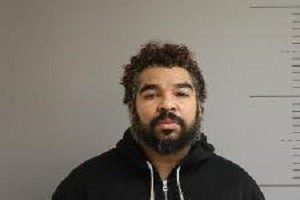 New Rockford, N.D. (Valley News Live) A man from California is sitting in the Stutsman County Jail for a murder charge from the west coast.
The Eddy County Sheriff's office says on Sunday, Jan. 26, they were called out to the Bison Lodge for an investigation. When they arrived, a man and woman took off.
Authorities eventually surrounded the building the man was hiding in and arrested him. The suspect is 39-year-old Demetrius Coleman and he is wanted for murder out of Humboldt County, CA.
The woman with Coleman is still on the run. She's described as a Hispanic woman about 5'2″ and goes by Miriam or Alma Ahumada.
She is also wanted in California in connection to the murder. However, Eddy County Authorities say they don't believe the public is in any danger.
If you see her or know any information about where she may be, call police at 701-947-5515.