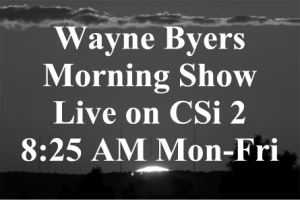 CSi Weather…
Update…
DENSE FOG ADVISORY IN EFFECT UNTIL 11 AM CST TUESDAY  MORNING…
Nelson, Griggs, Steele, Barnes, Ransom, Sargent and
Western Walsh County Counties.
* WHEN…Until 9 AM CST this morning.
* IMPACTS…Hazardous driving conditions due to low visibility.
PRECAUTIONARY/PREPAREDNESS ACTIONS…
If driving, slow down, use your headlights, and leave plenty of
distance ahead of you.
Fog, possibly dense, is likely again Tuesday night. Visibility may drop
to 1/4 mile or less at times.
Forecast…
.REST OF TODAY… Patchy fog in the afternoon. Chance of flurries through the day. Snow accumulation around 1 inch. Highs 20 to 25. Southeast winds 5 to 15 mph.
.TONIGHT…Cloudy. Patchy fog after midnight. Lows 15 to 20.
Southeast winds 5 to 10 mph.
.WEDNESDAY…Cloudy. Patchy fog in the morning. Highs in the
upper 20s. Southeast winds around 5 mph.
.WEDNESDAY NIGHT…Cloudy. Lows 15 to 20. Southeast winds around
5 mph shifting to the southwest after midnight.
.THURSDAY…Cloudy. Highs in the upper 20s. Southwest winds 5 to
10 mph.
.THURSDAY NIGHT…Mostly cloudy. Chance of light freezing drizzle
and slight chance of snow in the evening. Lows 15 to 20. Chance
of precipitation 30 percent.
.FRIDAY…Partly sunny. Highs in the mid 30s.
.FRIDAY NIGHT…Mostly cloudy. Lows in the lower 20s.
.SATURDAY…Partly sunny. Highs in the upper 30s.
.SATURDAY NIGHT…Partly cloudy. Lows in the upper 20s.
.SUNDAY…Partly sunny. Highs in the upper 30s.
.SUNDAY NIGHT…Mostly cloudy with a 20 percent chance of snow.
Lows in the lower 20s.
.MONDAY…Mostly cloudy. Highs in the upper 20s.
Tuesday, areas of dense fog will result in travel-related impacts due to
visibilities lower than one-quarter mile.
Minor accumulations of light snow are possible Tuesday and Tuesday night.
Valley City (CSi)  The Valley City Commission met in Special Session Monday evening at City Hall.  All members were present.
RESOLUTION
Commissioners  discussed a Resolution Declaring Slum and Blighted Area – North Dakota Main Street Program sponsored by South Central Dakota Regional Council.  Valley City/Barnes County Development Director, Jennifer Feist said certain properties within the Main Street Program would have to be designated within the area, for rehabilitation, and is limited to the exterior. A 25 percent requirement is needed of structures within the area, to receive a $160,000 grant, with funds available from CDBG funds.  The deadline to apply is January 31.  After inspection the request will be scored, and buildings will be awarded grants.
No action was taken, with the City Commission to meet Wednesday January 29, at 12:30-p.m.,to review additional information, and take possible action.
The City Commission also discussed a Resolution of Sponsorship – Rocking DD Properties grant application for rehab of 358 North Central Avenue. Diane Hochhalter presented information on the plans for the rehabilitation. City Commission action will be determined, also at the Wednesday meeting at City Hall.
NEW BUSINESS
The City Commission approved the City Administrator job description and authorize advertising for position. City Attorney Martineck said additional educational requirements were added to the description, along with added duties as a Public Information Officer, to pass along city information to the media and the Public.
The meeting was recessed to January 29, at 12:30-p.m.
The meeting was shown live on CSi Cable 68 followed by replays.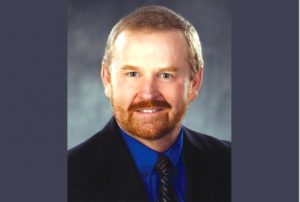 Jamestown  (NDFU)  – North Dakota Farmers Union President Mark Watne called a recent U.S. Court of Appeals decision that strikes down ethanol production waivers, "a huge win for family farmers."
The Tenth Circuit found that the Environmental Protection Agency's granting of small refinery exemptions to three companies owned by CVR Energy and HollyFrontier were unlawful and exempted them from meeting required levels of biofuel production under the nation's Renewable Fuel Standard (RFS).
Watne says, "I hope the court's decision signals an end to EPA's abuse of the small refinery waiver process. These waivers reduced ethanol production by about 4 billion gallons in three years, destroying demand for corn in the process. This has hurt farm income, the environment, and rural communities."
Watne says the court ruling stems from a May 2018 challenge brought against EPA by the National Farmers Union, Renewable Fuels Association, National Corn Growers Association, and the American Coalition for Ethanol.
Among their findings, the court held that EPA cannot "extend" exemptions to any small refinery that had a temporary exemption lapse. EPA's own data showed that a maximum of seven small refineries qualified for continuous extensions. Yet, EPA has granted as many as 35 waivers in a single year.
Additionally, the court found that EPA abused its discretion in failing to explain how the agency could conclude that a small refinery might suffer a disproportionate economic hardship under RFS requirements, when EPA has simultaneously and consistently maintained that costs for RFS compliance credits, or RINS, are passed through and recovered by those same refineries.
Jamestown  (JRMC) – Two Jamestown Regional Medical Center employees are among the first in the state to receive certification in cleaning and disinfection, waste handling, floor care and linen handling.
Linen Services Technician Anthony Gurrieri and Environmental & Linen Services Supervisor Corinna Rowell received the trainer accreditation for Certified Health Care Environmental Services Technicians (T-CHEST) in November. They will train staff in CHEST, which works to make a positive impact on infection rates, cost, and quality of care, patient experience and outcomes.
Association for Health Care Environment (AHE) offers this training each year. Gurrieri and Rowell are two of three T-CHEST trainers in North Dakota.
(AP) A Fargo father has been sentenced to 14 years in prison for driving drunk and causing a crash that killed his young son and injured another son and an adult passenger. A Cass County judge Monday sentenced Christopher Devine to 10 years for the death of 7-year-old Jason and two years each for injuring 5-year-old Branden and Jacob Larsen last March. KFGO reports prosecutors say the 33-year-old Devine was drinking whiskey before he got behind the wheel with his boys in the back and crashed into another vehicle. His blood alcohol content was 0.26, more than three times the legal limit to drive.
Update…

(AP)  The attorney for the sheriff of Mercer County says prosecutors will have to prove beyond a reasonable doubt that his client was driving drunk. Sheriff Dean Danzeisen was cited for DUI last week in Bismarck. Defense attorney Chris Redmann said Tuesday he is beginning to review the case against Danzeisen. A field sobriety test showed Danzeisen's blood alcohol content was more than twice the legal limit, The Bismarck Tribune reported. His blood alcohol content was 0.194%, according to the document. The legal limit in North Dakota for driving is 0.08%. Danzeisen is scheduled to appear in Bismarck Municipal Court on the misdemeanor charge on Feb. 5. Danzeisen has been the county's sheriff for more than 17 years.
FARGO, N.D. (AP) — A spokesman for North Dakota Gov. Doug Burgum says no state money or resources were used for Burgum to attend the annual meeting of the Alfalfa Club and an exclusive party in Washington, D.C., over the weekend. Burgum and his wife, Kathryn Helgaas Burgum, were guests of Microsoft founder Bill Gates. Members of the Alfalfa Cub include some of the wealthiest and most powerful people in the nation. Burgum spokesman Mike Nowatzki tells KFGO-AM that Burgum was "on personal business," and that no tax dollars or state resources, including the state aircraft, were used for the trip. A state audit in 2018 said the wealthy first-term Republican governor inappropriately used state aircraft for personal travel, something Burgum has denied.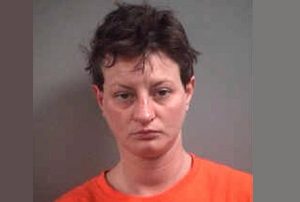 (AP) Prosecutors in northeastern ND have charged a 32 year old woman with murder in the fatal shooting of a 15 year old boy at her home.
Samantha Wilson of Northwood was charged Monday with murder in the Sunday night shooting. Authorities allege Wilson fired at least one round from a 9 mm pistol, striking the victim in the area of his chest and throat. The boy died at the scene.
His name was not released, but an affidavit identifies the victim as J.B.
Those are the same initials as a ninth-grade student, Jonah Borth, at Red River High School in Grand Forks who the principal says died in "a tragic accident." Wilson is due in court Tuesday.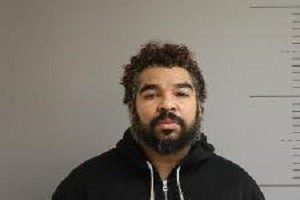 New Rockford, N.D. (Valley News Live) A man from California is sitting in the Stutsman County Jail for a murder charge from the west coast.
The Eddy County Sheriff's office says on Sunday, Jan. 26, they were called out to the Bison Lodge for an investigation. When they arrived, a man and woman took off.
Authorities eventually surrounded the building the man was hiding in and arrested him. The suspect is 39-year-old Demetrius Coleman and he is wanted for murder out of Humboldt County, CA.
The woman with Coleman is still on the run. She's described as a Hispanic woman about 5'2″ and goes by Miriam or Alma Ahumada.
She is also wanted in California in connection to the murder. However, Eddy County Authorities say they don't believe the public is in any danger.
If you see her or know any information about where she may be, call police at 701-947-5515.
Jamestown  (CSi)  Buffalo Bridges Human Service Zone will be holding a board meeting at 10:00 am, Tuesday, February 4, 2020 at 116 1st St E, Jamestown, ND. This meeting is replacing the Barnes County and Stutsman County Social Service Board meetings.
A Mandan woman accused of possessing more than $1 million in illegal drugs with intent to sell will face trial in May. Prosecutors say 24-year-old Megan Isaak sold more than half a ton of marijuana between March 2018 and April 2019. She was arrested after police executed a search warrant at her storage unit in Mandan. A criminal complaint says they found 170 pounds of marijuana, ecstacy and LSD pills and THC wax in the unit and $150,000 cash in her car. The Bismarck Tribune says Isaak has pleaded not guilty to faces six felony drug charges for possession with intent to deliver and conspiracy to deliver.
(AP)  North Dakota Gov. Doug Burgum is expected to highlight progress in the past year and remaining challenges in his State of the State address. Burgum will give his speech Wednesday at the University of North Dakota in Grand Forks. Burgum's office says the first-term Republican will discuss North Dakota's budget, it's oil-tax savings account and ongoing workforce shortages. It will be Burgum's fourth State of the State address. Burgum was first elected in 2016. He announced in October that he will seek a second term.
RAPID CITY, S.D. (AP) — Concerns over privacy have delayed for more than a year the launch of a website that will let South Dakotans view public court records from any computer. The website launch originally planned was planned for late 2019 or early 2020. The website would allow the public to view unsealed court documents for 10 cents per page from any computer at any time of day. But the administrator of the South Dakota Unified Judicial System tells the Rapid City Journal the website is now estimated to go online in the summer of 2021. The Unified Judicial System is still trying to find a service that will redact sensitive information in otherwise public documents.
In sports…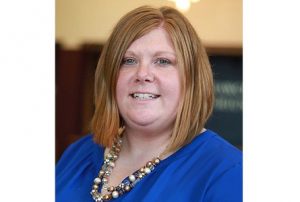 Valley City  (Karie Bodine-VCSU)  – Valley City State University athletic director Jill DeVries announced Monday that Brigitte Greywater has been named head coach of the VCSU volleyball program.
Greywater currently serves as the head volleyball coach and director of counseling at Lake Region State College. She will start at Valley City State on Feb. 16.
Devries says, "We are excited to have Coach Greywater join the VCSU Viking family.  Brigitte's leadership and mentorship is well-respected by her student-athletes. She has shown the ability to create and cultivate a successful culture at Lake Region, and I believe her vision for the program and ability to recruit future student-athletes will help the program reach new heights."
Greywater just completed her eighth season as head coach at LRSC. She was hired as a counselor at Lake Region in 2011, and later that year was named head volleyball coach and tasked with re-starting the Lake Region volleyball program that had been discontinued in 2003.
The Royals resumed play in 2012 and in the program's second season Greywater guided the Royals to a 29-12 record and an appearance in the 2013 East Sub-Region XIII Tournament Championship. In 2018, the Royals posted a 25-13 record and advanced to the Region XIII semifinals.
Greywater says, "I am excited for the opportunity to be the next head coach for Valley City State University.  VCSU is an excellent place for student-athletes to receive their education. The vision for education and athletics is moving in a great direction, and I am extremely thankful for this opportunity."
Greywater has 13 years of volleyball coaching experience at the high school, NCAA Div. II, and NJCAA levels. She has also coached softball, track and field, and girls' basketball at the high school level. Greywater has been coaching at Lake Region State since 2011, when she was tasked with re-starting the volleyball program for the 2012 season.
Greywater is a native of Walhalla, N.D. She earned a psychology degree from Minot State University while competing in volleyball and track and field for the Beavers. She also earned her post-master's degree as an Educational Specialist in School Psychology from Minot State. Greywater is married to her husband, Sheldon.
Valley City State University is a member of the National Association of Intercollegiate Athletics (NAIA) and a conference member of the North Star Athletic Association.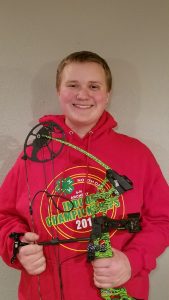 (NDSU Ext Service)   Stutsman County 4-H member, Trace Christ of Wimbledon, placed 10th in the Senior Freestyle division at the 4-H Badlands Roundup Archery Meet in Watford City on January 25th with a score of 264.
If interested in 4-H and what is has to offer, contact Robin Barnes at the NDSU Extension Stutsman County office at 252-9030.
Monday
High School Basketball
BOYS PREP BASKETBALL=
Barnes County North 65, Carrington 61
Devils Lake 61, Fargo North 59
Enderlin 47, Maple Valley 43
Hankinson 57, Sargent Central 48
Hillsboro/Central Valley 71, Northern Cass 55
Killdeer 63, New Town 39
Kindred 71, Wyndmere-Lidgerwood 32
Midway-Minto 69, Park River/Fordville Lankin 50
Milnor-North Sargent 49, Lisbon 44
Oak Grove Lutheran 76, Tri-State 51
Powers Lake 75, Trenton 59
Richland 60, Central Cass 59
Thompson 63, Larimore 38
GIRLS PREP BASKETBALL=
Beach 44, Mandaree 35
Bishop Ryan 40, Surrey 36
Des Lacs-Burlington 46, Our Redeemer's 44
Flasher 65, Grant County 59
Glenburn 52, Lewis and Clark-Berthold 31
Grafton/St. Thomas 88, Griggs County Central 27
Harvey-Wells County 61, Lakota 30
Heart River 49, New England 43
Herreid/Selby Area, S.D. 70, Napoleon/Gackle-Streeter 37
Hettinger/Scranton 52, Bowman County 42
Kenmare 47, Tioga 19
Langdon 82, Dunseith 29
Mohall-Lansford-Sherwood 69, South Prairie 32
North Central Co-Op, S.D. 53, South Border 47
North Star 61, Cavalier 49
Park River/Fordville Lankin 51, Hatton-Northwood 32
Rugby 67, Nedrose 19
Shiloh Christian 60, Standing Rock 37
Solen 75, New Salem-Almont 54
Stanley 58, Burke County 38
Turtle Mountain 71, Warwick 63
Velva 68, Bottineau 38
Wilton-Wing 61, Drake-Anamoose 46
NBA..
UNDATED (AP) — —Buddy Hield (heeld) erupted for a career-high 42 points and the Kings stormed back from being 27 down to beat the Timberwolves, 133-129 in overtime. De'Aaron Fox scored 22 for Sacramento, which went on a 33-11 run over the final 5:42 of regulation.
Bam Adebayo (ad-ah-BAY'-oh) took advantage of his final chance to convince NBA All-Star voters.
Adebayo registered his third triple-double of the season and the Heat improved to 13-0 at home against Eastern Conference opponents by drubbing the Magic, 113-92. The Miami forward delivered 20 points, 10 rebounds and 10 assists the day before league coaches hand in their ballots for the All-Star reserves.
Jimmy Butler scored 19 points, Goran Dragic (DRAH'-gihch) had 14 and Tyler Herro (HEE'-roh) furnished 13 for the Southeast Division leaders.
— The Rockets posted a 126-117 victory at Utah behind Eric Gordon's career-high 50 points. Gordon picked up the offensive slack while Houston played without starting guards James Harden and Russell Westbrook. Danuel House Jr. and Austin Rivers each had 21 points as Houston handed the Jazz their first home loss since Dec. 9.
— Luka Doncic (DAHN'-chihch) provided 29 points and 11 rebounds in leading the Mavericks to a 107-97 decision over the Thunder. Kristaps Porzingis ((KRIHS'-tahps pohr-ZIHN'-gihs) added 14 points and 10 rebounds to the win.
— Zach LaVine (lah-VEEN') scored 13 of his 22 points in the fourth quarter, including the go-ahead foul shots with 2.1 seconds left to send the Bulls past the Spurs, 110-109. DeMar DeRozan had 36 points and 10 rebounds for San Antonio, but he missed the back end of two free throws with 0.2 seconds remaining.
— The Cavaliers ended their seven-game losing streak as Kevin Love scored all 20 of his points in the first half of their 115-110 victory against the Pistons. Collin Sexton had 23 points and Tristan Thompson added 17 with 11 rebounds for Cleveland.
T25 MEN'S BASKETBALL…
(AP) Iowa rallied from a 12-point, second-half deficit to defeat Wisconsin, 68-62. Luka Garza had 21 points and 18 rebounds for the Hawkeyes, who trailed 57-43 with 7:13 left before going on a 19-2 run.
CJ Fredrick had 17 points for Iowa, while teammate Joe Wieskamp chipped in 12 points and 10 rebounds.
The third-ranked Kansas Jayhawks continue to win games while Silvio De Sousa serves his 12-game suspension for his role in last week's ugly brawl with Kansas State.
The Jayhawks are 2-0 without De Sousa after freshman Christian Braun contributed 16 points and nine rebounds to a 65-50 victory at Oklahoma State. Isaiah Moss added 13 points and Devon Dotson had 11 for the 17-3 Jayhawks, who led wire to wire in their fifth consecutive win.
Kansas also was without David McCormack, who completed his two-game suspension for participating in the fight against the Wildcats. McCormack can return for Saturday's game against Texas Tech.
COLLEGE BASKETBALL POLL
Baylor remains number one
UNDATED (AP) — Baylor is No. 1 for a second straight week in an AP Top 25 men's college basketball poll that had no major changes at the top.
The Bears stayed well ahead of No. 2 Gonzaga, part of an unchanged top seven for the first time this season.
Kansas was third, followed by San Diego State and Florida State. The Aztecs remain the only unbeaten team in Division One men's hoops.
Louisville, Dayton, Villanova, Duke and Seton Hall round out the top 10, with the Wildcats climbing over the Blue Devils.
NHL..
UNDATED (AP) —  Jamie Benn's second goal of the game came 2:07 into overtime to complete the Stars' 3-2 verdict over the Lightning. Steven Stamkos had both goals for Tampa Bay, including the tying score with 1:26 left in regulation.
The Washington Capitals didn't miss Alex Ovechkin (oh-VEHCH'-kihn) while he served a league-imposed, one-game suspension for declining to play in the NHL All-Star game last weekend.
Jakub Vrana (vuh-RAH'-nah) contributed a goal and an assist as the Capitals doubled up the Canadiens, 4-2 in Montreal. Tom Wilson and Travis Boyd also scored before Nicklas Backstrom's empty-netter secured the Caps' fourth straight win and seventh in their last nine games.
Braden Holtby made 31 saves and improved to 14-2-2 all-time versus Montreal.
— J.T. Miller delivered a pair of second-period goals and the Canucks fought back from an early deficit to defeat the Blues, 3-1. Bo Horvat added an empty-netter as Vancouver earned its ninth straight home win and 12th in its last 15 games overall.
— The Maple Leafs downed the Predators, 5-2 as William Nylander (NEE'-lan-dur), Zach Hyman and Rasmus Sandin (RAZ'-muhs san-DEEN') each provided a goal and an assist. Jason Spezza (SPEHT'-suh) and Auston Matthews also scored and Frederik Andersen made 34 saves in Toronto's first victory in three games.
— The Sharks stopped a three-game skid as Patrick Marleau and Stefan Noesen (NAY'-sehn) each scored twice in a 4-2 victory against the Ducks. Marleau moved past Hall of Famer Guy Lafleur (gee lah-FLOOR') and into a tie with Mike Modano for 25th place on the NHL's career list with 561 goals.
— Nikita Gusev and Jack Hughes scored shootout goals to push the Devils past the Senators, 4-3. New Jersey forward Kyle Palmieri (pal-MEHR'-ee) forced overtime by scoring with 3:21 left in regulation after Vladimir Namestnikov (nah-MEHST'-nih-kahv) and Chris Tierney provided short-handed goals 35 seconds apart to put Ottawa ahead 3-2 midway through the third period.
MLB-REDS-CASTELLANOS
Reds sign free agent Castellanos
UNDATED (AP) — The Cincinnati Reds and Arizona Diamondbacks acquired talented outfielders on Monday.
A person familiar with the deal tells The Associated Press that free agent Nicholas Castellanos has agreed to a four-year, $64 million with the Reds. Castellanos comes to Cincinnati after hitting .289 with 27 homers and 73 RBIs for the Pirates and Diamondbacks last season.
The 27-year-old Castellanos is the latest high-profile free agent to join the Reds, following infielder Mike Moustakas (moos-TAH'-kahs), pitcher Wade Miley and Japanese All-Star outfielder Shogo Akiyama (SHOH'-goh a-kee-AH'-mah).
Starling Marte (mahr-TAY') has been acquired by the Diamondbacks from the Pirates for two prospects. The two-time Gold Glove recipient and 2016 All-Star batted .295 and set career highs with 23 home runs and 81 RBIs for the Bucs in 2019.
The Pirates receive Liover Peguero and Brennan Malone for Marte, who has two years left on his current contract.
NFL-NEWS
(AP) — Minnesota Vikings coach Mike Zimmer has promoted his son to help fill a key vacancy on his staff. Adam Zimmer and Andre Patterson were appointed co-defensive coordinators, although Zimmer remains the linebackers coach and Petterson continues to serve as defensive line coach.
Andrew Berry is returning to the Cleveland Browns' front office, this time as their general manager.
A person familiar with the decision tells The Associated Press that the Browns will hire Berry, who spent last season as the Philadelphia Eagles vice president of football operations.
Berry previously was in Cleveland's front office as the team's vice president of player personnel from 2016 to 2018.
In other NFL news:
— Browns running back Kareem Hunt told an Ohio police officer he would have failed a drug test if one had been given during a traffic stop. A dashboard camera video released Monday shows Hunt being apologetic and emotional while talking to the officer. Police allegedly found marijuana in a backpack and an open container of vodka. Hunt's admission about the drug test could get him trouble with the NFL.
AUSTRALIAN OPEN
Federer survives grueling test
MELBOURNE, Australia (AP) — Unseeded American Tennys Sandgren gave Roger Federer a tough test until the 20-time Grand Slam champion advanced to the Australian Open semifinals.
Sandgren took a two-sets-to-one lead before the third-seeded Federer rallied for a 6-3, 2-6, 2-6, 7-6, 6-3 victory. Federer fought off four match points in winning the tiebreaker, 10-8.
Federer had an off-court medical timeout after falling behind 3-0 in the third set. He also withstood 27 aces by Sandgren.
Federer will next meet Novak Djokovic, who moved to within two wins of an eighth Australian Open title with a 6-4, 6-3, 7-6 (1) victory over 2016 Wimbledon finalist Milos Raonic.
Djokovic extended his career record against the big-serving Canadian to 10-0, despite having issues with his contact lenses in the third set, to set up a semifinal between two men with a combined 36 major titles.
On the women's side, top-ranked Ash Barty moved a step closer to ending a four-decade drought for Aussies at the first Grand Slam of the year by pulling out a 7-6, 6-2 victory against seventh seed Petra Kvitova (kuh-VIH'-toh-vah). Barty saved set points in the 11th game and another in the tiebreaker before seizing the momentum against two-time Wimbledon champion.
Barty is aiming to be the first Australian woman since Chris O'Neil in 1978 to win the tournament. She next faces American and 14th seed Sofia Kenin, who opened the Day 9 action at Rod Laver Arena with a 6-4, 6-4 win over Ons Jabeur. Kenin made the key break in the seventh game of the second set after saving three break points of her own in the previous game.
Kenin is in a Grand Slam semifinal for the first time. Her longest previous run in a slam was a fourth-round appearance in last year's French Open.
OHIO STATE-TEAM DOCTOR
Medical board complaint filed against Ohio State president
COLUMBUS, Ohio (AP) — Complaints against Ohio State University's president and one of its former student health directors have been filed with the State Medical Board of Ohio in relation to alleged sexual abuse by now-deceased team doctor Richard Strauss. That's according to one of his lead accusers. Strauss died in 2005, years before alumni began stepping forward with allegations about him in 2018.
Steve Snyder-Hill said by email that one of his complaints alleges that Ohio State President and trained ophthalmologist Michael Drake violated professional ethics. The complaint adds that the university under Drake's leadership broke public records laws by ignoring or responding too slowly to requests for documents related to the matter.
In world and national news…
CALABASAS, Calif. (AP) — Authorities say the veteran pilot of a helicopter that crashed near Los Angeles, killing Kobe Bryant and eight others, tried to avoid fog so heavy it grounded police choppers. The helicopter was ferrying Bryant from Orange County to Ventura County on Sunday when it smashed into a Calabasas hillside at nearly 200 mph. The death of the retired NBA superstar shocked fans around the world. The cause of the crash is under investigation. But Jennifer Homendy of the NTSB says the pilot had tried to climb to avoid a cloud layer. Experts say he may have become disoriented.
WASHINGTON (AP) — President Donald Trump's legal team is raising a broad-based attack on the impeachment case against him even as it mostly brushes past allegations in a new book that could undercut a key defense argument at the Senate trial. Former national security adviser John Bolton writes in a manuscript that Trump wanted to withhold military aid from Ukraine until it committed to helping with investigations into Democratic rival Joe Biden. The revelation clouded White House hopes for a swift end to the impeachment trial as Democrats demanded witnesses and some Republicans expressed openness to the idea. Republicans are to conclude their arguments Tuesday.
JERUSALEM (AP) — Vandals have set fire to a Palestinian school in the occupied West Bank and left behind graffiti in an attack that appears to have been carried out by Israeli settlers. Hebrew graffiti scrawled on a wall reads: "Demolishing homes? Only of enemies," and contains a reference to a nearby settlement outpost that was recently dismantled. The attack took place overnight Tuesday. Similar graffiti was left outside a mosque burned on the outskirts of Jerusalem last week. A teacher at the school says it's located in a village outside the West Bank town of Nablus. It's close to the Yitzhar settlement, a bastion of hard-line settlers.
BEIJING (AP) — Hong Kong's leader has announced that all rail links to mainland China will be cut starting Friday as fears grow about the spread of a new virus. Chief Executive Carrie Lam says both the high-speed rail station and the regular train station will be closed. China's death toll from a new viral disease that is causing mounting global concern rose by 25 to at least 106 on Tuesday as the U.S. and other governments prepare to fly their citizens out of the locked-down city at center of the outbreak. The death toll includes the first death in Beijing, the Chinese capital, and 24 more fatalities in Hubei province, where the first illnesses from the newly identified coronavirus occurred in December.
BEIJING (AP) — The U.S. government is chartering a flight to transport several hundred diplomats, family members, and other Americans out of Wuhan, the central Chinese city at the heart of a new virus outbreak. But many of the thousand or so Americans in the city are staying behind because of non-American family members, who aren't allowed on the plane. San Francisco native Doug Perez says "there is no way on Earth" he would leave behind his Chinese girlfriend, and plans to hunker down and weather out the epidemic for as long as it takes.