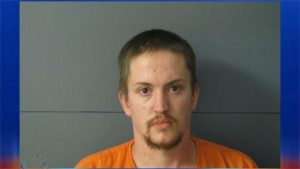 Update
(AP)  Barnes County corrections officials are facing a second lawsuit over separate deaths at the county jail in 2018. A federal suit filed Monday accuses officials of deliberately ignoring the suicide risk of Lonny Bradley, who killed himself on Oct. 5, 2018. Bradley used bed sheets to hang himself from a shower curtain rod, 18 days after an unsuccessful suicide attempt in the same bathroom. The complaint comes on the heels of a suit filed last year involving the July 21, 2018 death of 72-year-old Warren Lindvold, who died of a broken neck.
Previously…
(Valley News Live) – A lawsuit has been filed after the death of a man in the Barnes County Correctional Facility. Twenyty five year old Lonny Bradley committed suicide in October of 2018 after he was arrested on terrorizing and resisting arrest charges.
His family is suing saying it was known that Bradley was suicidal, but was not put on suicide watch according to protocol.
In addition, documents say Bradley openly discussed thoughts of killing himself on September 16, and they say the next day Bradley attempted to commit suicide.
The Barnes County States Attorney said at the time that Bradley was taken to the state hospital and received treatment for 10 days and was cleared to return to the jail on September 27.
Bradley committed suicide on October 5 in the same manner he had attempted previously.
Officials say Bradley was under increased observation at the time of his death.
The lawsuit claims Bradley's death was preventable if proper policies were followed.