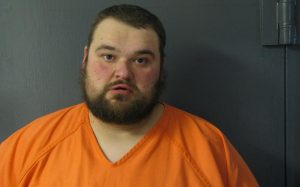 Valley City  A Valley City  man was sentenced Thursday,  to 10 years in prison for trying to sexually assault two women at gunpoint at a bar.
28 year old  Zachary David Kline,  was ordered by Barnes County District Judge Jay Schmitz  to prison on a misdemeanor charge of possessing a gun in a bar and six felony charges: two counts of attempted gross sexual imposition, two counts of reckless endangerment and two counts of felonious restraint.
The victims told investigators Kline came into the Valley City bar around closing time on April 4, ordered drinks, then left for a few minutes, according to court documents.
Kline returned with a gun, pointed it at the women and told them to go in the back room and take off their clothes, court documents said. The women escaped from Kline, who was later arrested at a friend's house.
Kline previously pleaded guilty to the charges. He will get credit for having already served 315 days in custody. He must register as a sex offender.