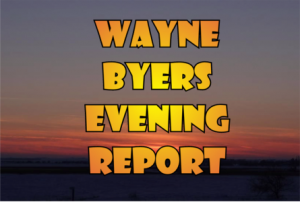 CSi Weather…
.TONIGHT…Decreasing clouds. Not as cold. Lows 15 to 20. West
winds 10 to 15 mph.
.SATURDAY…Mostly sunny. Highs in the upper 20s. West winds
10 to 15 mph.
.SATURDAY NIGHT…Increasing clouds. Colder. Lows near zero.
Northwest winds 5 to 10 mph shifting to the northeast after
midnight.
.SUNDAY…Mostly cloudy. A 30 percent chance of light snow in the Jamestown area, 40 percent in the Valley City area. Highs around 15. Southeast winds 5 to 10 mph.
.SUNDAY NIGHT…Cloudy with a 40 percent chance of snow in the Jamestown area, 50 percent in the Valley City area. Lows around 10.
.WASHINGTONS BIRTHDAY…Cloudy with a 20 percent chance of snow in the Jamestown area, 30 percent in the Valley City area. Highs 15 to 20.
.MONDAY NIGHT…Mostly cloudy. Lows zero to 5 above.
.TUESDAY…Mostly sunny. Highs 10 to 15.
.TUESDAY NIGHT…Partly cloudy. Lows around 5 below.
.WEDNESDAY…Mostly sunny. Highs 15 to 20.
.WEDNESDAY NIGHT…Mostly clear. Lows 5 to 10 above.
.THURSDAY…Sunny. Highs in the lower 30s.
Several shortwaves track through the northern plains, from Saturday through Monday. Snow amounts are generally expected to be light, but several, and up to 3 inches of snow may be possible Sunday night into Monday across central North Dakota.
Otherwise, temperatures will see a general cool down by midweek,
followed by milder readings by Thursday into next weekend.
MINNEAPOLIS (AP) — Bitterly cold temperatures persisted from the Northern Plains to parts of the Great Lakes and northern New England. Schools in some Upper Midwest communities canceled classes for a second day Friday or delayed start times as the coldest air of the season lingered. The National Weather Service issued a wind chill advisory for parts of North Dakota, Minnesota, Wisconsin, Iowa, Illinois and Missouri on Friday and several New England states. Wind chill readings in northern Minnesota dropped to about 30 degrees below zero early Friday. The National Weather Service expected the dangerously cold airmass to give way to more moderate temperatures this weekend.
Update…
Friday afternoon:
Katie Ryan-Anderson reports, that "the 15 Jamestown nonprofits raised $1.85 million on Giving Hearts Day. That means 3% of the nonprofits raised 10% of all Giving Hearts Day dollars across North Dakota and parts of Minnesota! That's a BIG accomplishment for our region. We are fortunate."
Previously…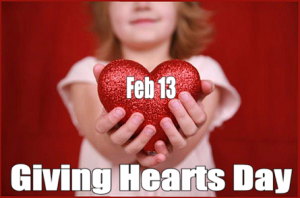 Jamestown  (CSi)  The Jamestown area goal on Giving Hearts Day was to raise $1-million.
Numbers reported on Friday showed that just shy of $2-million was raised through matching contributions, a new record going to non-profit organizations.
North Dakota officials reported that this year, a record $19,126,561 was raised by 34,574 donations.  100% is sent directly to one of the 483 participating charities.
Numerous Jamestown area nonprofits were the beneficiaries of Giving Hearts Day, Thursday.  The JRMC Foundation reporting that they received donations totaling $114,000, from nearly 330 donors, to be used for equipment purchases and needed technology.
Benefiting are JRMC Cancer Center, JRMC Hospice and the future fetal heart monitoring system for babies and laboring moms.
JRMC President & CEO Mike Delfs, says, "Integrating the new system means nurses can spend more time at the bedside and less time behind a computer."
JRMC News Release From Katie Ryan-Anderson
Jamestown, ND, February 14, 2020 — With the help of hundreds of community members, Jamestown Regional Medical Center raised more than $114,000 for technology and equipment.
Giving Hearts Day is a 24-hour, online giving event. For every $10 donated, JRMC received a match, up to $55,000.
"Community support is incredible," said Lisa Jackson, Foundation Director. "With 24-hours of #GivingHeartsDay and your support, JRMC provides 24-hours of care, seven days a week, 365 days a year. We would not be able to care for the community without the support of so many."
Nearly 330 donors supported causes including the JRMC Cancer Center, JRMC Hospice and the future fetal heart monitoring system for babies and laboring moms.
The future fetal heart monitoring system will replace aging equipment. It allows moms to move around, get comfortable and help labor progress naturally, said Family BirthPlace Manager Emily Woodley. The system integrates mom and baby vitals automatically into the patient record, saving nurses' time and improving accuracy.
"Donor dollars provide innovation, technology and equipment to keep patients safe. In non-profit hospitals, our margins just don't allow for this in our budget," said JRMC President & CEO Mike Delfs. "Integrating the new system means nurses can spend more time at the bedside and less time behind a computer."
JRMC was one of 15 Jamestown nonprofits to participate in Giving Hearts Day locally. Collectively, the group raised more than $1.8 million for local causes.
"This is a huge win for JRMC and the Jamestown community," Jackson said. "Thank you to the community for their giving hearts. What you've done for JRMC and the Jamestown community will make THE difference in patient care."
This Giving Hearts Day, more than 34,500 individuals gave $19 million to nonprofit organizations throughout the Upper Midwest.
"Every year on Giving Hearts Day, we talk about how gifts 'double the love.' When it comes to the JRMC this is absolutely true. Giving Hearts Day gifts directly affect our current patients; however, the love is doubled because those gifts help future patients too. Thank you to this community for the support. We are humbled," Jackson said.
To learn more about patient care or giving opportunities at JRMC, visit www.jrmcnd.com or call (701) 952-1050.
About Jamestown Regional Medical Center
Jamestown Regional Medical Center is located at 2422 20th St. SW, Jamestown, N.D. and serves approximately 55,000 people in nine counties. In 2018, it was named a "Top 100 Critical Access Hospital" as well as a "Best Places to Work in Healthcare."  For more information, visit www.jrmcnd.com or call (701) 952-1050.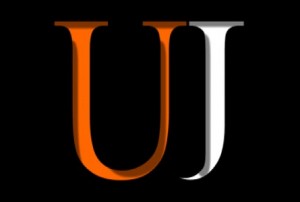 Jamestown  (UJ)  Giving Hearts Day 2020 was one for the record books, both regionally and for the University of Jamestown. The one-day, online giving event helped raise $44,595 for student scholarships, up from $28,000 in 2019. In addition, UJ set a new record for the number of donors with 153 individuals and businesses making a commitment to positively impact the lives of UJ students.
UJ Director of Annual Giving Jim Klemann says, "Over 150 individuals and businesses gave with all their hearts to the University of Jamestown on Giving Hearts Day in support of student scholarships. It was an amazing day and we could not be more grateful for the generosity and kindness of our alumni and friends."
Regionally, $19,125,578 was donated on Giving Hearts Day by 34,578 donors, supporting over 480 non-profits across North Dakota and northwest Minnesota.
Founded in 2008, Giving Hearts Day provides a platform for charities to fund their missions through an ever-increasing community of donors. The longest-running giving day in the country, Giving Hearts Day has helped participating charities raise more than $90 million since its founding.
Established in 1883, the University of Jamestown is a private, liberal arts university granting Bachelor of Arts, Bachelor of Science and Science in Nursing degrees, as well as Master's Degrees in Education, Leadership, Clinical Counseling, and a Fargo-based Doctor of Physical Therapy degree. With the Jamestown Journey to Success, emphasis is placed not only on preparing students academically in their chosen areas of study, but also on preparing them through a student-centered experience. For more information, visit uj.edu.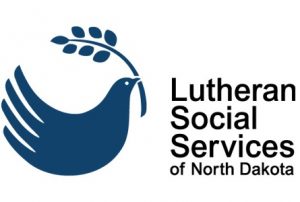 Jamestown  (CSi)   Jamestown area residents now have available, Lutheran Social Service of North Dakota program, "Daybreak Respite Care," for caregivers.
On Friday's Wayne Byers Show on CSi Cable 2, LSS Aging Life  Care Specialist Jim Holben in Jamestown said, developed by the Aging Life Care™ team at Lutheran Social Services of North Dakota, Daybreak is a drop-off respite-care center located in the historic and beautifully restored Legacy Living Center, 419 5th St. N.E., Jamestown. In this safe and welcoming setting, they provide high-quality care and engaging therapeutic activities for disabled and/or elderly adults for up to several hours at a time.
Anyone who provides full- or part-time care for a family member, friend or neighbor and is searching for a safe, positive environment where their friend or family member can stay for a few hours.
The program is supervised by Jim Holben, who is a Licensed Master Social Worker/Certified Therapeutic Recreation Specialist, who has worked with people with disabilities for 31 years.
He pointed out that Direct Care is provided by staff who are certified as Qualified Service Providers (QSP) or Nursing Assistants (CNA) Staff can assist with personal cares as needed (toileting, transfers, feeding assistance, etc.)
There is  a low client-to-staff ratio to help ensure each guest receives compassionate
professional, person-centered care.
Also on our show by telephone was, ALC Team Leader, Carmel Froemke, in Fargo, who said that the Jamestown program is the first in North Dakota.
Robin Bohl, Case Aid availability for the program joined the program in Jamestown since its inception about two months ago, assisting Jim in the office.
Jim added that although advance reservations may help ensure an opening for a guest on the day you need it, Daybreak respite-care also reserves spaces for emergency drop-offs during designated group times.
Center hours are limited.
The hours are:
9 a.m. to 1 p.m. (including lunch option) Tuesdays
2 to 5 p.m. Thursdays
By appointment
For more information, and program costs, contact Aging Life Care™ LSSND at 701-271-3295 (Jim) or 701-271-3232 (Carmel)  or, www.lssnd.org/aging-life-care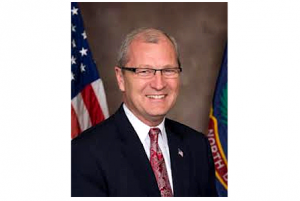 Washington (Sen. Cramer's Office)   – U.S. Senator Kevin Cramer (R-N.D.) has announced mobile office hours  for Jamestown and Valley City on Wednesday, on February 26.
In a statement, Senator Cramer says, "While it's not always easy or possible for people to get to my state offices, mobile office hours bring our services closer to constituents. Having members of my staff in Jamestown and Valley City gives North Dakotans more time to explore solutions to the problems they face with people who are in a position to help."
Individuals from the Jamestown and Valley City areas are encouraged to stop by the mobile office for help with veterans and Social Security benefits, Medicare difficulties, immigration issues, military records or medals, or assistance with federal agencies.
Mobile Office Hours—Wednesday, February 26
Alfred Dickey Public Library
10:00 am — 11:00 am
105 3rd Street SE
Jamestown, ND
Barnes County Library
12:30 pm — 1:30 pm
410 N Central Avenue
Valley City, ND
BISMARCK, N.D. (AP) — North Dakota regulators say oil production in December was down about 3% from November. The Department of Mineral Resources says the state produced an average of 1.47 million barrels of oil daily in December. That's down from 1.51 million barrels from the prior month. North Dakota also produced about 94.8 billion cubic feet of natural gas in December, up from 94 billion cubic feet in November. Statewide, companies flared 16% of all gas produced in December, above the 12% target. There were 56 drill rigs operating Friday, up one from the December average.
SIOUX FALLS, S.D. (AP) — Federal prosecutors have charged a Rapid City businessman in what they say was a $71 million fraudulent scheme to sell fake organic grain and seed. Court documents describe how Kent Duane Anderson used the profits to fuel an extravagant lifestyle that included a yacht, a multimillion dollar home and luxury cars. The U.S. Attorney's Office last week filed an indictment for wire fraud and money laundering against Anderson. Prosecutors allege he sold non-organic grain and seed products as organic. Documents show Anderson made a $25 million profit from the fake organic sales from October 2012 to December 2017.
In sports…
The Presentation Dome Softball Tournament in Aberdeen, SD.
VCSU Results…
Game 1
Dordt  beat VCSU   4 to 2
Game 2
VCSU 5 Jamestown 4
University of Jamestown Results…
Presentation Dome Tournament
Aberdeen, SD
Game 1
Jamestown 16 Presentation College 0 (5 innings)
Game 2
Valley City State 5 Jamestown 4
In world and national news…
NEW YORK (AP) — A lawyer who gained fame by representing porn star Stormy Daniels in lawsuits against President Donald Trump has been convicted of trying to extort sportswear giant Nike. The verdict against Michael Avenatti was returned Friday by a federal jury in Manhattan. It followed a three-week trial in which prosecutors claimed Avenatti made threats to use his media access to hurt Nike's reputation and stock price unless the apparel company paid him up to $25 million. Avenatti did not testify, but his lawyers said he was following the wishes of an amateur youth basketball league director who wanted him to force Nike to fire corrupt executives and fix its culture.
NEW YORK (AP) — Prosecutors completed their closing argument Friday at Harvey Weinstein's rape trial by saying he considered himself such a big shot in Hollywood that he thought he could get away with treating aspiring actresses as "complete disposables." The prosecutors were looking to focus the jury's attention back on the accusers who testified and their harrowing accounts alleging rapes, forced oral sex, groping, masturbation, lewd propositions and casting-couch excuses. The defense contends that the two women he is charged with attacking were opportunists who willingly latched on to Weinstein and acquiesced to sex with him because they thought it would help their careers.
CHICAGO (AP) — An updated federal indictment against R. Kelly filed in Chicago includes sex abuse allegations involving a new accuser. The 26-page superseding includes multiple counts of child pornography, much like the original July indictment. Kelly still faces 13 counts. The filing refers to the new accuser as "Minor 6" but no longer includes any reference to a "Minor 2. That means there are still a total of five alleged victims in the Chicago federal case. The says Minor 6 met Kelly around 1997 or 1998, when she would have been 14- or 15-years-old. Kelly remains jailed in Chicago.
WASHINGTON (AP) — Federal prosecutors have declined to charge former FBI Deputy Director Andrew McCabe, closing an investigation into whether he lied to federal officials about his involvement in a news media disclosure. That's according to a statement from McCabe's legal team on Friday. The decision resolves a criminal investigation that spanned more than a year and began with a referral from the Justice Department's inspector general, which said McCabe repeatedly lied about having authorized a subordinate to share information with a newspaper reporter for a 2016 article about an FBI investigation into the Clinton Foundation. Prosecutors told McCabe's lawyers they decided "not to pursue criminal charges" against him after careful consideration.
DES MOINES, Iowa (AP) — Iowa Democratic Party officials have agreed to hire two high-profile lawyers to investigate the factors leading to a meltdown in the state's lead-off presidential caucuses and how the party responded. The party's State Central Committee voted Thursday night to spend up to $50,000 to retain Nick Klinefeldt, a former U.S. attorney, and Bonnie Campbell, a former Iowa attorney general. The Des Moines Register reports that officials hope the review will be completed within 45 days. The party has been reeling since the night of the caucuses Feb. 3 when problems with a mobile app and other issues prevented it from immediately releasing results.
MUNICH (AP) — A senior U.S. official says the United States and the Taliban have reached a truce agreement that will take effect "very soon" and could lead to withdrawals of American troops from Afghanistan. The official said Friday the agreement for a seven-day "reduction in violence" to be followed by the start of all-Afghan peace talks within 10 days is "very specific" and covers the entire country including Afghan forces. The official spoke on condition of anonymity because the official wasn't authorized to discuss details ahead of an official announcement. The developments came as U.S. Secretary of State Mike Pompeo and Defense Secretary Mark Esper met Friday in Munich with Afghanistan's President Ashraf Ghani.