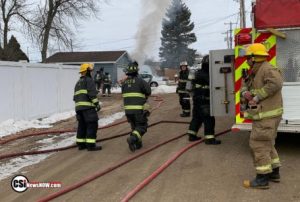 Valley City  (CSi)  The Valley City Fire Department was called to a car fire at 9:58 am, Monday in Southwest Valley City.
Fire Chief Scott Magnuson says the car was located in the alley at 5th Street Southwest.
The Fire was contained to the vehicle, which was totaled.  The unofficial cause was electrical in nature.
No injuries were reported.
Eight Firefighters and one Fire Unit was called to the scene.