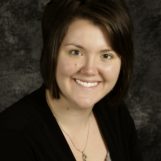 Jamestown  (Chamber)   The Chamber has created two pages on its website.  Director Emily Bivens says the first is to provide updates on their member businesses and how they have altered their operations. https://www.jamestownchamber.com/local-business-updates
Initially  Restaurants and Bars have been included and they are adding more information as they gather it.
The other is a page of resources for local employers and employees about COVID-19
https://www.jamestownchamber.com/resources
Both of these can be found under the COVID-19 Updates tab on the Chamber's homepage. https://www.jamestownchamber.com/
The Chamber office and the Department of Motor Vehicle is closed to the public. Customers can leave a message on their phones  and we will get back to them as soon as we can.
Chamber: 701-252-4830
DMV: 701-952-0852