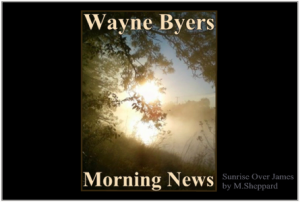 CSi Weather…
REST OF TODAY…Mostly sunny. Highs in the mid 40s. Southwest winds 5 to 10 mph.
.TONIGHT…Mostly clear. Lows in the upper 20s. South winds 5 to 10 mph.
.FRIDAY…Mostly sunny. Highs around 50. Southwest winds 5 to 10 mph.
.FRIDAY NIGHT…Mostly cloudy. A 20 percent chance of light rain
in the evening. Lows 25 to 30. Lows in the upper 20s. Southeast
winds around 5 mph.
.SATURDAY…Mostly cloudy in the morning then clearing. Highs in
the lower 50s. North winds 5 to 10 mph.
.SATURDAY NIGHT…Partly cloudy. Lows in the upper 20s.
.SUNDAY…Mostly sunny. Highs around 50.
.SUNDAY NIGHT…Partly cloudy. Lows in the mid 30s.
.MONDAY…Mostly sunny. Highs in the mid 50s.
.MONDAY NIGHT…Partly cloudy. Lows in the mid 30s.
.TUESDAY…Partly sunny. Highs in the mid 50s.
.TUESDAY NIGHT…Decreasing clouds. Lows in the mid 30s.
.WEDNESDAY…Mostly sunny. Highs in the lower 50s.
Mainly dry and a warming trend is expected through the weekend
with chances for precipitation in the forecast at the end of the
long term forecast period, with highs in the 50s to possibly 60s.
Monday into Tuesday will be the next opportunity for precipitation.
Bismarck  (CSi)  Governor Doug Burgum held his daily News Briefing, Wednesday in Bismarck concerning COVID-19 updates.
He began with updates from the State Health Department with the  coronavirus numbers in North Dakota.
WEDNESDAY P.M. POSITIVE TEST RESULTS | March 25 from 9 a.m. – 3 p.m.
Man in his 50s from Cass County, under investigation
Man in his 50s from Cass County, possible travel
Woman in her 50s from Cass County, under investigation
Woman in her 70s from Ramsey County, community spread
Woman in her 30s from Stark County, community spread
Woman in her 60s from Stark County, community spread
Categories: Travel, Possible Travel, Community Spread, Close Contact, Under Investigation
BY THE NUMBERS
1955 – Total Tested (+353 individuals from yesterday)
1910 – Negative (+344 individuals from yesterday)
45 – Positive (+9 individuals new from yesterday)
8 – Hospitalized (+1 individual new from yesterday)
For the most updated and timely information and updates related to COVID-19, visit the NDDoH website at www.health.nd.gov/coronavirus, follow on Facebook, Twitter and Instagram and visit the CDC website at www.cdc.gov/coronavirus.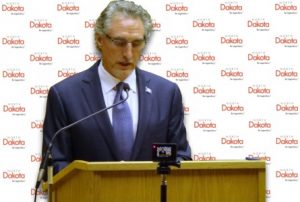 Burgum urges North Dakotans not to become complacent on the spread of COVID-19, as witnessed by a large number of U.S. cases, and worldwide positives.  Many tests are still out,
A testing task force has been established in North Dakota.
Burgum has signed an Executive Order, enabling Workers Compensation coverage for First Responders, and healthcare workers who contract COVID-19 while on the job, a total of about 79,000 workers.
Wednesday's executive order also provides up to 14 days of medical and wage replacement benefits if first responders and health care providers are quarantined. No benefits will be paid after the quarantine period has ended unless the employee tests positive for COVID-19. If the virus is contracted on the job, the employee becomes eligible for full workers' compensation benefits just like any other compensable work injury claim.
Coverage is available beginning March 13, 2020, the date that Burgum declared a state of emergency in North Dakota for the COVID-19 public health crisis.
To apply for benefits, workers can visit the WSI website at www.workforcesafety.com.
Burgum has been in contact with governors in South Dakota, Minnesota, along with and Manitoba.
The supply of masks and other protective equipment is being supplemented by a labor halls donations being solicited in North Dakota, this weekend, in Fargo, and Bismarck.
In the last week  11,700 unemployment claims have been filed in North Dakota.  The majority of the new claims are coming from the hospitality industry.
With the Medicaid Waiver, The North Dakota Department of Human Services will hold a second webinar on March 27, from 1 to 2 p.m. Central Time, to provide updated information and answer Medicaid-related questions pertaining to Medicaid services and COVID-19. North Dakota Medicaid providers, advocacy organizations and other stakeholders are invited to participate.
The meeting will be available through Skype video conference at https://bit.ly/2QJtrHW. Attendees can join from any computer or mobile device. The meeting will be recorded and available for later viewing on the department's website at www.nd.gov/dhs/info/covid-19/program-policy.html.
With store supplies, stores can become short on supplies if consumers buy items past the needs at their homes.
On sheltering in place, Burgum said sheltering in place in North Dakota is not being considered at this time, but reduced contact continues to be the goal of spreading the virus.  The current approach will be considered on a case by case basis.  Minnesota has ordered a shelter in place with the goal of keeping 80 percent of their population's physical distance away from each other.
Burgum said there is an existing North Dakota law that penalizes individuals who violate a quarantine order, when it is issued, and at this time there is one outstanding warrant against an individual.
He said businesses closing or reduction of hours remains important on slowing the spread of the virus, while significantly impacting state and local economies, Burgum said the U.S. economic aid package that has been approved by congress should help offset the economic downturn.
He pointed out the North Dakota Industrial Commission meeting was held, Tuesday with in person individuals observing physical distancing, while others were attended by teleconference or on Skype.
Other notes…
FARGO, N.D. (AP) — A spokesman for North Dakota Gov. Doug Burgum says the governor has been in daily contact with lawmakers about the coronavirus and hasn't ruled out the possibility of a special session. Burgum communications director Mike Nowatzki says that while "it's too early to speculate" about whether to call in lawmakers, the governor's office continues to evaluate the COVID-19 pandemic on an "hour-by-hour" basis. They're also monitoring the impacts of the oil price crash. The state has reported a total of 39 confirmed cases of the virus and eight people are hospitalized. Health officials had tested a total of 1,773 people as of Wednesday morning.
The North Dakota Capitol building in Bismarck will light up Wednesday night as part of the #aworldofhearts Facebook campaign that has developed a worldwide following in the five days since its launch in Bismarck.
Bismarck home childcare provider Mandy Gill created the campaign as a way of bringing people together for support during the novel coronavirus (COVID-19) health crisis. It started with eight members on Friday and has grown to more than 220,000 members and 5,000 posts.
The south side of the Capitol will light up at sunset Wednesday night in the shape of a heart and remain lit until sunrise on Monday, March 30.
Jamestown  (NDFU)  – North Dakota Farmers Union (NDFU) praised provisions that support family farmers and ranchers in the "Phase III" COVID-19 legislation passed by the U.S. Senate late last night. NDFU President Mark Watne says, "We have been pushing for continued and additional aid due to the extreme financial difficulties farmers and ranchers are under,."
The legislation includes $14 billion to reimburse the Commodity Credit Corporation, which has been used to fund the Market Facilitation Program in recent years. It also provides an additional $9.5 billion to support livestock, dairy and specialty crop producers and local food systems.
Watne adds, "Our farmers and ranchers are feeling the economic impact from the pandemic, continued trade issues and low market prices. We're particularly grateful to Sen. Hoeven's responsiveness to our concerns and for leading efforts to secure critical funding to support our producers."
The legislation will set the stage for a new program to offset livestock producers' losses. Since Jan. 23, live cattle prices have dropped by roughly $30 per hundredweight, despite strong beef demand at grocery stores.
Watne says, "Live cattle prices have fallen off the cliff and it's been devastating to our ranchers.  We also need the Department of Justice to investigate price fixing by meatpackers, and why live cattle prices are falling when boxed beef prices are climbing. Market manipulation can't go unchecked."
Watne noted the trade war will continue to have long-term impacts to markets, especially with surplus grains already in storage. "It will take a few years to sort out the extra supply," he said.
The legislation will now move to the House of Representatives before ultimately making its way to the President's desk.  Watne says, "Once a final package is signed into law, we hope USDA will craft programs that provide fair and equitable relief, and the funding will be enough to keep producers afloat.We will continue to monitor the situation closely."
Update…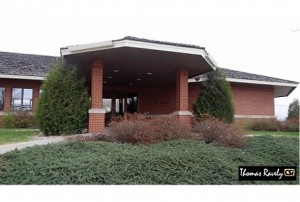 Jamestown  (CSi)  Jamestown City Administrator, Sarah Hellekson, has announced city offices and facilities business due to City Hall being closed to the public due to the coronavirus pandemic:
Street Department – closed to public
Utility Billing – drop-off box only, utilities@jamestownnd.gov
Wastewater Department – closed to public
Water Department – closed to the public
Fire Department– closed to public but can call 252-1441 if need assistance
Recycle ND regular hours:
Sunday and Monday: closed
Tuesday, Thursday, Friday and Saturday: 9 a.m.-1 p.m.
Wednesday: 1-5 p.m.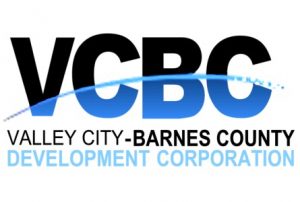 Valley City – The Barnes County Development Corporation strives to assist businesses and community members in these challenging times.
In a news release, Trinity Potts said,  "We have compiled resources for local businesses. Please visit https://valleycitynd.org/pages/resources2020 for more information—we will continue to update this page as more information becomes available.
As always, contact Jennifer Feist at 701-840-7820 or vdg@hellovalley.com for business and funding-related questions and contact Trinity Potts at 701-490-3530 or vdgoffice@hellovalley.com for recruiting-related questions.
To help us gain a better understanding of your needs and make your voice heard on the State level, please complete a quick survey. The survey can be found at: https://form.jotform.com/80254364584157.
Contact us with questions or forward any resources you think may help your fellow businesses."
Valley City – Barnes County Development Corporation
250 West Main Street
Valley City, ND 58072
Phone: (701)490-3530
Email: vdgoffice@hellovalley.com
Website: https://valleycitynd.org/vdg.php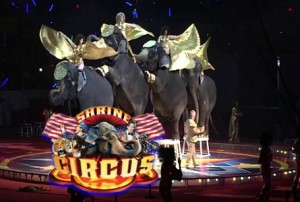 Jamestown  (CSi)  The 2020 El Zagal Shrine Circus set for March 31 the delayed to May 5, in the Jamestown Civic Center has been canceled again, due to concerns with the COVID-19 virus.
Potentate Mike Dow says, "Our Circus Committee of El Zagal has decided to cancel our Shrine Circus for 2020.
This decision was a difficult one, however it makes the most sense to us, our community and our Fraternity. This has been an annual event of ours for over 60 years and will continue to be in the future.
We want to thank all our members, families, volunteers and community for their continued support.
Our Circus Chairmen in our various communities will be reaching out to our venues, sponsors and advertisers.
Again, although this was a tough decision to make, it is for the best given the current situations we all are facing.
Advertisers in the Circus Book, for the ads  you have purchased for the 2020 circus, we will honor that commitment and move it forward to the 2021 Circus . If by chance you would prefer a refund for your ads in Valley City Call (701)320-4941 or (701)840-9894, and in Jamestown (701) 320-5909.
For the people who bought prepaid tickets, Please go back to the vendor where you purchased them for a full refund. Again we apologize for this tragic ordeal, but it is what needs to be. Thank you again for your understanding and will see you next year at the Circus."
In state news..
WEST FARGO, N.D. (KFGO-AM) — Police in West Fargo say officers rescued a man suspected of starting a fire in a garage who was threatening to shoot them if they entered the burning structure. When police responded to the property Wednesday afternoon they could hear the man in the burning, unattached garage. Assistant Police Chief Jerry Boyer tells KFGO officers were able to get inside and pull the man out. One officer was treated at a hospital for smoke inhalation. Two other officers were treated at the scene. The man in the garage is hospitalized and could face charges. Investigators say the fire was deliberately set.
BISMARCK, N.D. (AP) — North Dakota regulators plan to revive a policy amid the coronavirus pandemic that allows oil producers to receive waivers so that a well can remain inactive for more than a year. The Bismarck Tribune reports the state Oil and Gas Division will figure out details after regulators directed them Tuesday to resurrect the policy that was in place from 2015 to 2017. North Dakota usually requires companies to permanently plug a well or resume operations if it hasn't generated any oil for a year. Officials anticipate more inactive wells in the months ahead as companies react to low oil prices.
FARGO, N.D. (AP) — A federal judge on Wednesday ordered the U.S. Army Corps of Engineers to conduct a full environmental review of the Dakota Access pipeline, nearly three years after it began carrying oil. U.S. District Judge James Boasberg wrote that the easement approval for the pipeline remains "highly controversial" under federal environmental law, and a more extensive review is necessary than the environmental assessment that was done. The judge asked both sides to file briefs on whether the pipeline should continue to operate while the review is carried out.
BISMARCK, N.D. (Bismarck Tribune) — North Dakota regulators plan to revive a policy amid the coronavirus pandemic that allows oil producers to receive waivers so that a well can remain inactive for more than a year. The Bismarck Tribune reports the state Oil and Gas Division will figure out details after regulators directed them Tuesday to resurrect the policy that was in place from 2015 to 2017. North Dakota usually requires companies to permanently plug a well or resume operations if it hasn't generated any oil for a year. Officials anticipate more inactive wells in the months ahead as companies react to low oil prices.
BISMARCK, N.D. (AP) — North Dakota Sen. Kevin Cramer says he's sorry for a late-night tweet in which he used an offensive term to describe House Speaker Nancy Pelosi. Cramer blamed autocorrect for the tweet, which he deleted soon after posting it Tuesday evening. The Republican senator was responding to a video clip on Twitter in which the California Democrat was being interviewed on CNN about the massive COVID-19 relief bill. The tweet read: "She's retarded." Cramer said in an interview that he meant to type, "She's ridiculous." Congressional negotiators finally struck agreement early Wednesday on the $2 trillion package after days of intense negotiations.
In  sports…
Voted  by members of the North Dakota Associated Press Sportscasters and Sportswriters Association.
Class A Boys Basketball
All-State Teams
FIRST TEAM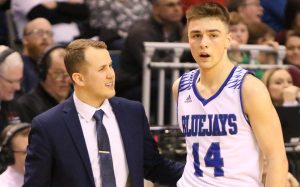 *Boden Skunberg, 6-5 senior guard, Jamestown: 28.4 ppg, 11.1 rpg, 2.8 apg, 1.6 spg. (NDSU BB commit)
*Grant Nelson, 6-9 senior forward, Devils Lake: 24.6 ppg, 18.3 rpg, 2.6 apg, 1.1 spg, 5.7 bpg. (NDSU BB commit)
*Unanimous selections.
Elijah Klein, 6-7 senior forward, Mandan: 19.3 ppg, 10.6 rpg, 2.8 apg, 1.2 spg, 1.4 bpg. (UND FB commit)
Jaxon Gunville, 6-1 senior guard, Minot: 25.3 ppg, 6.0 rpg, 2.3 apg, 1.2 spg. (Minot St. BB commit)
Cameron Van Dam, 6-7 senior forward, Fargo Davies: 14.5 ppg, 7.8 rpg, 3.6 apg, 2.6 spg, 1.7 bpg. (St. John's-Minn. BB commit)
SECOND TEAM
Cade Feeney, 6-0 senior guard, Bismarck Century: 21.0 ppg, 4.6 rpg, 2.6 apg, 2.5 spg.
Kobe Krenz, 5-11 senior guard, Dickinson: 23.1 ppg, 5.7 rpg, 3.0 apg, 2.6 spg.
Cayden Rickard, 6-1 senior guard, Fargo North: 21.5 ppg, 5.9 rpg, 4.3 apg, 3.3 spg.
Blake Berg, 6-4 senior guard, West Fargo Sheyenne: 15.4 ppg, 6.0 rpg, 4.9 apg, 2.3 spg.
Jaiden Wright, 6-1 senior guard, Dickinson: 18.8 ppg, 6.4 rpg, 2.7 apg, 1.5 spg
VIRUS OUTBREAK-SPORTS
(AP)— Minnesota Timberwolves center Karl-Anthony Towns says his mother is hospitalized and in a medically induced coma after contracting the new coronavirus. Towns said both his parents went to the hospital recently and were tested for the disease. While his father was released and told to quarantine at home, his mother's condition deteriorated to the point where she was put on a ventilator and placed in a coma.
UNDATED (AP) — A day after postponing the Tokyo Olympics, International Olympic Committee President Thomas Bach is invoking comments by President Donald Trump to defend himself from criticism.
Bach spoke to about 400 reporters on a conference call and was asked why it took so long to postpone the Tokyo Games amid growing concern among athletes about the coronavirus pandemic. He noted that many governments have imposed social limits only into next month or early May and pointed to Trump's hope of easing restrictions by mid-April.
Bach said "we were in line with these developments" until World Health Organization leaders said Monday that the outbreak was accelerating.
The Tokyo Games were scheduled to begin July 24. Several countries last weekend called for the Olympics to be postponed until next year, but the IOC did not decide to push back the games until Tuesday.
In other developments news related to the pandemic:
— NFL Commissioner Roger Goodell has instructed the 32 teams to close their facilities to all but a select few employees until at least April 8. In a memo to the teams, Goodell says the restrictions are meant as a safeguard against the new coronavirus, and after two weeks will be re-evaluated, using advice from medical experts and health authorities. The few exceptions include trainers and doctors treating players, security and technology personnel.
— The NHL's chief medical officer expects the coronavirus pandemic to get worse before it gets better in North America. The officer says it is difficult to predict when cases of COVID-19 might peak or decrease. That uncertainty makes it unclear when players might be able to get back on the ice in small groups, let alone when games might resume. Deputy commissioner Bill Daly believes it's too early to know whether fans would be allowed in whenever hockey is back.
— The NHL has announced that it is postponing the scouting combine, the league awards ceremony and the draft due to the ongoing uncertainly resulting from the coronavirus. All three events were scheduled to be held in June, an impossibility if the league resumes its regular season and holds a full playoff schedule. The NHL added that the draft and draft lottery will be announced when plans are finalized.
— The Kontinental Hockey League has given up on trying to reschedule its playoffs and canceled the remainder of the season. The Russia-based KHL is widely considered to be the strongest league outside the NHL. It was due to play its conference semifinals when play was suspended because of the coronavirus outbreak.
— The Boston Bruins say they are putting 68 full-time employees on temporary leave and cutting the pay of 82 others who work for the team or Delaware North, which owns the TD Garden. The Bruins call the moves "temporary business stabilization measures" and go into effect April 1. The Bruins were the last team in the NHL to offer help to gameday employees who lost work because of the coronavirus pandemic — and then only if postponed games aren't made up. The team is owned by Hockey Hall of Famer Jeremy Jacobs. Forbes Magazine estimates the Jacobs family is worth $3.3 billion.
— Major League Soccer has extended its moratorium on team training through April 3 and still wants players to stay in their team's local market. MLS has targeted May 10 as a potential return date. Team training facilities may be used only for physical therapy purposes at the direction of the team's medical staff.
— The All England Club says it is still evaluating whether to postpone or cancel Wimbledon because of the coronavirus pandemic and plans to make a decision next week. That's when the club's main board is scheduled to hold an emergency meeting. Main-draw play at Wimbledon is slated to start June 29 and preparations for the tournament are supposed to begin in late April.
— NASCAR says in a memo to teams that one of its employees at Atlanta Motor Speedway two weeks ago has tested positive for the coronavirus. The employee was not identified, and NASCAR said the individual has been receiving medical care and all potentially exposed have been told to self-quarantine. NASCAR was scheduled to race at Atlanta March 15 without spectators. But two days prior to the race, NASCAR postponed Atlanta and last weekend's race at Homestead-Miami Speedway.
— Experts are pointing to a Feb. 19 soccer game as one of the biggest reasons why the Italian city of Bergamo (BEHR'-gah-moh) has become an epicenter of the coronavirus pandemic. On that day a third of the Italian city's population made the short trip to Milan to watch their team play Spanish club Valencia. Nearly 2,500 fans from Spain also traveled to the match. Two days later, the region's first case of locally transmitted COVID-19 was reported. More than a third of Valencia's team eventually became infected following what some are calling "Game Zero."
MLB Free agency could happen if season in postponed
UNDATED (AP) — Mookie Betts and all the players set to be free agents after the 2020 season would still get that chance if there is no baseball this year.
That's part of a broad deal being negotiated by the commissioner's office and the players' association. A person familiar with the talks told The Associated Press the agreement would credit major leaguers with the same service time this year that they earned in 2019 if there's no season because of the new coronavirus.
Major League Baseball and the union would agree to try to play as many regular season games as possible, the person said. They also would agree to explore one-time changes to the postseason, which would create the possibility of expanded playoffs this year.
Reds pitcher Trevor Bauer, Mets hurler Marcus Stroman, Astros outfielder George Springer and Phillies catcher JT Realmuto (ree=al-MOO'-toh) also would be eligible for free agency, even if the season is canceled.
In other baseball news:
— Commissioner Rob Manfred says the investigation of the Red Sox's alleged cheating is complete, telling ESPN a verdict will be announced before the start of the season. Manfred's office looked into Boston's potential involvement in sign stealing. The Red Sox parted ways with manager and former Astros bench coach Alex Cora in January over his involvement in sign stealing while with Houston.
— Blue Jays general manager Ross Atkins is pitching an idea to help big league teams squeeze in more games once the season resumes. Atkins is floating the prospect of playing seven-inning doubleheaders, allowing MLB to add more games in a condensed season without exhausting pitching staffs. Seven-inning twinbills have long been a staple of minor league baseball.
— Injured Yankees outfielder Aaron Judge still hasn't resumed baseball activities. Judge didn't play in any spring training games because of discomfort in his right pectoral muscle and shoulder that he felt when swinging. The Yankees said March 6 that the 2017 AL Rookie of the Year had a stress fracture to his first right rib, an injury likely dating from a diving catch late last season. Yankees manager Aaron Boone says Judge will be evaluated again in a few weeks.
— Major League Baseball will air 30 games across its digital platforms on Thursday, giving fans plenty of hardball to choose from on an opening day postponed by the coronavirus pandemic. With its season delayed until at least mid-May, MLB will air one memorable game for each franchise on its YouTube, Twitter and Facebook pages.
COLLEGE BASKETBALL-TOPPIN-NBA
Toppin entering NBA draft
UNDATED (AP) — Dayton All-American forward Obi Toppin (OH'-bee TAH'-pihn) is entering the NBA draft after leading the Flyers to a 29-2 record and No. 3 ranking as a redshirt sophomore.
Toppin led the way in one of Dayton's greatest seasons, averaging 20 points and 7.5 rebounds. He was a unanimous choice for The Associated Press All-America first team and He beat Iowa's Luke Garza for AP player of the year honors.
NFL-PANTHERS
Bridgewater inks deal
UNDATED (AP) — The Carolina Panthers have officially signed free agent quarterback Teddy Bridgewater to a three-year contract.
A person familiar with the situation told The Associated Press last week that the contract is worth $63 million.
Bridgewater replaces 2011 No. 1 overall pick Cam Newton, who was released on Tuesday after nine seasons with the team. Bridgewater enters his seventh NFL season after spending four seasons with the Vikings and two with the Saints.
Also around the NFL:
— The Colts have added another piece to their defense by signing Sheldon Day. Terms of the deal were not immediately available. He's the second former San Francisco 49ers defensive tackle to join the Colts since free agency opened last week, joining All-Pro DeForest Buckner. Day has played in 56 games over four seasons with Jacksonville and San Francisco.
NFL-BILLS-OBIT
Ex-Bill Stratton dies
UNDATED (AP) — The Buffalo Bills say former star linebacker Mike Stratton has died due to heart complications stemming from a recent fall. He was 78.
Stratton was part of a Bills defense that holds the pro football record of not allowing a touchdown rushing in 17 consecutive games, spanning the 1964-65 seasons.
Selected by Buffalo in the 1962 draft, Stratton spent his first 11 seasons with the Bills and finished his career with the 1973 Chargers. He was a three-time All-AFL player and earned second-team AFL All-1960s team honors.
COLLEGE FOOTBALL-WASHINGTON STATE-BEEKMAN
Police: Washington State safety Bryce Beekman found dead
PULLMAN, Wash. (AP) — Washington State senior defensive back Bryce Beekman has died.
Police in Pullman, Washington, say the 22-year-old was found dead in his apartment by an officer who responded to a call for help involving "breathing problems."
Pullman Police Chief Gary Jenkins says there were no signs of foul play and that the Whitman County coroner will determine the cause of death.
Beekman started all 13 games last season for Washington State after transferring from Arizona Western College.
COLLEGE BASKETBALL-OBIT-DAVID EDWARDS
Former Texas A&M basketball player David Edwards dead at 48
COLLEGE STATION, Texas (AP) — Former Texas A&M basketball player David Edwards has died at 48.
Former teammate Charles Henderson posted on social media that Edwards died of complications from the new coronavirus. The Associated Press couldn't independently confirm Henderson's account.
Edwards held the single-season school record for assists for more than 25 years. He averaged 13.5 points for the Aggies and is second to Alex Caruso on A&M's career lists with 602 steals and 228 steals.
NHL-PENGUINS-GUENTZEL
Guentzel progressing nicely
PITTSBURGH (AP) — It's possible that Pittsburgh Penguins All-Star forward Jake Guentzel (GEHNT'-sul) could return sometime this season if the NHL is able to resume the campaign.
General manager Jim Rutherford says Guentzel has not encountered any setbacks after undergoing shoulder surgery on Dec. 31. Guentzel was expected to need 4 to 6 months to recover, but Rutherford indicated his high-scoring forward is near the front end of the timetable.
Guentzel had 20 goals and 43 points in 39 games this season before the injury.
TOKYO-NEXT STEPS
Tokyo Olympics: Looking for a new date for opening, closing
TOKYO (AP) — The Tokyo Olympics need new dates for the opening and closing ceremonies in 2021.
Officials say nothing can move ahead until those dates are worked out by the International Olympic Committee, the Japanese government and Tokyo organizers. That was the message from the CEO to his senior leadership team as they met for the first time to find a way forward.
Toshiro Muto says "we must decide this soon otherwise it will be hard to decide on other things to follow." The Tokyo Olympics were to open in four months but they were postponed until next year because of the coronavirus pandemic.
TRANSGENDER ATHLETES-HIGH SCHOOL
US Justice Department: Don't treat trans athletes as girls
HARTFORD, Conn. (AP) — The U.S. Justice Department is getting involved in a federal civil rights lawsuit that seeks to block transgender athletes in Connecticut from competing as girls in interscholastic sports.
Attorney General William Barr signed what is known as a statement of interest Tuesday, arguing against the policy of the Connecticut Interscholastic Athletic Conference, the board that oversees the state's high school athletic competitions.
The conference allows athletes to compete as the gender with which they identify, arguing it is following a state law that requires high school students be treated according to their gender identity. It also argues the policy is in accordance with Title IX, the federal law that allows girls equal educational opportunities, including in athletics.
The lawsuit was filed in February by three female runners who say they have been deprived of wins, state titles and athletic opportunities by being forced to compete against transgender athletes.
In world and national news…
BEIJING (AP) — Global stock markets and U.S. futures have declined after the U.S. Senate approved a proposed $2.2 trillion virus aid package and sent it to the House of Representatives. London and Frankfurt opened down more than 2% while Tokyo lost 4.5% and Shanghai also fell. The Senate approved a plan to blunt the impact of business shutdowns due to the spread of the coronavirus after delays caused by arguments over aid to companies and laid-off workers. Investors say they need to see a decline in new virus cases before markets bottom out.
WASHINGTON (AP) — The Senate has passed an unparalleled $2.2 trillion economic rescue package steering aid to businesses, workers and health care systems engulfed by the coronavirus pandemic. The 880-page measure is the largest economic relief bill in U.S. history. The unanimous vote Wednesday came despite misgivings on both sides about whether it goes too far or not far enough. It caps days of difficult negotiations as Washington confronted a national challenge unlike any it has ever faced. The package is intended as relief for an economy spiraling into recession or worse and a nation facing a grim toll from an infection that's killed nearly more than 21,000 people worldwide.
DUBAI, United Arab Emirates (AP) — Leaders of the world's most powerful economies will convene virtually to coordinate a response to the fast-spreading new coronavirus. The virus has shuttered businesses and forced well over a quarter of the world's population into home isolation. Thursday's meeting for the Group of 20 nations was being chaired by Saudi Arabia's King Salman. The kingdom, which is presiding over the G20 this year, says it organized the meeting to advance global efforts to tackle the pandemic and its economic implications. People worldwide are losing their incomes amid closures, curfews and lockdowns, and the meeting comes amid criticism that the world's wealthiest countries have not taken cohesive action against the virus or its economic impact.
MADRID (AP) — Worldwide infections from the new coronavirus are soaring toward half a million people as health care systems struggle to keep up. American deaths passed the 1,000 mark. Both Italy and the United States appeared set Thursday to pass the number of infections in China, where the outbreak was first reported. The head of the World Health Organization says the virus is "public enemy number one" and urged governments not to squander the opportunity to slow its spread while there is still time. Faced with the exponential spread of the pandemic, the U.S. Senate passed a $2.2 trillion economic rescue package steering aid to businesses, workers and health care systems.
(AP) China is strongly pushing back on U.S. Secretary of State Mike Pompeo's insistence on referring to the coronavirus that has sparked a global pandemic as the "Wuhan virus." Foreign Ministry spokesman Geng Shuang on Thursday said it was an effort to stigmatize China. Pompeo's call for the virus to be identified as the "Wuhan virus" at a virtual meeting of foreign ministers from the Group of 7 leading industrialized countries resulted in their opting against releasing a group statement. The World Health Organization and others have cautioned against giving the virus a geographic name because of its global nature.
SEATTLE (AP) — U.S. hospitals are rushing to find beds for a coming flood of COVID-19 patients, opening older closed hospitals and re-purposing other medical buildings. Simple math is spurring hospital leaders to prepare. With total U.S. cases now doubling every three days, empty intensive care unit beds, needed by an estimated 5% of the sick, will rapidly fill. An Associated Press analysis of federal hospital data finds more than 7 million people age 60 and older — those most at risk of severe COVID-19 illness — live in counties without ICU beds.