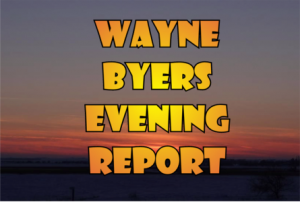 CSi Weather…
TONIGHT…Partly cloudy. Lows around 30. Southwest winds 5 to10 mph.
.FRIDAY…Sunny. Highs in the upper 40s. Southwest winds 5 to 15 mph.
.FRIDAY NIGHT…Increasing clouds. A 20 percent chance of light rain in the evening. Lows in the upper 20s. Southeast winds around 5 mph.
.SATURDAY…Mostly cloudy in the morning then clearing. Highs in
the lower 50s. Southwest winds around 5 mph shifting to the
northwest in the afternoon.
.SATURDAY NIGHT…Partly cloudy. Lows in the upper 20s.
.SUNDAY…Mostly sunny. Highs around 50.
.SUNDAY NIGHT…Partly cloudy. Lows in the mid 30s.
.MONDAY…Partly sunny. Highs in the mid 50s.
.MONDAY NIGHT…Partly cloudy. Lows in the mid 30s.
.TUESDAY…Partly sunny. Highs in the mid 50s.
.TUESDAY NIGHT…Decreasing clouds. Lows in the mid 30s.
.WEDNESDAY…Mostly sunny. Highs in the lower 50s.
Chances of light rain across the southern James River Valley Friday afternoon through Saturday morning.
Highs Friday will be in the upper 40s southern James Valley, to
the lower and middle 50s elsewhere.
For Sunday,  highs in the upper 50s to around 60.
Slight chances for rain mainly central Monday night through Tuesday. Highs are forecast to continue in the upper 50s to lower 60s Monday and Tuesday.
Bismarck   At his Thursday News Briefing, North Dakota Gov. Doug Burgum said the state will double the amount of COVID-19 tests in the coming days, a promise he delivered after one-fifth of the total positive tests were confirmed in the last 24 hours. State officials reported nine positive tests from Tuesday afternoon to Wednesday afternoon, raising the total number to 45. Those patients included two people in their 30s, four in their 50s, two in their 60s and one in their 70s. Burgum says he has formed a testing task force that will include help from the private second, including a Fargo company that has been providing testing materials to pharmacies around the world.
On Thursday  Burgum released modified operating practices and an emergency grant program for child care providers to help them through the COVID-19 crisis and ensure that child care services are available for health, safety and other lifeline workers. The governor also signed an executive order giving counties the option of mail ballot-only elections to protect public health during the coronavirus emergency.
The child care initiative is the result of a rapid planning process that began last weekend and involved the Department of Human Services (DHS), Department of Public Instruction and the Governor's Office with input from child care providers and other stakeholders.
DHS Executive Director Chris Jones said,"Access to child care is essential for health care professionals, first responders and other lifeline households during this crisis. Without it, our ability to meet basic health and safety needs will be severely constrained, which puts us all at risk.  These measures announced today will help sustain the child care sector through this crisis and ensure it has the capacity we need when our economy gets back on track."
The planning process had three objectives:
Protect the health of children, families and child care workers;
Provide child care for health, safety and other lifeline worker households; and
Help sustain the child care sector during the emergency and recovery,
The final initiative has three key elements:
Guidance on how child care providers can continue to safely serve children through modified operating practices. This includes precautions such as a limit of 10 people per room, a screening process for access to the provider and guidelines for meals and playtime.
A Child Care Emergency Operating Grant to cover extra operating costs associated with the modified practices and to sustain vital child care services now and during the COVID-19 recovery. These grants will be available to all child care providers licensed by the state who agree to prioritize children of health, safety and other lifeline households.
Added flexibility to allow school districts to help care for children in grades K-5 whose parents work in vital health, safety and lifeline services. The governor will be amending an earlier executive order to allow this type of child access to schools.
For additional details, see the Provider Resources section on the DHS website at http://www.nd.gov/dhs/info/covid-19/index.html.
Election flexibility provided
Thursday's executive order was developed in collaboration with Secretary of State Al Jaeger and Attorney General Wayne Stenehjem with input from North Dakota county auditors. The order ensures every eligible North Dakota voter can cast a ballot in June, while protecting the health and safety of voters and poll workers.
The order waives the requirement that counties must provide at least one physical polling location on primary election day. This will give counties the flexibility and local control to conduct the June 9 primary election by mail ballot only – if the county chooses to do so. Currently, 33 counties offer mail ballot voting in addition to the physical polling locations required by law. The state's 20 other counties also are eligible to conduct mail ballot voting.
Burgum sais, "All North Dakota citizens should be able to exercise their right to vote without risking their health.   We're also looking out for the safety and well-being of our poll workers, including many retirees who may have greater vulnerability to COVID-19."
Jamestown  (CSi)  Central Valley Health District will hold another News Briefing on the local COVID-19 response, on Friday March 27, 2020 at 2:30-p.m.  The briefing will be seen on CSi Cable 67, followed by replays.
Only local media agencies are invited, City Hall access to the public is not allowed.
Scheduled to speak:   Central Valley Health District, Jamestown Regional Medical Center, Sanford Health, Buffalo Bridges Human Service Zone (day care), Eventide Jamestown, Jamestown Area Chamber of Commerce, Job Service ND, City of Jamestown.
Jamestown (CSi)  The Jamestown City Council's Finance & Legal Committee
Building, Planning & Zoning Committee  Civic Center & Promotion Committee
Police & Fire Committee  Public Works Committee met in joint session on Thursday at City Hall.
POLICE & FIRE COMMITTEE
The Fire department ladder truck  update was given including the presentation  of a $25,000 check toward the purchase by the Volunteer Firefighters Association, proceeds from the annual pancake feed. Fire Chief Jim Reuther said the JBROS flea market raised $1,000 over two days, from customer donations.  Farmers Union Insurance also donated $10,000.
INFORMATIONAL: The second readings of Ordinances ( No. 1524, 1525, 1526, 1527, 1528 and 1519) "housekeeping," measures are scheduled for the April 6, 2020, City Council meeting.
A motion was made introducing the first reading of an ordinance to amend and re-enact Chapter 2 of the Code of the City of Jamestown pertaining to residency qualification for city employees.
BUILDING, PLANNING & ZONING COMMITTEE:
Recommended  was approving  the request from Anne Carlsen Center for a special use permit for a building to be located on property east of the Jamestown Regional Medical Center, consisting of 103,000 square feet.
It was questioned if a potential I-94 overpass may impinge on the land for a corridor,in the future which will be researched. Engineer Travis Dillman doesn't feel there will be  a problem being on the opposite side of any overpass.
The committee recommends approving the request from Fort Seward Reconstruction Board for a special use permit to operate a campground on Lots 3-6, plus ½ vacated alley, Block 44, Capitol Hill Addition, on the condition of an approved revised license agreement.
CIVIC CENTER AND PROMOTION COMMITTEE
The committee recommended  the Jamestown Tourism request for funds to repair/paint the Buffalo Monument to be funded by the Jamestown Tourism Capital Improvement Fund (Buffalo City Tourism Fund).
A $1,500 figure was presented from a contractor for masonry work.  Paint left over from a previous project will used.  Tourism Director Searle Swedlund also said a full painting project is anticipated in the future.
PUBLIC WORKS COMMITTEE
Recommended for approval was the plans and specifications and authorize the advertisement for bids for Seal Coat, Patching, Construction & Reconstruction District #20-41.  The project is estimated to cost about $1.5 million.
Consideration of the emergency protection policy for the City of Jamestown was forwarded to the June Public Works Committee meeting.
The committee recommends the City Council approve the bid award on the SRTS (The safe routes to schools Project) to LD Concrete, in the amount of $389,146.55, pending ND DOT concurrence.
City Engineer project updates were given.
Recycling collection update, and Garbage collection updates were given to the committee but not discussed.
Recommended for approval is a  Change Order No. 1, to Braun Intertec, on Jamestown Sanitary Landfill SW-213, Tier 2 Sampling Project, Title V Air Quality Permit, CWSRF Project No. 380808-08.
FINANCE & LEGAL COMMITTEE:
The City Council proclaimed April, 2020, as Fair Housing Month and urge all citizens to understand and exercise their right to equal housing opportunity
Separately, Jamestown Mayor Dwaine Heinrich has proclaimed March 31, 2020 as Equal Pay Day in Jamestown.  Equal Pay Day is the day that symbolizes when the typical woman working full time in the United States catches up to what a man was paid the previous year.
The committee recommends  the application for Renaissance Zone Incentives for up to a five (5) year, one hundred percent (100%) state income tax exemption and a one hundred (100%) five (5) year property tax exemption for Kevin D. & Colleen S. Koehn, (202 Lindwood Drive) pending approval by the State of North Dakota Department of Community Services.
The committee recommended approving the request by owners Richard and Lillian Dixon to deem unbuildable the parcel number 74-5621200 being underwater, and waive all special assessments in the amounts of $11,431.13 for the 2017 NW Watermain Replacement Project 17-61, $363.03 for the 15-41 project, and $11.81 for the 2007 Quiet Zone project, such costs to be paid by the City's Special Assessment Deficiency Fund. The motion to approve, died for the lack of a second.
Considered was the JSDC request to pay the JSDC's share of legal fees incurred by SEPA for the ND Soy vs SEPA lawsuit. The JSDC share through Feb 20, 2020 is $108,314.41. This does not include the GRE share of legal fees.   JSDC CEO Connie Ova explained that JSDC had approved and requests up to $110,000 total, with the City's share being $99,000 (90% City, 10% County), to be funded through the JSDC's share of City Sales Tax Fund.   Connie backgrounded the past history of the lawsuit, and expenses incurred by each entity.   The committee recommends approval.
The committee recommends for approval was the JSDC request to support Workforce Recruitment and fund the Career Builders (Loan Repayment) Reimbursement Program at $100,000 with the 80/20 City/County split, $80,000 being the City's share, to be funded through the City Sales Tax Fund.
INFORMATIONAL:  An update was given on Eagle Flats Apartments project update, by City Attorney Leo Ryan, who said the projects paperwork was moving forward.
INFORMATIONAL: The appointments to the Forestry Committee (1 at-large member open position and the NDSU member position) are scheduled at the April 6, 2020, City Council meeting.
The committee discussed a temporary moratorium  on the retail sale of alcoholic beverages.
City Attorney Leo Ryan is looking at language and amendments, in the draft, the item was moved to the Special City Council meeting agenda.
The meeting was shown live on CSi Cable 67, followed by replays.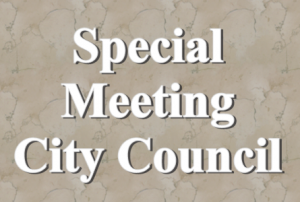 Jamestown  (CSi)   The Jamestown City Council met in Special Session Thursday at 5-p.m., Council Member Buchanan attended by phone.
The Council approved a Finance and Legal Committee recommendation, a temporary moratorium  on the retail sale of alcoholic beverages.
The action clears the way allowing alcohol sales with prepared  food from on sale restaurants.
The moratorium ends on May 4 unless extended by the Jamestown City Council.
A restaurant that has a valid alcohol license is able to  sell sealed bottles or cans of alcoholic beverages with meals it is delivering or providing for people to take home.
The moratorium requires delivery to be done by an "agent or employee" of the restaurant or package store. The employee and establishment would still be responsible for verifying the age of the person purchasing the items.
The City Council then approved the plans and specifications and to authorize the advertisement for bids for 2020 Seal Coat, Patching, Construction and Reconstruction District No. 20-41, the seven year rotational project this year
Council Member Phillips reminds residents to participate in the 2020 census sooner than later, by mail or phone.
Mayor Heinrich thanked citizens for conforming with changes and restrictions and social distancing with the COVID-19 Pandemic.  He urges all residents to continue, which will help slow the spread of the virus.
The meeting was shown live on CSi 67, followed by replays.
Valley City   On March 25, 2020, Valley City Mayor Dave Carlsrud issued two emergency orders to take immediate effect on Thursday, March 26.
Both orders were issued pursuant to the COVID-19 state of emergency declared by the Mayor earlier this month, and are believed necessary to promote social distancing, discourage unnecessary travel, and limit exposure of Valley City residents to the COVID-19 virus.  The orders will also assist local businesses that have been adversely impacted by the pandemic.
Under Emergency Order 2020-01, all transient/temporary merchant activity must cease for a period of 30 days.  The general penalty established by Valley City Municipal Code for any violation of a city ordinance is a fine of up to $1,500 and/or up to 30 days in jail.
Under Emergency Order 2020-02, the holder of a Valley City alcoholic beverage license will be permitted to serve beer and wine by curbside or home delivery, subject to certain restrictions depending on the class of license.  Licensees are encouraged to contact City Hall for clarification of their rights and responsibilities under the emergency order.  All federal, state, and local laws pertaining to delivery of alcohol including but not limited to delivery to minors, server training, and age identification requirements, remain in effect.
All city commission meetings, planning meetings, and the annual tax equalization meeting, are scheduled to be held electronically unless and until the state of emergency has been lifted.  These meetings will continue to be broadcast CSi Cable channel 68.  A public access phone line will be available and published in the near future.  Requests to listen to the electronic meeting in the commission chambers should be made in advance by calling 701-845-1700.  If you are preparing documents to present at any city meeting please call for instructions on how to submit electronically, or mail to PO Box 390, Valley City, North Dakota, 58072.  There will also be a dropbox at the north entrance of City Hall during regular business hours, 8:00AM – 5:00PM.
Individual and community efforts to help slow the spread of COVID-19 are greatly appreciated and the most effective tools in reducing local transmission.  Continue to keep your distance, wash your hands, limit travel and maintain healthy business operations and work environments.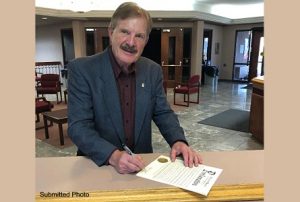 Jamestown  (AAUW)  Jamestown Mayor Dwaine Heinrich proclaimed March 31, 2020 as Equal Pay Day in Jamestown. Equal Pay Day is the day that symbolizes when the typical woman working full time in the United States catches up to what a man was paid the previous year.
Submitted Photo
According to the most recent U.S. Bureau of Labor Statistics, ND women working full time, year-round in 2018 typically earned 73.9 percent of what men earned, indicating little change or progress in pay equity in the past 50 years.   That ranks North Dakota as 47th in the nation as having the largest pay gap for women.
Nationally, according to the U.S. Census Bureau, the report shows that in 2018, women in the U.S. received just 82 cents for every dollar paid to a man.  Women of color often face a wider gap: Compared to white men, Black women make 62 cents on the dollar, and Latinas make 54 cents on the dollar.
Jamestown AAUW President, Debbie Alber, says, "The Jamestown AAUW organization has been working to try to close that pay gap.  Jamestown AAUW has been involved in educating young women about careers in Science, Technology, Engineering and Math with the annual Tech Savvy event that is held in March at the University of Jamestown. Careers in STEM occupations are typically well paid and male dominated, with the national average salary for these jobs sitting at $87,000.  Tech Savvy is trying to change that demographic."
At the current rate, the gender pay gap will not close until 2106. In 2018, AAUW announced a bold pledge to train 10 million women in salary negotiation by 2022.  Jamestown AAUW had to cancel a Work Smart Salary Negotiation Training in Jamestown that was scheduled for April 2 due to the pandemic, but will reschedule it sometime in the future.
AAUW will not wait for policies and employer culture alone to determine when we reach parity. AAUW members are working to empower women nation-wide with skills to effectively negotiate their salary and benefits and become agents of change in their communities.  Please consider celebrating Jamestown's Equal Pay Day by taking the free online Work Smart course at https://salary.aauw.org/ and continue to urge your legislators to make improvements to ND equal pay laws so that fair pay is an accessible reality for everyone.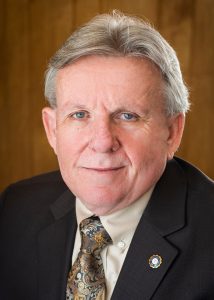 Bismarck – The North Dakota State Board of Higher Education (SBHE) chose Dr. Douglas Jensen as the seventh president of Bismarck State College. He will begin his position on July 1, 2020 following the June 30 retirement of current president Dr. Larry C. Skogen.
The board interviewed three finalists at their meeting on March 26. The meeting, as well as the interviews, were held remotely and livestreamed following state and federal recommendations for distancing during the COVID-19 pandemic.
Dr. Jensen comes from Rock Valley College (RVC) in Rockford, Ill., where he has been president since 2016. Before arriving at RVC, Dr. Jensen served as president for the Alabama Technology Network (ATN) in the Alabama Community College System, and Vice President of Economic Development/Chief Executive Officer (CEO) for the Advanced Technology Center (ATC) for Westmoreland County Community College in Youngwood, Pa. He worked at Northcentral Wisconsin Technical College in Wausau, Wis., as the Chief Academic Officer, at Northeast Wisconsin Technical College in Green Bay, Wis., and Community College of Allegheny County in Pittsburgh, Pa. Dr. Jensen received a Doctorate of Education from Edgewood College in Madison, Wis.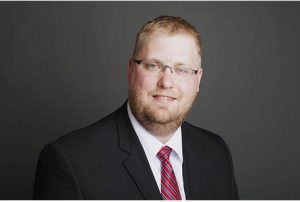 Bismarck  (CSi)  — North Dakota  Insurance Commissioner Jon Godfread has submitted 380 signatures from qualified electors throughout North Dakota to the Secretary of State's office.  Once the petition signatures are certified, Godfread will officially be placed on the June 9, 2020, Primary ballot as a candidate for Insurance Commissioner. The statutory requirement for ballot access in North Dakota is 300 signatures.
Godfread says,"I'm humbled by the outpouring of support from friends and neighbors across the state, who rallied during this challenging time to safely collect signatures on my behalf in just one week.  We are pleased to be headed to the election in June and look forward to the campaign."
BISMARCK, N.D. (AP) — The coronavirus pandemic has law enforcement agencies and emergency responders in North Dakota taking steps to keep themselves and the people they serve safe. Burleigh County Sheriff Kelly Leben says jail programs and in-person visitation have been cut and the usual face-to-face attorney visits are now done behind glass. The state Department of Corrections and Rehabilitation has suspended all contact visitation at its facilities. And, the Bismarck Tribune says the Mandan Police Department is pushing officers and staff to wipe down squad cars and work areas, limit the number of people that respond to a call and try to handle minor calls over the phone.
In world and national news…
WASHINGTON (AP) — President Donald Trump says that federal officials are developing guidelines to rate counties by risk of virus spread. Trump wants to begin easing nationwide guidelines meant to stem the coronavirus outbreak. In a letter Thursday to the nation's governors, Trump says the new guidelines are meant to enable state and local leaders to make "decisions about maintaining, increasing, or relaxing social distancing and other measures they have put in place." Trump has been seeking for days to determine how to contain the economic fallout of the guidelines issued by his administration as well as local leaders to slow the tide of infections. States would still have authority to set restrictions.
WASHINGTON (AP) — House Speaker Nancy Pelosi is forecasting quick bipartisan approval of the massive $2.2 trillion coronavirus economic relief bill approved by the Senate. The Senate unanimously passed the bill late Wednesday. Pelosi says the House will vote on the package Friday and she expects it will pass with "strong bipartisan support." The package comes as fresh evidence emerges that the U.S. is sinking into recession. The government on Thursday reported 3.3 million new weekly unemployment claims, four times the previous record. President Donald Trump has implored lawmakers to finish the package so he can sign it into law.
NEW YORK (AP) — Stocks Thursday were rising more than 4% Thursday, putting the market on track for its first three-day rally in six weeks, even as the astonishing scale of the downturn slamming the economy because of the coronavirus becomes more apparent. Nearly 3.3 million Americans applied for unemployment benefits last week, shattering the prior record set in 1982. The outbreak has happened so suddenly that the report is one of the first to show how much economic pain it's creating. The S&P 500 has rallied 15% since Monday on expectations Congress would pass an unprecedented rescue package for the economy. The bill cleared the Senate late Wednesday.
WASHINGTON (AP) — Officials in the nation's capital are lashing out at the $2.2 trillion coronavirus economic relief package moving through Congress, saying it cheats Washington, D.C., of more than $700 million. The bill was approved by the Senate Wednesday night and should face a vote in the House of Representatives on Friday. It classifies the District of Columbia as a territory rather than a state. It stipulates that Washington, along with five other U.S. territories, would divide $3 billion by population, meaning the District would receive about $500 million. That's less than half the minimum $1.25 billion guaranteed to each state.
DETROIT (AP) — Ford, Fiat Chrysler, Honda and Toyota took steps Thursday to restart North American factories that have been closed to protect workers from the coronavirus. The plants would reopen in early or mid-April, restoring the largest source of cash for automakers that generally book revenue when they ship vehicles to dealerships. Auto companies, like other businesses, are trying to manage their way through the coronavirus crisis, which has forced factories to close amid employee concerns that they could catch the virus while working close to others at factory work stations.
(AP)  The human and economic toll of the lockdowns against the coronavirus mounted Thursday as India struggled to feed the multitudes, Italy shut down most of its industry, and a record-shattering 3.3 million Americans applied for unemployment benefits in a single week. While world leaders held a virtual summit to grapple with how long to keep the global economy at a standstill to help flatten the rising curve of COVID-19 cases, the damage so far was coming into acute focus.
(AP)  The head of the World Health Organization has warned G20 leaders that "without aggressive action in all countries, millions could die" from the new coronavirus outbreak. WHO Director-General Tedros Adhanom Ghebreyesus spoke in a video message to the leaders of the world's top powers. He said "only time will tell" what the full economic, political and social fallout will be. But Tedros called the pandemic "a global crisis that demands a global response." He noted "sacrifices" made by some countries including "drastic social and economic restrictions" like shutting schools and businesses and urging people to stay home.