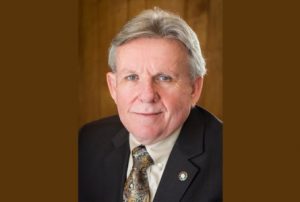 Bismarck  – The North Dakota State Board of Higher Education (SBHE) chose Dr. Douglas Jensen as the seventh president of Bismarck State College. He will begin his position on July 1, 2020 following the June 30 retirement of current president Dr. Larry C. Skogen.
The board interviewed three finalists at their meeting on March 26. The meeting, as well as the interviews, were held remotely and livestreamed following state and federal recommendations for distancing during the COVID-19 pandemic.
Dr. Jensen comes from Rock Valley College (RVC) in Rockford, Ill., where he has been president since 2016. Before arriving at RVC, Dr. Jensen served as president for the Alabama Technology Network (ATN) in the Alabama Community College System, and Vice President of Economic Development/Chief Executive Officer (CEO) for the Advanced Technology Center (ATC) for Westmoreland County Community College in Youngwood, Pa. He worked at Northcentral Wisconsin Technical College in Wausau, Wis., as the Chief Academic Officer, at Northeast Wisconsin Technical College in Green Bay, Wis., and Community College of Allegheny County in Pittsburgh, Pa. Dr. Jensen received a Doctorate of Education from Edgewood College in Madison, Wis.