PARIS (AP) — After its loss to Bayern Munich in the Champions League final last month, PSG returns to domestic duties Thursday with a tricky game at Lens. PSG is missing seven important players including Neymar and Kylian Mbappé. The pair has been ruled out alongside Keylor Navas, Mauro Icardi, Angel Di Maria, Leandro Paredes and Marquinhos. All seven players have tested positive for COVID-19. To compensate for their absence, coach Thomas Tuchel said he could bring up some members of the U19 team. Tuchel has asked for patience, saying, "It's important that we play in a humble and serious way, but that people don't expect too much from us."
UNDATED (AP) — Leaders of six state legislatures in the Big Ten footprint have sent a letter to Commissioner Kevin Warren asking the conference to reconsider its decision to cancel the fall football season.
The letter is written on the letterhead of Michigan House Speaker Lee Chatfield and also signed by statehouse leaders from Iowa, Minnesota, Ohio, Wisconsin and Pennsylvania.
The Big Ten, and Warren in particular, have received strong pushback since the conference announced that university presidents voted to push back football and other fall sports until the second semester because of the coronavirus pandemic. Meanwhile, Baylor became the third Big 12 team to postpone its scheduled season opener this week because of the coronavirus. The Bears were supposed to open at home Saturday against Louisiana Tech, but the visiting school announced that it would not be able to play because of a number of recent positive COVID-19 tests.
ROME (AP) — FIFA president Gianni Infantino has met with Italian Premier Giuseppe Conte to discuss bringing back fans to soccer stadiums amid the coronavirus pandemic. Infantino says it was the first of several meetings planned with government leaders. Infantino says: "Obviously soccer without fans isn't the same thing. But health is the most important thing. We have to see what happens now during this period that we're starting to live in contact with other people again." Italian soccer matches have been closed to fans since the country was ordered into a strict lockdown in March. The next Serie A season starts in 10 days.
Previously…
Mississippi fans can have their faces in the stands for a price even if they can't get into the games.
The school is selling fans cutouts with photos of themselves for $55. They'll be placed in the stands for football, soccer and volleyball games.
Fans must wear Ole Miss attire in the photos. Attendance will be limited to 25% of capacity for football games at Vaught-Hemingway Stadium because of COVID-19.
The first 500 orders for football games will be placed behind the goalposts. The rest will be placed throughout the lower bowl of the stadium.
___
Table tennis events will return in China in November.
The International Table Tennis Federation says World Cup events for men and women will be held in China after the country took over hosting duties from Germany and Thailand.
The Chinese table tennis federation says "we are able to come out from the darkness and to celebrate our return to the table."
The ITTF froze the world rankings in April when all international competitions were postponed or canceled because of the coronavirus pandemic.
The 16 top-ranked men and women will compete at the ITTF Finals. World Cup events will have 20-player lineups of no more than two from each country.
Previously
UNDATED (AP) — Oakland Athletics right-hander Daniel Mengden has tested positive for the coronavirus and is quarantined at home in Houston. He received the result that forced Oakland and Major League Baseball to postpone four games this week.A's general manager David Forst said that Mengden is asymptomatic and was placed on the 10-day injured list. The A's don't know how Mengden contracted the coronavirus.
MLB said the A's will resume their schedule on Friday.
CHARLOTTE, N.C. (AP) — NASCAR has decided it will not grant COVID-19 relief during the playoffs, meaning a positive coronavirus test will end a driver's championship bid.
The playoffs begin Sunday at Darlington Raceway in South Carolina without a safety net for the 16 participants during the pandemic. It's up to each driver to protect themselves from COVID-19, understanding there is no cushion for missing a race.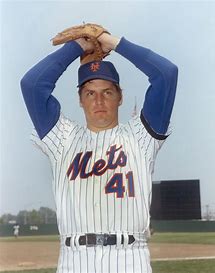 NEW YORK (AP) — New York Mets pitching great Tom Seaver has died at 75. Seaver died Monday from complications of Lewy body dementia and COVID-19. The Hall of Famer's family announced in 2019 he had dementia. Seaver was one of the greatest pitchers of his generation and the resplendent star of the Miracle Mets 1969 championship team. He was a classic power pitcher who won 311 games. Former Mets catcher Mike Piazza says Seaver "will always be the heart and soul of the Mets." After retirement, Seaver tended to his Northern California vineyard. Tom Seaver was 75.
— A three-day exhibition tennis tournament ahead of next year's Australian Open has been canceled due to expected COVID-19 restrictions in Melbourne. The Kooyong Classic was to be held in the week before the January 18 to 31 Australian Open.
Previously…
The NFL has updated its game day protocols by requiring every coach and staff member in the bench area to wear a mask and reducing the size of each team's travel party. Owners also will have to follow COVID-19 testing requirements to gain access to the locker room, field or team charter.
Saturday's Kentucky Derby is being run without any fans in attendance.
U.S. Open
The Associated Press has learned that seven entrants have been placed under stricter COVID-19 protocols after contact with the only athlete to test positive for the coronavirus at the tournament. The seven include Richard Gasquet, Grégoire Barrère and Ysaline Bonaventure, each of whom played on Tuesday. One of the seven is Kirsten Flipkens, who was scheduled to compete on Wednesday.
Contact tracing determined there were seven players who potentially could have been exposed to COVID-19 by Benoit Paire who was taken out of the draw Sunday because of his test result.
UNDATED (AP) — Thursday's game between the Seattle Mariners and visiting Oakland Athletics has been postponed, wiping out the entire three-game series. The decision allows for additional testing and contact tracing after a member of the Athletics' organization tested positive for the coronavirus.
Major League Baseball says the series will be made up with a doubleheader in Seattle on Sept. 14 and another in Oakland on Sept. 26.
Previously
SEATTLE (AP) — MLB announced that the first two games of Oakland's series at Seattle have been postponed to allow for additional testing and contact tracing after a member of the Athletics' organization tested positive for the coronavirus. The positive test already caused the postponement of Oakland's game Sunday against the Houston Astros. Now games against the Mariners on Tuesday and Wednesday are being put off. The A's are also scheduled to play at Seattle on Thursday.
BRUSSELS — The European Union is joining the COVID-19 vaccine alliance COVAX with the aim of helping to provide access to any future vaccine for people in countries that might not be able to afford it.
The EU's executive arm, the European Commission, announced Monday that it was contributing 400 million euros ($478 million) to support the scheme.
Commission President Ursula von der Leyen said the aim is to work together "in purchasing future vaccines to the benefit of low and middle income countries. I'm confident this will bring us closer to our goal: beating this virus, together."
But the commission refused to say whether it wants to use COVAX as another means to secure access for relatively-wealthy Europe to any future vaccine.
Activists warn that without stronger attempts to hold political, pharmaceutical and health leaders accountable, any vaccines that might be developed could be hoarded by rich countries in a race to inoculate their populations first.
Champions League quarterfinalist Atalanta says three of its players have tested positive for the coronavirus.
The Serie A team says in a brief statement that all three players are asymptomatic after the preseason tests and have been isolated.
Reserve goalkeeper Marco Sportiello was the only Atalanta player who tested positive during the lockdown earlier this year.
The Italian league starts Sept. 19.
TOKYO (AP) — The Olympic flame is going on display in Tokyo. The flame arrived in Japan from Greece in March and has been largely hidden away since the Tokyo Olympics were postponed until next year because of the COVID-19 pandemic. It will be on display at the new Japan Olympic Museum for at least the next two months. Visitors can only enter the museum with a reservation. Organizers and the International Olympic Committee say the games will open on July 23, 2021. But they have not revealed any details about how 15,400 Olympic and Paralympic athletes plus staff and technical officials will be safe in Tokyo.
LOUISVILLE, Ky. (AP) — The fastest two minutes in sports will also be the quietest in Kentucky Derby history. Churchill Downs scraped plans to have 23,000 physically distanced, masked fans at Saturday's rescheduled Triple Crown race due to the rise in coronavirus cases. It will be the first time spectators will not be allowed to attend the race. That means no iconic scene of thoroughbreds rounding the first turn before packed grandstands beneath the Twin Spires. No sea of women in big, colorful hats or men in bright suits, many sipping mint juleps with Kentucky's famous bourbon while cheering the Run For The Roses.
AUBURN, Ala. (AP) — Auburn expects to return to practice Monday minus 16 players sidelined after positive COVID-19 tests. Coach Gus Malzahn said Sunday night that the Tigers had five positives early in the week and four more after additional testing Thursday. With contact tracing, seven others who had close contact with them face a mandatory 14-day quarantine. Malzahn said players didn't want to attend meetings Thursday after the police shooting of Jacob Blake in Kenosha, Wisconsin. Players who test positive must stay isolated for 10 days followed by a seven-day reacclimation process. The Tigers are scheduled to open the season on Sept. 26 against Kentucky.
HOUSTON (AP) — The Oakland Athletics have had one member of their organization test positive for the coronavirus, causing Sunday's game against the Houston Astros to be postponed. The finale of the three-game series in Houston was called off hours before the scheduled first pitch. The A's said the team conducted testing and contact tracing for the entire traveling party and would self-isolate in Houston with recommended safety precautions in place. The Astros beat the Athletics on Saturday night for a doubleheader sweep. The doubleheader was scheduled after the A's and Astros decided not to play Friday night to raise awareness of racial inequality in the wake of the police shooting of 29-year-old Jacob Blake, a Black man, in Wisconsin. COVID-19 testing has now postponed 38 games.
Previously
Cycling's governing body has relaxed its COVID-19 exclusion rules on the eve of the Tour de France opening stage following complaints from teams that feared their riders would be unduly excluded from the race. After meeting with team officials, the UCI said Friday that a team won't be automatically sent home if two of its riders test positive for the virus as was initially planned. According to the revised protocol, it will be up to Tour de France organizers to decide whether to throw a whole team out of the race.
VIRGINIA WATER, England (AP) — The European Tour is heading to Cyprus for the first time. Back-to-back events will be held in Paphos as part of the tour's reshaped schedule for 2020. There will be no fans for the Cyprus Open from Oct. 29-Nov. 1 and the Cyprus Classic from Nov. 5-8. It continues the tour's policy of staging successive tournaments in geographical clusters to reduce the need to travel amid the coronavirus pandemic. The Scottish Championship has also been added to the schedule and will take place from Oct. 15-18. It extends the tour's second U.K. Swing to a fourth tournament. The Irish Open, the Scottish Open and the BMW PGA Championship will held in successive weeks before that.
North Carolina athletic director Bubba Cunningham says the school will begin football and other fall sports without fans at home because of the pandemic.
In an open letter to fans Friday, Cunningham says the restriction will last through September for football, men's and women's soccer, field hockey, volleyball and cross country. In addition, tailgating won't be allowed on campus.
"This decision … was the only way we could move forward with competition," Cunningham says. "Our student-athletes want to play, and we must do so as safely as possible.
Cunningham says the hope is to potentially allow some fans in October, though that would potentially come only after school officials and medical experts evaluate safety conditions. He also says school officials "remain hopeful that we will be able to safely cheer together in large groups again this season."
The school has canceled all in-person undergraduate classes in favor of online-only instruction after multiple coronavirus clusters on campus since students returned for the fall semester.
Roma has canceled its opening preseason training session as a precautionary measure after a third player tested positive for the coronavirus.
Right back Bruno Peres says on Instagram he has tested positive. He adds that he's well and has no symptoms.
Roma goalkeeper Antonio Mirante and winger Carles Pérez previously tested positive.
Two Roma youth team players also have COVID-19.
The club says it will perform another round of virus tests on Saturday before deciding whether or not to go forward with training.
Serie A is scheduled to start Sept. 19.
Union Berlin plans to celebrate its stadium's 100th birthday by playing in front of supporters for the first time since the coronavirus pandemic broke.
The Bundesliga club says it will host Nuremberg in a pre-season friendly on Sept. 5 and that up to 5,000 people can attend. Hygiene measures will apply.
Tickets are only available to club members older than 12 and will be issued after a draw. Tickets will be personalized "in order to ensure legally-required tracking of visitors."
Those attending will need to wear a mask until reaching their allocated seat and they will need to put it on again when leaving.
The game will take place 100 years after then-German champion Nuremberg played Union in the first match at the Stadion An der Alten Försterei in Köpenick on Aug. 7, 1920.
An upcoming Formula One race in Italy could be open to 3,000 fans.
Tuscany region president Enrico Rossi says local health authorities have approved limited spectators for the Tuscan Grand Prix on Sept. 13.
Rossi tells the Gazzetta dello Sport "the circuit contains three big tribunes that are well spaced apart so the limit of 1,000 people per the national rules on public events can reasonably be considered as the capacity limit for each tribune."
Official government approval is expected by Saturday.
Fans will have their temperature taken upon arrival and be asked to observe social distancing procedures and wear masks if it is approved.
The only spectators at the Italian GP in Monza a week earlier will be 250 specially invited health workers.
A player has tested positive for the coronavirus ahead of a women's tennis tournament in Prague.
Tournament director David Trunda says the unidentified player was isolating in her hotel room and will be re-tested. Trunda says the player didn't meet any other participants in the tournament.
All 150 players are tested on arrival and have to wait in their hotel rooms for the results.
The event is for players who would have been at the U.S. Open qualifying tournament. It opens on Saturday.
U.S. Open qualifying was canceled this year because of the coronavirus pandemic.
The International Judo Federation says it is restarting events which should feed into qualifying for the Tokyo Olympics.
International judo events started to be affected by the coronavirus in February when Chinese teams withdrew from competing in Europe. Cancellations began in March.
The governing body says World Judo Tour events will be organized in Budapest, Hungary, in late-October and Tokyo in December.
The IJF says the events "aim to offer qualification points for the Tokyo 2021 Olympic Games."
Some continental-level competitions are also planned later in 2020.
Previously…
(Minneapolis)   The Minnesota Vikings have decided not to allow fans to attend games at US Bank Stadium for the first two games of the season. The Vikings are set to host the Packers on September 13th and the Tennessee Titans on September 27th.
Read More: Vikings Make Decision On In-Person Attendance For First Two Weeks |
KINGSTON, Jamaica (AP) — Jamaica's Minister of Health says legendary sprinter Usain Bolt has tested positive for the novel coronavirus.
Bolt said he's trying to be responsible and will stay indoors and self-quarantine. He said he has no symptoms.
The world record holder in the 100 and 200 meters retired in 2017.
UNDATED (AP) — Penn State linebacker Micah Parsons and Oregon tackle Penei Sewell are among 11 players selected to The Associated Press preseason All-America first-team team who will not be playing this fall. Voters considered all Division I players, even those who had already opted out of the season or whose teams had postponed football. The results show just how much star power will be missing from this pandemic-altered college football season. Another 12 second-team All-Americans will not be playing in the fall, including Ohio State quarterback Justin Fields.
KINGSTON, Jamaica (AP) — Jamaica's Minister of Health says legendary sprinter Usain Bolt has tested positive for the novel coronavirus. Minister Christopher Tufton says Bolt is aware of the results and his recent contacts are being traced. Bolt said he's trying to be responsible and will stay indoors and self-quarantine. He said he has no symptoms. The world record holder in the 100 and 200 meters retired in 2017.
SAN FRANCISCO (AP) — The San Francisco 49ers will play their season opener without fans in attendance because of the COVID-19 pandemic. The team says after consulting with local officials that the Sept. 13 game against Arizona at Levi's Stadium will be played without spectators. The team said it would work with state and county officials to determine whether it will be safe to allow fans to attend games later this season.
KNOXVILLE, Tenn. (AP) — Tennessee will be selling tickets for approximately 25% of the seats at Neyland Stadium this season. The stadium has a capacity of 102,455, counting everybody in the building, which could mean around 25,000 fans. The Volunteers' first home football game is Oct. 3 against Missouri. Athletic director Phillip Fulmer says he empathizes with the thousands of fans who won't get to experience a game day in Neyland Stadium this season. But Fulmer says the circumstances are beyond the university's control and it's important for Tennessee to do its part to keep people healthy. School officials will start contacting donors and season ticket holders on Thursday with a 48-hour window to decide.
FRANKFURT. Germany (AP) — Germany coach Joachim Löw has made three new call-ups for upcoming Nations League games against Spain and Switzerland. They are his team's first matches in almost 10 months due to the coronavirus pandemic. Left back Robin Gosens (26) of Italian side Atalanta, midfielder Florian Neuhaus (23) of Borussia Mönchengladbach, and goalkeeper Oliver Baumann (30) of Hoffenheim were called up for the first time Tuesday. Löw has opted to rest most of Bayern Munich and Leipzig's players after their involvement in the Champions League closing stages. Germany is to play Spain in Stuttgart on Sept. 3, three days before it plays Switzerland in Basel. Löw's team is to begin training in Stuttgart on Monday.
Previously…
LONDON (AP) — Formula One has added four more races to this year's calendar and says "a limited number of fans" will be able to attend some of the remaining events in the pandemic-disrupted season. Races in Turkey, Abu Dhabi and two in Bahrain will take place in November and December to complete the heavily reshaped calendar. It takes the number of races in the season to 17. The Turkish Grand Prix will take place on Nov. 15. Bahrain will stage back-to-back races on Nov. 29 and Dec. 6. The season will finish with the Abu Dhabi Grand Prix on Dec. 13.
UNDATED (AP) — The New York Mets will resume play with a doubleheader against the Marlins on Tuesday.
The Mets are able to resume their schedule after no additional members tested positive for COVID-19 since the team learned of two infections that caused four games to be postponed last week.
The Mets will make up their weekend Subway Series against the crosstown Yankees with doubleheaders on Friday and Sunday at Yankee Stadium and a single game on Sept. 3 at Citi Field.
UNDATED (AP) —The lab used by the NFL for COVID-19 tests says an isolated contamination caused 77 "most likely false positive results."
In a statement, BioReference Laboratories says the test results on Saturday were contaminated during preparation at its lab in New Jersey.
Eleven teams were affected, and the tests were reexamined and found to be false positives. The lab says all "individuals impacted have been confirmed negative and informed."
The Miami Dolphins will allow up to 13,000 socially distancing fans to attend their home opener against Buffalo on Sept. 20. The decision divided political leaders and upset the Bills' coach.
The Baltimore Ravens won't have any fans at home games for the first part of the upcoming season because of the coronavirus pandemic. The team had outlined a plan to accommodate a crowd of 7,500, but decided against it "based on the recommendations of public health experts."
Previously…
Iowa will drop four sports programs as part of the athletic department's response to a projected loss of $100 million in revenue because of the pandemic. Men's gymnastics, men's tennis, and men's and women's swimming and diving will be discontinued after the 2020-21 academic year. The Big Ten's decision to postpone football and other fall sports until the spring will create an overall budget deficit between $60-$75 million this year. Iowa is the second school in a Power Five conference to drop sports. Stanford announced last month that it would eliminate 11 sports.
Nebraska is putting 51 athletic department employees on furlough and all others will take a 10% pay cut in response to the budget crisis caused by the coronavirus pandemic.
The furloughs and pay cuts will be in effect from Sept. 1 through Dec. 31.
"The postponement of the fall sports season, and specifically the football season, has put us in the position of making some very difficult decisions that impact every member of our staff," athletic director Bill Moos said. "In my three decades as an athletic director, I have always said that people are our most valuable resource and there is no question that is true here at Nebraska. These are outstanding staff members and great people, and that is what makes this a particularly tough day."
The measures are in addition to department cuts announced in June that included a 10% reduction in overall expenses for the 2021 fiscal year, no merit raises and the elimination of 17 jobs. In total, staffing decisions are expected to result in a savings of about $3 million.
Appalachian State's football team is returning to practice Friday after pausing workouts because of a coronavirus cluster.
In a statement, athletics director Doug Gillin said the team will return to work in small groups or "pods." The program is also implementing "more stringent capacity limits" on shared facilities such as the locker room or weight room.
The school said Tuesday night there have been active cases for seven students and four staffers associated with the team. Gillin's statement Friday said the team went through scheduled testing on Wednesday before the school cleared the way for a return to workouts.
The Southeastern Conference has modified its previously announced requirements for COVID-19 testing.
The league has outlined specific cardiac evaluation requirements from its initial report and will have a third, rapid test close to competition for sports with a high risk of close contact.
The SEC's Return to Activity and Medical Guidance Task Force has now specified the cardiac evaluation would mandate a troponin level, electrocardiogram, echocardiogram and a medical evaluation by a physician.
The University of Louisiana-Monroe has paused football practices because of nine new positive COVID-19 tests earlier this week, athletic director Scott McDonald said Friday.
McDonald says ULM hopes to resume practice by early next week as soon as ongoing testing indicates it is safe to do so.
"We fully anticipated an increased exposure to COVID-19 with the reopening of campus, the beginning of the fall semester as well as uptick in related off-campus activities," McDonald said. "We also knew that we would have to work to create a modified student-athlete bubble once classes and on-campus activities resumed this month.
"We'll await the latest round of test results while continuing to monitor our quarantined and isolated student-athletes."
ULM officials say the school has administered 1,404 virus and antibody tests combined to athletes and staff across all sports since mid-June. So far, 34 total tests have been positive. The Warhawks football team is slated to open its season Sept. 5 at Troy.
"We're fully aware that we're managing a fluid situation," ULM coach Matt Viator said. "While disappointed, we realized that the suspension of practice was a real possibility sometime this preseason. … Our team remains optimistic that we'll be able to safely compete this fall."
The Detroit Lions say they will not have fans at their first two home because of the COVID-19 pandemic.
The team also announced Friday that parking lots near the stadium and businesses within the indoor facility will be closed when Detroit hosts the Chicago Bears on Sept. 13 and the New Orleans Saints on Oct. 4.
The Lions may allow spectators to watch their game at Ford Field on Nov. 1 against the Indianapolis Colts.
There will be no fans for the Denver Broncos' season opener against the Tennessee Titans on Monday night Sept. 14 because of the COVID-19 crisis.
The Broncos said Friday they hope to have fans at subsequent games. The team has sold out every home game since the 1960s.
The Broncos have been working with the Colorado governor's office, using computer-generated plans that include up to 20,000 fans at Empower Field at Mile High.
But the team said having an empty stadium for the opener was the "responsible thing to do right now for our community."
Vanderbilt has canceled Friday's practice after some positive COVID-19 test results.
The private Southeastern Conference university is not sharing the number of positive results. But Vanderbilt issued a statement noting the university's ongoing testing procedures has "positive COVID-19 test results."
Vanderbilt says it is working closely with its Public Health Command Center and other health officials assessing potential close contacts and advising on additional steps. But Vanderbilt cites federal student privacy law in not disclosing information that could identify any student who has tested positive.
SEC schools started practice Monday with the league set to start a 10-game, league-only season Sept. 26.
French league clubs Monaco and Lens both say one of their players has tested positive for the coronavirus.
Monaco did not name the player but says he is recovering and that the club has informed league officials.
Monaco is scheduled to play at home against Reims on Sunday in the opening weekend of the season.
Lens defender Jonathan Clauss has also tested positive for the virus. Lens coach Franck Haise says Clauss is showing no symptoms and is in isolation from the rest of the squad.
Newly-promoted Lens is also in action on Sunday. The club will travel south to play Nice.
The World of Outlaws is "ramping up" its COVID-19 protocols following an outbreak after last weekend's event at Knoxville, Iowa.
The sprint car series confirmed "several drivers and crew members have tested positive for COVID-19" following the Saturday night main event won by suspended NASCAR driver Kyle Larson.
Daryn Pittman, Tori Knutson and Paul McMahan all confirmed they had tested positive for the coronavirus. Kraig Kinser Racing and Roth Motorsports said team members had tested positive and Knoxville Raceway said one of its employees had tested positive.
Series officials urged anyone at the track who had come into contact with those infected to get tested. Several other participants and family members tested positive following that notification.
Fans were allowed at the races last weekend and also took part in autograph sessions. WoO says it will be reverting to the initial protocols in place when the series resumed racing earlier in the pandemic. Among the tightened restrictions will be closing the pit area to fans until further notice.
The World of Outlaws says all affected parties must quarantine until medically cleared to return to the track. Drivers racing for season-long points now unable to race because of the positive test will receive points based on their average finish for the season until they are able to return.
Previously
UNDATED (AP) — The New York Mets are the latest major league team to see their schedule altered because of the coronavirus.
MLB says two members of the Mets organization have tested positive for COVID-19. That has forced the postponement of their games Thursday in Miami and Friday against the New York Yankees. Major League Baseball says the postponements are "out of an abundance of caution and to allow for additional testing and contact tracing to be conducted."
— Marlins shortstop Miguel Rojas has become the first player sidelined by the team's coronavirus outbreak to return. Rojas last played on July 26, when the virus spread so widely among the Marlins that their season was suspended for eight days.
— Pittsburgh Pirates President Travis Williams has tested positive for COVID-19 and says he is "on the road to recovery." He says he knows of no other positive tests within the organization. He said in a statement Thursday he began feeling symptoms Monday night. He said he has started isolating and is getting further tests. Williams says the team has begun tracing to identify anyone with whom he may have been in contact.
UNDATED (AP) — Miami Marlins shortstop Miguel Rojas has become the first player sidelined by the team's coronavirus outbreak to return. He was activated before Thursday night's game against the New York Mets. Rojas last played on July 26, when the virus spread so widely among the Marlins that their season was suspended for eight days. Partly because of the outbreak, the Marlins have made 71 roster moves since the season began July 24, and another flurry is coming.
Right-hander Sixto Sánchez, the team's top prospect, and outfield prospect Jesús Sánchez are expected to be called up to make their major league debuts this weekend.
UNDATED (AP) — Georgia State freshman quarterback Mikele Colasurdo will not be able to play this season after being diagnosed with a heart condition related to COVID-19.
Colasurdo announced the diagnosis Thursday on his Twitter account, depriving the Panthers of a top prospect who enrolled in the spring and was expected to contend for the starting position.
Georgia State is looking to replace Dan Ellington, who started the past two seasons and led the team to a memorable upset of Tennessee in the 2019 opener. The Panthers finished 7-6, losing to Wyoming in the Arizona Bowl.
In other college football news:
— Notre Dame announced five football players have tested positive in two rounds of coronavirus testing this week. The athletic department said the football program decided to test twice this week in light of the university's decision Tuesday to move to remote learning because of a COVID-19 outbreak on campus. The Fighting Irish did not practice for a second straight day.
— West Virginia's season opener against Eastern Kentucky on Sept. 12. will be held without fans because of the pandemic. The school said in a statement only essential game operations personnel and families of the players and football staff will be allowed to attend. West Virginia's Big 12 home opener is Oct. 3 against Baylor.
— Six UConn football players have tested positive for the new coronavirus, leading the school to suspend all team activities on Thursday. UConn canceled its football season this month, but the team still had been practicing on Tuesdays and Thursdays and doing weight training on Mondays, Wednesdays and Fridays.
Previously
UNDATED (AP) — The NFL says it will consult an advisory committee made up of former coaches, general managers and players on such issues as postponing, moving or even canceling games this season due to the coronavirus pandemic.
The league will consider playoff games in a bubble environment, noting that "all options are on the table."
The league sent game-day and travel protocols to the 32 teams this week. The extensive in-stadium specifics include rules for the field, sidelines, locker rooms, tunnels, entrances and training rooms.
— Notre Dame canceled its Wednesday football practice and might take Thursday off, The decision is in response to the school's decision to go to online classes because of a coronavirus outbreak on campus with 150 students have tested positive.
— Wake Forest all-conference wide receiver Sage Surratt has opted out of the coming season to prepare for the NFL draft amid the coronavirus pandemic.
Braves outfielder Nick Markakis (mahr-KAY'-kihs) has been placed on the 10-day injured list after potentially being exposed to COVID-19. Markakis initially opted out of the shortened season because of concerns about the coronavirus. He rejoined the Braves a couple of weeks ago and provided a boost to an injury plagued lineup, batting .353 with six RBIs in 11 games.
KANSAS CITY, Mo. (AP) — The Cincinnati Reds put outfielder Nick Senzel on the injured list and reinstated third baseman Mike Moustakas to face his former team before a doubleheader against the Kansas City Royals on Wednesday. The Reds also chose infielder Robel Garcia as their 29th man for the doubleheader, which was caused by a postponement of the series opener Tuesday night. The Reds had two games postponed over the weekend because of a positive COVID-19 test and Major League Baseball wanted to provide them with an additional day for testing.
— The Titans won't have fans at their home opener on Sept. 20 against Jacksonville because of the coronavirus pandemic. Nashville's Major League Soccer team also won't have any fans at home games in September.
The Georgia Bulldog are planning to have fans between the hedges this season. Mirroring other schools in the Southeastern Conference, the school announced a ticket plan that would allow 20-25% capacity at 92,746-seat Sanford Stadium. That translates to crowds of about 18,500 to 23,000 for Georgia's four home games. Athletic director Greg McGarity stressed that all arrangements are tentative amid the coronavirus pandemic. In recent weeks, Georgia has become one of the nation's hot spots. The Bulldogs are offering single-game tickets in hopes of accommodating as many season-ticket holders as possible for games against Auburn, Tennessee, Mississippi State and Vanderbilt.
Previously
— Braves outfielder Nick Markakis (mahr-KAY'-kihs) has been placed on the 10-day injured list after potentially being exposed to COVID-19. Markakis initially opted out of the shortened season because of concerns about the coronavirus. He rejoined the Braves a couple of weeks ago and provided a boost to an injury plagued lineup, batting .353 with six RBIs in 11 games.
KANSAS CITY, Mo. (AP) — The baseball game between Cincinnati and Kansas City scheduled for Tuesday will be played as part of a doubleheader Wednesday so that the Reds can do additional testing after a player tested positive for COVID-19 over the weekend. Players, coaches and other members of the Reds organization were retested for the coronavirus Saturday and Sunday after one player was sidelined because of a positive result. The final two games of a series against Pittsburgh at Great American Ball Park were postponed, and the Reds were planning to fly into Kansas City early Tuesday.
— The Titans won't have fans at their home opener on Sept. 20 against Jacksonville because of the coronavirus pandemic. Nashville's Major League Soccer team also won't have any fans at home games in September.
Previously
The Canadian Football League has canceled its 2020 season because of the pandemic. The decision marks the first year since 1919 the Grey Cup won't be awarded. The nine-team league announced the move Monday, dashing hopes of a shortened season in the hub city of Winnipeg, Manitoba. Commissioner Randy Ambrosie says the cancellation was in the "best long-term interests" of the league and the CFL is "absolutely committed" to 2021. The CFL, unlike other major leagues in North America, does not have the luxury of a billion-dollar television contract. While its deal with TSN has become more lucrative over the years, the CFL remains a gate-driven league, a major problem when fans aren't allowed in the stands.
OWINGS MILLS, Md. (AP) — After being tested for coronavirus outside the building, donning masks and carefully practicing social distancing in the locker room, the Baltimore Ravens enjoyed a bit of normalcy Monday with their first full-team workout in pads. With the exception of the masks on members of the coaching staff and the absence of fans in the stands, the 90-minute session had the look of a routine training camp practice. Linebacker Matthew Judon said of the session: "For a brief moment, we didn't have to worry about the virus." Baltimore is scheduled to open the season on Sept. 13 against Cleveland.
Due to the situation surrounding COVID-19, the United States Tennis Association has canceled all national junior events through Oct. 12.
The USTA also has canceled all adult Category 1 events, comprising the Adult, Open, Family, and Age divisions, through the end of the year.
The decision to cancel was made to ensure the health and safety of all those involved since interstate travel required for the tournaments carries an increased risk of contracting the disease.
The USTA said different regulations, restrictions and quarantine periods at the sites of the events and in the home states of the players were considered.
Auburn football coach Gus Malzahn says his players have had 33 positive tests for COVID-19 this summer.
Malzahn says one staff member also tested positive earlier this summer. The Tigers and other Southeastern Conference teams opened preseason camp Monday ahead of a season scheduled to start on Sept. 26.
Malzahn says Auburn had no positive tests last week, but four players are still going through the testing protocols. He expects results back by the end of the week.
He says the school has administered 863 tests among players, an average of more than seven times each. Staffers have had five tests each.
Linebacker Chandler Wooten and backup defensive back Traivon Leonard have opted out playing this season.
Furman of the Division I Southern Conference is postponing all fall nonconference sports due to the coronavirus pandemic.
Athletic director Jason Donnelly said Monday the decision came after last week's announcement that the league was pushing all its fall conference athletic competition and championships to the spring. Furman plays football in the Championship Subdivision.
Donnelly says the school in Greenville, South Carolina, made the decision to protect the health and safety of student-athletes, coaches and staff, and fans.
There will be no fans at Atlanta's Mercedes-Benz Stadium for NFL and MLS games played in September. The Atlanta Falcons and Atlanta United say the coronavirus pandemic forced the decision.
The teams say they will continue to collaborate with local and national health officials before deciding on the possibility for fans in games after September.
The Falcons will play at least two home games without fans — against Seattle on Sept. 13 and against Chicago on Sept. 27.
"The health and safety of our fans is our top priority," said Steve Cannon, CEO of the Falcons and Atlanta United owner Arthur Blank's sports and entertainment group. Cannon said the decision was made "after thoughtful consideration and collaboration."
Atlanta United previously announced there would be no fans for three games: Aug. 22 against Nashville SC, Aug. 29 against Orlando City SC and Sept. 2 against Inter Miami CF.
Soccer's U.S. Open Cup has been canceled this year because of the COVID-19 pandemic.
The 2020 tournament was suspended in early March shortly before it was supposed to kick off. The final was to be held on either Sept. 22 or 23.
Officially called the Lamar Hunt U.S. Open Cup, it is the longest-running soccer tournament in the United States and gives amateur teams a chance to take on the pros, setting up the chance for an intriguing Cinderella team to advance far into the tournament. The winner earns a spot in the Confederation of North, Central American and Caribbean Association Football's Champions League.
The U.S. Soccer Federation announced Monday that the Open Cup couldn't be staged this year because the pandemic affected teams' ability to travel, limited or eliminated fans at games, and necessitated strict testing protocols.
The teams that were invited to participate this year will be invited next year instead.
There is no decision yet on how to allocate the CONCACAF Champions League slot that typically goes to the tournament champion.
Kansas State will allow 25% capacity at its football stadium for games this season after getting approval Monday from the county commission. That means a maximum crowd of just under 15,000 fans.
The Big 12 Conference is allowing schools to set their own attendance policies based on local jurisdictions.
The Riley County Commission reviewed the rest of Kansas State's return-to-play protocols, too. Fans will be required to wear face coverings where 6 feet of social distancing cannot be maintained. Tailgating will not be permitted in parking lots controlled by the school. There will be no reentry. There also will be hand sanitizing stations and other protective measures.
One plus for fans: With the elimination of tailgating and reentry, the school will allow beer and wine to be purchased in general seating sections for the first time. Alcohol sales had been limited to luxury suites.
Previously
— Reds players and staff were tested for COVID-19 again as Major League Baseball tried to determine if more than one Cincinnati player has been exposed to the coronavirus. The last two games of a series between the Reds and Pirates were postponed Saturday after the player tested positive. The Pirates worked out Sunday at Great American Ball Park and returned to Pittsburgh, where they will start a three-game series against the Cleveland Indians on Tuesday. The Reds expect to get results of their latest tests on Monday.
UNDATED (AP) — The NCAA's chief medical officer says there is a narrow path to playing college sports during the coronavirus pandemic and if testing nationwide does not improve, it cannot be done.
Dr. Brian Hainline told CNN late Saturday that "everything would have to line up perfectly" for college sports to be played this fall.
Testing of athletes will need to increase when competition begins. The availability and turnaround times of COVID-19 tests is still a problem in parts of the country. Hainline told CNN: "Right now, if testing stays at it is, there's no way we can go forward with sports."
The NCAA has no jurisdiction over major college football, so the conferences have been left to make their own calls. At the highest level of college football, four conferences — including the Big Ten and Pac-12 — have postponed fall sports and are hoping to make them up in some fashion in the spring. Six leagues, including the Atlantic Coast Conference, Southeastern Conference and Big 12, are moving forward with plans to play in the fall.
On Sunday a group of Big Ten football players including Ohio State quarterback Justin Fields posted an online petition on Twitter asking the Big Ten to reinstate the schedule the conference released six days before it pulled the plug. Player parent groups from Iowa, Ohio State, Penn State and Nebraska have sent letters to Big Ten Commissioner Kevin Warren asking for the conference to reverse course.
NEW YORK (AP) — Kei Nishikori (kay nih-shih-KOHR'-ee) has tested positive for COVID-19 and will pull out of the tune-up tournament at Flushing Meadows that starts next week.
The 2014 U.S. Open runner-up is withdrawing from the Western & Southern Open but he did not say what his plans are for the Grand Slam tournament that begins Aug. 31.