GRAND FORKS, N.D. (AP) — A funeral for slain Grand Forks police officer Cody Holte was held Tuesday in Ralph Engelstad Arena on the University of North Dakota campus.
Livestream from KVRR – starts about 1 minute in . . . 

Gov. Doug Burgum has directed all government agencies across the state to fly the United States and North Dakota flags at half-staff, and encourages North Dakotans to do the same at their homes and businesses, from sunrise to sunset on Tuesday, June 2, in honor of Grand Forks Police Officer Cody Holte, who died in the line of duty Wednesday in a fatal shooting. Holte also served as a First Lieutenant in the North Dakota Army National Guard.
Both the visitation and funeral service will be open to the public. Holte was killed Wednesday in a shooting in Grand Forks while helping sheriff's deputies who were serving eviction papers. A woman also was killed. Holte's family issued a statement calling him "an incredible husband, father, son, brother, uncle, police officer and soldier." Prosecutors have charged Salamah Pendleton with two counts of murder in the deaths of Holte and Lola Moore.
Previously
GRAND FORKS, ND (KFGO) – The Grand Forks Police Officer who died after a shootout at an apartment building Wed. afternoon has been identified.
He was 29-year-old Cody Holte. Holte was one of the officers who answered an assistance call from two Grand Forks County deputies who were met with gunfire while serving an eviction notice.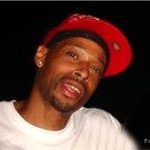 The suspect, 41-year-old Salamah Pendleton, was shot in the exchange of bullets as was a deputy who suffered wounds to his abdomen and leg. That officer is expected to recover. A woman in the apartment, 61-year-old Lola Moore of Grand Forks, also died of gunshot wounds.
Officer Holte was married with an infant son. The State Bureau of Criminal Investigation is leading the investigation.