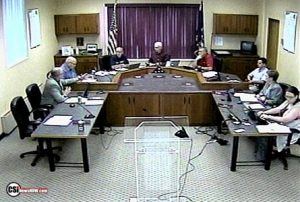 Valley City  (CSi)  The Valley City Commission met in Regular Session Tuesday evening at City Hall.  All members were present.
Mayor Carlsrud said he attended the funeral Tuesday for Grand Forks Police officer Cody Holte, and urged the community to think about and remember law enforcement, and what they do.
He then called for a moment of silence.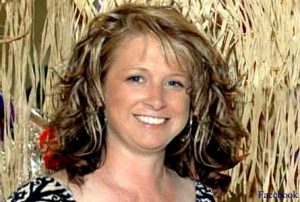 OATH OF OFFICE WAS GIVEN FOR NEW CITY ADMINISTRATOR GWEN CRAWFORD
APPROVAL OF CONSENT AGENDA
Approved the  Monthly Reports from the Fire Chief, Building Inspector, Auditor, Municipal Judge and Public Works Accountant.
Approved the Monthly Bills for the City and Public Works in the Amount of $
One million nine thousand fifty six dollars and 56 cents.
Approved an Electrician, Plumber and/or Mechanical Contractor license for:
Maple River Electric
On Demand Plumbing
Approved a Tree Trimming & Removal License for GS Services
PUBLIC HEARING
A Public Hearing was held for the Annexation of Auditor's Lot Number 1 of the NE1/4 of the SW ¼ of Section 27, Township 140, Range 58, Barnes County, ND.  City Attorney Martineck said the property was transferred to Donnie Eberle who then requested the annexation.
Following the Public Hearing, City Commissioners approved the first reading of an Ordinance Relating to the Annexation of Territory described as Auditor's Lot Number 1 of the NE1/4 of the SW ¼ of Section 27, Township 140, Range 58, Barnes County, ND.
Approved a second and final reading of an Ordinance Repealing Section 2-04-03 of V.C.M.C., relating to residency requirements of appointive officers and employees of city.  City Attorney Martineck said there is no change from the first reading, repealing  the 15 minute requirement.
RESOLUTION
City Commissioners, approved a Resolution Approving Final Plans and Specifications for Permanent Flood Protection Erosion Mitigation Phase 1 (Woodland Park and Riverview Drive) and Authorizing Engineer to Advertise for Bids. KLJ said all permits are in place, except from the Corps of Engineers which is pending.  Bids will later be let with construction to start this year.
NEW BUSINESS
Approved a request for $15,000 (from city sales tax dedicated to economic development) to assist with VC Smart Restart Campaign. Jennifer Feist, Valley City-Barnes County Development Corporation Director said the Development Corporation is working with the Chamber of Commerce, with a variety of promotions to do business locally.

Approved the purchase of (2) 300KVA 480/277 Padmount Transformers from Resco in the amount of $13,592.47  Public Works Accountant Jacobson
Approved a gaming site authorization for Valley Twisters.
Authorized was a public works request to credit commercial garbage charges of between $2,000 and $3,000 during the time of the pandemic.
CITY ADMINISTRATOR'S REPORT CITY UPDATES &COMMISSION REPORTS:
Gwen Crawford said she's been at city meetings, and meeting with city employees.
Auditor Richter welcomed Ms. Crawford and pleased to have her "on board," as did others.
Commissioner Bishop said the tragedy in Grand Forks with Officer Holte losing his life in the line of duty is a reminder of the hazards law enforcement officers face each time they go on a call, and to thank an officer for their service.
KLJ said concrete is being poured for the flood wall, near the master lift station, adding that all planned construction projects are underway and progressing on schedule.
Mayor Carlsrud thanked all city employees for their service.
He reminded residence to continue to be safe with the COVID-19 virus, and encourages the community to read the story of Officer Holte.
The meeting was shown on CSi Cable 68 followed by replays.