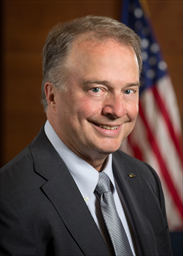 Fargo  (KFGO) Fargo Mayor Tim Mahoney says the North Dakota National Guard will be stationed at City hall Friday.
He says the emergency declaration he issued Saturday night during the downtown riot remains in effect which will allow the national guard to return, as a precaution.
Mahoney says threats have been found on social media, made by anarchists called Antifa, a loose knit group known to create violence during demonstrations.
He says authorities are well aware of the Facebook posts that threaten to burn city hall but it's not known if it's credible.
The mayor says Fargo will take the measures needed to protect the city. He says "we will be prepared."
Plywood was installed over the windows at Fargo Police headquarters.
FARGO, N.D. (AP) — Black leaders in North Dakota's largest city pleaded for calm Thursday in the face of violent threats to disrupt a gathering in memory of George Floyd and advertised the event as a celebration and not a protest. The OneFargo event wasscheduled Friday afternoon at a downtown Fargo park. Organizers had planned to march from Island Park to City Hall for a sit-in. They have scrapped that idea after social media threats surfaced to burn down the city offices and commit other violent acts. Organizer Wess Philome says anyone who is looking to destroy the "positive energy" from Friday's event should stay home. The pledge to tone down the dissent comes after people damaged buildings and vehicles in downtown Fargo last weekend.
ST. PAUL, Min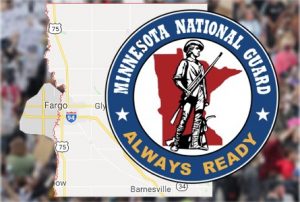 n. (AP) — Gov. Tim Walz is sending Minnesota National Guard troops to state's western border because of what he says are credible threats of violence during demonstrations planned in neighboring North Dakota. Walz's order did not say how many guard members are being deployed to protect Minnesotans in Clay County. The governor did not provide details on what he perceives is a credible threat. He says the National Guard adjutant general will work with local government agencies to provide personnel, equipment, and facilities as needed.