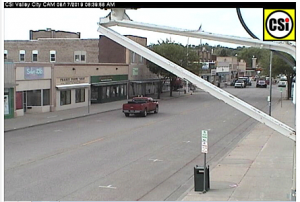 Update
Valley City  (Chamber)  The Valley City Area Chamber of Commerce, and Valley City/Barnes County Development have summer promotions underway.
VC Strong Summer is designed to have consumers visit, and revisit Valley City businesses this summer, as North Dakota is in the low risk category during the COVID-19  pandemic, allowing loosing of restrictions concerning businesses.
On June 20, 2020 The Great Gift Card Giveaway ended at participating businesses.  74 winners were announced in that promotion.
Now through Jul 8, it's Shop Local, Get Social, involving picture postings of visited businesses. There will be five $50  in Chamber Bucks winners in total, with two Grand Prizes, one is for $500 and the other is for $1,000.
Then, Jul 15-August 12 "VC Strong Cash." For that promotion there will be a total of $400 given away, and one Grand Prize of $1,000.
Call the Chamber office 701-845-1891 for more information, or visit valleycitychamber.com