Jamestown  (CSi)  The Stutsman County Memorial Museum will reopen on Weds July 1, the board of directors announced. Hours will be from 10 a.m. to 5 p.m. weekdays and 1 to 5 p.m. weekends.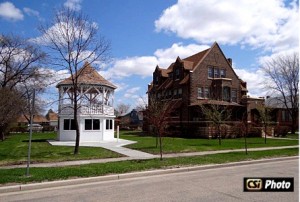 The Board of Directors announced that guests will be requested to touch as few surfaces as necessary, the library room will be isolated and normal touchable surfaces such as stair railings, bathroom fixtures and doorknobs will be sanitized several times per day depending on the number of visitors. The greeters will wear masks when dealing with the public and will encourage social distancing as much as possible.
The Front Porch Chats remain canceled  this season.
The inventory of the museum's collection will proceed as much as possible. The staff person who is entering the information will continue on a full-time basis, assisted by the greeter whenever there are not guests in the museum.
In the near future, the museum's annual membership drive will begin with a mailing to loyal patrons detailing the accomplishments of the inventory process and the other repairs and improvements that have been done during this past month while the museum has been closed to the public. The board of directors hopes the patrons will continue to support the museum until normal operations fully resume.