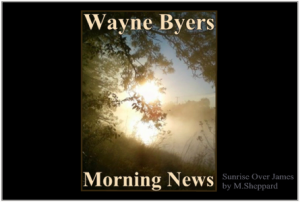 CSi Weather…
REST OF TODAY…Mostly cloudy with a 30 percent chance of showers and thunderstorms in the Jamestown area, 20 percent in the Valley City area. Highs in the mid 80s. Southeast winds 10 to 20 mph.
.TONIGHT…Showers and thunderstorms in the evening, then showers and thunderstorms likely after midnight. Some thunderstorms may be severe in the evening. Lows in the mid 60s. South winds 5 to
15 mph.  Chance of rain 70 percent in the Jamestown area, 80 percent in the Valley City area.
.WEDNESDAY…Sunny. A 20 percent chance of showers and
thunderstorms in the morning in the Jamestown area, 40 percent in the Valley City area . Highs in the mid 80s. Southwest winds 5 to 10 mph.
.WEDNESDAY NIGHT…Clear. Lows in the lower 60s. South winds
around 5 mph.
.THURSDAY…Sunny. Highs in the lower 90s. South winds 5 to
15 mph with gusts to around 30 mph.
.THURSDAY NIGHT…Partly cloudy with a 20 percent chance of
showers and thunderstorms. Lows in the upper 60s.
.FRIDAY…Mostly sunny with a 20 percent chance of showers and
thunderstorms. Highs in the lower 90s.
.FRIDAY NIGHT…Partly cloudy with a 30 percent chance of showers
and thunderstorms. Lows in the upper 60s.
.INDEPENDENCE DAY…Partly sunny with a 40 percent chance of
showers and thunderstorms. Highs in the lower 90s.
.SATURDAY NIGHT…Mostly cloudy with a 40 percent chance of
showers and thunderstorms. Lows in the upper 60s.
.SUNDAY…Mostly sunny with a 30 percent chance of showers and
thunderstorms. Highs in the upper 80s.
.SUNDAY NIGHT…Increasing clouds. A 30 percent chance of showers
and thunderstorms. Lows in the mid 60s.
.MONDAY…Mostly sunny with a 30 percent chance of showers and
thunderstorms. Highs in the upper 80s.
Severe thunderstorms are possible Tuesday and Tuesday evening, with the
greatest risk being Tuesday afternoon and evening and across central
North Dakota. The main risks will be large hail up to ping pong
ball size and damaging winds up to 70 mph. An isolated tornado is
also possible.
Periodic thunderstorm chances continue through Monday next week.
Along with afternoon peaks of heat and humidity.
NDDoH
COVID-19 Stats Posted Mon Jun 29
Results listed are from the previous day.
COUNTIES WITH NEW POSITIVE CASES REPORTED MONDAY
Burleigh County – 9
Cass County – 26
Grand Forks County – 2
Morton County – 3
Mountrail County – 2
Oliver County – 1
Sioux County – 3
Ward County – 1

BY THE NUMBERS
180,588 – Total Number of Tests Completed* (+3,368 total tests from yesterday)
105,691 – Total Unique Individuals Tested* (+1,766 unique individuals from yesterday)
102,152 – Total Negative (+1,722 unique individuals from yesterday)
3,539 – Total Positive (+47 unique individuals from yesterday)
After investigation it was discovered that a case in Grand Forks County, Burleigh County and Cass County were from out of state.
1.4% – Daily Positivity Rate**
227 – Total Hospitalized (+1 individual from yesterday)
25 – Currently Hospitalized (+1 individuals from yesterday)
3,163 – Total Recovered (+24 individuals from yesterday)
79 – Total Deaths*** (+0 individual from yesterday)
* Note that this does not include individuals from out of state and has been updated to reflect the most recent information discovered after cases were investigated.
**Because the serial tests completed and added to the total number of tests completed can result in new individuals who test positive, the daily positivity rate will be calculated using the total positives for the day by the daily number of tests completed instead of the daily number of unique individuals tested.
*** Number of individuals who tested positive and died from any cause while infected with COVID-19.
For descriptions of these categories, visit the NDDoH dashboard.
For the most updated and timely information and updates related to COVID-19, visit the NDDoH website at www.health.nd.gov/coronavirus, follow on Facebook, Twitter and Instagram and visit the CDC website at www.cdc.gov/coronavirus.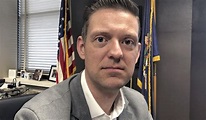 Bismarck   (CSi)  State Auditor Joshua Gallion Monday released an audit of Valley City State University that found the University did not provide documentation showing competitive bidding for two transactions that happened in the July 2017-June 2019 timeframe.
Auditor Gallion says, "Citizens should have confidence that purchases are made in a way that gets the best return on their investment. Moving forward, VCSU should take the necessary steps to comply with the rules."
The audit report states this was also a recommendation from the previous audit done in 2017.
This audit is a result of the State Auditor's Office statutory responsibility to audit or review each state agency once every two years. The complete audit report can be found on our website, https://bit.ly/VCSU19Audit.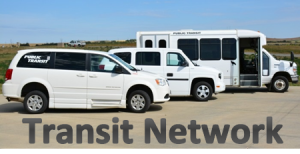 Valley City  (CSi)  South Central Transit Adult Services in Valley City will resume charging fares, on Wednesday July 1.
Riders will be asked to wear face masks.
The transportation service had eliminated fares, starting last April with federal funding, with the corona virus pandemic.
Call 1-800-471-0031 or 845-4300, with any questions.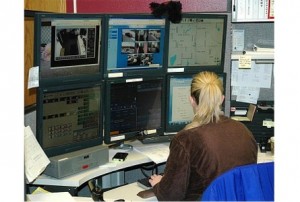 Jamestown  (CSi)  Local law enforcement reports crime statistics in 2019 trended lower from 2018.
Jamestown Police reported 168 assaults in 2019 a decrease from 183 in 2018.
responded to 14,617 calls for service in 2019, less than the 17,049 calls for service in 2018.
Sex offenses reported were lower in 2019 with 20 compared to 25 in 2018.
Drug arrests were down in Jamestown from 347 in 2018, to 176 in 2019.  In Stutsman County, 53 drug offenses were reported in 2019 compared to 32 in 2018.
Jamestown police indicated that calls were down in 2019, due to a short staff and fewer officers on patrol.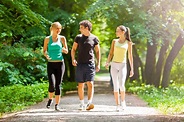 Valley City  (VCSU Newsletter)  Barnes County On The Move is sponsoring "Let's Walk Valley City" on July 20 from 5-8 p.m.
Described as "a walking, biking, blading, running event around the Jefferson Mile and surrounding neighborhood," participants will able to enjoy live music and tasty snacks, include free frozen fruit slush, apples, carrots, chocolate milk and popcorn. Jump ropes and frisbees will be freebies on the route, and you can sign up to win prizes — gift certificates for bikes, tennis shoes and yard games — along the way.
Dogs are welcome, and social distancing is encouraged. More information can be found at www.citycountyhealth.org/on-the-move.html or www.facebook.com/barnesonthemove.
Valley City  (CSi)  The Valley City Transfer Station, Public Works and City Hall offices will be closed Friday, July 3rd for the Independence Day Holiday observance. Friday's garbage will be picked up with the Thursday Jul 2 garbage. Garbage should be put out by 7-am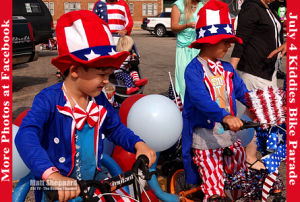 Jamestown  (JDA)  This year's 4th of July Kiddie Bike Parade in Jamestown will have a different look.
Jamestown Downtown Association President, Lynn Lambrect says, on Saturday July 4 at 9:30-am participants will register in the city parking lot, at First Street and First Avenue North that will be blocked off as possible to give them room to distance.  Prizes and awards will be done before the parade starts.
There will be  NO gathering after and root beer floats will be drive-by.
FARGO, N.D. (AP) — The mayor of Fargo says that while North Dakota's most populous city and the state's COVID-19 hotspot is making progress in controlling spread of the coronavirus, the July 4th holiday could be a challenge. Many residents in Cass County, where Fargo is located, spend the holiday congregating in the lakes country of northwestern Minnesota. Fargo Mayor Tim Mahoney says it will be a test of social distancing and other prevention practices. Mahoney says the county is heading in the right direction in terms of active cases, but adds that more people are "getting out and about." He says officials will "find some things out" after the holiday weekend. Cass County saw 26 new COVID-19 cases Monday, more than half of the positive tests statewide in the last day.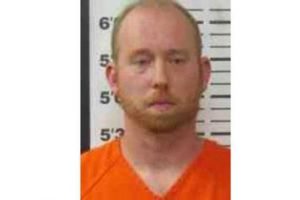 FARGO, N.D. (AP) — Attorneys in the case of a man accused in the killings of four people at a Mandan business are set to argue whether investigators followed the correct procedures in collecting evidence. The hearing Wednesday at the Morton County Courthouse comes 15 months after the stabbing and shooting deaths of four employees at RJR Maintenance and Management. Investigators say Chad Isaak carefully planned the gruesome killings, then tried to avoid detection by picking up shell casings, changing his clothing, and cleaning a knife and gun with bleach. But Isaak's attorneys say authorities didn't get proper search warrants and made false statements in the applications. They want much of the evidence thrown out.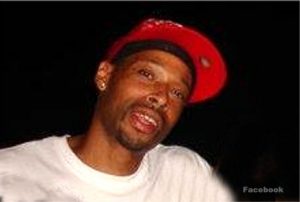 GRAND FORKS, N.D. (AP) — The man accused of killing his mother and a Grand Forks police officer made a court appearance for the first time since he was released from the hospital after a shootout with law enforcement. Salamah Pendleton made his appearance remotely from Grand Forks County Correctional Center Monday. Pendleton is accused of killing 61-year-old Lola Moore and a 29-year-old officer, Cody Holte, during a shootout with law enforcement officers who had gone to his apartment to service eviction papers May 27. Pendleton's lawyers, citing new evidence, asked the judge for more time to prepare for his preliminary hearing, which is now scheduled for August 7.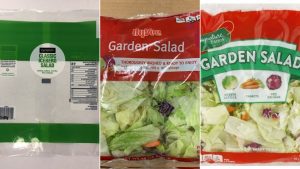 BISMARCK, N.D. (AP) — The North Dakota Department of Health says at least six people in the state have been sickened with an illness associated with bagged salad mixes. The cases are part of a larger outbreak occurring in Midwestern states. All six in North Dakota ate Marketside brand salad. The mixed salads were sold at Hy-Vee, Jewel-Osco and Aldi grocery stores and are contaminated with cyclospora, a parasite that can cause flu-like symptoms. The other brands are Hy-Vee and Little Salad Bar. Consumers in 12 states are affected by a recall of the products which have sickened dozens of people, including some who were hospitalized.
In sports…
Tuesday
Class A Senior Babe Ruth Baseball
At Jack Brown Stadium
Jamestown Eagles Baseball…
Jamestown 6 Bismarck 0
Jamestown 6- Bismarck 1
Jamestown (UJ.edu) – The University of Jamestown in conjunction with the Jimmie Booster Club Executive Board has announced the  2020 Athletic Hall of Fame Inductees, plus the  Rollie Greeno Award, and Jim Clark Award recipients.
| | |
| --- | --- |
| Athletic Hall of Fame Inductees: | Lawrie Paulson '77 |
| | 2003-2004 Men's Basketball Team |
| | |
| Rollie Greeno Award | Rick Hack '81 |
| Jim Clark Award | Jordan Gengler '11 |
The ceremony is set for  October 9, 2020 at Harold Newman Arena on the UJ Campus.
All inductees will also be honored during halftime of the homecoming football game vs Doane University on October 10, 2020.
Additional information on the inductees and ticket reservations to the ceremony will be available at uj.edu and JimmieAthletics.com.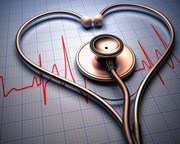 Jamestown   (JRMC)   Sports physicals for student athletes are now available from the only comprehensive sports medicine team in Jamestown.
Beginning July 1, Jamestown Regional Medical Center's Orthopedics & Sports Medicine team will offer sports physicals in time for upcoming sports seasons.
PA_C Pat Walter, says,  "JRMC is proud to serve as the official sports medicine team of the Jamestown High School Blue Jays,  As such, we're offering a quick, easy and inexpensive sports physical solution, for students who need them."
Sports physicals take about 30 minutes and cost $30. They do not include vaccines or a well-child visit.
To schedule an appointment, call (701) 952-4878 or visit www.jrmcnd.com/sports-physical. Learn how JRMC is keeping people safe at www.jrmcnd.com/covid-safety.
Jamestown  (CSi) The Anne Carlsen Center's 38th annual golf tournament is July 10 at Jamestown Country Club, raising  funds for the center.
The tournament is already full with teams.
The donation as a hole sponsor, is $250 and includes your business or organization displayed on event materials, sign at the designated hole, and can be made in honor or memory of an individual.
Plans in place to ensure a safe tournament for themselves and the participants, with masks and hand sanitizers available.  Registration will be outside.
For more information, call Kelsey at 701-952-5102
VIRUS OUTBREAK-MLB-
WASHINGTON (AP) — The reigning World Series champion Washington Nationals will be without at least two holdovers from last year's team. Longtime infielder Ryan Zimmerman and pitcher Joe Ross are opting out of playing as Major League Baseball tries to get back amid the COVID-19 pandemic.
General manager Mike Rizzo says the team supports Zimmerman and Ross deciding not to play the 60-game season that's set to start in late July.
Zimmerman says his family situation factored into his decision. His mother is at high risk for the coronavirus because of multiple sclerosis, and he has three young children including a newborn. The 35-year-old says the decision doesn't mean he's retiring.
In other MLB news:
— Arizona Diamondbacks right-hander Mike Leake is opting out of the 2020 season due to concerns about the coronavirus. Diamondbacks general manager Mike Hazen did not elaborate on Leake's decision during a Zoom call, but the pitcher's agent issued a statement saying he made a personal decision not to play during the pandemic. Hazen also said two players on Arizona's 60-man roster tested positive for COVID-19, as did another player not in Arizona.
— Colorado Rockies outfielder Ian Desmond plans to sit out this season to be with his family and help grow youth baseball in his hometown in Florida. The 34-year-old Desmond wrote on Instagram that the "COVID-19 pandemic has made this baseball season one that is a risk I am not comfortable taking." But the biracial slugger also mentioned a myriad of issues within baseball, including racism, sexism, homophobia and socioeconomic concerns. Desmond hit .255 with 20 homers in 140 games last season.
— The premier of Ontario says Major League Baseball is close to winning approval to play in Toronto amid the coronavirus pandemic. Ontario Premier Doug Ford says city, provincial and federal authorities "kind of gave their approval," but the Toronto Blue Jays are waiting for a letter of support from the federal government. He also says Dr. David Williams, Ontario's chief medical officer, requires a few tweaks to the plan. MLB requires an exemption, as anyone entering Canada for nonessential reasons must self-isolate for 14 days, and the U.S.-Canada border remains closed to nonessential travel until at least July 21.
NEW YORK (AP) — Brooklyn Nets guard Spencer Dinwiddie and center DeAndre Jordan say they have tested positive for the coronavirus. Dinwiddie told The Athletic he is experiencing symptoms and it is unclear if he can play when the NBA season resumes.
His absence would be a significant blow to the Nets. He has played well this season with Kyrie Irving out of the lineup because of injuries. Dinwiddie says he tested negative for the virus multiple times after returning to New York and took part in a couple practices. But he has since tested positive and says he has a fever and chest soreness. Jordan is also a starter. At least six Nets players have tested positive. The previous four were in March, with Kevin Durant saying he was among them.
Dinwiddie is averaging 20.6 points for the Nets, who have a half-game lead over Orlando for seventh place in the Eastern Conference. They are set to face the Magic on July 31 in their first game back.
PGA-WATNEY RECOVERS
Monday marked the 10th day of self-isolation for Nick Watney, the minimum required for PGA Tour players who test positive for the new coronavirus.
He said he is feeling good except for some minor fatigue, perhaps brought on by a major case of boredom, and except for the distinction of becoming the first of what now is five players and two caddies who have tested positive since the PGA Tour returned amid the COVID-19 pandemic.
He lost his sense of smell, a sensation he described as "gnarly," but said that is coming back. And perhaps the strangest sensation is being at a golf resort without playing golf. He remains in Hilton Head Island, South Carolina, as the PGA Tour has moved on to Connecticut, and now Detroit this week, and then two weeks in Ohio. The show goes on.
Three more players tested positive during the Travelers Championship — Cameron Champ before the tournament started, Denny McCarthy after his first round and Dylan Frittelli after he missed the cut. Two caddies tested positive, which caused a chain-reaction of withdrawals. Harris English tested positive Monday at the Rocket Mortgage Classic in Detroit.
MLB
— No. 3 overall draft pick Max Meyer, a right-hander from the University of Minnesota, has agreed to terms with the Marlins and is expected to be added to the 60-man roster this week. Meyer has chance to pitch in the majors this year. Right-handed reliever Nick Vincent, an eight-year veteran who pitched for the Giants and Phillies last year, also agreed to terms with the Marlins and will join the 60-man roster.
— Left-handed hitting catcher Tyler Soderstrom has agreed to a minor league contract with the Oakland Athletics that includes a $3.3 million signing bonus. Sodorstrom was selected 26th, which had a slot value of $2,653,400. Oakland also finalized a deal with fifth-round selection pitcher Stevie Emanuels. Soderstrom has been added to the club's 60-player pool for workouts ahead of the season. The 18-year-old from Turlock High batted .450 as a junior in 2019.
— The A's also added three non-drafted free agents: right-hander Garrett Acton out of Illinois, catcher Cooper Uhl from Loyola Marymount and outfielder D.J. Lee of the University of Richmond.
— A person familiar with the deals says the Cleveland Cavaliers have agreed to terms with free agent forward Jordan Bell on a two-year contract and signed forward Dean Wade to a multiyear deal. The 6-foot-8 Bell was a second-round pick in 2017. He spent his first two seasons with Golden State. Wade played in 12 games for Cleveland last season.
— John Wall will not join the Washington Wizards for the resumption of the NBA season this summer, ending the chances of the five-time All-Star guard playing his first game since 2018.General manager Tommy Sheppard effectively ruled out Wall returning this season when he said Monday the 29-year-old wouldn't be part of the Wizards' traveling party to Central Florida. Among the factors in the decision was a cap of 35 people per team in the quarantined bubble at Walt Disney World. The COVID-19 pandemic also hindered Wall's progress in his rehab from multiple surgeries.
ZANARDI INJURED
Second surgery for Zanardi
SIENA, Italy (AP) — Italian auto racing champion turned Paralympic gold medalist Alex Zanardi has undergone a second brain surgery. It comes 10 days after an emergency operation following a crash on his handbike.
The latest surgery lasted 2½ hours. Zanardi was then returned to the intensive care unit in a medically induced coma at the Santa Maria alle Scotte Hospital in Siena. The hospital says in a medical bulletin, "His condition remains stable from a cardio-respiratory and metabolic viewpoint, grave from a neurological viewpoint."
The 53-year-old Zanardi lost both of his legs in an auto racing crash nearly 20 years ago.
KAEPERNICK-NETFLIX
Netflix to dramatize Kaepernick's path to activism
LOS ANGELES (AP) — Colin Kaepernick is joining with Emmy-winning filmmaker Ava DuVernay on a Netflix miniseries about the teenage roots of the former NFL player's activism.
Neftlix says the limited series, titled "Colin in Black & White," will examine Kaepernick's high school years. In 2016, the San Francisco 49ers quarterback began kneeling during the national anthem to protest police brutality and racial inequality. His actions drew both support and criticism, with President Donald Trump among his detractors. Kaepernick became a free agent in 2017 but went unsigned.
Writing on the six-episode series was completed in May, Casting details and a release date were not immediately announced for "Colin in Black & White."
F1-PROTESTS
F1 drivers discuss whether to take a knee at season opener
LONDON (AP) — Formula One drivers will discuss taking a knee at the opening race of the delayed season in Austria on Sunday.
McLaren driver Lando Norris says it will be discussed following the drivers' briefing with the Grand Prix Drivers' Association on Friday.
Six-time world champion Lewis Hamilton has been vocal about the Black Lives Matter movement and F1′s diversity issues.
Black Lives Matter has been supported by soccer players in Germany, Italy and England taking a knee before and during games.
BROADCASTS-DISCRIMINATION
Soccer players' union points to racial bias in broadcasts
LONDON (AP) — The soccer players' union in England believes racial bias is evident during broadcasts of matches based on the language used by commentators in European leagues.
The study conducted by Danish research firm RunRepeat in association with the Professional Footballers' Association found 63% of praise regarding a player's intelligence was aimed at those with lighter skin, while 63% of criticism for a player's intelligence was aimed at those with darker skin tones.
The study looked at 80 matches in the Premier League as well as the top divisions in Italy, Spain and France this season.
In world and national news…
(AP)  Top officials in the White House were aware in early 2019 of classified intelligence indicating Russia was secretly offering bounties to the Taliban for the deaths of Americans, a full year earlier than has been previously reported. That's according to U.S. officials with direct knowledge of the intelligence. The officials say the assessment was included in at least one of President Donald Trump's written daily intelligence briefings at the time. Then-national security adviser John Bolton told colleagues he briefed Trump on the intelligence assessment in March 2019. The White House says Trump still hasn't been briefed on the intelligence assessments because they haven't been fully verified. Russia denies offering bounties.
HONG KONG (AP) — China has approved a contentious national security law that will allow authorities to crack down on subversive and secessionist activity in Hong Kong. Hong Kong's sole representative on the Standing Committee of the National People's Congress confirmed the law had been passed. The law has sparked fears that it will be used to curb opposition voices in the semi-autonomous territory. Hong Kong's leader says it will only target a small minority of lawbreakers. Passage of the law is seen by many as the boldest move yet to erase the legal firewall between the territory and mainland China's authoritarian Communist Party system.
NILAND, Calif. (AP) — A wind-driven wildfire has destroyed about 20 homes and forced evacuations as it tore through the rural town of Niland in the Southern California desert near the Salton Sea. Imperial County spokeswoman Linsey Dale says damage assessments are continuing Monday but the current estimate is 20 homes destroyed and 130 people displaced. The American Red Cross is working to shelter them. The fire erupted Sunday evening and spread in the very small and poor agricultural community about 100 miles from San Diego. Every local fire truck and firefighting team responded and firefighting help also came from elsewhere.
LOUISVILLE, Ky. (AP) — After a weeklong wait, Kentucky Democrats are about to find out who their U.S. Senate nominee will be. Rivals Charles Booker and Amy McGrath are competing to challenge Republican Senate Majority Leader Mitch McConnell in the fall. The lead switched back and forth between McGrath and Booker as results trickled in since the state's June 23 primary election. Most voters cast mail-in absentee ballots amid the coronavirus pandemic, and it took election officials all week to count and record the votes. County clerks had a Tuesday deadline to submit vote totals to the secretary of state's office.
ROME (AP) — Vatican prosecutors have ordered the seizure of documents and computers from the administrative offices of St. Peter's Basilica in an apparently new investigation into financial irregularities in the Holy See.The Vatican said Tuesday that Pope Francis also named a special commissioner to run the basilica, reorganize its offices, update its statutes to comply with new Vatican norms on procurement contracts and to "clarify its administration." The special commissioner is Bishop Mario Giordana, who previously conducted an investigation into financial irregularities within the management of the Sistine Chapel Choir. The Vatican said his appointment and the seizures were based on a report from the Vatican's auditor general, but it didn't identify the report's findings.
COPENHAGEN, Denmark (AP) — Low-cost carrier Norwegian Air Shuttle says it has cancelled its 97 outstanding orders for planes from U.S. manufacturer Boeing. Norwegian said in a statement it had terminated the purchase agreements of five 787 Dreamliners and 92 737 MAX aircraft. The Oslo-based company also said it had filed a legal claim seeking the return of payments made for the aircraft. It is also seeking compensation for losses it claims it incurred from the global grounding of the 737 Max planes as well as engine issues on the 787. Talks with Boeing have "not led to an agreement with a reasonable compensation," the carrier said in the statement.
UNITED NATIONS (AP) — U.S. Secretary of State Mike Pompeo and Iran's Foreign Minister Mohammed Javad Zarif are scheduled to address a U.N. Security Council meeting on the implementation of the 2015 Iran nuclear deal. The Trump administration pulled out of the deal as tensions between the two countries escalated. A key issue at Tuesday's long-scheduled council meeting is expected to be U.S. opposition to the lifting of a U.N. arms embargo on Iran in October. The meeting comes a day after Iran issued an arrest warrant for President Donald Trump and dozens of others for alleged involvement in the killing of an Iranian general.
ISLAMABAD (AP) — A Taliban spokesman says that U.S. Secretary of State Mike Pompeo has called the Taliban's chief peace negotiator amid a roiling controversy in Washington over the Russian bounty scandal. There is much debate about when President Donald Trump was told of U.S. intelligence that Russia was paying the Taliban to kill U.S. and NATO soldiers in Afghanistan. It was not known if the bounty scandal came up in the Pompeo video call, which took place late on Monday. The call was meant to press the insurgents on reducing violence in Afghanistan and moving a U.S.-Taliban peace deal forward.