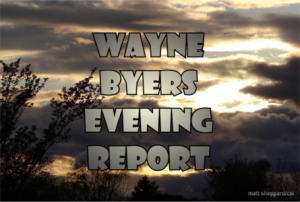 CSi Weather…
.TUESDAY NIGHT…Showers and thunderstorms in the evening, then showers and thunderstorms likely after midnight. Some thunderstorms may be severe in the evening. Lows in the mid 60s. South winds 5 to
15 mph. Chance of rain 70 percent in the Jamestown area, 80 percent in the Valley City area.
.
.WEDNESDAY…Mostly sunny. Highs in the mid 80s. Southwest winds
5 to 15 mph.
.WEDNESDAY NIGHT…Clear. Lows in the lower 60s. South winds
around 5 mph.
.THURSDAY…Sunny. Highs in the lower 90s. South winds 5 to
15 mph with gusts to around 30 mph.
.THURSDAY NIGHT…Partly cloudy with a 20 percent chance of
showers and thunderstorms. Lows in the upper 60s.
.FRIDAY…Mostly sunny with a 20 percent chance of showers and
thunderstorms. Highs in the lower 90s.
.FRIDAY NIGHT…Partly cloudy with a 30 percent chance of showers
and thunderstorms. Lows in the upper 60s.
.INDEPENDENCE DAY…Partly sunny with a 40 percent chance of
showers and thunderstorms. Highs in the lower 90s.
.SATURDAY NIGHT…Mostly cloudy with a 40 percent chance of
showers and thunderstorms. Lows in the upper 60s.
.SUNDAY…Mostly sunny with a 30 percent chance of showers and
thunderstorms. Highs in the upper 80s.
.SUNDAY NIGHT…Increasing clouds. A 30 percent chance of showers
and thunderstorms. Lows in the mid 60s.
.MONDAY…Mostly sunny with a 30 percent chance of showers and
thunderstorms. Highs in the upper 80s.
Severe thunderstorms Tuesday evening, across central North Dakota. The main risks will be large hail up to ping pong ball size and damaging winds up to 70 mph. An isolated tornado is also possible.
After rain chances in the morning, Wednesday has the highest odds of being a dry period.
Thunderstorms are possible Thursday evening. Some storms could be severe.
Periodic thunderstorm chances continue through Monday next week.
Along with afternoon peaks of heat and humidity.
Through late Tuesday night  a Flash Flood Watch for portions of north central North Dakota… northwest North Dakota…south central North Dakota and southwest North Dakota, including the following areas, in north central North Dakota, Bottineau, McHenry, Renville and Ward. In northwest North Dakota, Burke, Divide, McKenzie, Mountrail and Williams. In south central North Dakota, McLean and Mercer. In southwest North Dakota, Billings, Dunn and Golden Valley.
Low spots along roadways and normally flood prone areas in rural
areas may become flooded. In towns, streets and underpasses could
quickly become flooded.
PRECAUTIONARY/PREPAREDNESS ACTIONS…
Stay away or be swept away. River banks and culverts can become
unstable and unsafe.
Bismarck  (CSi)  Governor Doug Burgum held his weekly COVID-19 news briefing, on Tuesday afternoon at the State Capital in Bismarck.
COVID-19 Stats
Posted Tues. June 30
11-am
COUNTIES WITH NEW POSITIVE CASES REPORTED TUESDAY
Benson County – 1
Burleigh County – 9
Cass County – 13
Morton County – 10
Mountrail County – 3
Pierce County – 1
Walsh County – 1
BY THE NUMBERS
182,283 – Total Number of Tests Completed* (+1,709 total tests from yesterday)
106,122 – Total Unique Individuals Tested* (+431 unique individuals from yesterday)
102,546 – Total Negative (+394 unique individuals from yesterday)
3,576 – Total Positive (+38 unique individuals from yesterday)
After investigation it was discovered that a case in Cass County was a duplicate.
2.2% – Daily Positivity Rate**
231 – Total Hospitalized (+4 individual from yesterday)
25 – Currently Hospitalized (+1 individuals from yesterday)
3,195 – Total Recovered (+32 individuals from yesterday)
79 – Total Deaths*** (+0 individual from yesterday)
* Note that this does not include individuals from out of state and has been updated to reflect the most recent information discovered after cases were investigated.
**Because the serial tests completed and added to the total number of tests completed can result in new individuals who test positive, the daily positivity rate will be calculated using the total positives for the day by the daily number of tests completed instead of the daily number of unique individuals tested.
*** Number of individuals who tested positive and died from any cause while infected with COVID-19.
In other COVID-19 News Briefs..
The North Dakota Department of Health (NDDoH) is hosting more free mass testing events this week in partnership with the North Dakota National Guard, local public health units and local community leaders.
The Bismarck event is taking place from 7:30 a.m. – 3 p.m. on Wednesday, July 1, in the northwest corner of the State Capitol parking lot. Both events are open to the public and the testing is free to participants. Interested individuals can fill out the online survey at testreg.nd.gov for faster registration.
"We know that up to 30% of individuals who test positive for COVID-19 are asymptomatic," said Kirby Kruger, director of disease control for the NDDoH. "Testing is one of the best ways to identify positive cases early so we can immediately investigate and notify friends and family who are close contacts."
In addition to the two large testing events, several local public health units across North Dakota are also hosting free testing for community members. A list of testing events can be found at health.nd.gov/covidtesting.
It may take 24-72 hours to receive a positive test result and up to 72 hours to receive a negative test result. After a positive test result, a public health professional will contact the individual to inform them they should isolate and then a COVID-19 caseworker will follow up to provide additional instructions and start the process of contact tracing. Individuals should limit unnecessary outings until they receive their test results.
North Dakotans should continue to follow #NDSmart guidelines to slow the spread of COVID-19, including staying home when sick or named as a close contact, staying six feet apart, avoiding large gatherings, washing your hands often, avoiding touching your face, wearing a mask and continuing to clean frequently touched surfaces.
Valley City  City/County Health in Valley City announces that a mass COVID-19 testing will be held on July 8   at the North Dakota Winter Show location.
The testing is set from 2-p.m. to 6-p.m. with a drive through event including the south exhibit hall, and the parking lot area will be utilized.
The North Dakota National Guard will be assisting.
Steele, ND  Kidder County District Health Unit will hold a community COVID-19 testing event from 11:30 a.m. to 1:30 p.m. Thursday, July 9, at its office, at 422 2nd Ave. NW in Steele.
Individuals age 12 and older who want to be tested must call (701) 475-2582 to schedule an appointment for this testing event. Individuals who are scheduling an appointment will also be asked a series of questions to complete paperwork. Fifty tests are available for this event.
On the day of the event, individuals tested are asked to approach 422 2nd Ave. NW from the west and park in the KCDHU parking lot when directed. Individuals tested will not need to exit their vehicle. Nursing staff will conduct tests to individuals still in their vehicle. Unscheduled walk-ups will not be guaranteed a test.
Update with ID's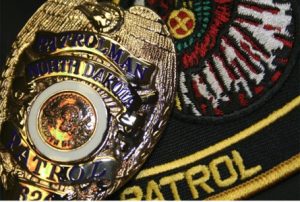 Buffalo  (NDHP) The North Dakota Highway Patrol reports, an 11 year-old boy was killed after an OHV rollover near Buffalo Sunday afternoon.
A Polaris Ranger driven by 11 year-old Owen Steckler was  eastbound on Front Street. He turned southbound on 140th Avenue SE and lost control entering the east ditch.
The Ranger rolled over and the driver was ejected. He died on the scene. He was not wearing a helmet or his seatbelt. The 14 year-old female passenger  Madison Steckler was transported to Sanford Hospital in Fargo for her injuries.
Assisting at the scene were:  Cass County SO, Buffalo Fire & Rescue, Casselton Fire and Rescue.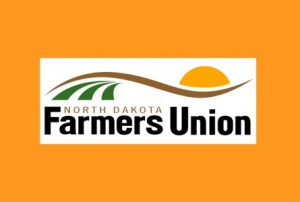 Jamestown  (NDFU)   – North Dakota Farmers Union joined a coalition of ethanol, agriculture and public interest groups today in challenging the Trump Administration's recent fuel efficiency rulemaking for vehicles. The rule fails to recognize the benefits of mid-level ethanol blends for achieving higher octane levels.
NDFU President, Mark Watne says, "During the rulemaking process, EPA asked for ways to increase gasoline octane levels. We told them that mid-level blends were an obvious, market-ready solution. They chose to ignore that advice and instead lowered the bar for fuel efficiency requirements. The decision is bad for the environment and bad for farmers who grow renewable energy, year after year."
The rule in question, known as the Safer Affordable Fuel Efficiency Vehicle Rule (SAFER) establishes vehicle fuel efficiency requirements for manufacturers. The previous rule called for a 5% increase in fuel efficiency for light-duty vehicles, which EPA reduced to 1.5%. Under the Clean Air Act, EPA is required to reduce toxic substances in gasoline to the greatest extent possible when new technologies become available.
Farmers Union provided documentation showing the ability of mid-level ethanol blends, such as E-30, to reduce toxics. The organization believes the rule ignores the efficiency and health benefits of higher ethanol blends, downplays the harm from reduced emission standards, and fails to realize the promise of increased octane in gasoline.
The legal challenge is being led by National Farmers Union and includes other Farmers Union state and regional organizations, including the Governors Biofuel Coalition, the Clean Fuels Development Coalition, the Environment and Energy Study Institute, and Urban Air Initiative. The legal petition asking for a review of the rule was filed in the Superior Court of the District of Columbia.
BISMARCK, N.D. (AP) — The North Dakota Board of Higher Education has approved a 2.5% pay raise for the university system chancellor, who said he will donate the money. The increase for Mark Hagerott is the maximum amount approved by the state Legislature. It would bump his annual salary of $374,400 by $9,360, which he plans to give to the North Dakota University System Foundation. Hagerott says Board chairman Nick Hacker says Hagerott has met or exceeded eight goals that were laid out by the board a year ago, following a labor complaint that was eventually dropped. Hacker says Hagerott has also done a good job dealing with the COVID-19 pandemic.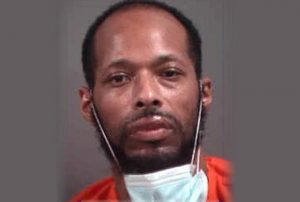 GRAND FORKS, N.D. (AP) — The man accused of killing his mother and a Grand Forks police officer made a court appearance for the first time since he was released from the hospital after a shootout with law enforcement. Salamah Pendleton made his appearance remotely from Grand Forks County Correctional Center Monday. Pendleton is accused of killing 61-year-old Lola Moore and a 29-year-old officer, Cody Holte, during a shootout with law enforcement officers who had gone to his apartment to service eviction papers May 27. Pendleton's lawyers, citing new evidence, asked the judge for more time to prepare for his preliminary hearing, which is now scheduled for August 7.
FARGO, N.D. (AP) — Attorneys in the case of a man accused in the killings of four people at a Mandan business are set to argue whether investigators followed the correct procedures in collecting evidence. The hearing Wednesday at the Morton County Courthouse comes 15 months after the stabbing and shooting deaths of four employees at RJR Maintenance and Management. Investigators say Chad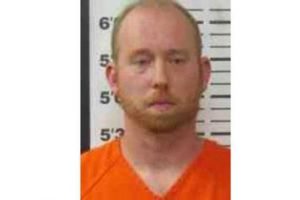 carefully planned the gruesome killings, then tried to avoid detection by picking up shell casings, changing his clothing, and cleaning a knife and gun with bleach. But Isaak's attorneys say authorities didn't get proper search warrants and made false statements in the applications. They want much of the evidence thrown out.
BISMARCK, N.D. (AP) — The North Dakota Department of Commerce leader and a former agency worker want the state to pay their legal fees for a criminal investigation resulting from a 2019 audit. Commerce Commissioner Michelle Kommer and former senior manager Holly Holt hired lawyers after an audit found that agency officials skirted public bid requirements in developing the new state logo and also mishandled appropriations. The subsequent investigation found no wrongdoing. The Bismarck Tribune reports that Kommer is seeking $9,858 and Holt is asking for $2,220 in legal fees.
In world and national news…
(AP)  Dr. Anthony Fauci says the U.S. is "going in the wrong direction" with coronavirus cases surging in some regions, and that's putting the entire country at risk. With about 40,000 new cases being reported a day, Fauci said he wouldn't be surprised if the daily count reaches 100,000 if things don't improve. The government's top infectious disease expert told a Senate hearing Tuesday that he's "very concerned." He said school openings will depend on how widely the coronavirus is spreading in each location. The director of the Centers for Disease Control and Prevention told the senators that more opening guidelines for local school systems would be coming soon.
NEW YORK (AP) — New York City lawmakers are set to vote on a high-stakes budget as activists demand a $1 billion shift from policing to social services and the city grapples with multibillion-dollar losses because of the coronavirus pandemic. Mayor Bill de Blasio says he and City Council leaders have agreed on a budget that includes a $1 billion shift away from the New York Police Department. But activists have been wary, saying they fear the city is just moving money around rather than really cutting emphasis on policing. They've pressed council members to vote no if the spending plan doesn't make meaningful changes.
ALBANY, N.Y. (AP) — New York is urging travelers from eight additional states to self-quarantine for 14 days as it awaits a decision on the reopening of indoor dining in New York City. Gov. Andrew Cuomo said in a television interview that he plans to send state police and health and liquor officials to New York City on Tuesday night ahead of his decision expected Wednesday. The Democratic governor said he's worried by reports that dining in closed, indoor areas with air-conditioned systems could lead to spikes in COVID-19. Cuomo has warned that those out-of-state travelers could lead to a rise in infections.
(AP)  A New York state judge has temporarily blocked publication of a tell-all book by President Donald Trump's niece after the president's brother sued to stop it. Judge Hal B. Greenwald in Poughkeepsie ordered Tuesday that no portion of the book can be distributed before he decides the validity of Robert Trump's claims. The president's brother says niece Mary Trump had agreed not to publish such a book without permission from the family. Mary Trump's lawyer promised an immediate appeal. A Simon & Schuster spokesperson said the publisher was disappointed. A lawyer for Robert Trump said his client was very pleased.
WILMINGTON, Del. (AP) — Joe Biden says President Donald Trump has a "lot to answer for" amid reports that he was advised as early as March 2019 of intelligence that suggested Russia was offering bounties to the Taliban for the deaths of Americans. The presumptive Democratic presidential nominee told reporters in Wilmington, Delaware, on Tuesday that "It's an absolute dereliction of duty if any of this is even remotely true." Biden stopped short of saying Trump violated his oath of office or should face any consequences from Congress, which has already impeached and tried him on charges related his handling of foreign affairs.