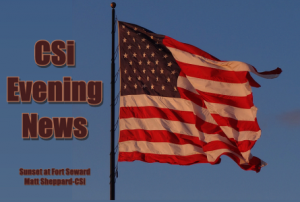 CSi Weather…
.FRIDAY…Mostly sunny with a 50 percent chance of showers and
thunderstorms. Highs in the upper 80s. Southeast winds 5 to
15 mph.
.FRIDAY NIGHT…Mostly cloudy. Thunderstorms likely in the
evening, then chance of showers and thunderstorms after midnight.
Some thunderstorms may produce heavy rainfall in the evening.
Lows in the upper 60s. Southeast winds 5 to 10 mph. Chance of
precipitation 60 percent in the Jamestown area, 50 percent in the Valley City area.
.INDEPENDENCE DAY…Partly sunny with a 50 percent chance of
showers and thunderstorms. Highs in the upper 80s. South winds
5 to 10 mph.
.SATURDAY NIGHT…Partly cloudy. Showers likely and chance of
thunderstorms in the evening, then chance of showers and
thunderstorms after midnight. Lows in the mid 60s. Chance of
precipitation 60 percent.
.SUNDAY…Mostly sunny with a 60 percent chance of showers and
thunderstorms. Highs in the mid 80s.
.SUNDAY NIGHT…Partly cloudy with showers likely and chance of
thunderstorms in the evening, then mostly cloudy with chance of
showers and thunderstorms after midnight. Lows in the mid 60s.
Chance of precipitation 60 percent.
.MONDAY…Partly sunny with a 30 percent chance of showers and
thunderstorms. Highs in the lower 80s.
.MONDAY NIGHT…Decreasing clouds. A 30 percent chance of showers
and thunderstorms. Lows in the lower 60s.
.TUESDAY…Mostly sunny with a 30 percent chance of showers and
thunderstorms. Highs in the lower 80s.
.TUESDAY NIGHT…Partly cloudy with a 30 percent chance of
showers and thunderstorms. Lows in the lower 60s.
.WEDNESDAY…Mostly sunny with a 40 percent chance of showers and
thunderstorms. Highs in the mid 80s.
There is a chance of thunderstorms across west and central North
Dakota Thursday afternoon and evening. Some storms may be severe
across the southwest and central, with large hail up to golf ball
size and damaging winds to 70 mph.
Numerous thunderstorms are forecast across west and central North
Dakota Friday through Sunday. Heavy rain is possible, mainly
across the central and east central.
Some storms may be also be severe Friday afternoon and evening.
Daily chances for thunderstorms continue Monday through
Wednesday. Some storms may be severe.
Sheyenne River Level Through Valley City
James River level through Jamestown.
Sheyenne River Level Through Valley City
James River level through Jamestown.
NDDOH
COVID-19 Stats
Posted Thurs., July 2, 2020
11-a.m.
COVID-19 Test Results
Results listed are from the previous day.
COUNTIES WITH NEW POSITIVE CASES REPORTED THURSDAY
Burleigh County – 14
Cass County – 17
Cavalier County – 1
Grand Forks County – 3
McHenry County – 1
Morton County – 2
Stark County – 2
Traill County – 1
Walsh County – 1
Wells County – 1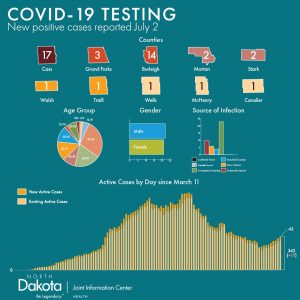 BY THE NUMBERS
188,414 – Total Number of Tests Completed* (+3,625 total tests from yesterday)
108,195 – Total Unique Individuals Tested* (+969 unique individuals from yesterday)
104,538 – Total Negative (+927 unique individuals from yesterday)
3,657 – Total Positive (+43 unique individuals from yesterday)
After investigation it was determined that a previously reported case from Sioux County was a duplicate.
1.2% – Daily Positivity Rate**
234 – Total Hospitalized (+0 individual from yesterday)
19 – Currently Hospitalized (-1 individuals from yesterday)
3,235 – Total Recovered (+25 individuals from yesterday)
80 – Total Deaths*** (+0 individual from yesterday)
* Note that this does not include individuals from out of state and has been updated to reflect the most recent information discovered after cases were investigated.
**Because the serial tests completed and added to the total number of tests completed can result in new individuals who test positive, the daily positivity rate will be calculated using the total positives for the day by the daily number of tests completed instead of the daily number of unique individuals tested.
*** Number of individuals who tested positive and died from any cause while infected with COVID-19.
For descriptions of these categories, visit the NDDoH dashboard.
For the most updated and timely information and updates related to COVID-19, visit the NDDoH website at www.health.nd.gov/coronavirus, follow on Facebook, Twitter and Instagram and visit the CDC website at www.cdc.gov/coronavirus.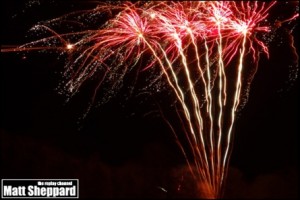 Valley City  (CSi)  A fireworks display is planned for Friday, July 3rd at the Lake Ashtabula  crossing, beginning at dusk around 10:30-p.m.with the display running 20-30-minutes.
The owner of the Crossing Greg Enstad is the co-event coordinator.
He pointed out changes this year include,  limited parking, with a small charge for parking up front, with those charged getting a free adult beverage ticket.  A wrist band for those 21 and older.  Younger children will get a hot dog or hamburger, and a soda pop.  No tailgating will be allowed.
Concessions and a beer garden will be available.
Parking will also be available along either side of the highway the Corps of Engineers property, and the boat ramp area, if space is available.

Jamestown (CSi)  The Jamestown Engineering Department informs motorists that beginning July 6th at approximately 06:00 A.M. and continuing through July 18th, 2020 at approximately 07:00 P.M, 2nd ST NE between 1st Ave N & 2nd Ave N will be temporarily closed to through traffic.
Continuing through July 7th, 2020 at approximately 07:00 P.M, 4th ST NE & 12th Ave NE intersection going down college hill to 3rd ST NE & 9th Ave NE is temporarily closed to through traffic.
Motorist's should use extreme caution in this area.
PLEASE NOTE:
The above schedule is contingent upon weather conditions.
For more information, contact the Engineering department at 252-5900 or email engineering@jamestownnd.gov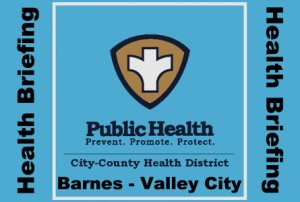 Valley City  (CSi)  City/County Health in Valley City announces that a mass COVID-19 testing will be held on July 8   at the North Dakota Winter Show location.
The testing is set from 2-p.m. to 6-p.m. with a drive through event including the south exhibit hall, and the parking lot area will be utilized.
The testing process takes approximately 15 minutes (wait time in line may be longer). Testing will be conducted by using an oral swab of the throat.
There is no cost for the test and health insurance is not processed.
Those participants testing positive will be notified by phone within 24-72 hours. Efforts will be made to contact those with a negative result within 3-5 days.
The goal is to test 500 people for the virus.
The North Dakota National Guard will be assisting, in cooperation with  CHI Mercy Health, and CCHD staff.  Participants will not be asked to provide proof of residency.
Prior to the testing, those who wish to participate are strongly encouraged to fill out the online screening form at www.testreg.nd.gov.
Jamestown  (CSi)  The motorcycle "Ride to Silence The Stigma," will take place on Sunday July 19, 2020.  Registration at Stutsman Harley-Davidson at 11 am, Kickstands up at 12:30.
On a recent Wayne Byers Show, on CSi Cable 2, Monte Rodacker said there will be a balloon release at about 12:15-p.m.
The ride route may be adjusted, however right now it goes from Stutsman Harley-Davidson in Jamestown to Sanborn with a stop at J&L, then on to Litchville stopping at the Rusty Spur, then to Marion stopping at T&J, and ending with a cookout at Yipsilanti.
He pointed out that the ride takes about four hours to complete with each stop taking about 45 minutes to allow for social distancing to stay safe.
Monte added that about 150 vehicles are expected to participate, with cars and trucks invited.
The donation is $20 for each person participating.
Proceeds from last year's ride went to First Link, as volunteers staff the 1-800-273-TALK suicide crisis line for North Dakota and two counties in Minnesota.
Money raised through donations are contributed to prevention of suicide organizations, and to call awareness to suicides and suicide prevention.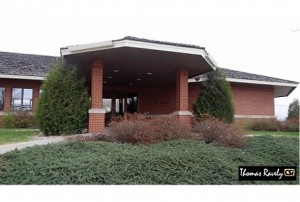 Jamestown  (CSi)  The Jamestown City Board of Adjustment Meeting
Will be at   8:00 a.m. – Wednesday, July 8, 2020, at City Hall.
The agenda items include:
A Variance Request – 8551 37th St SE – 2' Sidewall height Variance Request
A Variance Request – 8551 37th St SE – 13' Maximum overall height Variance Request.
FARGO, N.D. (AP) — The interim state health officer says taking over in the middle of the coronavirus has been a whirlwind, but he has quickly become acquainted with the job. Dr. Andrew Stahl took over in late May for Mylynn Tufte, who abruptly resigned her post without explanation. Stahl, an officer in the North Dakota Army National Guard's Medical Corps since 2009, served on the Guard's COVID-19 task force before joining Gov. Doug Burgum's administration. Stahl said starting a new job at any time is challenging, but starting during a global pandemic "does add a different dimension." He said residents have done a great job protecting the health of others and "using good COVID etiquette."
Update…
BISMARCK, N.D. (AP) — Bismarck police who asked for help in finding the person who shot a man Wednesday now say his gunshot wound was accidental and self-inflicted. A 22-year-old Mandan man had a gunshot wound to his upper thigh and was treated at Sanford Hospital after he was dropped off about 3 a.m. The injury was not believed to be life threatening. Police continue to investigate.
Update…
MANDAN, N.D. (AP) — A Washburn man accused of killing four people last year interrupted a court hearing and asked to speak directly to a judge against the advice of his attorneys. The hearing Wednesday at the Morton County Courthouse was set to address motions made by Chad Isaak's attorneys on suppressing certain evidence and on a change of venue. Reich told Isaak he could not tell his attorneys how to represent him. The judge did not immediately rule on the change of venue motion as well as the arguments about search warrants. The 46-year-old Isaak is charged with four counts of murder in connection with the deaths at RJR Maintenance and Management.
In sports…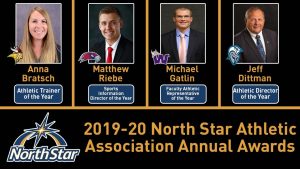 MADISON, S.D.   (NSAA)  – The North Star Athletic Association (NSAA) announced its annual awards via through a virtual show June 30, 2020.  The NSAA conference recognized the following award winners for the 2019-20 academic year in Coach, Team, Athletic Training, Sports Information Director, Faculty Athletic Representative and Athletic Director.
The NSAA virtual awards show recognizes the regular-season champion teams, tournament champions, as well as the Coach-of-the-Year honors.
Athletic Trainer of the Year:  Anna Bratsch – Valley City State (N.D.)
"Anna has been at VCSU for five years as our Head Athletic Trainer and has been a breath of fresh air," stated Valley City State's (N.D.) athletic director Jill DeVries.  "She is consummate professional when dealing with both student-athletes and coaching staffs as well as administration."
Bratsch has taken the reigns and become our staff advisor to our Student Athlete Advisory at VCSU.  She helped to encourage engagement and growth of this group and lead the NSAA charge in dealing with mental health issues of student-athletes.
"Anna believes in positive communication to get the best out of people," added DeVries.  "Anna is a great listener, and the student-athletes trust that she has their best interest at heart and is working with them to accomplish their gorals of competing at the highest level."
"She has a collegial rapport with the coaching staff and they too trust she is doing all she and her staff can to make VCSU athletics successful," said DeVries.  "Anna is sure to allow her staff professional developmental opportunities and is always looking for the latest innovations/therapies in her field.  She is kind and caring and it shows in the smile she shares readily around the W.E. Osmon Fieldhouse."
Other award winners:
Sports Information Director of the Year:  Matthew Riebe – Viterbo (Wis.)
Matthew Riebe serves as Viterbo (Wis.) Coordinator of Athletic Communications and Events.  On the Athletics Communications/SID portion of his job, he coordinates all marketing, public relations, media coverage, website maintenance, photos and statistical data for all competitions.  He writes and publishes post-game press releases for all V-Hawk home and away events relaying the stories to media outlets and sharing statistical information to the NSAA and NAIA.
His work serves 19 intercollegiate teams, 35+ head/assistant coaches and well over 350 student-athletes and their families.  His work with the website, social media, and video streams impact hundreds and in some cases thousands of fans, alumni, parents or family members who watch, read about or follow our events via our social media platforms.
"I know that all of our NSAA SIDs have similar job responsibilities and all do a phenomenal job," said Viterbo's athletic director Barry Fried.  "I'm nominating Matt for some of the 'extra' behind the scenes work he does.  Often when we think about the Champions of Character program, we think of coaches' impact and the students' impact, but we don't hear about how administrators or SIDs help carry out the values."
"Matt's dedication to serve Viterbo's students and staff, willingness to always put others before himself, and humble and grateful personality is what makes him special," added Fried.  "Matt has become a person in our department that all coaches and staff trust and can count on."
Riebe assisted with the recent North Star Athletic Association basketball conference championships in Watertown, S.D., taking photos, wrote stories and published social media updates for the fans.  "That's who he is, he did it because he wanted to provide support for the opposing students and fans as well – not just Viterbo students," said Fried.
"He is a servant-leader.  His character, integrity and servant-leadership mentality embody what the NAIA Champions of Character initiative is all about," stated Fried.
Faculty Athletic Representative of the Year:  Mike Gatlin – Waldorf (Iowa)
"Mike drops everything for our student-athlete to make sure they are compliant," said Waldorf's (Iowa) athletic director Chad Gassman.  "He takes the job seriously but enjoys it.  He does not treat being s far as a burden but as a service to our department.  Mike is extremely meticulous and organized.  On a side note, he is an outstanding professor also."
"Mike is an invaluable member of our North Star FAR team," stated Dave Bass, Valley City State' FAR and NSAA's Eligibility Chair.  "He manages a large number of student-athlete eligibility cases for Waldorf University, and his conscientious approach to following NAIA legislation sets a standard for all Faculty Athletics Representatives."
"Mike is also a valuable member of our NSAA Eligibility Committee where his insights are helpful to all committee members," added Bass.
Athletic Director of the Year:  Jeff Dittman – Dakota State (S.D.)
"Jeff supports all of our athletics programs," said Dakota State's (S.D.) Sports Information Director Nick Huntimer.  "He really worked hard to communicate with all of us on staff.  He provided meals to the athletic teams, take time to meet with the parents and student-athletes."
"He is not afraid to jump in and help with whatever is needed, whether it's concessions or cleaning or taking care of the Trojan Athletic Club's hospitality room," added Huntimer.
Since his return to Dakota State in 2012 to become an athletic director, Dittman established the Trojan Athletic Club (TAC) with membership numbers increasing each year.  The TAC also established the annual Wild Game Feed, which kept setting record numbers each year.
Dittman was the driving force that established the creation and administration of DSU's 'Ag Bowl', which started in 2016.  "Ag Bowl is a cooperative effort between the Madison area agriculture businesses and DSU Athletics as a way of showing our appreciation to one of the most important economic groups in our area," explained Huntimer.
In 2017, DSU established a new football attendance record of 5,500 fans in the annual Ag Bowl game after a 56-39 victory over long-time rival Dakota Wesleyan (S.D.).  It was also the first DSU sports' game to be televised live on Midco Sports Network channel.
Dittman also helped with the creation of the annual 'Ag Ball' basketball game in 2019.
The Trojan Athletic Club also started the 'Frozen Trojan' for the first four years.  Dittman also established the annual Trojan Scramble golf tournament in Sioux Falls, S.D.
As part of Dakota State's growth in numbers of student-athletes and teams, Dittman assisted with the implementing of the Athletics Master Plan.  Esports was added to the list of Dakota State's athletics teams, which started during the 2019-20 academic year.
Dittman was the lead role to earn a pair of bids to host national tournaments, where Dakota State hosted for the past three seasons.  DSU, in conjunction with Northwestern (Iowa) and the Sioux Falls Sports Authority, hosted the NAIA Division II Men's Basketball National Tournament at the Sanford Pentagon for the past three seasons.
Dakota State also hosted the NAIA Indoor Track & Field National Championships at Sanford-Jackrabbit Athletic Complex in Brookings for the past two seasons.  The NAIA recently extended the contract for DSU to host the national indoor track & field meet through the 2022 season in Brookings.  "Those national tournaments that Dakota State hosted had brought economic impact to the cities of over millions of dollars," said Huntimer.
Dittman set up the NAIA's Champion of Character event at the recent NAIA Indoor Track & Field National Championships in Brookings, S.D.  He established the Captain's Council to hear what the student-athletes had to say about things and get them more involved as halftime activities.
When Dittman returned to Dakota State for his second stint, he coached the women's basketball team where he accumulated 296 victories (1993-2008 and 2012-17).  His 296 wins is the most victories by any DSU women's basketball head coach in program history.
He took the Lady T's squads to the NAIA Division II Women's Basketball National Tournament six times in a span of nine years during the decade of 2000.
During Dittman's era as athletic director, the Trojans recently won back-to-back conference championships in men's cross country and men's indoor track & field.  Dakota State also won North Star conference titles in men's outdoor track & field, women's cross country and men's basketball.
The Trojan Athletics department also has achieved success academically.  Dakota State had set a school-record of 46 student-athletes on the 2019 NSAA Fall Sports Scholar-Athletes list.  In addition, the Trojans had at least five programs being named to NAIA Scholar Team since Dittman's return to Dakota State in 2012.
He also served on various positions in the North Star conference as chair and oversight committees.
"Jeff helped guide the sports programs through the recent massive flooding that impacted the Madison area last September," added Huntimer.  Projects included sand bagging, help with assisted living relocation, and clean-up efforts with the community of Madison.
"Dakota State was on the verge of winning their first-ever NSAA Commissioner's Cup this year as well," said Huntimer.  "DSU was leading the conference in a tight race with 46.75 points after the winter sports season was completed until the COVID-19 pandemic that ended the spring sports season."
Nick Huntimer, North Star Athletic Association Sports Information Director
In world and national news…
FORT LAUDERDALE, Fla. (AP) — The number of confirmed coronavirus cases in the U.S. climbed to a new high of more than 50,000 per day on Thursday, with the infection curve rising in 40 out of 50 states, as the pandemic trended in the wrong direction in nearly all of the country outside of the Northeast. The U.S. recorded 50,700 new cases, according to a tally kept by Johns Hopkins University. All but 10 U.S. states are showing an increase of confirmed cases over the last 14 days, according to data compiled by the COVID Tracking Project. Nebraska and South Dakota were the only states outside the Northeast with a decrease in cases. But those states are also recording higher positive test rates.
(AP)  Congressional Democrats say President Donald Trump's administration needs a better plan to address shortages of protective gear and coronavirus testing supplies. Rep. James Clyburn says urgent action is needed "before this virus spins further out of control." Administration officials say that they have helped the nation boost supplies over the last several months and that most states have at least 30 days' worth of gear on hand. Republicans on the committee exploring shortages say the group should be looking elsewhere for problems, such as investigating China and calling on mayors to enforce social distancing at protests.
FORT LAUDERDALE, Fla. (AP) — Florida has reported 10,000 new confirmed coronavirus cases for the first time. The barrier broken Thursday is six times higher than where the daily record stood less than a month ago. The state also reported 67 deaths Thursday for the second time in a week. The seven-day average for daily fatalities is now back over 40, a 30 percent increase from two weeks ago. The state's death rate peaked at 60 per day in early May, but had declined to 30 by mid-June. Later Thursday, Vice President Mike Pence and Gov. Ron DeSantis are scheduled to visit a medical training center in Tampa.
SACRAMENTO, Calif. (AP) — California's mood has gone from optimistic to sour as coronavirus cases and hospitalizations rise heading into the July 4th weekend. Gov. Gavin Newsom has ordered bars and indoor restaurant dining closed in most of the state, many beaches are off limits, and he's imploring Californians to avoid holiday gatherings with family and friends. Since Memorial Day, California has gone from a coronavirus success story to a cautionary tale. Health experts say the change was a combination of a populace made complacent by positive trends, the rapid reopening of businesses and the late adoption of a mandatory mask rule.
WASHINGTON (AP) — U.S. intelligence chiefs have conducted classified briefings for congressional leaders who have demanded more answers about an intelligence assessment that Russia offered bounties for killing U.S. troops in Afghanistan. CIA Director Gina Haspel and Director of National Intelligence John Ratcliffe met Thursday with the so-called "gang of eight." The group includes Senate Majority Leader Mitch McConnell, House Speaker Nancy Pelosi and the top Republicans and Democrats on the two intelligence committees. The group regularly receives classified briefings. None of the lawmakers leaving the meeting would comment on it. President Donald Trump has denounced news reports about the assessments as a "hoax."
ISLAMABAD (AP) — Moscow and Washington are intertwined in a complex and bloody history in Afghanistan, with both suffering thousands of dead and wounded in conflicts lasting for years. Now both superpowers are linked again over Afghanistan, with intelligence reports indicating Russia secretly offered bounties to the Taliban to kill American troops there. But analysts suggest that the two adversaries actually have more in common, especially when it comes to what they want to see in a postwar Afghanistan: a stable country that does not serve as a base for extremists to export terrorism. Both countries also are aligned in their opposition to militants from the Islamic State group..