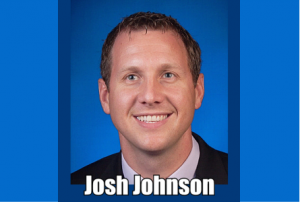 Valley City  (VCPS)  VC Public School District by Supt Josh Johnson has posted information through a newsletter posted at the school district website.
It says, "Our school district is planning and preparing for the reopening of schools this fall. We have been working very hard to research, listen, and learn from the professionals in the medical field to better understand COVID-19 and the Health and Safety needs of our students and staff. We have evaluated the feedback from our families and believe that there is a Strong Desire to SAFELY return students back to face-to-face learning this fall.
Guidance from North Dakota and Local Health Partnerships
As of today, ND PK-12 Schools have not been issued guidance from the Department of Public Instruction or Governor Burgum regarding the reopening of schools this fall. We are hopeful that new guidance will be provided soon. We will share our reopening plans with all parents, guardians, and families after the state has issued us their guidance.
Please know that we will continue to prepare our plans for school reopening with a strong focus of partnership and relationship with City-County Health and Essentia Health.
Educating All Students in Any and All Learning Environments
Most likely this school year, our students and staff will be required to move between learning environments due to COVID-19. Our staff will be prepared to engage students in these learning environments, including face-to-face and Virtual (Distance) Learning. Our reopening plans will further detail these learning environments and how/when we will be required to transition between them.
Families Choosing Virtual (Distance) Learning in '20-21
If you WILL NOT be sending your child to school in 2020-2021 (regardless of safety precautions), we would greatly appreciate you completing a survey on the website. We need to be able to plan for developing a Virtual Learning plan for these students. Please complete survey by Friday, July 17th.
We understand that we continue to provide a lot of information to you. After we receive the state guidance, we will be prepared to share our preliminary reopening plans."
Josh Johnson
Superintendent
Valley City Public Schools
(701) 845-0483