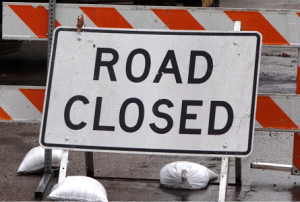 Jamestown  (CSi)  Beginning Monday, Aug 3 at 7:00 AM through Tues Aug 4 at 7:00 PM  West bound lane on 10th Street SE will be closed between 3rd Ave SE and 4th Ave SE, for water and sewer line work. Construction signing has been put into place by the contractor.
This construction work will continue thru August 4th, 2020.
Motorist's should use extreme caution in this area.