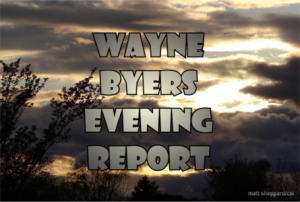 CSi Weather…
.FRIDAY NIGHT…Mostly cloudy with a 30 percent chance of showers and thunderstorms in the evening, in the Jamestown area, 50 percent in the Valley City area, then partly cloudy after midnight. Lows in the lower 60s. North winds 10 to 15 mph.
.SATURDAY…Sunny. Highs in the mid 70s. North winds 10 to
15 mph.
.SATURDAY NIGHT…Mostly clear. Lows in the mid 50s. North winds
5 to 10 mph.
.SUNDAY…Sunny. Highs in the mid 70s. Northeast winds 5 to
10 mph.
.SUNDAY NIGHT…Mostly clear. Lows in the lower 50s.
.MONDAY…Sunny. Highs in the mid 70s.
.MONDAY NIGHT…Mostly clear. Lows in the lower 50s.
.TUESDAY…Sunny. Highs in the upper 70s.
.TUESDAY NIGHT…Partly cloudy. Lows in the mid 50s.
.WEDNESDAY…Partly sunny with slight chance of rain showers and
thunderstorms. Highs around 80.
.WEDNESDAY NIGHT…Partly cloudy with a 30 percent chance of
showers and thunderstorms. Lows in the upper 50s.
.THURSDAY…Mostly sunny with a 20 percent chance of showers and
thunderstorms. Highs in the lower 80s.
The best chances for some stronger storms Friday and Friday evening will be along a cold front is over the James River Valley, and possibly the far southwest.
Update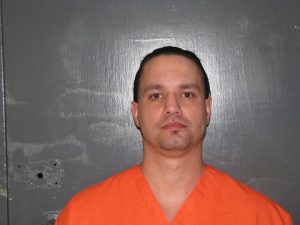 Valley City (CSi) – Delmore was arrested on Thursday, July 30th.
Previously
Valley City  (CSi)  The Barnes County Sheriff's Office reports that on Monday July 27th, 2020, Tyler Delmore an inmate from the Barnes County Correctional Facility was released at 10:15 a.m. for work as a condition of his Criminal Judgment.  He was due to return at 10:00 pm.
The report says, Delmore failed to return and has not returned as of Tuesday afternoon and has not been located.  The Barnes County Sheriff's Office and Valley City Police Department were notified.
Anyone with any information, please contact the Barnes County Sheriff's Office at 701-845-8530.
Earlier
On Monday July 27th, Tyler Delmore an inmate from the Barnes County Correctional Facility was released for work as a condition of his Criminal Judgment. He was due to return at 10:00 PM. Delmore failed to return but was arrested on Thursday, July 30th.
Earlier this year, Delmore was sentence to a year in jail and 15 months probation for failure to register as a sex offender.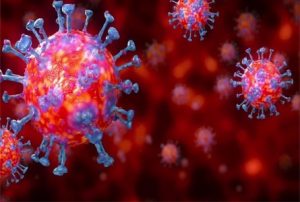 Bismarck  North Dakota health officials say the state set a new daily high for the number of COVID-19 cases after 29 counties reported positive tests. Officials on Friday confirmed 168 new cases, topping the previous record of 160 on July 22. That included 46 positive tests combined in Burleigh and Morton counties, which has been at the forefront of the state's spike in cases in the last two weeks. The number of active cases jumped by 60, to 1,077, and hospitalizations increased by four, to 47. Officials said 5,292 tests were processed since Thursday's report, for a total of more than 310,000 tests since the pandemic began.
NDDoH
COVID-19 Stats
Posted Fri. Jul 31, 2020
11-a.m.
COUNTIES WITH NEW POSITIVE CASES REPORTED FRIDAY
Benson County – 12
Billings County – 1
Burke County – 2
Burleigh County – 38
Cass County – 25
Cavalier County – 1
Dickey County – 1
Dunn County – 1
Grand Forks County – 10
Griggs County – 4
Kidder County – 1
Logan County – 1
McIntosh County – 2
McLean County – 5
Mercer County – 3
Morton County – 8
Nelson County – 2
Pierce County – 3
Ramsey County – 2
Richland County – 4
Rolette County – 7
Sioux County – 1
Stark County – 16
Stutsman County – 1
Stutman Total – 105
Stutsman Active – 23
Stutsman Recovered – 80
Towner County – 1
Walsh County – 2
Ward County – 9
Wells County – 1
Williams County – 4

BY THE NUMBERS
310,232 – Total Number of Tests Completed* (+5,292 total tests from yesterday)
153,964 – Total Unique Individuals Tested* (+2,103 unique individuals from yesterday)
147,495 – Total Negative (+1,935 unique individuals from yesterday)
6,469 – Total Positive (+168 unique individuals from yesterday)
3.2% – Daily Positivity Rate**
364 – Total Hospitalized (+8 individual from yesterday)
47 – Currently Hospitalized (+4 individuals from yesterday)
5,289 – Total Recovered (+108 individuals from yesterday)
103 – Total Deaths*** (+0 individual from yesterday)
* Note that this does not include individuals from out of state and has been updated to reflect the most recent information discovered after cases were investigated.
**Because the serial tests completed and added to the total number of tests completed can result in new individuals who test positive, the daily positivity rate will be calculated using the total positives for the day by the daily number of tests completed instead of the daily number of unique individuals tested.
*** Number of individuals who tested positive and died from any cause while infected with COVID-19.
For descriptions of these categories, visit the NDDoH dashboard.
For the most updated and timely information and updates related to COVID-19, visit the NDDoH website at www.health.nd.gov/coronavirus, follow on Facebook, Twitter and Instagram and visit the CDC website at www.cdc.gov/coronavirus.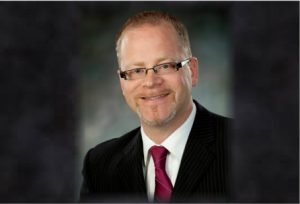 Jamestown  (CSi)  Jamestown Public Schools Superintendent Dr. Robert Lech has sent a letter to parents, updating the plan for the fall 2020 reopening of public schools.
Families,
Thank you for your patience and understanding as our Re-Entry Planning Committee has been working to create a plan for a fall school reopening.  Attached you will find a copy of the most recent draft of required Health and Safety Plan.  We will be holding an input session via a Zoom webinar on Wednesday, August 5 at 5:00 PM.  We will be emailing a link to that webinar on Monday, August 3, so please watch your inbox if you are hoping to attend.  This will also include some survey links to provide feedback on the plan to help us in preparation for a final approval with the school board.
The attached plan includes district guidelines.  Due to enrollments and facilities, each building may implement some of these guidelines differently.  As we recognize that families will have specific questions related to their building(s), we have also established individual informational meetings for each building.  A schedule of those meetings can be found below.
A few important items from our planning timeline:
August 4: Staff Input Session
August 5: Family Input Session
August 6: Special Board Meeting to Consider Approval of Health and Safety Plan
August 10: Informational Sessions for Jamestown High School (5:00 – 6:00) and Jamestown Middle School (6:00 – 7:00)
August 11: Informational Sessions for Louis L'Amour (5:00 – 6:00), Gussner (6:00 – 7:00) and Washington (7:00 – 8:00)
August 12: Informational Sessions for Roosevelt (5:00 -6:00) and Lincoln (6:00 – 7:00)
Thank you.
Robert Lech, Superintendent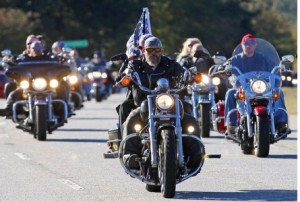 Jamestown  (CSi)  The annual North Dakota Patriot Guard (NDPG) Ride takes place on Saturday August 1.
Unlike the way the event was held in the past, this year due to thrCOVID-19 pandemic,  there will not be a rally, Jjst the ride, followed by a dinner for participants at the All Vets Club in Jamestown.
Ride registration at the Jamestown Civic Center is at 9:30-a.m., with the cost of $20 per motorcycle.   Kickstands up at 11-a.m.
The ride is open to the public.
The Ride procession will go from Jamestown to Lisbon where a lunch will be served,  then back to Jamestown for the All Vets Club, supper.
The North Dakota Patriot Guard regularly attends funeral services to honor fallen American heroes, invited by the family, supporting them and their communities.
In the past, and when appropriate, the Patriot Guard also acts as a legal, non-violent barrier, or shields the mourning family and friends from protesters.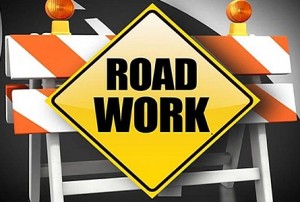 Jamestown  (CSi)  Beginning Monday, Aug 3 at 7:00 AM through Tues Aug 4 at 7:00 PM  West bound lane on 10th Street SE will be closed between 3rd Ave SE and 4th Ave SE, for water and sewer line work. Construction signing will be put into place by the contractor.
This construction work will continue thru August 4th, 2020.
Motorist's should use extreme caution in this area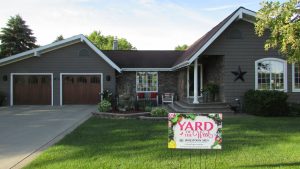 Jamestown  (Chamber)  The Jamestown Area Chamber of Commerce Beautification Committee is pleased to announce the 10th winner of Yard of the Week Program for 2020.  Odean & Karen Olson of 1812 5th St. NE in Jamestown, has received this award.  Congratulations to them on this beautiful yard and thank you to them for their efforts to help beautify Jamestown. Congratulations for a job well done! Odean & Karen will receive a gift certificate from our award aponsor Menards in Jamestown.
The Yard of the Week program has been established to recognize those within the community that take pride in the appearance of their yard and do their part to beautify the community. The program began June 1st and ends August 28th. Yards will be selected each week from nominations received. Nominated yards must be visible from the street.
Bismarck  (NDDOT)  Construction work is scheduled to begin on North Dakota Highway 11 from Forman to Lidgerwood on Wednesday, August 5. The project will consist of applying chip seal to the roadway.
During the project:
Speeds will be reduced.
Flaggers will be in place in areas where workers are present.
Traffic may be delayed up to 15 minutes in areas.
Fresh oil and loose chips will be in work zone.
The chip seal project is expected to be completed mid-August.
The North Dakota Department of Transportation would like to remind motorists to slow down and use caution throughout the work zone.
For more information about construction projects and road conditions throughout North Dakota, call 511 or visit the ND Roads map at http://www.dot.nd.gov/travel-info-v2/
BISMARCK, N.D. (AP) — Three members of the Three Affiliated Tribes are accused of each accepting hundreds of thousands of dollars in bribes and kickbacks from a construction contractor. Documents show Randall Phelan, Delvin Reeves, and Frank Grady are charged in federal court with conspiracy and federal programs bribery. They each face up to 15 years in federal prison if convicted. Phelan and Reeves are tribal officials and Grady had been one. Attorneys listed for Phelan and Reeves did not immediately return calls seeking comment Friday. Court records say the contractor has pleaded guilty to bribery and is cooperating with prosecutors.
BISMARCK, N.D. (AP) — Marathon Petroleum plans to appeal an order by a federal agency to shutdown a pipeline that crosses part of an American Indian reservation in North Dakota. The Bureau of Indian Affairs on July 2 ordered the shutdown of the pipeline that delivers oil to Marathon's refinery in Mandan. The order comes seven years after an easement allowing the line to cross part of the Fort Berthold Indian Reservation expired. The BIA also is billing Marathon $187 million for damages. A statement posted on the company's website Friday said the line remains operational.
MADISON, Wis. (AP) — The GOP Senate leader says Wisconsin Senate Republicans "stand ready" to strike down the statewide mask mandate that Democratic Gov. Tony Evers announced on Thursday. Republican Senate Majority Leader Scott Fitzgerald stopped short Friday of promising that the Senate would vote to kill the order, which is slated to take effect on Saturday. He also did not indicate when the Senate might convene. State law gives the Legislature authority to revoke a governor's emergency order. Assembly Speaker Robin Vos said Thursday he expected the order to face a legal challenge, but didn't raise the possibility of the Legislature taking action.
In sports…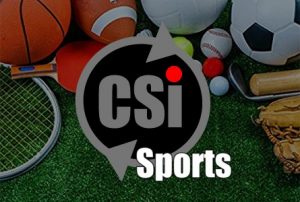 The (WDA) announced Wednesday, July 29, that all non-conference Class AAA football games and in-season volleyball tournaments for its member schools have been canceled this fall due to COVID-19.
The WDA schedule changes are affecting all fall sports to reduce health risks associated with the pandemic.
The changes limit, or eliminate, nonconference play across the board, which means originally scheduled Jamestown High School football games against Fargo North and Fargo Shanley to open the season have been canceled.
The North Dakota High School Activities Association approved guidelines to restart sports on July 24.
Blue Jay football starts their seven-game schedule August  28 at Dickinson and September 4 at Minot. The Blue Jays football, home opener is September 18 vs. Bismarck Legacy.
Jamestown at home will take Williston on September 25,  Bismarck on October 15, at Bismarck Century October 9 and Mandan on Oct. 21.
In-season volleyball tournaments have been eliminated in the WDA.
Blue Jay volleyball is scheduled for the  season opener September 1 vs. Bismarck St. Mary's.
Jamestown  (jimmieathletics.com) – The National Association of Intercollegiate Athletics Council of Presidents (COP) voted on Tuesday, July 31 to postpone the fall national football championship to spring 2021. This decision came after the COP voted earlier this week to postpone championships in all other fall sports until spring. This decision still allows NAIA conferences to compete in the fall and winter, if they so choose.
"The decision regarding the football championship required additional attention since the sport often operates outside of the regular conference structure," said Dr. Arvid Johnson, COP Chair and University of St. Francis President. "The extra time allotted was to ensure that the COP representatives had adequate opportunity to gain feedback from their conference colleagues."
The COP noted that the decision to move the football championship from the fall to spring is more inclusive for all NAIA member institutions, especially those schools that are restricted by local or state mandates from holding athletics competitions this fall.
"Moving the football championship to the spring was the right thing to do for the well-being of our student-athletes," said NAIA President and CEO Jim Carr. "The decision also provides additional flexibility for our conferences and institutions to account for regional differences and plan their regular season accordingly."
Jamestown is scheduled to open the 2020 regular season Saturday, September 12 at Briar Cliff (Iowa) University.
In world and national news…
SAN JUAN, Puerto Rico (AP) — Forecasters have declared a hurricane watch for parts of the Florida coastline as Hurricane Isaias drenches the Bahamas on a track for the U.S. East Coast. Officials in Florida say they're closing beaches, marinas and parks in Miami-Dade County beginning Friday night. Mayor Carlos Gimenez says the county has 20 evacuation centers on standby that could be set up with COVID-19 safety measures. The U.S. National Hurricane Center says Isaias had maximum sustained winds of 75 mph (120 kph) Friday morning and it was expected to remain a hurricane for the next few days.
LONDON (AP) — Authorities say a Florida teen hacked the Twitter accounts of prominent politicians, celebrities and technology moguls to scam people around the globe out of more than $100,000 in Bitcoin. The 17-year-old boy was arrested Friday in Tampa. He faces 30 felony charges. The hacks led to bogus tweets being sent out July 15 from the accounts of Barack Obama, Joe Biden, Mike Bloomberg and a number of tech billionaires including Amazon CEO Jeff Bezos, Microsoft co-founder Bill Gates and Tesla CEO Elon Musk. The tweets offered to send $2,000 for every $1,000 sent to an anonymous Bitcoin address.
WASHINGTON (AP) — The White House and its GOP allies appear to be retreating from their opposition to a $600 per week supplemental unemployment benefit that has propped both the economy and family budgets but is expiring Friday. The idea is a prominent feature of top-level Washington talks on a major election-season COVID-19 response measure. After late-night talks failed to produce a breakthrough, the two sides took their case to the media Friday morning. White House chief of staff Mark Meadows accused Democrats of refusing to negotiate, while House Speaker Nancy Pelosi said a short-term extension only makes sense if the two sides are close to a deal on the far more sweeping relief bill.
WASHINGTON (AP) — The House Foreign Affairs Committee has subpoenaed Secretary of State Mike Pompeo for documents he turned over to a Senate panel that is investigating Hunter Biden, the son of Democratic presidential candidate Joe Biden. Committee Chairman Eliot Engel said Friday that he had issued the subpoena as part an investigation into Pompeo's "apparent use of Department of State resources to advance a political smear of former Vice President Joe Biden." The subpoena demands all of the records that the department has turned over to Republican-led Senate committees that are investigating Hunter Biden's work for a gas company in Ukraine while his father was vice president.
WASHINGTON (AP) — President Donald Trump is taking a Friday swing through Florida, a state critical to his reelection prospects. His visit comes as Florida is experiencing daily records of COVID-19 deaths and preparing for Hurricane Isaias. Trump is holding a campaign event with Florida sheriffs in Tampa. He has pinned a surge in crime in some big cities on their Democratic mayors and has threatened to send federal law enforcement to protect what he describes as besieged communities. He's also taking part in a review of the response to COVID-19 and Florida's preparedness for the hurricane. It's expected to hit the Bahamas on Friday and move near South Florida on Saturday.
PORTLAND, Maine (AP) — Families trying to get in a last-minute vacation before school starts better do some homework on COVID-19 restrictions before loading up the minivan. The web of state and local quarantines is growing more tangled by the day: New York, New Jersey and Connecticut ordered visitors from a whopping 34 states to quarantine for 14 days. Chicago mandates quarantines for travelers from 22 states. Others states have their own quarantine lists. Some have an option for travelers to be tested. And that's just a sampling. The U.S. Travel Association estimates that domestic trips will drop by around a third for 2020.