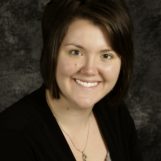 Jamestown  (Chamber)  The Jamestown Area Chamber of Commerce, Jamestown Stutsman County Development Corporation, along with area supporters, have teamed up to help our local business members see some extra cash flow this month. The "Give, Get, Grow" campaign will launch on August 17th as an effort to help local businesses who have experienced the negative economic effects of the COVID-19 pandemic.
Jamestown Area Chamber of Commerce, Executive Director Emily Bivens says, "We are in the "Give" portion which comes in the form of donations, which go into a matching pool to spark support for area businesses and double the economic impact of gift card sales.  Right now, we're looking for any and all donations to add to the matching pool.  We've had some really great organizations show support in the past few weeks, which has pushed our matching pool fund to just over $25,000!"
Donations to the Matching Pool include:
$5,000 – Jamestown Stutsman County Development Corporation
$2,500 – Quality Inn & Suites
$2,000 – Jamestown Community Foundation
$1,500 – Otter Tail Power Company
$1,000 – All Vets Club
$1,000 – Cash Wise
$1,000 – Cavendish Farms
$1,000 – Dakota Central
$1,000 – Dan Poland Machine
$1,000 – First Community Credit Union
$1,000 – IDK Bar & Grill
$1,000 – Lloyds Toyota
$1,000 – Triumph Inc.
$1,000 – Unison Bank
$1,000 – University of Jamestown
Additional Donations have been pledged by Bank Forward, Wilhelm Chevrolet Buick GMC, Lifestyle Appliance, Lifetime Vision Source, RM Stoudt, Scherbenske Inc., Babb's Coffee House, Dakota Store, Jonny B's Brickhouse, Sabir's Buffalo Grill, Sapphire Gallery
Bivens says, "I'm just overwhelmed with the response from our community. You ask them to support and they go above and beyond! The Chamber is so excited to see our local businesses have a positive impact from this campaign."
Starting August 17th, matching pool funds will start to be used as community members purchase gift cards from local business.  While the matching pool is active, ALL give card purchases made through the Chamber's virtual marketplace portal will be DOUBLED.  The matching pool funds will double the purchase for the consumer, in turn doubling the revenue impact for the local business.
For more information or to make a matching pool contribution, contact the Jamestown Area Chamber of Commerce at (701)252-4830 or director@jamestownchamber.com