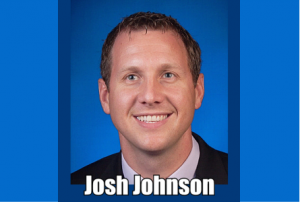 Valley City  (VCPS)  Valley City Public Schools Superintendent, Josh Johnson is informing parents and students, on school opening plans.
The news release issued by the Superintendent of the Valley City Public School District Josh Johnson:
For the 2020-2021 school year, Valley City Public Schools will be offering all K-12 students the opportunity to learn 100% in an online environment because of the ongoing COVID-19 pandemic. You will find information attached to this email regarding the Virtual Learning Academy at Valley City Public Schools, including frequently asked questions. Registration for the Virtual Learning Academy will begin on Monday, August 10th and the deadline to register for this option will be Friday, August 14th.
If you know that your student will be enrolling in the Virtual Learning Academy for 2020-2021 and you have not yet notified the school district, please send an email to brenna.schroeder@k12.nd.us. If you have other questions regarding the Virtual Learning Academy please send your questions to your student's school principal and/or school superintendent Josh Johnson at josh.johnson@k12.nd.us.
Jefferson Elementary K-3 Principal Troy Miller- troy.miller@k12.nd.us
Washington Elementary 4-6 Principal Chad Lueck- chad.lueck@k12.nd.us
Junior High 7-9 Principal Dan Larson- dan.larson@k12.nd.us
Senior High 10-12 Principal Kristi Brandt- kristi.brandt@k12.nd.us
School Superintendent Josh Johnson- josh.johnson@k12.nd.us
Johnson said substitute teachers and other subbing positions are available for the up coming school year.
Here are the top 10 reasons WHY you should consider 'subbing' in 2020-2021 at VCPS?
10) Earn some "Fun" money ($120 per day for teaching, $12-14 per hour for support positions- kitchen, office, custodial)
9) Great school atmosphere with a lot of "Hi-Liner Pride"
8) Free Hi-Liner Pride T-Shirt
7) Fantastic and delicious school lunches
6) Get to know others and make new friends!
5) Get to know your school better!
4) Be a role model for our students!
3) Service to the school and community!
2) Work with our AWESOME Hi-Liner Students!!
1) MAKE A DIFFERENCE in 2020-2021!
Did you know that any individual with a minimum of 48 semester hours of college coursework is eligible to obtain a North Dakota Substitute Teaching License? If interested in becoming a substitute teacher or subbing in a support position in 2020-2021, please call the District Office at 701.845.0483 and ask for Brenna Schroeder. You can also send an email to brenna.schroeder@k12.nd.us.