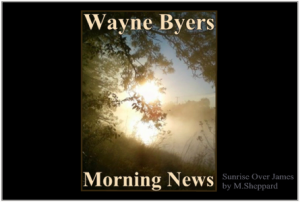 CSi Weather…
TODAY…Partly sunny. Patchy fog in the morning. Showers likely and chance of thunderstorms in the morning, then chance of showers and thunderstorms in the afternoon. Highs in the mid 70s.
Southeast winds around 5 mph. Chance of precipitation 60 percent in the Jamestown area, 50 percent in the Valley City area.
.TONIGHT…Partly cloudy. Lows in the upper 50s. Southeast winds
around 5 mph.
.THURSDAY…Mostly sunny. Highs in the lower 80s. Southeast winds
around 10 mph.
.THURSDAY NIGHT…Mostly clear. Lows in the mid 60s. Southeast
winds 5 to 10 mph.
.FRIDAY…Mostly sunny. A 20 percent chance of showers and
thunderstorms in the afternoon. Highs in the upper 80s. South
winds 10 to 15 mph.
.FRIDAY NIGHT…Mostly cloudy. Showers with thunderstorms likely
in the evening, then chance of showers and thunderstorms after
midnight. Lows in the mid 60s.
.SATURDAY…Mostly sunny. Highs in the mid 80s.
.SATURDAY NIGHT…Partly cloudy. A 30 percent chance of showers
and thunderstorms after midnight. Lows in the lower 60s.
.SUNDAY…Mostly sunny with a 40 percent chance of showers and
thunderstorms. Highs in the mid 80s.
.SUNDAY NIGHT…Partly cloudy. A 30 percent chance of showers and
thunderstorms in the evening. Lows around 60.
.MONDAY…Sunny. Highs in the lower 80s.
.MONDAY NIGHT…Mostly clear. Lows in the mid 50s.
.TUESDAY…Sunny. Highs in the lower 80s.
There is a chance of thunderstorms today in east central North
Dakota and the James River valley, but severe weather is not
expected.
Periodic thunderstorms are possible Friday afternoon through
Monday. However, strong to severe thunderstorms are possible
Friday afternoon into Friday night.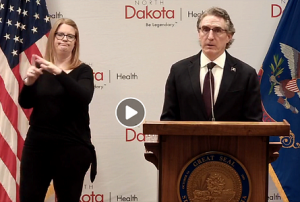 Bismarck  (CSi)  Governor Doug Burgum held his weekly COVID-19 News Briefing, Tuesday afternoon, at the state capital in Bismarck.  He was joined by North Dakota University System Chancellor Mark Hagerott and State Board of Higher Education Student Member Erica Solberg, a student at NDSU.
North Dakota health officials have  reported 149 new COVID-19 infections and two additional deaths. The updated report Tuesday confirms 107 deaths from complications of the coronavirus since the pandemic began. Officials said 4,904 tests were processed in the past day, for a total of nearly 330,000. A total of 6,933 people have tested positive for the virus.   North Dakota's active cases on Tuesday stands at 1,111, a sum that has about quadrupled in the past month. Officials said 29 of the new cases were in Burleigh County and 11 were in Morton County.
NDDoH
COVID-19 Stats.
Posted, Tues. Aug. 4, 2020
11-a.m.
COVID-19 Test Results
Results listed are from the previous day.
INDIVIDUALS WHO DIED WITH COVID-19
Man in his 60s from Griggs County with underlying health conditions.
Woman in her 70s from Sioux County with underlying health conditions.
North Dakota health officials have  reported 149 new COVID-19 infections and two additional deaths. The updated report Tuesday confirms 107 deaths from complications of the coronavirus since the pandemic began. Officials said 4,904 tests were processed in the past day, for a total of nearly 330,000. A total of 6,933 people have tested positive for the virus.   North Dakota's active cases on Tuesday stands at 1,111, a sum that has about quadrupled in the past month. Officials said 29 of the new cases were in Burleigh County and 11 were in Morton County.
COUNTIES WITH NEW POSITIVE CASES REPORTED TUESDAY
Barnes County 1
Barnes Total  35
Barnes Active 4
Barnes Recovered 31
Benson County – 33
Burke County – 1
Burleigh County – 29
Cass County – 8
Dickey County – 1
Emmons County – 1
Grand Forks County – 5
LaMoure County – 1
McIntosh County – 1
McKenzie County – 5
Morton County – 11
Mountrail County – 3
Nelson County – 1
Ramsey County – 13
Richland County – 2
Rolette County – 1
Sargent County – 2
Sheridan County – 1
Stark County – 7
Steele County – 1
Stutsman County  3
Stutsman Total 121
Stutsman Active 24
Stutsman Recovered 95
Walsh County – 1
Ward County – 4
Wells County – 2
Williams County – 11
Burgum said the Burleigh- Morton County COVID-19 Task Force is set to kick off  with controlling the spread of the virus, in cooperation with city and county officials, and health department contributions, with educational information being stepped up to residents of those counties.

BY THE NUMBERS
329,812 – Total Number of Tests Completed* (+4,904 total tests from yesterday)
160,470 – Total Unique Individuals Tested* (+1,719 unique individuals from yesterday)
153,537 – Total Negative (+1,571 unique individuals from yesterday)
6,933 – Total Positive (+149 unique individuals from yesterday)
After investigation it was found that a case from Burleigh County was from out of state.
3.0% – Daily Positivity Rate**  Past 7 days, 2.5%
389 – Total Hospitalized (+10 individual from yesterday)
51 – Currently Hospitalized (+5 individuals from yesterday)
5,715 – Total Recovered (+125 individuals from yesterday)
107 – Total Deaths*** (+2 individual from yesterday)
* Note that this does not include individuals from out of state and has been updated to reflect the most recent information discovered after cases were investigated.
**Because the serial tests completed and added to the total number of tests completed can result in new individuals who test positive, the daily positivity rate will be calculated using the total positives for the day by the daily number of tests completed instead of the daily number of unique individuals tested.
*** Number of individuals who tested positive and died from any cause while infected with COVID-19.
For descriptions of these categories, visit the NDDoH dashboard.
For the most updated and timely information and updates related to COVID-19, visit the NDDoH website at www.health.nd.gov/coronavirus, follow on Facebook, Twitter and Instagram and visit the CDC website at www.cdc.gov/coronavirus.
Burgum updated the COVID-19 …3rd Round of Relief
Package includes $59M for cities and counties, $97M for health programs, $100M to keep Unemployment Insurance Trust Fund solvent
The North Dakota Emergency Commission has unanimously approved a third tranche of federal funding to support the state's COVID-19 response and recovery efforts, directing nearly $320 million to cities and counties, public health services, unemployment insurance and other programs.
North Dakota received $1.25 billion from the Coronavirus Relief Fund as part of the $2.2 trillion Coronavirus Aid, Relief, and Economic Security (CARES) Act. The $319.7 million approved today is what remained of the state's Coronavirus Relief Fund dollars after votes by the Emergency Commission to allocate $406.1 million in June and $524.2 million in May, with approval from the Legislature's Budget Section.
Cities and counties will receive $59 million, on top of the $20 million for local public health units. The $59 million will be paid out as a reimbursement for law enforcement payroll based on each jurisdiction's number of law enforcement officers and actual payroll costs from March through September. Public safety payroll is considered an allowable expense to distribution of Coronavirus Relief Fund dollars. An estimated $33.5 million will go to cities and $25.4 million to counties.
North Dakota University System Chancellor Mark Hagerott explained the benefits of holding class on campus with hands on education including lab work classes.  He said faculty members as well as students have a smart restart task force, developing reopening plans.  Safe guidelines include COVID-19 testing of students and faculty, and practicing safe procedures, with social distancing, frequent hand sanitizing and wearing face masks when social distancing is not possible.
Hagerott said  The North Dakota University System (NDUS) in cooperation with the North Dakota Department of Health is arranging mass testing events for COVID-19 in multiple locations across the state. Current students, incoming students, faculty and staff are encouraged to get tested.
He pointed out, "All areas of the state are being targeted so that students can get tested where they are at, in their hometowns, before packing up and travelling to their campus of choice. For the safety of your friends, family and yourself, we are asking all students to please get tested at a location of their choice and help us create the safest environment possible for our campus communities."
The testing events are scheduled for Aug. 3-25 in Fargo, Bismarck, Grand Forks, Wahpeton, Jamestown, Mayville, Bottineau, Minot, Devils Lake, Belcourt, Fort Totten, Fort Yates, New Town, Williston and Dickinson, and other smaller communities across the state. Exact testing dates, times and locations for each city are listed at the North Dakota University System's testing event site at ndus.edu/gettested/. As best as possible, students should take the COVID-19 test approximately five days before leaving home. That way, students know they are healthy as they leave home and head to campus.
Participants are encouraged to pre-register to facilitate an efficient collection process and minimize the amount of time spent at the testing site. The pre-registration link is on the Department of Health's website at testreg.nd.gov/.
If results are positive, NDUS and DOH ask that you follow public health guidelines and isolate at your home or place of residence. Students and employees who live outside North Dakota can participate by going to the nearest NDUS/DoH testing site. However, testing closer to home is encouraged if it is available and distance prohibits travel to North Dakota.
Additional information with dates, locations, and times will be updated throughout the month, so please check the website often for the most current testing facts.
State Board of Higher Education Student Member Erica Solberg,the student representative on the State Board of Higher Education, urges students to take the COVID-19 test for positivity before classes start.  She said each school has its own practice on staying safe on campus including social distancing and wearing face masks when that's not possible, plus frequent hand washing.
With Behavior Health…
The North Dakota Department of Human Services' Behavioral Health Division has a new resource available to help parents and caregivers in supporting children with back-to-school plans, whether that means returning to school full time, distance learning or a hybrid model. The new Parents Lead resource can help guide conversations with children to better prepare them for this school year.
Behavioral Health Division Director Pamela Sagness, points out that even with all the uncertainty, parents and caregivers can prepare their kids with healthy skills before returning school. Depending on age, these things can include setting expectations around handwashing, walking through different scenarios like returning to school but wearing a mask or distance learning plans."
The new Parents Lead resource encourages parents and caregivers to provide a space for their child to talk about their questions and concerns, be honest about what to expect and lead by example.
Sagness suggests instead of highlighting what not to do, parents and caregivers can provide alternative behaviors for their children, such as a fun wave instead of a hug or pointing out the positives in situations that may be different, like eating lunch in the classroom.
She adds, "School leaders, parents and caregivers must make difficult decisions regarding back to school this year.  Thank you to all parents and caregivers for working to ensure students are prepared for this school year while being ND Smart."
Visit  www.parentslead.org for this information and more.
Parents Lead, a North Dakota program administered by the department's Behavioral Health Division, provides parents and caregivers a variety of tools and resources to support them in creating a safe environment for their children that promotes behavioral health. This is especially important throughout all the changes brought about by the COVID-19 pandemic.
Another source of support during the pandemic continues to be Project Renew, a partnership between the department, the division and Lutheran Social Services of North Dakota. It provides services for North Dakotans to help them understand physical and emotional reactions to COVID-19, develop and improve coping strategies, review options and connect with other individuals and agencies that may be of assistance. The Project Renew hotline can be reached at 701-223-1510 from 8 a.m. to 5 p.m. CT, Monday through Friday. Individuals can also send an email to renew@lssnd.org.
Through Project Renew, Lutheran Social Services is offering a free, online group discussion about navigating the parenting challenges created by the pandemic titled, "Parenting in a Pandemic" on Aug. 13, from 6 to 8:30 p.m. CT. Visit Lutheran Social Services' Facebook page for more information and to register at https://www.facebook.com/LutheranSocialServicesND/.
The division is responsible for reviewing and identifying service needs and activities in the state's behavioral health system to ensure health and safety, access to services and quality services. It also establishes quality assurance standards for the licensure of substance use disorder program services and facilities and provides policy leadership in partnership with public and private entities. For more information visit www.behavioralhealth.nd.gov.
Governor Burgum's next News Briefing is planned for Monday August 10, at 3:30-p.m.
Valley City  (CSi)  Valley City Mayor Dave Carlsrud says another COVID-19 Drive Through mass testing event will be held on Wednesday August 5, 2020 from 4-p.m., to 5:30-p.m., at the VCSU stadium parking lot.  He said 200 test kits will be available on a first come first served basis. Register at:  www.testreg.nd.gov the NDDoH website.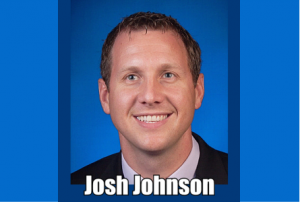 Valley City  (VCPS)  Valley City Public Schools Superintendent, Josh Johnson is informing parents and students, on school opening plans.
The news release issued by the Superintendent of the Valley City Public School District Josh Johnson:
For the 2020-2021 school year, Valley City Public Schools will be offering all K-12 students the opportunity to learn 100% in an online environment because of the ongoing COVID-19 pandemic. You will find information attached to this email regarding the Virtual Learning Academy at Valley City Public Schools, including frequently asked questions. Registration for the Virtual Learning Academy will begin on Monday, August 10th and the deadline to register for this option will be Friday, August 14th.
If you know that your student will be enrolling in the Virtual Learning Academy for 2020-2021 and you have not yet notified the school district, please send an email to brenna.schroeder@k12.nd.us. If you have other questions regarding the Virtual Learning Academy please send your questions to your student's school principal and/or school superintendent Josh Johnson at josh.johnson@k12.nd.us.
Jefferson Elementary K-3 Principal Troy Miller- troy.miller@k12.nd.us
Washington Elementary 4-6 Principal Chad Lueck- chad.lueck@k12.nd.us
Junior High 7-9 Principal Dan Larson- dan.larson@k12.nd.us
Senior High 10-12 Principal Kristi Brandt- kristi.brandt@k12.nd.us
School Superintendent Josh Johnson- josh.johnson@k12.nd.us
Johnson said substitute teachers and other subbing positions are available for the up coming school year.
Here are the top 10 reasons WHY you should consider 'subbing' in 2020-2021 at VCPS?
10) Earn some "Fun" money ($120 per day for teaching, $12-14 per hour for support positions- kitchen, office, custodial)
9) Great school atmosphere with a lot of "Hi-Liner Pride"
8) Free Hi-Liner Pride T-Shirt
7) Fantastic and delicious school lunches
6) Get to know others and make new friends!
5) Get to know your school better!
4) Be a role model for our students!
3) Service to the school and community!
2) Work with our AWESOME Hi-Liner Students!!
1) MAKE A DIFFERENCE in 2020-2021!
Did you know that any individual with a minimum of 48 semester hours of college coursework is eligible to obtain a North Dakota Substitute Teaching License? If interested in becoming a substitute teacher or subbing in a support position in 2020-2021, please call the District Office at 701.845.0483 and ask for Brenna Schroeder. You can also send an email to brenna.schroeder@k12.nd.us.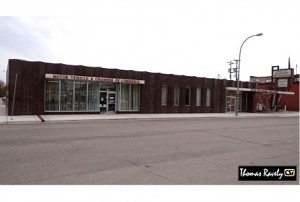 Jamestown  (Chamber)  The Jamestown Area Chamber of Commerce, Jamestown Stutsman County Development Corporation, along with area supporters, have teamed up to help our local business members see some extra cash flow this month. The "Give, Get, Grow" campaign will launch on August 17th as an effort to help local businesses who have experienced the negative economic effects of the COVID-19 pandemic.
Jamestown Area Chamber of Commerce, Executive Director Emily Bivens says, "We are in the "Give" portion which comes in the form of donations, which go into a matching pool to spark support for area businesses and double the economic impact of gift card sales.  Right now, we're looking for any and all donations to add to the matching pool.  We've had some really great organizations show support in the past few weeks, which has pushed our matching pool fund to just over $25,000!"
Donations to the Matching Pool include:
$5,000 – Jamestown Stutsman County Development Corporation
$2,500 – Quality Inn & Suites
$2,000 – Jamestown Community Foundation
$1,500 – Otter Tail Power Company
$1,000 – All Vets Club
$1,000 – Cash Wise
$1,000 – Cavendish Farms
$1,000 – Dakota Central
$1,000 – Dan Poland Machine
$1,000 – First Community Credit Union
$1,000 – IDK Bar & Grill
$1,000 – Lloyds Toyota
$1,000 – Triumph Inc.
$1,000 – Unison Bank
$1,000 – University of Jamestown
Additional Donations have been pledged by Bank Forward, Wilhelm Chevrolet Buick GMC, Lifestyle Appliance, Lifetime Vision Source, RM Stoudt, Scherbenske Inc., Babb's Coffee House, Dakota Store, Jonny B's Brickhouse, Sabir's Buffalo Grill, Sapphire Gallery
Bivens says, "I'm just overwhelmed with the response from our community. You ask them to support and they go above and beyond! The Chamber is so excited to see our local businesses have a positive impact from this campaign."
Starting August 17th, matching pool funds will start to be used as community members purchase gift cards from local business.  While the matching pool is active, ALL give card purchases made through the Chamber's virtual marketplace portal will be DOUBLED.  The matching pool funds will double the purchase for the consumer, in turn doubling the revenue impact for the local business.
For more information or to make a matching pool contribution, contact the Jamestown Area Chamber of Commerce at (701)252-4830 or director@jamestownchamber.com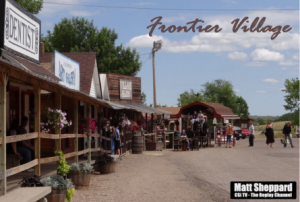 Jamestown  (CSi)  Jamestown Tourism Director Searle Swedlund says tourism numbers in Jamestown continue to be off, with lasting affects of the COVID-19 pandemic, however he says being off by about 17-percent, is still not as bad as anticipated a few months ago.
On Tuesday's Wayne Byers Show on CSi Cable 2, Searle said, at the beginning of pandemic, and the slowdown of travel due to attempts to slow the spread of the virus, it was feared that visitor numbers were going to be substantially lower.
In July this year the tourist numbers began to rebound, including visits to Frontier Village and the National Buffalo Museum in Jamestown.  He pointed out that the National Buffalo Museum is now allowing walk-in visitors, where previously appointments were necessary.   The use of face masks is highly encouraged, along with social distancing.
At Frontier Village, visiting hours have been cutback compared to other years, as a cost savings measure.
Searle added that maintenance work is in progress at the Village.
Also on our show he reviewed the plans in progress in the development of the Buffalo City Park, and noted the many features planned for the Park, including a hotel and restaurant in addition to the planned new location of the National Buffalo Museum on the footprint off I-94 on land currently owned by the North Dakota State Hospital.  He pointed out the proximity of the Park to the interstate, saying that the location is about three-tenths of a mile off I-94, which would be the closest attraction of its type to an interstate in North Dakota.
He said the North Dakota Legacy Fund dollars continue to be looked at as the major source of funding, promoting North Dakota as a whole as a continued major visitor attraction, with a good return on state dollars invested in the project.  The  state's investment in the $47 million to $57 million project is estimated to generate annual revenues of $13-million with the annual operating costs of around $10 million.
JSDC has approved, with the City of Jamestown, funding for a market and financial feasibility assessment for Buffalo City Park from Economic Development Funds,  in the amount of $25,000, with the City Share to be $20,000 and paid from the City Sales Tax Fund.  Tourism Director Searle Swedlund said feasibility study  "Builds a case," for the project, and studies traffic counts on I-94. The Park is estimated to draw 300,000 visitors annually.
On the drawing board is the planned Bison Discover Center, The Dakota Corral for children, plus, The Dakota Lands Pavilion, Gondola and Enhanced Dakota Thunder, Buffalo City Amphitheater, Bison Ranch BBQ, Bison Mall, and Tatanka Lodge, estimated to draw at least 300,000 tourists annually to Jamestown from traffic generated off I-94, and regional traffic.
The North American Bison Discovery Center could possibly become an expanded National Buffalo Museum location highlighting the history of the American Bison.
The proposed Buffalo City Park in Jamestown was discussed at a roundtable meeting in Bismarck on July 23, where the tourist attraction presentation was reviewed with state officials, and developers.
At the planning, funding, and  development meeting were Governor Doug Burgum, Lt. Governor Brent Sanford, along with North Dakota Commerce Commissioner, Michelle Kommer, and developers, Brian Lunde, and  Apogee Attractions from  Porter Ranch, California.
Bismarck  (CSi) The North Dakota Department of Environmental Quality awarded loans for water projects to five communities through the State Revolving Fund (SRF) Programs from May through July.
Center received a $547,000 Clean Water State Revolving Fund (CWSRF) loan and a $102,000 Drinking Water State Revolving Fund (DWSRF) loan to replace a water main and sewer main and to install a sanitary lift station and force main. This project will ensure the reliable and safe delivery of water and continued wastewater
Dunn Center received a $3,195,000 CWSRF loan and a $2,448,000 DWSRF loan to expand sanitary sewer service and install a new storm sewer system. New water main installation and replacements will improve hydraulic capacity, pressure and flow. This project will ensure the reliable and safe delivery of water and continued wastewater
Jamestown received a $3,170,000 CWSRF loan to replace, repair, and refurbish three lift stations. This project will ensure continued wastewater service.
Sykeston received a $411,000 DWSRF loan towards replacing an existing water storage tank with a 50,000-gallon water tower, which will provide the safe storage of the City's drinking water supply.
Wildrose received a $2,630,000 CWSRF loan towards replacing a clay sanitary sewer pipe with PVC pipe and new manholes, for better management of storm water and to prevent infiltration into the sanitary sewer system line.
The U.S. Environmental Protection Agency provides part of the SRF Programs funding, which offers below-market interest rate loans to political subdivisions for financing projects authorized under the Clean Water Act and Safe Drinking Water Act. SRF programs operate nationwide to provide funding to maintain and improve the infrastructure that protects our vital water resources.
Loan applicants must first be listed on the program's priority list, and awards are distributed based on project eligibility and ability to repay. Please contact the NDDEQ regarding specific detail on any of the projects mentioned above.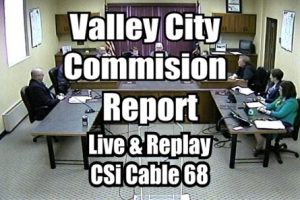 Valley City  (CSi)  The Valley City Commission met in Regular Session Tuesday evening at City Hall.
All members were present.
OATH OF OFFICE FOR POLICE OFFICER JOSHUA SAMPSON GIVEN BY MAYOR CARLSRUD. 
APPROVAL OF CONSENT AGENDA
Monthly Reports from the Fire Chief, Building Inspector, Auditor, Municipal Judge and Public Works Accountant.
Monthly Bills for the City and Public Works in the Amount of $2,154,951.80.
Approved an Application for Raffle Permit for the Hi-Liner Booster Club for the activity dates of 07/01/2020 to 06/30/2021.
Approved an Application for use of Veterans City Parking lot for the Shine Dance Team Hi-Lites car wash on the dates of August 20th and 27th from 4-9 pm during the Summer Nights activities. Back up dates of August 22nd & Sept 5th.
PUBLIC COMMENTS   No One Spoke
During the COVID-19 emergency, members of the public may request to make a public comment regarding city business by contacting City Hall (701) 845-1700 by 12 NOON on the day of the meeting to make arrangements.
Attorney General's "A Citizen's Guide to North Dakota Open Records & Open Meetings Laws" *A member of the public does not have the right to speak to the governing body at an open meeting. The public is only entitled to see and hear what happens at a meeting, and to record or broadcast those observations.
No personal attacks to persons present or not
No inflammatory language used during time that you have the platform
5 minute maximum or as directed by the chair
Thank you for participating in City Government.
ORDINANCE
Approved was the first reading of Ordinance No. 1063, an Ordinance to amend Title 9 (Fire Protection) re fire extinguisher inspections.
NEW BUSINESS
Approved was a Gaming Site Authorization Application for North Dakota Wildlife Federation for raffles to be held in the VC Eagles on the date of 04/10/2021. Finance Director Richter said the event is held annually.
No action was taken, on advertising for bids for sale of vacant lot at 14th St SW, Parcel 63-0880017. City Administrator Crawford said a resident came in and requested purchasing the lot.
The value of the lot will be determined pending additional information, typically set at $2,000.  There are no back taxes owed, and no special assessment payments due.
The issue will be coming back to committee for consideration.
Approved was a recommendation from Visitors Committee for Image Enhancement Grant for Valley Gallery of Photography up to the amount of $5,000. Bobby Koepplin said the Visitors Committee recommended approval.
Approved was a recommendation from Visitors Committee for Image Enhancement Grant for Bridgetown Storage and Properties LLP in an amount up to $5,000.  Bobby Koepplin said the business is expanding, and external improvements are planned.  About $56,000 is currently in the fund.
Approved was the recommendation from Visitors Committee for Food and Beverage Grant to the Valley City Eagles Aerie 2192 up to $41,861. Bobby Koepplin said the Eagles is recognized at the Valley City conference center.  He said the building's roof has failed and needs replacement. The committee recommends approval, when funds become available about the second half of 2021.  He said the Eagles is planning fundraisers.
City Commissioners, approved an Application for Property Tax Exemption for Rocking DD Properties. City Assessor Hansen has indicated recommendation, fitting the requirements.
Approve was an Amendment to Agreement for Permanent Flood Protection Phase III – Construction Engineering. KLJ reported and additional amount of $20,500 stems from additional time and effort in the phase, with the City's share $16,400.
Approved was appointing City Administrator, Gwen Crawford as an interim building official.
CITY ADMINISTRATOR'S REPORT:
Gwen Crawford explained enforcement of two hour parking is taking place.  She also outlined where new stop signs have be erected.
She said city resident have 10 days, to have indicated trees removed, unless otherwise agreed upon.
Alley property owners are reminded to keep tree trimmed up for the passage of garbage trucks.
CITY UPDATES & COMMISSION REPORTS
City Attorney Martineck said one candidate for City Engineer will be given a second interview.
City Finance Director, Richter reviewed the passed 2021 city budget numbers.
Scott Magnuson said door to door census takers are visiting addresses, if the census form is not already submitted.
Police Chief Hatcher said the city Ordinance will be enforced concerning removal of  abandoned vehicles on properties.
Commissioner Gulmon thanked City Finance Officer Avis Richter and her staff on their work on the city budget.
Commisioner Erickson reported that city sites are being reviewed for possibly two sites for recycling materials to be collected.
Valley City  (CSi)  Mayor Carlsrud said another COVID-19 Drive Through mass testing event will be held on Wednesday August 5, 2020 from 4-p.m., to 5:30-p.m., at the VCSU stadium parking lot.  He said 200 test kits will be available on a first come first served basis. Register at:  www.testreg.nd.gov the NDDoH website.
The meeting was shown live on CSi Cable 68, followed by replays.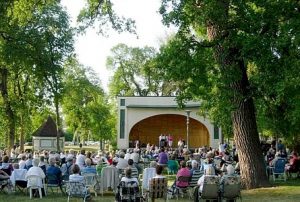 Valley City  (CSi)  Music in the Park in Valley City on Wednesday Aug 5 will have entertainment by Maasjo Sisters  performing at 7:15-p.m., at the City Park Bandshell.
A freewill offering is taken to support the  continued bandshell work.  Bring along your lawn chair or blanket. In case of rain the program will be moved to the Valley City Eagles Club.
Wednesday, August 5
7:15 p.m. Music in the Park: Maasjo Sisters.
Wednesday, August 12
7:15 p.m. Music in the Park: Oakland Grove
FARGO, N.D. (AP) — Fargo police say a head-on crash that killed two people was believed to be intentionally caused by one of the drivers. Authorities say 30-year-old Nathaniel Wilson, of West Fargo, was driving at a high rate of speed on a north Fargo street Friday afternoon when he crossed into the opposite lane and collided with a vehicle driven by 49-year-old Thomas Edmunds, of Fargo. Wilson was pronounced dead at the scene. Edmunds died at a hospital. Police said in a statement that witness accounts and other evidence lead them to believe that Wilson purposely caused the collision. The two men did not know each other.
FARGO, N.D. (AP) — A medical research company in Fargo will conduct two clinical trials that could lead to a vaccine for COVID-19. Lillestol Research is among several facilities across the nation participating in Operation Warp Speed, the federal government's program to provide 300 million doses of coronavirus vaccine by January 2021. Lillestol operations director Jamie Brown says the company plans to begin recruiting patients for the trial soon. She says patients chosen for the study will be tracked regularly to see if they contract coronavirus. Participants will be compensated, but the company did not say to what extent.
In sports…
The 2020 Class A Senior Babe Ruth State Tournament at Charlie Brown Field in Valley City.
Valley City Royals 7 Jamestown 3.
West Fargo Vets in a 9-0 win over Minot. No Hitter
Fargo Jets with a 6-4 win over Bismarck Reps.
Bismarck Caps in a 13-1 win over Devils Lake.
Wednesday  Schedule
10-AM – Minot vs. Bismarck Reps (Loser out)
1-PM – Devils Lake vs. Jamestown (Loser out)
4-PM – West Fargo Vets vs. Fargo Jets
7-PM – Bismarck Caps vs. Valley City
In other tournament action…
2020 Class B Babe Ruth State Championship
LaMoure A's captures the state title beating Langdon 10-1.
MLB
— José Berríos pitched six strong innings, Nelson Cruz had three hits and the Minnesota Twins beat the Pittsburgh 7-3 Tuesday in a game briefly delayed when an unauthorized drone flew over Target Field. The Twins won their fifth in a row and improved to 9-2 for the second time in the team's 60-year history. The game was delayed for nine minutes in the fifth inning and players were pulled off the field when the drone flew over center field. A few pitchers in the bullpen threw balls at the flying intruder but missed.
— Mike Trout homered in his first plate appearance as a father, Albert Pujols moved one step closer to Willie Mays on the career home runs list and the Los Angeles Angels beat the Seattle Mariners 5-3. Trout missed four games while on paternity leave for the birth of his son, Beckham Aaron Trout. He returned with a solo shot to left-center in the first inning on a day full of news for the Angels as top prospect Jo Adell also made his debut. Pujols hit a two-run homer later in the first for a 3-0 lead, giving him 659 for his career, one behind Mays on the career list.
BALTIMORE (AP) — Finally back on the baseball diamond after enduring eight days of virus testing, hotel room service and lengthy bus rides, the Miami Marlins scratched out a victory worth savoring.
Following one final delay in their effort to return from a miserable coronavirus-induced hiatus, the Marlins found enough power and pitching within their vastly overhauled roster to beat the Baltimore Orioles 4-0 Tuesday night. Francisco Cervelli and Jesús Aguilar homered for the Marlins, who had their season halted after 18 players tested positive for COVID-19 following the opening series in Philadelphia.
All the happiness that playing baseball brings was displayed when Cervelli slammed a 3-1 pitch from John Means over the left-field wall to give Miami a 1-0 lead in the fifth. The players in the dugout cheered, and Cervelli saluted them as the rounded third and headed for home.
In other Tuesday action:
— Jose Altuve and Carlos Correa hit solo homers, George Springer added a two-run double and the Houston Astros roughed up Madison Bumgarner in an 8-2 victory over the Arizona Diamondbacks on Tuesday night. Altuve hit his homer in the first inning and Correa followed with another in the second. The Astros put the game away in the fifth inning with five runs, including two on Springer's bases-loaded double. The Diamondbacks have lost five of six games. Bumgarner had a rough night, giving up eight runs over 4 1/3 innings.
— Max Fried boosted Atlanta's depleted rotation by allowing only one run in six innings, Austin Riley hit a three-run homer and the Braves beat the Toronto Blue Jays 10-1. Riley pulled a 3-2 pitch from Matt Shoemaker into the Blue Jays' bullpen behind the left-field wall in the fifth. It was the third homer allowed by Shoemaker. Matt Adams and Tyler Flowers hit homers in the second. Fried was thrust into the role of staff ace when Mike Soroka suffered a torn right Achilles tendon on Monday night, ending his season.
—Stephen Piscotty hit Oakland's second walkoff grand slam of the year and the Athletics beat the Texas Rangers 5-1 Tuesday night for their fourth straight win.
—Jose Abreu hit a tiebreaking single in the seventh inning, helping Lucas Giolito and the Chicago White Sox edge the Milwaukee Brewers 3-2. The White Sox have won six consecutive games for the first time since April 2017 as they attempt to snap a string of seven straight losing seasons. This latest victory may prove costly. White Sox rookie second baseman Nick Madrigal left the game with an injured left shoulder.
— Shane Bieber overcame two solo home runs to pitch into the eighth inning, Franmil Reyes hit a tiebreaking, two-run homer and the Cleveland Indians snapped a four-game skid with a 4-2 win over the Cincinnati Reds on Tuesday night. The Indians played their third consecutive game without manager Terry Francona, who continues to undergo tests in Cleveland for a gastrointestinal condition.
— Austin Meadows got two hits after missing the first 10 games of the season with the coronavirus and the Tampa Bay Rays stopped their losing streak at five by beating the Boston Red Sox 5-1. Boston lost its fourth in a row, including a three-game sweep at Yankees Stadium over the weekend, and fell to 3-8 overall.
—The Cubs overcame another shaky outing by closer Craig Kimbrel to beat the Kansas City Royals 5-4 Tuesday night for their fifth straight win. Jason Heyward, Jason Kipnis and Willson Contreras homered and the Chicago Cubs overcame another shaky outing by closer Craig Kimbrel.
MLB-VIRUS OUTBREAK-CARDINALS-MOLINA
ST. LOUIS (AP) — St. Louis Cardinals catcher Yadier Molina says he's one of the players on the team who tested positive for COVID-19.
The nine-time All-Star revealed his results in a Spanish-language Instagram post. Soon afterward, the Cardinals issued a release naming six of the players who have tested positive. The others are infielders Paul DeJong, Edmundo Sosa and Rangel Ravelo along with pitchers Junior Fernandez and Kodi Whitley.
The outbreak resulted in the postponement of the Cardinals' scheduled three-game weekend series at Milwaukee as well as a four-game series with Detroit.
In other MLB news:
— The Atlanta Braves have placed right-hander Mike Soroka on the 45-day injured list following his torn right Achilles tendon and have designated right-hander Chris Rusin for assignment. Soroka was the team's opening day starter. He had to be helped off the field after suffering his season-ending injury in Monday night's loss to the New York Mets.
— A group of House Democrats has called for the name of former baseball commissioner Kenesaw Mountain Landis to be pulled off future Most Valuable Player plaques. It's an idea endorsed by several players who have won the award. U.S. Reps. Gil Cisneros of California and Cedric Richmond of Louisiana sent a letter signed by 28 members of Congress on Tuesday to Major League Baseball Commissioner Rob Manfred and the Baseball Writers' Association of America asking for action. In late June, former NL MVPs Barry Larkin, Mike Schmidt and Terry Pendleton told The Associated Press they would favor removing Landis' name from the trophy because of concerns over his handling of Black players.
NBA-
— Bam Adebayo had 21 points and 12 rebounds, and the Miami Heat never trailed in beating the Boston Celtics 111-106. The Heat remained alone in the fourth spot in the Eastern Conference. The Celtics had their lead for the No. 3 seed cut to 1 1/2 games over the Heat. Miami has a game lead on Indiana and improved to 2-1 so far in the seeding games despite Jimmy Butler sitting out with a sore right ankle.
—Damian Lillard scored 21 points and Carmelo Anthony hit a big 3-pointer late to help the Portland Trail Blazers to a 110-102 victory over the Houston Rockets. The Blazers led by one before Lillard made one of two free throws. Anthony's 3 then extended the lead to 107-102 when less than a minute to go. Anthony had 15 points and 11 rebounds. James Harden led Houston with 23 points and nine assists on a night he was slowed by foul trouble. Jeff Green added a season-high 22 points
LAKE BUENA VISTA, Fla. (AP) — Luka Doncic punctuated a triple-double by making the tiebreaking shot with 1:57 left in overtime Tuesday and leading the Dallas Mavericks past the Sacramento Kings, 114-110.
Doncic was sensational, finishing with 34 points, a career-high 20 rebounds and 12 assists. Kristaps Porzingis added 22 points and seven rebounds before fouling out late in regulation.
It was the Mavs' first victory since arriving at Walt Disney World and allowed them to remain the only NBA to avoid three straight losses this season.
In other action:
—Timothé Luwawu-Cabarrot hit back-to-back 3s to put Brooklyn ahead to stay, and the Nets beat Milwaukee 119-116 to keep the Bucks from clinching the top seed in the Eastern Conference. Luwawu-Cabarrot finished with a career-high 26 points. Giannis Antetokounmpo scored a team-high 16 points playing only the first half for Milwaukee, which now has lost two of three seeding games.
—T.J. Warren scored 32 points and Myles Turner added 21 to send the Indiana Pacers past Orlando 120-109 for their third consecutive victory. Warren has topped the 30-point mark in each game at Walt Disney World and tied Jermaine O'Neal's franchise record for most points in a three-game stretch with 119. Nikola Vucevic had 24 points and 10 rebounds to lead the Magic.
— Devin Booker made a turnaround jumper over Paul George as time expired, capping a 35-point performance and giving the Phoenix Suns a 117-115 victory over the Los Angeles Clippers. The Suns improved to 3-0 in the bubble as they chase a playoff spot. Kawhi Leonard led the Clippers with 27 points and George added 23.
In NBA news:
—Jamal Crawford made his Brooklyn debut and it ended quickly. Crawford hurt his left hamstring in the second quarter of the Nets' game against the Milwaukee Bucks on Tuesday. Crawford had five points and three assists in six minutes off the bench. He got hurt while being guard by Milwaukee's Khris Middleton, who appeared to step on Crawford's foot.
—The Memphis Grizzlies will be without forward-center Jaren Jackson Jr. for whatever remains of this season after he hurt his left knee. The Grizzlies said Jackson was hurt when he landed awkwardly after making contact with an opponent while contesting a shot. Further evaluation found a meniscus tear in his left knee. Jackson is expected to make a full recovery.
NHL-
—Auston Matthews and John Tavares scored and the Toronto Maple Leafs beat the Columbus Blue Jackets 3-0 on Tuesday to even their best-of-five qualifying series at one game. Toronto defenseman Jake Muzzin was taken off the ice on a stretcher with 1:52 left in the game after his head made violent contact with Columbus' Oliver Bjorkstrand behind the Blue Jackets net. He was taken to a hospital.
—Aware of how much back-to-back losses could devastate their playoff hopes, the Calgary Flames wrested momentum back in their series with the Winnipeg Jets with a 6-2 win Tuesday. The Flames lead the best-of-five qualifying series 2-1. Game 4 is Thursday.
TORONTO (AP) — Sebastian Aho scored twice in the third period while James Reimer was strong in net to help the Carolina Hurricanes beat the New York Rangers 4-1 on Tuesday night and sweep the Stanley Cup qualifier series. Warren Foegele scored the go-ahead goal early in the third period for the Hurricanes. Reimer added 37 saves for the Hurricanes in his first start of the series. Chris Kreider scored for the Rangers. Rookie Igor Shesterkin finished with 27 saves in his postseason debut for New York.
In other Tuesday action:
— The Nashville Predators stumbled in their postseason opener by falling into an early hole, putting themselves in a must-win situation for Game 2. Behind steady goaltending and a dedication to clogging shooting lanes, the Predators snatched the momentum back less than 24 hours before Game 3.
—Jordan Eberle scored twice, including the go-ahead goal, and the New York Islanders rallied to a 4-2 win over the Florida Panthers and take a 2-0 lead in their best-of-five NHL preliminary round playoff series. Ryan Pulock and Matt Martin also scored, and Semyon Varlamov stopped 26 shots in a game New York overcame a pair of one-goal deficits. Mike Hoffman had a goal and assist and captain Aleksander Barkov also scored for Florida, which is one loss from going one-and-done in the playoffs for a fifth consecutive time.
NFL…
DETROIT (AP) — The Detroit Lions removed Matthew Stafford from the COVID-IR list, saying he received a false positive test result — and drawing the ire of the quarterback's wife toward the NFL.
The list was created for players who either test positive for COVID-19 or have been in close contact with an infected person. Stafford was listed on it Saturday, but the team said Tuesday his testing sequence for the pre-entry period was: negative, negative, false positive — then the next three tests were all negative.
The team issued a statement saying Stafford does not have the virus and never did.
In other NFL news:
— NFL players who decide to opt out of the coming season must do so by Thursday afternoon. That's according to a person familiar with the agreement between the league and the players. There also are opt-out provisions for players who experience emergency or extenuating circumstances during the season due to the coronavirus.
Another person with direct knowledge of the agreement between the league and the players' union tells The Associated Press that relief in the 2020 salary cap is being provided to the 32 teams.
Among the players who are already opting out:
— Cleveland Browns defensive tackle Andrew Billings has opted out of the 2020 season because of coronavirus concerns. Billings signed a one-year free-agent contract with Cleveland in March after spending three seasons with the Cincinnati Bengals. The 6-foot-1, 328-pounder was going to give the Browns some size and depth up front. Billings is the third Cleveland player who has chosen not to play, following guard Drew Forbes and tackle Drake Dorbeck. The Browns also placed wide receiver Ja'Marcus Bradley on the reserve/COVID-19 list.
— Linebacker Skai Moore has become the first Indianapolis Colts player to opt out of playing the 2020 season because of the coronavirus. Moore has been a backup linebacker and special teams player the last two seasons for Indy. He appeared in a total of 10 games over those two seasons. Players who opt out voluntarily will receive a $150,000 stipend. Those who receive a medical opt out will receive $350,000.
— The Jacksonville Jaguars have cleared starting quarterback Gardner Minshew from the COVID-19 list. Minshew spent the last two days in mandatory quarantine after being in close contact with someone infected. Safety Andrew Wingard also was activated from the COVID-19 list Tuesday. Minshew, Wingard and receiver Michael Walker are roommates in Jacksonville and have been for more than a year. Walker remains on the list. Jacksonville had an NFL-leading dozen players on the COVID-19 list Monday, with most of them being rookies and second-year players like Minshew, Wingard and Walker. The Jaguars are expected to hold their first training camp practice next Wednesday.
In other NFL news:
— Six-time Pro Bowl running back LeSean McCoy has finalized a one-year contract with the Tampa Bay Buccaneers. With the signing, the Bucs add another offensive playmaker to help Tom Brady with his new team. The 32-year-old McCoy is entering his 12th NFL season.
— The New York Giants improved their pass rush by re-signing linebacker Markus Golden. The Giants announced Tuesday the signing on their leader in sacks last season. Golden's contract is a one-year tender for $5.1 million. Golden had 10 sacks in 2019, more than twice the total of any other Giants defender. The 29-year-old is entering his sixth season.
COLLEGE FOOTBALL-MINNESOTA-BATEMAN
Gophers star Bateman skips season amid virus worry, goes pro
MINNEAPOLIS (AP) — Minnesota Gophers wide receiver Rashod Bateman has opted out of the 2020 season amid concerns about the coronavirus. He will forgo his remaining two years of eligibility to enter the 2021 NFL draft.
Bateman posted a video on Twitter that he narrated in explanation of his decision. The university confirmed his departure, which Bateman called "the hardest decision that I've ever had to make in my life."
The native of Tifton, Georgia, totaled 111 receptions, 1,923 yards and 17 touchdowns over two seasons. Bateman was a third team All-American in 2019. He won the Big Ten Conference's receiver of the year award.
DOCTOR-SEXUAL ASSAULT-COACH
Former coach gets 90 days in connection with Nassar case
LANSING, Mich. (AP) — A former Michigan State University head gymnastics coach has been sentenced to 90 days in jail for lying to police during an investigation into ex-Olympic and university sports doctor Larry Nassar.
Sixty-five-year-old Kathie Klages was found guilty by a jury in February of a felony and a misdemeanor for denying she knew of Nassar's abuse prior to 2016 when survivors started to come forward publicly. She also was sentenced Tuesday to 18 months probation.
Klages said in a tearful statement that she did not remember being told about abuse and apologized to victims if the conversations occurred.
Klages is the second person other than Nassar to be convicted of charges related to his serial molestation of young women and girls under the guise of medical treatment.
NASCAR-ILLEGAL TEST
NASCAR penalizes Xfinity team for illegal test at Daytona
CHARLOTTE, N.C. (AP) — NASCAR has fined an Xfinity Series team $50,000 because driver Alex Labbe violated the testing policy for the road course at Daytona International Speedway.
NASCAR will race on that configuration for the first time later this month and is not holding any practice sessions before the events. The sanctioning body has said drivers may participate in only one race that weekend in an effort to prevent competitors from gaining experience on the course.
In an attempted workaround of the rules, Labbe went to an SCCA event last weekend at Daytona to try to learn the circuit. NASCAR officials caught wind of his presence and ordered Labbe off the track.
COLORADO-STATE-COVID-19-INVESTIGATION
Colorado St investigates athlete claims on COVID reporting
FORT COLLINS, Colo. (AP) — Colorado State president Joyce McConnell says she will launch an investigation into how the athletic department handled COVID-19 safety protocols amid a report that players were told not to reveal symptoms.
The investigation stems from an article published in the Coloradoan. According to the newspaper report, Colorado State football players and members of the athletic staff say that coaches told them not to report COVID-19 symptoms and threatened players with reduced playing time should they quarantine.
In world and national news….
COLUMBIA, Mo. (AP) — Missouri has voted to expand Medicaid health care coverage. Voters on Tuesday approved a constitutional amendment to expand the government health insurance program to thousands more low-income adults. Missouri is the 38th state to approve Medicaid expansion under former President Barack Obama's federal health care law. Missouri Republicans have fought efforts to increase eligibility for the program for years. That pushed supporters to put it to a public vote. Missouri's Medicaid program currently does not cover most adults without children, and it's income eligibility threshold for parents is one of the lowest in the nation at about one-fifth of the poverty level.
PHOENIX (AP) — Republican Sen. Martha McSally and Democratic astronaut Mark Kelly have secured their parties' nominations in the Arizona race to finish the late John McCain's U.S. Senate term. It sets up a heated contest between two former combat pilots for an expensive and spirited Senate races of 2020. The race will test Democrats' growing strength in sprawling Sun Belt suburbs and Republican efforts to blame China for the coronavirus outbreak. Kelly faced only a write-in opponent for the Democratic nomination. McSally had a large lead over conservative businessman Daniel McCarthy.
WASHINGTON (AP) — President Donald Trump is reversing his months of criticism of mail-in voting by encouraging people to vote by mail in the critical swing state of Florida — but not those in Nevada. Trump's campaign and the national and state GOP are suing Nevada to try to stop its new mail voting law. Trump contends Florida's election system is safe and secure, but the suit in Nevada argues its new law would undermine the election's integrity and violate federal election law and the Constitution. Florida is seen as a must-win state for Trump and is governed by a Republican while Nevada's governor is a Democrat.
TAIPEI, Taiwan (AP) — The U.S. says Health and Human Services Secretary Alex Azar will visit Taiwan in the coming days. It will be the highest-level visit by an American Cabinet official since the break in formal diplomatic relations between Washington and Taipei in 1979. The visit will likely create new friction with China, which claims Taiwan as its own territory to be annexed by force if necessary. The U.S. maintains only unofficial ties with Taiwan in deference to Beijing but is the island's most important ally. Azar is to meet with health officials about the coronavirus response, and Taiwan says his visit will include a meeting with Taiwan's independence-minded president.
FORT COLLINS, Colo. (AP) — Colorado State president Joyce McConnell says she will launch an investigation into how the athletic department handled COVID-19 safety protocols amid a report that players were told not to reveal symptoms. The investigation stems from an article published in the Coloradoan. According to the newspaper report, Colorado State football players and members of the athletic staff say that coaches told them not to report COVID-19 symptoms and threatened players with reduced playing time should they quarantine.