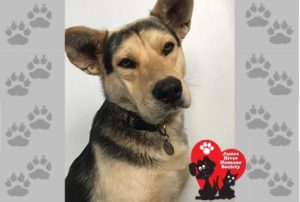 Jamestown  (CSi)  The Humane Society in Jamestown continues to be accessible to the public for visits by appointment only.
On Friday's Wayne Byers Show on CSi Cable 2, Jay Nitschke said to call  to make an appointment or to volunteer at the shelter.  701-252-0747
She added that the shelter is not able to host public fundraisers due to COVID-19 issues, so donations are needed more than ever to support the James River Humane Society, including purchasing a new lawnmower, the present unit, no longer functioning.
Send donations to PO Box 636, Jamestown, ND or visit www.jamesriverhumanesociety.org
Jay said when making a purchase at amazon.com customers can indicate on the Amazon Smile feature to designate a contribution to the James River Humane Society.
She pointed out that a good number of cats and dogs are available for adoption, and that during the pandemic there still have been several adoptions occurring.