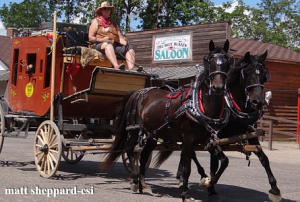 Jamestown  (CSi)  A Frontier Village Horse Benefit will be held on September 19, starting at 7-p.m., at the All Vets Club in Jamestown.
Tickets are $10 each, and Karen George says the benefits go toward funding the Frontier Village horse operation.
Lunch will be offered, and there will be a silent auction with music by EXIT 262.