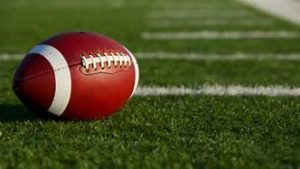 Jamestown  (UJ)  The  Jimmies 2020 football season is now scheduled to start on September 26, hosting Northwestern of Iowa as the University of Jamestown announced on Thursday on their web site,  jimmiepride.com that the game against Dordt on September 19 has been postponed.
The announcement reads:
"While our overall COVID related cases in athletics, and specifically football, are relatively small, the cases and the related direct contacts impact a specific position group whose specialties preclude the ability to compete while ensuring the safety of other team members" said Athletics Director Sean Johnson.  "We will continue to adhere to our health and safety protocols and work towards returning to play as early as it becomes safe to do so."
Earlier UJ announced, The Jimmie football game at Briar Cliff originally scheduled for Saturday Sept. 12 will be played on November 21 in Sioux City, Iowa.
Also reported earlier, UJ stated that out of an abundance of caution, the University of Jamestown has postponed its home volleyball matches for Saturday, September 5th, Friday, September 11th and Saturday, September 12.
Jimmie women's volleyball will host Morningside at 6 pm (JV) and 7:30 pm (Varsity) on October 13.