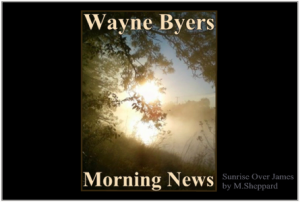 CSi Weather…
.REST OF TODAY…Mostly sunny. Highs around 60. Northwest winds 10 to15 mph.
.TONIGHT…Increasing clouds. Lows in the lower 40s. Northeast winds around 5 mph shifting to the southeast after midnight.
.THURSDAY…Partly sunny. Highs in the lower 60s. Southeast winds
5 to 10 mph.
.THURSDAY NIGHT…Partly cloudy. Lows around 40. East winds 5 to
10 mph.
.FRIDAY…Mostly sunny. Highs in the mid 60s. Southeast winds
5 to 15 mph.
.FRIDAY NIGHT…Partly cloudy. Lows in the mid 40s.
.SATURDAY…Sunny. Highs in the lower 70s.
.SATURDAY NIGHT…Mostly cloudy. A 20 percent chance of rain
showers and thunderstorms after midnight. Lows in the upper 50s.
.SUNDAY…Decreasing clouds. Chance of rain showers and slight
chance of thunderstorms. Highs in the upper 70s. Chance of
precipitation 30 percent.
.SUNDAY NIGHT…Mostly clear. A 20 percent chance of rain showers
and thunderstorms in the evening. Lows in the mid 50s.
.MONDAY…Sunny. Highs in the mid 70s.
.MONDAY NIGHT…Mostly clear. Lows in the lower 50s.
.TUESDAY…Sunny. Highs in the upper 70s.
Highs warming into the 70s on Saturday and Sunday, along with breezy
southeasterly winds Saturday that then transition to southwesterly
on Sunday.
The highest chance of precipitation in the west on
Saturday evening and overnight, then transition to the north on Sunday, with slight chances elsewhere.
Some embedded/isolated thunderstorms possible.
Temperatures looking to stay near to above average for most of next week.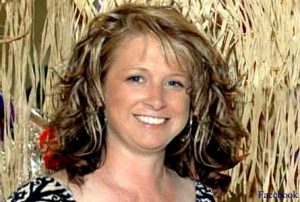 Valley City  (CSi)  Valley City Administrator Gwen Crawford  informs the public that The City of Valley City recently learned about potential imminent health risks to the City's water supply that was  posed by loss of pressure to the water distribution system.
Residents  are encouraged to limit water usage until further notice and refrain from washing cloths and dishes or taking showers until the water main breaks are fixed and water pressure returns to it's normal setting for residents and commercial businesses.
Crawford said the city was in the process of flushing several fire hydrants following these water main breaks.
Crawford reported several water mains burst at the same  time on Tuesday, that requires a boil water mandate, with potential imminent health risks to the City's water supply that was posed by loss of pressure to the water distribution system.
With information to schools, nursing homes and residents, due to a loss of pressure.  City officials do not believe the water is contaminated, but the state mandates a notice.   The water sample will be taken and sent to Bismarck.  Notification was sent to residents, schools,nursing homes the hospitial, and VCSU, via the EverBridge, emergency phone system.
If it has been deemed safe the boil water mandate will be lifted, if not the mandate will be continued.
The  public notice reads:
What should you do?
• DO NOT DRINK THE WATER WITHOUT BOILING IT FIRST. Bring all water to a boil, let it boil for one minute, and let it cool before using. Boiling kills bacteria and other organisms that may be in the water. Only bottled water should be used for preparing infant formula. Boiled water, bottled water or water from another approved source should be used for drinking, making ice, brushing teeth, washing dishes, and food preparation until further notice.
• Due to loss of pressure to the drinking water distribution system, the potential exists for contamination of the drinking water with disease-causing microorganisms which can cause diarrhea, cramps, nausea, headaches, or other symptoms. If you experience one or more of these symptoms and they persist, contact your doctor. People with severely compromised immune systems, infants, and some elderly may be at increased risk. These people should seek advice about drinking water from their health care provider. However, the symptoms above are not caused only by organisms in drinking water. Other illnesses may cause similar symptoms.
What happened? What is being done?
Loss of pressure to the water distribution system has occurred; therefore, there is a potential for waterborne disease. The City will continue to monitor the condition of the distribution system and will collect samples to test for disease-causing organisms once water flow is restored.
We will inform you when you no longer need to boil your water.
General guidelines on ways to lessen the risk of infection by microbes are available from the EPA Safe Drinking Water Hotline at 1-800-426-4791.
If you have questions about boiling your water, etc., there is additional information regarding boil orders located on the North Dakota Department of Environmental Quality website: https://deq.nd.gov/Publications/MF/BoilOrders.pdf
For further information contact the City of Valley City: 701-845-1700 Date: 9/15/2020
Gwen Crawford
City Administrator
PO Box 390, Valley City, ND 58072
Office Phone # 701-845-8120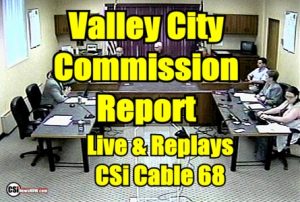 Valley City  (CSi)  The Valley City Commission met in Regular Session Tuesday evening at City Hall.  All members were present.
All present were wearing face masks and social distancing.
Approval of Consent Agenda:
Approved was a  raffle permit for Sheyenne Valley Friends of Animals held on 12/11/2020 at Duttons Valley Gallery.
Public Comments:  No One Spoke
Attorney General's "A Citizen's Guide to North Dakota Open Records & Open Meetings Laws" *A member of the public does not have the right to speak to the governing body at an open meeting.  The public is only entitled to see and hear what happens at a meeting, and to record or broadcast those observations.
No personal attacks to persons present or not
No inflammatory language used during time that you have the platform
5 minute maximum or as directed by the chair
Thank you for participating in City Government.

Public Hearing
A  Public Hearing was held for 2021 City Budget.
Finance Director, Avis Richter said no correspondence was received from the public.
She said the Preliminary budget has been submitted to the County.
$1.7 million was levied, and one mill equals $18,300, no mill levy increase for 2021.
Following the Public Hearing, the City Commission approved the  first reading of Ordinance No. 1065, Adopting the 2021 City Budget.
Resolution
The City Commission tabled action on a Resolution to advertise for bids for farm lease. City Attorney Martineck said, bids can be rejected if they come in too low.  Production of the land will be reviewed.  City Assessor Sandy Hansen will research.
Approved was a Resolution authorizing the issuance and sale of $300,000 water treatment assessment warrant for the 5th Ave NW Project.
Approved   was a  Resolution authorizing the issuance and sale of $675,000 wastewater treatment assessment warrant for the 5th Ave NW Project. Finance Director Richter only the amount needed for the project will be drawn on the warrant.
New Business
Considered were options for Building Inspector and City Engineer.  City Administrator Crawford said, there was a lack of qualified candidates applying for the city Engineer's position.  Options for the City Engineer's position include seeking an individual, or hiring and engineering firm.   The engineering firm would submit an invoice to the city for work performed.
The Commission opted to put out an RFQ, for a City Engineer, and for an engineering firm, to handle the responsibilities.
Commissioner Bishop favors advertising for an individual for the position.
Commissioners voted to advertise for a City Engineer, and establish a job description for the Building Inspectors position, which will be included in the RFQ.  Commissioner Bishop voted opposed.
Commissioners approved  RFPs on 6th St NW Reconstruction.
City Administrator's Report:
Gwen Crawford reported many water main breaks, that occurred at the same time, on Tuesday, that requires a boil water mandate. …  with information sent to schools, nursing homes and residents, due to a loss of pressure.  City officials do not believe the water is contaminated, but the state mandates a notice.   The water sample will be taken and sent to Bismarck.  Notification was sent to residents,  schools, nursing homes, the hospital, and VCSU,  via the EverBridge  emergency phone  system.
Residents  are encouraged to limit water usage until further notice and refrain from washing cloths and dishes or taking showers until the water main breaks are fixed and water pressure returns to it's normal setting for residents and commercial businesses.
Crawford said the city was in the process of flushing several fire hydrants following these water main breaks.
If it has been deemed safe the boil water mandate will be lifted, if not the mandate will be continued.
City Updates & Commission Reports
Scott Magnuson reminded citizens that the deadline to file the 2020 census form needs to be submitted by September 30.
He added the Battle of Badges Blood Drive will be held, with the dates to be announced.
KLJ reported updates on projects.
Mayor Carlsrud reminded residents to stay vigilent in slowing the spread of the COVID-19 virus.  He encourages the wearing of face masks, social distance and frequent hand washing with soap and water.
He said City Wide Clean up will likely be slowed somewhat do to attention on the water main repairs and other issues, with that.
The meeting was shown live on CSi Cable 68, followed by replays.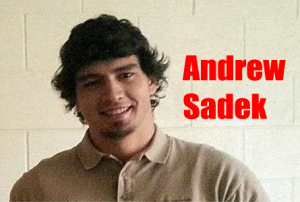 BISMARCK, N.D. (AP) — The North Dakota Supreme Court has denied an appeal by the parents of a North Dakota college student found dead after becoming an informant to drug investigators. Justices in an opinion released Tuesday upheld Judge Jay Schmitz's dismissal last year of the wrongful death lawsuit. The Sadeks sued the Richland County Sheriff's Department, one of its deputies and the county, alleging their son, Andrew Sadek, was killed because he was coerced into becoming a drug informant. The judge ruled there was no evidence that the sheriff's deputy directly caused Sadek's death or that the county acted negligently .
NDDoH
COVID-19 Stats
Tues. Sept 15, 2020
Posted 11-a.m.
A small batch of new tests reported on Tuesday
Barnes
New Positives  0
Total Positives  197, (Reconfigured)
Active Cases  57
Recovered  140
Stutsman
Reconfigured
New Positives  1
Total Positives  465
Active Cases  145
Recovered 317
COVID-19 Test Results
The results listed are from the previous day. Additional data can be found on the NDDoH website.
BY THE NUMBERS
2,038 – Total Tests from Yesterday*
547,945 – Total tests completed since pandemic began
235 – Positive Individuals from Yesterday*****
16,064 – Total positive individuals since pandemic began
12.18% – Daily Positivity Rate**
2,564 – Total Active Cases
-194 Individuals from yesterday
425 – Individuals Recovered from Yesterday (250 with a recovery date of yesterday****)
13,328 – Total recovered since pandemic began
62 – Currently Hospitalized
-3 – Individuals from yesterday

2 – New Deaths*** (172 total deaths since the pandemic began)

INDIVIDUALS WHO DIED WITH COVID-19
Man in his 80s from Burleigh County with underlying health conditions.
Man in his 80s from Morton County with underlying health conditions.

COUNTIES WITH NEW POSITIVE CASES REPORTED TUESDAY
Benson County – 1
Bottineau County – 1
Bowman County – 1
Burke County – 1
Burleigh County – 79
Cass County – 27
Cavalier County – 2
Dickey County – 1
Eddy County – 1
Emmons County – 3
Foster County – 1
Grand Forks County – 10
Grant County – 2
LaMoure County – 1
Logan County – 1
McKenzie County – 2
McLean County – 3
Mercer County – 5
Morton County – 30
Mountrail County – 1
Nelson County – 1
Oliver County – 2
Pembina County – 1
Ramsey County – 1
Renville County – 2
Richland County – 1
Rolette County – 1
Sargent County – 4
Sioux County – 2
Stark County – 6
Stutsman County – 1
Traill County – 1
Walsh County – 1
Ward County – 13
Wells County – 2
Williams County – 23
* Note that this does not include individuals from out of state and has been updated to reflect the most recent information discovered after cases were investigated.
**Individuals who tested positive divided by the total number of people tested who have not previously tested positive (susceptible encounters).
*** Number of individuals who tested positive and died from any cause while infected with COVID-19.
****The actual date individuals are officially out of isolation and no longer contagious.
******Totals may be adjusted as individuals are found to live out of state, in another county, or as other information is found during investigation.
For descriptions of these categories, visit the NDDoH dashboard.
For the most updated and timely information and updates related to COVID-19, visit the NDDoH website at www.health.nd.gov/coronavirus, follow on Facebook, Twitter and Instagram and visit the CDC website at www.cdc.gov/coronavirus.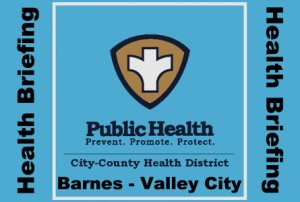 Valley City  (CCHD)  City-County Health District will offer another COVID-19 free testing drive thru event at the VCSU Lokken Stadium parking lot on Wednesday September 16, 2020 from 4pm to 5pm.  Pre-register on line at testreg.nd.gov
For updates related to COVID-19 in North Dakota visit the North Dakota Department of Health website. Or follow the City County Health District FaceBook page for Barnes County updates.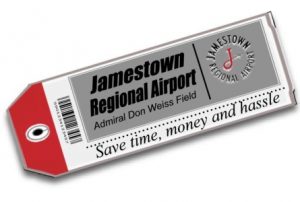 Bismarck  (CSi)  The North Dakota Aeronautics Commission reports that North Dakota's eight commercial service airports during the month of August posted a total of 43,559 passengers boardings.   This is higher than the statewide passenger volume that was seen in each of the last four months and amounts to a 43% retention rate of the passengers that North Dakota experienced during the same month last year.
The recovery in passengers continues its positive trend for North Dakota as well as many other airports throughout the country, though the numbers still remain far below pre COVID-19 levels.  North Dakota's airline passenger demand has also been recovering faster than the national average which is currently estimated to be at 29% of pre-pandemic levels.
At the same time, August 2020 Jamestown boardings were 465, compared to 1127 in August of 2019, a decrease of 58 percent.  For the year to date, through August 2020, Jamestown boardings were 3838 compared to 7471 through August of 2019, a decrease of 48-percent.
North Dakota Aeronautics Commission , Executive Director, Kyle Wanner says, "When comparing current passenger numbers to pre-pandemic levels, North Dakota's airline passenger retention is an estimated 14% higher than the national rate.  The higher airline passenger retention in our rural state reflects North Dakota's resilience and shows the importance that air service has to our communities.  Our state's ongoing recovery in air travel demand also shows that the travelling public is trusting the safety enhancements that our airports and airlines have put into place to accommodate COVID-19 concerns."
Jamestown  (uj.edu)  University of Jamestown Homecoming, which was originally scheduled for October 9-11, will now feature a hybrid of virtual and in-person events throughout the month of October, ending with a home football game versus Hastings College on October 31.

VP of Development and Alumni Relations, Brett Moser says, "While we know homecoming is something our students, alumni, and the community of Jamestown look forward to every year, it's just not possible to safely have the same celebration this year. We are, however, planning virtual events throughout the month of October to keep our Jimmie community connected, as well as various in-person, socially distanced gatherings."

With this change to the Homecoming celebration, the Jimmie Athletic Hall of Fame Banquet has been moved to the fall of 2021, and the President's Banquet, which is usually a live event celebrating graduating classes 50th reunion, will be held virtually. A Booster Club luncheon will be held in-person on October 30 at the Harold Newman Arena.

The Homecoming Football game versus Hastings College will be held October 31 at 1 p.m. at Taylor Stadium. Due to COVID-19, Taylor Stadium will only be filled to 50% capacity, and masks will be required to attend the game.

Jamestown  (CSi)  The City of Jamestown is accepting applications for one open position on the Fire Code Board of Appeals, for a three year term to November of 2023.

Anyone interested in serving on the above committees/boards should complete an "Application for Appointment". The application may be obtained in person at City Hall, 102 3rd Ave SE, Jamestown, ND, by calling 701-252-5900 or online at jamestownnd.org and select government tab/city committees to download the form.

The application should be returned by October 16, 2020 to:

City of Jamestown

Attn: Appointments

102 3rd Avenue SE

Jamestown, ND 58401-4205
 FARGO, N.D. (AP) — Authorities say five people will face charges after SWAT team officers found drugs, guns and cash after executing a high-risk search warrant at a residence in Fargo. An infant in the home was taken into protective custody. Officials say Red River Valley SWAT officers were called to serve the warrant Tuesday because of the violent criminal history of one of the suspects who was known to possess guns and had made previous threats against law enforcement. The Fargo Police Department's narcotics unit says it seized marijuana, drug paraphernalia, two firearms and about $12,000 in cash.

BISMARCK, N.D. (AP) — Federal officials have denied extending protections under the Endangered Species Act to a subspecies of moose that historically appeared in four upper Midwestern states. The U.S. Fish and Wildlife Service on Tuesday ruled the population "the northwestern subspecies" of moose historically found in North Dakota, Minnesota, Wisconsin and Michigan is stable. The agency also said there were no notable differences with similar moose across the border in Canada, where the population is healthy. Two environmental groups filed a petition in 2016 asking for the designation after moose in Minnesota _ which has the region's largest moose population _ suffered a decline in the decade prior.

MANDAN, N.D. (AP) — The remains of a Navy sailor who was killed during the 1941 Japanese attack on Pearl Harbor have been identified and will be returned to his home state of North Dakota. Navy Fireman 2nd Class Albert Renner was assigned to the battleship USS West Virginia that was hit by two bombs and at least seven torpedoes from Japanese airplanes on Dec. 7, 1941. The 24-year-old was killed along with 105 other crewmen. The Bismarck Tribune reported the sailor's remains are expected to arrive in North Dakota next week under a full military escort. The military is covering nearly all costs associated with the funeral.

In sports….

High School Volleyball, Tues.

At Jerry Meyer Arena

Bismarck Century 5 Jamestown 1

In other action

Carrington DEF Park River- Fordville-Lankin  25-7, 25-16, 25-11.

High School Boy's Tennis

Jamestown 5 Mandan 4

High School Boy's Soccer

Jamestown Blue Jays High School football team set to play Valley City hosting the Hi-Liners on September 25 at Ernie Gates Field.  The matchup replaces the previously scheduled home game against Williston's football team, quarantined from until Tuesday, September 22, due to discovered COVID-19 cases..

Jamestown is 2-0 in "Iron Helmet games." The Jays last defeating Valley City 30-14 in 2018.

NBA PLAYOFFS…

LAKE BUENA VISTA, Fla. (AP) — The Denver Nuggets have advanced to the NBA's Western Conference finals by storming back from a three-games-to-one deficit for the second straight series.

The Nuggets trailed by two before allowing just 33 points in the second half of a 104-89 victory over the Los Angeles Clippers. Denver's comeback follows its rally against Utah in the first round and puts the Nuggets in the Western Conference finals for the first time since 2009.

Jamal Murray poured in 40 points and Nikola Jokic (nih-KOH'-lah YOH'-kihch) had a triple-double of 22 rebounds, 16 points and 13 assists. Gary Harris and Jerami Grant each had 14 points in the win.

The Nuggets limited Kawhi (kah-WY') Leonard and Paul George to a combined 24 points, with Leonard scoring 14. Montrezl (MAHN'-trehz) Harrell had a team-high 20 points off the bench for the Clippers, who were trying to reach the conference finals for the first time in franchise history.

The Nuggets now prepare for the Lakers. Los Angeles comes off a five-game series win over the Rockets.

Earlier Tuesday, Jimmy Butler and Bam Adebayo (ad-ah-BY'-oh) have helped the Miami Heat take Game 1 of the Eastern Conference finals against Boston.

Butler converted a three-point play with 12 seconds left in overtime to put the Heat ahead for good in a 117-114 triumph over the Celtics. Adebayo blocked Jayson Tatum's dunk attempt in the final seconds to seal the win.

Goran Dragic (DRAH'-gihch) had 29 points, Jae Crowder scored 22 and Butler finished with 20 for Miami.

The Celtics outscored the Heat 27-10 over the final 8:17 of the third quarter and led by 14 early in the fourth. Tatum scored 30 points and Marcus Smart had 26 for Boston.

Game 2 is Thursday.

NBA-RAPTORS-NURSE

TORONTO (AP) — Head coach Nick Nurse and the Toronto Raptors have announced a multiyear extension without divulging the terms.

Nurse has won the Atlantic Division title in each of his first two seasons at the helm. The Raptors captured the NBA title last year before finishing with the second-best record in the Eastern Conference this season.

Nurse was originally signed to a three-year deal in June 2018 to lead the club.

NHL-STANLEY CUP PLAYOFFS

EDMONTON, Alberta (AP) — The New York Islanders will spend at least two more days in the Edmonton bubble after extending the Eastern Conference final to a sixth game.

Jordan Eberle scored on a 2-on-1 break 12 ½ minutes into double-overtime to give the Isles a 2-1 win over the Lightning. Anders Lee lugged the puck deep into the Tampa Bay zone before sliding a pass to Eberle in the slot.

Semyon Varlamov (SEHM'-yahn vahr-LAH'-mahv) was superb at times while stopping 36 shots, with some of his best stops coming in OT.

The Islanders ended an 0-13 skid on the power play when Ryan Pulock blasted a shot past Andrei Vasilevskiy (vah-sih-LEHV'-skee) 15:41 into the game. New York maintained the lead until Victor Hedman's goal four minutes into the second period.

Vasilevskiy finished with 22 saves for the Lightning, who are the road team for Game 6 on Thursday.

NHL-CAPITALS-LAVIOLETTE

Capitals hire Laviolette as coach

WASHINGTON (AP) — The Washington Capitals have hired a Stanley Cup-winning head coach for the first time in their history.

Veteran bench boss Peter Laviolette is replacing Todd Reirden, 14 years after winning a Cup with the Hurricanes. He also led the 2010 Flyers and 2017 Predators to the Cup final.

The 55-year-old Laviolette became an NHL head coach with the Islanders in 2001, guiding them to playoff berths in each of his two seasons at Uniondale. He spent 5 1/2 seasons with Nashville before being dismissed in January.

NHL-WILD-BRODIN

Wild sign Brodin

ST. PAUL, Minn. (AP) — The Minnesota Wild have signed defenseman Jonas Brodin (YOH'-nuhs broh-DEEN') to a seven-year, $42 million contract extension.

The 27-year-old native of Sweden had a career-high 26 assists in 69 games during the virus-shortened season.

MLB…

— The White Sox have a three-game lead in the AL Central after Tim Anderson and James McCann homered in Chicago's 6-2 win versus the second-place Twins. Dane Dunning limited Minnesota to one earned run and three hits while fanning seven over seven innings.

— Antonio Senzatella fired a six-hitter and Elias Diaz smacked a go-ahead, two-run homer that pushed the Rockies past the Athletics, 3-1. It was Colorado's first complete game since German Marquez went the distance in April 2019.

UNDATED (AP) — Ryan Yarbough won for the first time in 16 appearances while helping the Tampa Bay Rays stay four games ahead of the second-place Yankees in the American League East.

Yarbrough gave up one run and five hits over 5 2/3 innings in the Rays' 6-1 downing of the Nationals. It was his first win since Aug 11, 2019 at Seattle.

Nate Lowe belted a solo homer and worked out a bases-loaded walk as the Rays improved to 3-4 in a seven-game stretch against last-place opponents.

Elsewhere on the major league schedule:

— DJ LeMahieu and Luke Voit drove in five runs apiece as the Yankees ripped the Blue Jays, 20-6. Voit smacked two of the Yanks' five home runs and Gary Sanchez added a three-run blast with four ribbies in New York's sixth straight win.

— George Springer and Martín Maldonado (mahr-TEEN' mal-doh-NAH'-doh) homered for the Astros, but Alex Bregman hit a go-ahead two-run single in the seventh to lead Houston past the Rangers, 4-1. José Urquidy (ur-KEE'-dee) allowed three hits and a run in seven innings for his first win of the season.

— Miguel Cabrera homered and doubled as the Tigers beat the Royals, 6-0 to end a three-game skid. Matthew Boyd bounced back from a rough outing with a strong performance, throwing five-plus scoreless innings and giving up just two hits.

— Tony Gonsolin worked seven innings and Edwin Rios homered for the Dodgers in a 3-1 win over the Padres. Justin Turner had three singles in his return from the injured list, including an RBI single in the first. Los Angeles ended San Diego's eight-game winning streak and regained a 2 ½-game lead in the NL West.

— Huascar Ynoa (WAHS'-kahr ee-NOH'-ah) combined with three relievers on a four-hitter as the Braves topped the Orioles, 5-1. Freddie Freeman laced a pair of RBI doubles and Adam Duvall smacked his 15th home run to help the NL East leaders move 3 1/2 games ahead of second-place Miami.

— Boston's Tanner Houck gave up just two singles over five innings to win his major league debut, 2-0 over the Marlins. Jackie Bradley Jr. broke up a scoreless game with an opposite-field double off Miami starter Sandy Alcantara (al-KAN'-tah-rah) in the sixth.

— Didi Gregorius (DEE'-dee greh-GOHR'-ee-uhs) belted a two-run homer and Adam Haseley supplied a two-run single for the Phillies in a 4-1 verdict over the Mets. Jake Arrieta worked 5 1/3 innings before leaving the game with a hamstring injury.

— Willson Contreras and Cameron Maybin were plunked by consecutive pitches from Nick Wittgren in the ninth inning, forcing home the winning run in the Cubs' 6-5 triumph over the Indians. Javier Baez homered for Chicago, which withstood a two-run homer in the ninth by Francisco Lindor (lihn-DOHR') to increase its lead in the NL Central to five games.

— Keston Hiura (HEER'-uh) and Daniel Vogelbach each homered and drove in four runs as the Brewers destroyed the Cardinals, 18-3. Christian Yelich (YEH'-lihch) and Ryan Braun also provided longballs to support Brett Anderson, who allowed two runs over six frames.

— Tucker Barnhart homered and Brian Goodwin prevented one with a leaping catch as the Reds earned their season-high fourth straight win, 4-1 against the Pirates. Michael Lorenzen was sharp in a spot start for Cincinnati, allowing one run and four hits while striking out six over five innings.

— The Diamondbacks coughed up a seven-run lead before David Peralta hit a tiebreaking homer in the eighth inning to give them a 9-8 victory over the Angels. Longtime Angels outfielder Kole Calhoun had two homers, three hits and a career-high five RBIs in his return to Angel Stadium.

— The Giants-Mariners two-game series scheduled to begin Tuesday in Seattle has been postponed due to smoky skies caused by the West Coast wildfires. The teams will now play Wednesday and Thursday at Oracle Park in San Francisco, with game times to be determined.

MLB-WORLD SERIES

World Series to take place in Texas; bubble plans announced

UNDATED (AP) — Major League Baseball has announced the ballparks that will serve as neutral sites for the upcoming division series, league championship series and World Series.

Globe Life Park in Arlington, Texas, will host the World Series as part of a bubble agreement between MLB and the union. The bubble is designed to minimize exposure to the coronavirus.

The AL Championship Series will be at San Diego's Petco Park and the NL at Globe Life, a retractable roof stadium with artificial turf that opened this year. The ALDS will be at Petco Park and Dodger Stadium, while the NLDS will play out in Arlington and Houston's Minute Maid Park.

The wild-card round will be held in the stadium of the top-seeded teams.

The playoffs were expanded from 10 to 16 teams due to the shortened regular-season.

MLB-NEWS

Stanton activated after missing 32 games

UNDATED (AP) — The New York Yankees have activated designated hitter Giancarlo Stanton, third baseman Gio Urshela (ur-SHEH'-luh) and right-hander Jonathan Loaisiga from the 10-day injured list.

Stanton missed 32 games with a strained left hamstring, Urshela was out with a bone spur in his right elbow and Loaisiga was sidelined with a medical condition the team did not specify.

Right fielder Aaron Judge is expected to be activated later this week. He's been limited to one game since Aug. 11 because of a strained right calf.

Also around the majors:

— Dodgers third baseman Justin Turner has been activated from the 10-day injured list after missing 13 games with a strained left hamstring. Turner entered Tuesday's action batting .282 with two homers and 20 RBIs in 32 games during the shortened season.

NFL-INJURIES

Jets shelve Bell

UNDATED (AP) — The New York Jets will play at least three games without running back Le'Veon Bell after he injured a hamstring during Sunday's loss to the Bills.

Head coach Adam Gase said Monday he didn't want to put a timetable on Bell's return, but said it was possible it could take some time because it's a soft-tissue injury.

The Jets also announced they have placed rookie wide receiver Denzel Mims and second-year linebacker Blake Cashman on IR.

In other NFL news:

— Drue Tranquill has been placed on injured reserve by the Chargers . The second-year linebacker broke his left ankle during the first quarter of Sunday's 16-13 victory at Cincinnati.

— The Bengals claimed former Browns kicker Austin Seibert off waivers but expect Randy Bullock to be ready to play in Cleveland on Thursday. Bullock missed a 31-yard field goal with 2 seconds left Sunday when his left calf cramped.

— The 49ers have agreed to a one-year contract with free agent receiver Mohamed Sanu (sah-NOO'). He had 26 catches for 207 yards in eight games with New England last season.

— The 49ers are seeking to identify the fan who sent racist messages to Arizona safety Budda Baker. The team says it will ban the person from future games and events. Baker tweeted a screenshot of the derogatory messages on Monday that came after his hit Sunday injured All-Pro tight end George Kittle.

COLLEGE FOOTBALL-NEWS

Wisconsin chancellor: Big Ten football still on hold

UNDATED (AP) — The University of Wisconsin chancellor says Big Ten football will remain on hold until there are answers to questions about COVID-19 testing and tracing, along with possible long-term heart issues related to the coronavirus.

Big Ten leaders are reconsidering a fall season after a weekend of meetings about a plan to begin play as soon as mid-October.

Wisconsin chancellor Rebecca Blank would not predict which way a vote to return to play would go. She says once Big Ten university leaders have their questions and concerns addressed, "we will try to plan a delayed season."

Also around college football:

— Arkansas State's home football game against Central Arkansas has been pushed back from Saturday to Oct. 10. Arkansas State announced Tuesday that the team cannot assemble a full two-deep depth chart at a specific position group due to player unavailability. The statement did not reveal if the postponement was COVID-19 related, but the program said the "health and safety of our student-athletes will always come first."

— UAB quarterback Tyler Johnston III is out indefinitely with an injury to his non-throwing shoulder. Johnston has thrown for 293 yards and three touchdowns with one interception in the first two games against Central Arkansas and Miami.

WNBA

BRADENTON, Fla. (AP) — Shey Peddy made a buzzer-beating 3-pointer to give the Phoenix Mercury an 85-84 victory over the defending champion Washington Mystics in the first round of the WNBA playoffs. Fifth-seeded Phoenix moves on to play No. 4 seed Minnesota on Thursday in the second round. Washington guard Leilani Mitchell went 1 of 2 from the free-throw line with 5.8 seconds to go for an 84-82 lead. Diana Taurasi inbounded it to Skylar Diggins-Smith, who drove the lane and lofted a pass over the defense to the corner. Peddy pump-faked it to get her defender in the air and calmly beat the buzzer. Peddy finished with 12 points. Mitchell led Washington with 25 points.

BRADENTON, Fla. (AP) — Alyssa Thomas had 26 points, 13 rebounds and eight assists, DeWanna Bonner added 23 points and 12 boards, and the seventh-seeded Connecticut Sun beat the No. 6 seed Chicago Sky 94-81 in the opening game of the playoffs. Connecticut will play either third-seeded Los Angeles or No. 4 seed Minnesota on Thursday in another single-elimination round. Brionna Jones added 12 points and eight rebounds for Connecticut, which overcome a franchise-worst 0-5 start to the season. The Sun had a 40-21 advantage on the glass. Allie Quigley scored 19 points on 7-of-9 shooting.

In world and national news..

PENSACOLA, Fla. (AP) — Hurricane Sally has finally made landfall near Gulf Shores, Alabama, as a Category 2 storm, with top winds of 105 mph. The coast is being pummeled with sideways rain and beach-covering storm surges. Sally's northern eyewall raked the Gulf Coast with hurricane-force winds and rain from Pensacola Beach, Florida, westward to Dauphin Island, Alabama, for hours before its center finally hit land. The National Hurricane Center says Sally will cause dangerous flooding from the Florida Panhandle to Mississippi and well inland in the days ahead. More than 300,000 homes and businesses are without power.

A House committee is questioning whether Boeing and the Federal Aviation Administration will be willing to make big changes needed to fix problems that caused two deadly 737 Max jet crashes. Staff members from the Transportation Committee blamed the crashes that killed 346 people on failed government oversight, design flaws and a lack of action at Boeing despite knowing about problems. The committee said the Max complied with FAA safety regulations even though the planes crashed in Indonesia and Ethiopia. Members say this shows a need for reforms. Boeing says it's made changes and it cooperated with House investigators. A message was left seeking comment from the FAA.

Firefighters battling the West Coast wildfires say this year's blazes are some of the worst they have ever seen. They say the fires are taxing the human, mechanical and financial resources of the nation's wildfire fighting forces to an extraordinary degree. And half of the fire season is yet to come. Heat, drought and a strategic decision to attack the flames early combined with the coronavirus to put a historically heavy burden on fire teams. Justin Silvera is a 43-year-old battalion chief with Cal Fire, California's state firefighting agency. He says new fires break out before existing ones are contained.

LONDON (AP) — Celebrities including Kim Kardashian West, Katy Perry and Leonardo DiCaprio are taking part in a 24-hour Instagram "freeze" on Wednesday. They are part of a movement protesting against the failure of the social media platform's parent company, Facebook, to stop violent and hateful content and curb election misinformation. The "#StopHateforProfit" campaign asks people to refrain from posting on Instagram for a day. With 188 million followers, Kardashian West is one of the most influential people on Instagram. The share price of Facebook fell slightly after she and others joined the protest.

World markets are mixed ahead of the Federal Reserve's policy announcement while U.S. futures have edged higher. Benchmarks rose modestly in Frankfurt and Tokyo on Wednesday but edged lower in London and Hong Kong. Investors are awaiting the outcome of the U.S. Federal Reserve policy meeting later Wednesday. Japan's new prime minister, Yoshihide Suga, is expected to keep the economic policies of his predecessor Shinzo Abe intact. Overnight, the benchmark S&P 500 gained 0.5% as gains by big technology companies outweighed losses in other sectors. Looking ahead, the U.S. is due to release retail sales data for August.

PHILADELPHIA (AP) — President Donald Trump is denying he played down the threat of the coronavirus earlier this year, although there is an audio recording of him stating he did just that. Trump is also continuing to cast doubt on the widely accepted scientific conclusions of his own administration strongly urging the use of face coverings. He says, "There are people that don't think masks are good." The president participated in a televised town hall Tuesday with uncommitted voters, hosted by ABC News' George Stephanopoulos. In an exchange with one voter, Trump said he actually "up-played" the virus threat.

KISSIMMEE, Fla. (AP) — Joe Biden has made his first trip to Florida as the Democratic presidential nominee with an urgent mission to boost support among Latinos who could decide the election in one of the nation's fiercest battleground states. Biden said during a Hispanic Heritage Month kickoff event that "the Latino community holds in the palm of their hand the destiny of this country." He also went after President Donald Trump, charging he's "failed the Hispanic community time and time again." A win for Biden in Florida would dramatically narrow Trump's path to reelection. But there are mounting concerns that Biden may be slipping in the state, particularly with influential Latino voters.